PHOTOS
'Real Housewives Of Atlanta' Star NeNe Leakes Suffers Wardrobe Malfunction In See-Through Top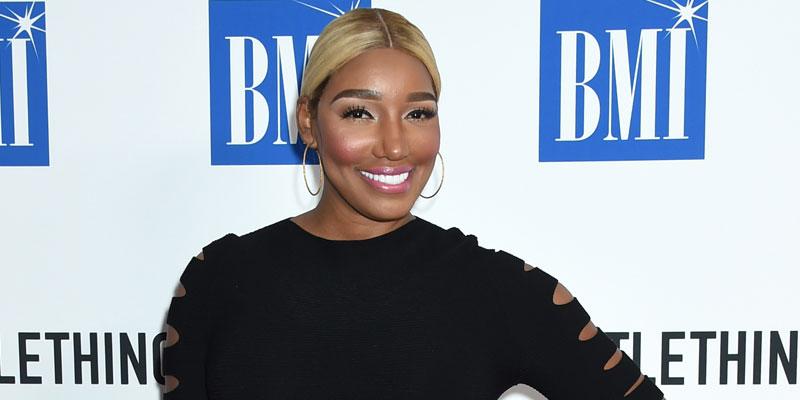 Real Housewives of Atlanta star NeNe Leakes suffered a wardrobe malfunction in a see-through black top as she left Diddy's Super Bowl party in Miami. The Bravo star was caught at the wrong angle by photographers and her pasties were fully visible as she strolled down the street with pal Alvin McQueen.
Article continues below advertisement
NeNe, 52, sexed it up in a sheer black shirt, jeans, and a black duster. She ditched her bra in favor of pasties, and they were exposed when her strategically placed coat moved and she was photographed from the side.
She posted the same snapshot from another angle to her Instagram, so she doesn't appear to be that bothered by the near nip slip. "And the teet goes on...?," Bethenny Frankel joked in the comments section of her post. "Yasss come thru Queen. Boobage," another fan added. "They sitting hunni! Yaaaas!!" a third person pointed out, referring to her cleavage.
Article continues below advertisement
NeNe has been looking hotter than ever lately, and some fans think that is because she is Photoshopping her pics on social media. After she posted a sexy Instagram in honor of her birthday on Friday, December 13, her followers sounded off about how unrecognizable she looked.
NeNe's future on RHOA was recently called into question when her pal Wendy Williams claimed she received a text from her about her plans to quit the show. "My office is behind the set, so I went to the bathroom, and I looked at my phone between commercials and NeNe texts I am quitting. 9:08 am this morning," Wendy told her studio audience on January 21. "I have to say something, but I'm not going to say a whole lot. I know something about NeNe that you will all cry, be sad, feel bad for her, she is carrying the weight of a huge thing on her shoulders," she added.
Article continues below advertisement
NeNe allegedly wasn't too pleased with Wendy for spilling the beans and took to Twitter to express her frustrations. "Private conversations should be left in private! What are girlfriends for if you can't vent to them on those type of days," she wrote.
Despite it all, Wendy insisted that she and NeNe are still pals and that her revelation hadn't damaged their relationship. "Just in case you are still wondering, NeNe and I are still cool, okay," she said on her January 28 show.
Article continues below advertisement
What do you think of NeNe's wardrobe malfunction? Sound off in the comments below!