PHOTOS
Garcelle Beauvais Gives Insight Into How Denise Richards Is Handling Brandi Glanville Affair Drama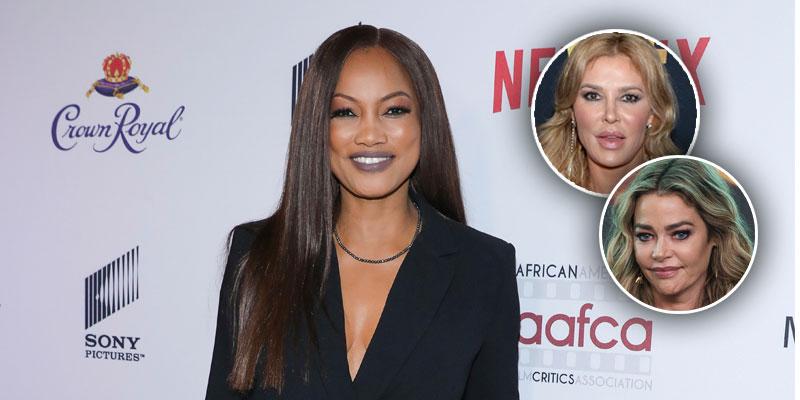 Article continues below advertisement
Garcelle, 53, opened up about the drama at the Los Angeles premiere of Cirque du Soleil Volta on January 21. "We only texted and she's like "Girl, I have so much to tell you,'" Garcelle told Us Weekly at the event. "So we'll catch up and figure it out, but it's tough when you have everything exposed and you have your side of it and people are seeing their side of it. It's hard to figure out what's right and what's wrong."
"So we'll know at the end. We'll figure it out at the reunion," the Jamie Foxx Show alum added. "It shocked me that things are out there already, because I feel like who's leaking? But, it's very shocking."
Article continues below advertisement
Reports of Denise, 48, and Brandi, 47, having sexual relations surfaced earlier this month. The reality stars allegedly had been having an affair since early 2019. The supposed affair was exposed by RHOBH costar Lisa Rinna during a cast trip to Rome in November 2019. Denise has denied the alleged affair through her publicist.
MORE ON:
Garcelle Beauvais
Garcelle added that on some occasions, she feels awkward being on the show. "Sometimes it was hard for me to be there. Sometimes it was hard for me to watch, if I can say that. Do you know what I mean? Because it's a new experience for me. I'm an actress and I'm used to that, so real life and seeing people sort of go after one another is a new thing for me in that sense," the NYPD Blue star continued.
Article continues below advertisement
The Haitian-American former model also said that she "got really close" with the Wild Things star and had been friends with Lisa, 56, and costar Erika Jayne for a while.
Garcelle then revealed the sound advice Lisa gave her about watching RHOBH back. "She goes, 'You have no idea, you do the show, and when the show comes out, people weigh in, and then you see what the women are really saying about you. So it's like a whole other show,'" she said.
Article continues below advertisement
What are your thoughts on what Garcelle had to say? Sound off in the comments below!