PHOTOS
Emily Simpson Reveals Her Goals For The New Year — 'Eff Your Beauty Standards'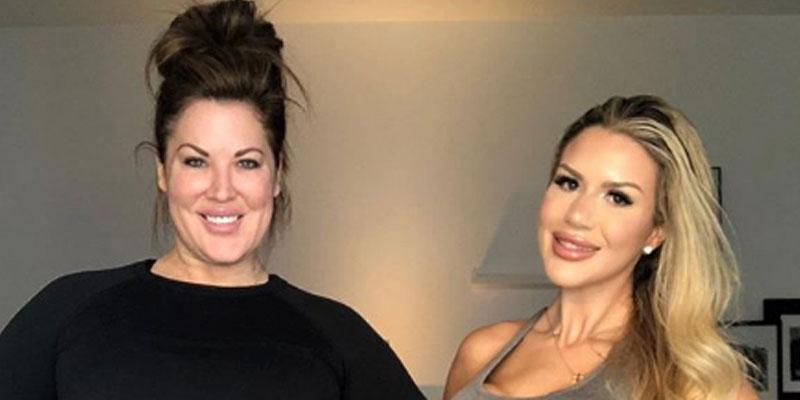 New Year, a new Emily Simpson! The Real Housewives of Orange County star is ready to conquer 2020 with her New Year's goals. Emily shared her resolutions on December 30 and fans praised her hard work and determination.
Article continues below advertisement
Emily, 43, posted a snap on Instagram where she posed with her hands on her hips alongside fitness guru and wellness coach, Paulina Taylor Hefferan. Emily and Paulina both donned tight workout clothes in the photo.
In her caption, the Bravo star wrote about how Paulina helped her achieve a healthier lifestyle and she shared her goals for 2020. "New year, New hip, New me," the mother of three began her caption. Emily underwent a hip replacement surgery back in October and received a bionic hip. "My goals this year are to get back in shape, be more active with my kids and be more adventurous (hiking anyone?!) now that I feel so much better," Emily added.
Article continues below advertisement
Emily continued, "YOU can join me on my journey by signing up for my trainer Paulina's 12 week program... There is no better time than now to start! Let's encourage, motivate, and keep each other accountable this new year!!! We can do this together!
The Utah native concluded her post with the hashtags, "#paulinafitness, #rhoc, #fit, #fitness, #curves, #effyourbeautystandards, #love, #curvy, #nomakeup, #newyear," and "#newyearnewme."
Article continues below advertisement
Emily's fans loved her transformation and took to the comments to gush over her efforts. One follower wrote, "You look amazing! You are by far the prettiest RHOC! Your weight loss journey is inspiring. And I have to say I love that Shane said he loved how you looked at the reunion. You looked so pretty but I understand wanting to be fit for yourself." Another user said, "Love you girls!! You look incredible!"
Emily used Paulina's help lose over 15 pounds earlier this year. On December 2, Emily unveiled her new body on social media where she looked noticeably slimmer in a tight dress. "I'm finally down 15 lbs and I owe it all to @paulinastein 12 week program with coaching! I still have more to go but I'm enjoying the journey!
Article continues below advertisement
"I was in chronic pain, I was depressed and I weighed more then I ever have in my whole life! I reached out to @paulinastein and asked her for her help. I had no idea where to start. I felt lost," she wrote at the time.
What are your thoughts on Emily's post? Sound off in the comments below!