PHOTOS
'Real Housewives Of Orange County' Star Tamra Judge Gets Botox For Her Wrinkles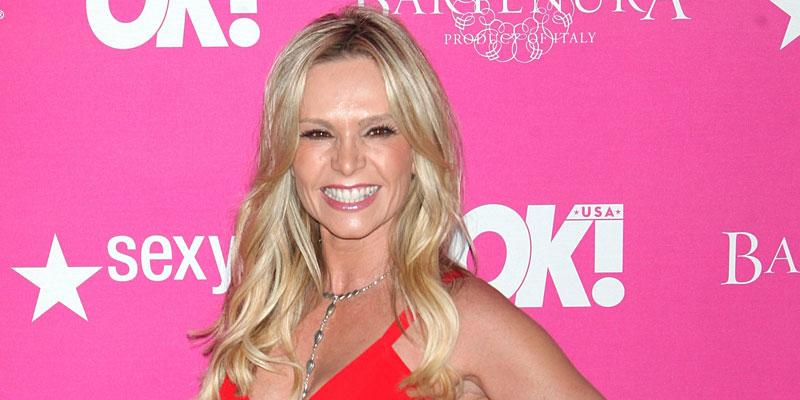 Tamra Judge is getting a new look! The Real Housewives of Orange County star revealed on January 22 that she received Botox injections to fix the wrinkles on her face.
Article continues below advertisement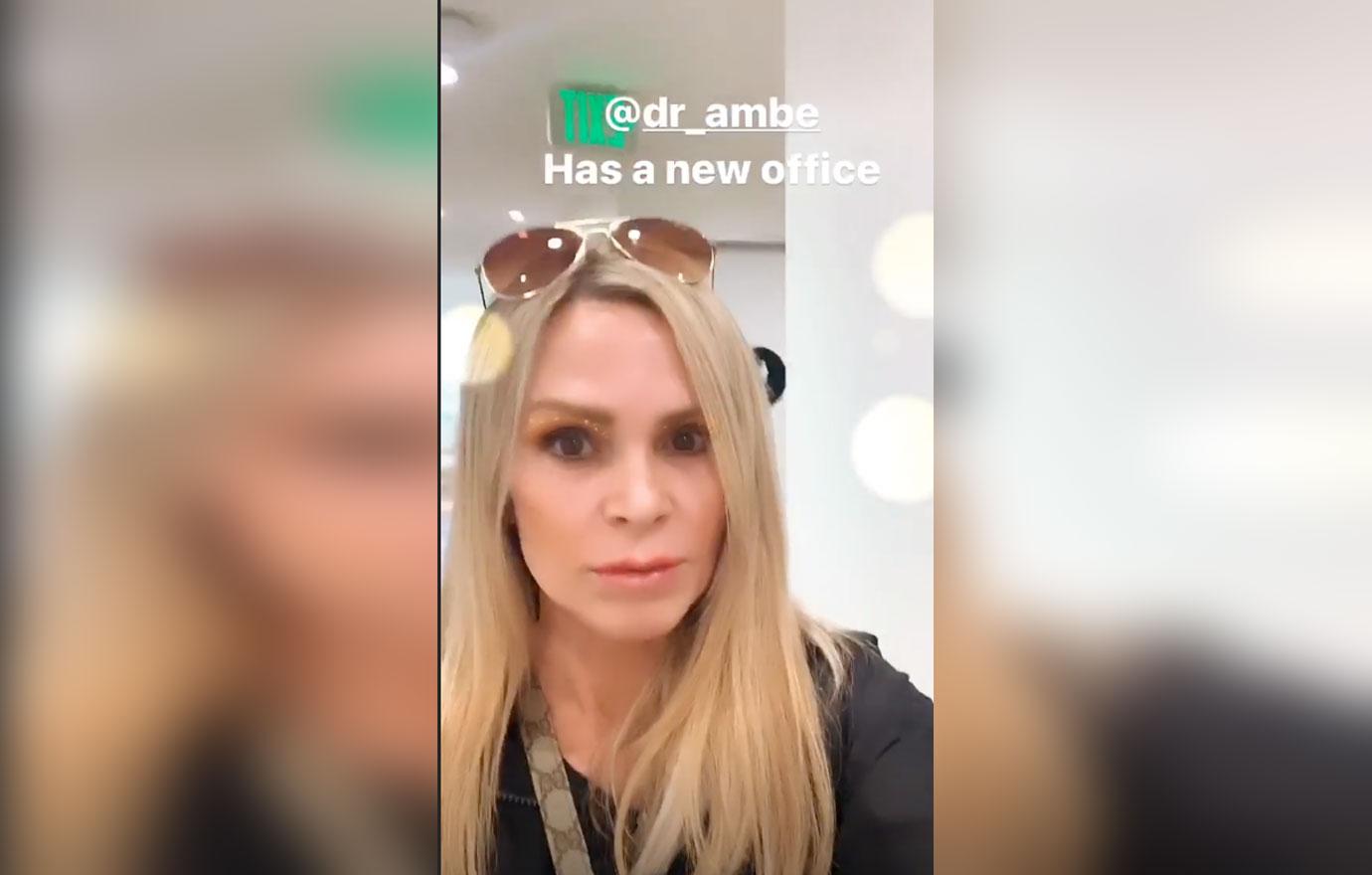 Tamra, 52, got her plastic surgery enhancements from Dr. Ambe, a Newport Beach doctor who specializes in aesthetic surgery. The Bravolebrity took to Instagram Stories to share her experiences. "I'm at Dr. Ambe's office with no makeup on, so I'm using a filter," Tamra said to the camera. "I'm getting these wrinkles taken care of." She then pointed to her forehead and her nose.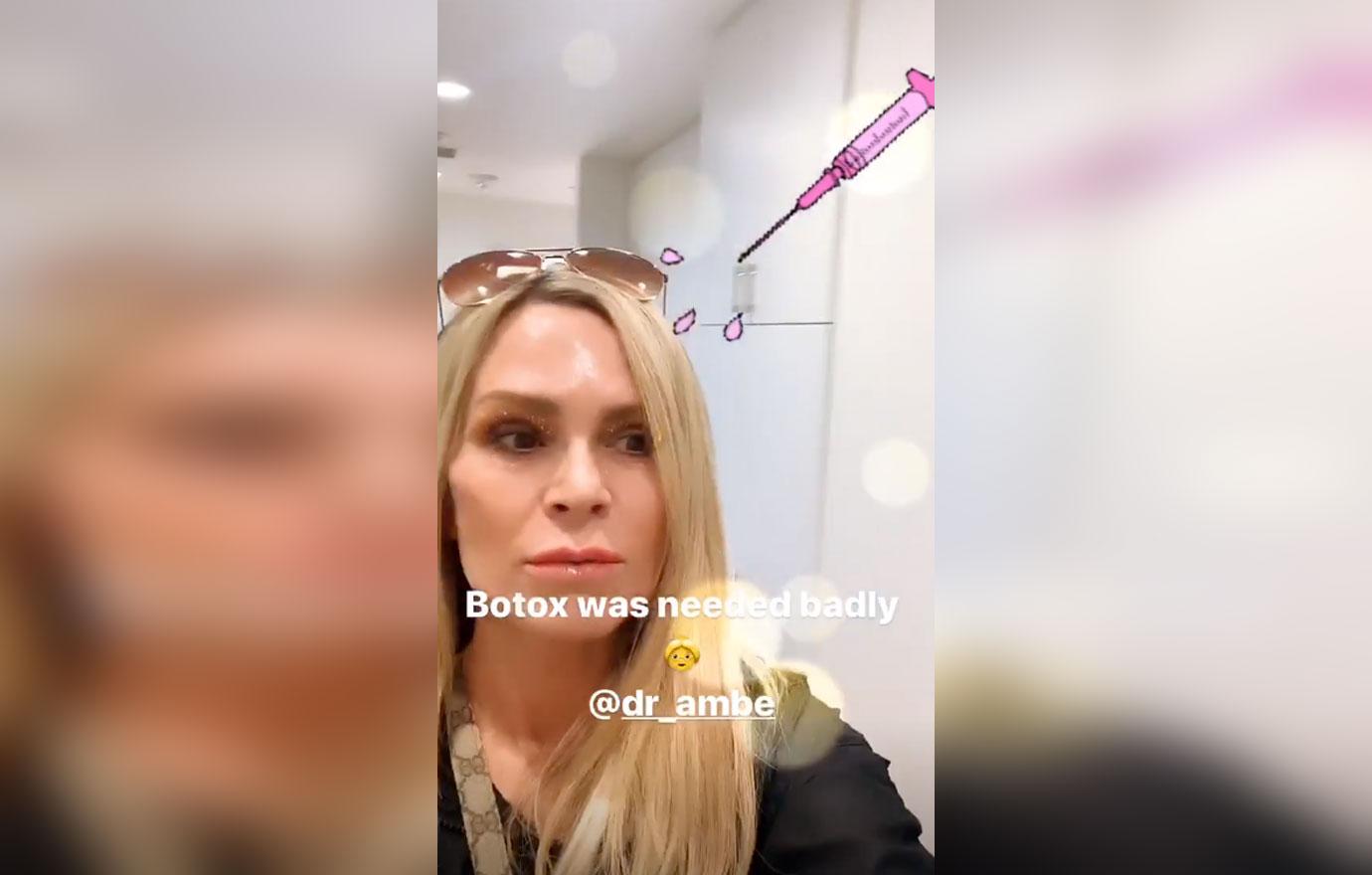 The VENA CBD founder rocked a Gucci crossbody purse, a black zip-up jacket and bronze aviator sunglasses for her day of self-care. In another Instagram video, she showed off the doctor's office where she was getting her procedure done and wrote, "Botox was needed badly!" The reality star also added a moving pink emoji of a syringe.
Article continues below advertisement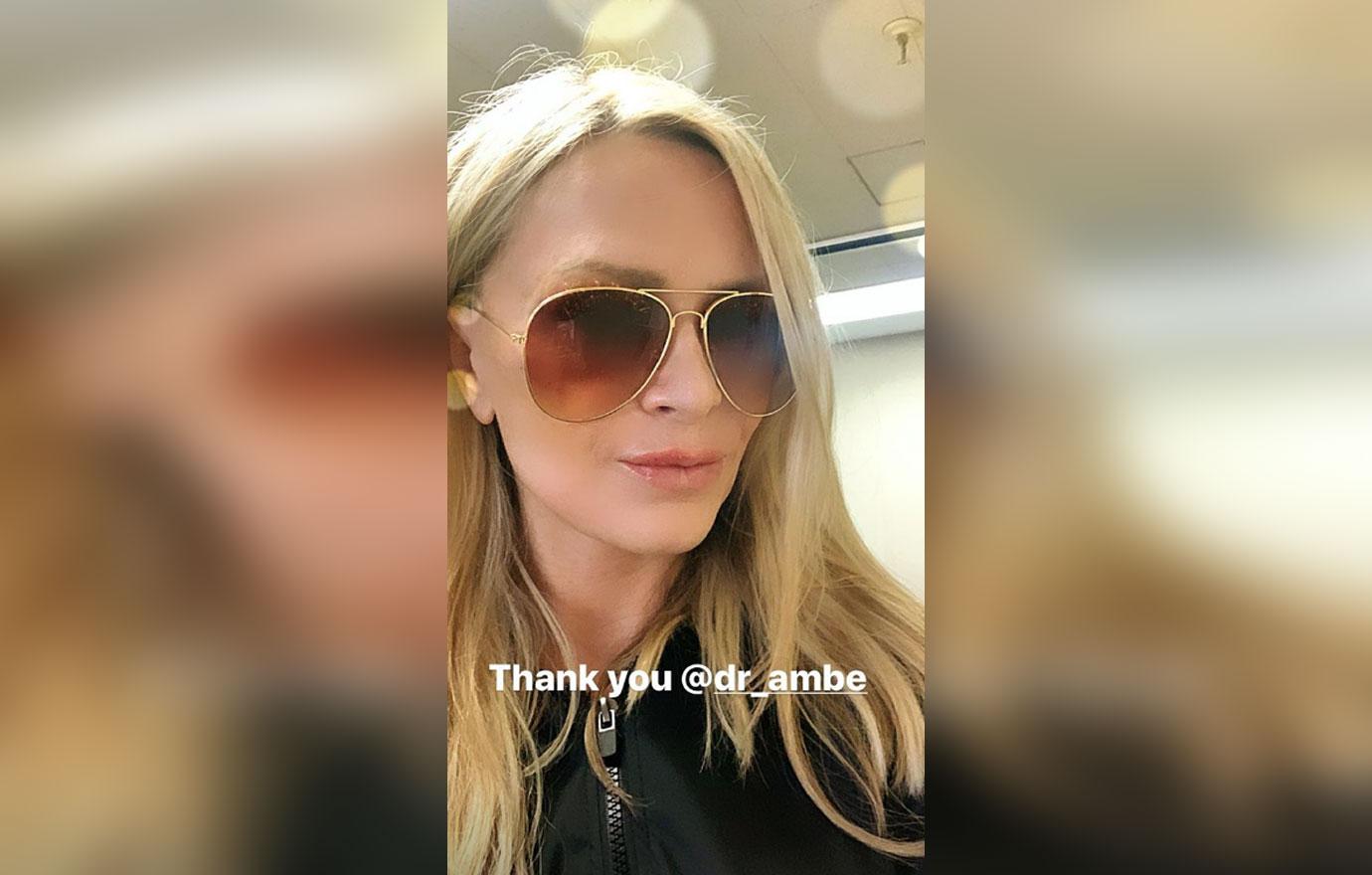 In one clip, she showed off the doctor's finished work and her newly-enhanced face.
Article continues below advertisement
Costars Emily Simpson and Kelly Dodd slammed Tamra during an episode of RHOC at the time and the Cut Fitness founder had no choice but to clap back. Tamra shared several snaps of herself wearing a blue and yellow knit bikini. "Cheers to being old & geriatric #rhoc #age shamming #52 #grandma #4kids #fitmom #myhipswork #fitoldlady #hardworkpaysoff? #vegetarian ~The hypocrisy is disgusting," Tamra captioned her pics.
Rumors that Tamra was leaving the long-running Bravo series surfaced earlier this year when fans noticed she removed the orange emoji from her Instagram bio. She quickly added the emoji back after a few moments and responded to the speculation.
Article continues below advertisement
"Where'd the orange go?" one fan asked in the comments section of one of Tamra's Instagram posts. "There's speculation that you're leaving Housewives because apparently you removed it from your Insta bio ... hope this isn't true, love you on the show!" another follower added. "People look too deeply into things," Tamra replied.
What are your thoughts on Tamra's new face? Sound off in the comments below!