PHOTOS
'Real Housewives Of Orange County' Alums Vicki Gunvalson & Tamra Judge Can't Appear On Another Television Show For One Year Due To The 'Non-Compete' Clause In Their Contracts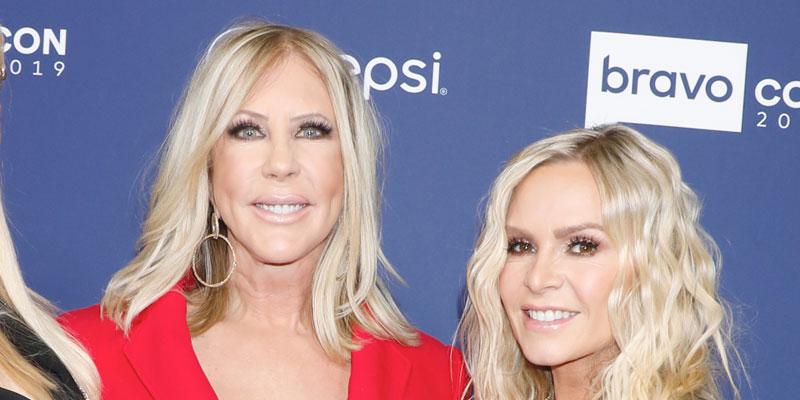 Real Housewives of Orange County alums Vicki Gunvalson and Tamra Judge aren't permitted to appear on another television show for at least a year in the wake of their shocking exits from the hit Bravo show. Both ladies reportedly had a "non-compete" clause in their contracts, which prevents them from inking any deals with other networks for the next 12 months.
Article continues below advertisement
"Vicki and Tamra have a one-year non-compete clause in their contracts. They will have to get special permission to film any other television shows for the next year," a source told RadarOnline.com.
Article continues below advertisement
Vicki was the first to confirm she would not be returning to the show on Friday, January 24. The businesswoman revealed that she already had new projects in the works in her message to fans on Instagram. "I will always be the OG of the OC, but it's time to say goodbye to The Real Housewives of Orange County. It's been an incredible ride for 14 years and I want thank all of you for your support, for your love and for 'whooping it up' with me along the way," she wrote.
She continued, "I've been working on new projects that will be exciting, empowering and inspirational. My podcast with Westwood One will be launching soon and I will have much more to say about this on Whoop it up with Vicki. I hope you will join me with my new journey so please stay tuned. I love all my fans, and I want to thank Bravo and Evolution for this incredible experience which my family and I have will never forget."
Article continues below advertisement
Tamra decided to quit after being offered a reduced role to wrap up her storyline. "It's been a wild 12 years. But it's time for me to move on. I'm sad to go but I'm very excited about my future. Love you guys," she wrote on Instagram on Saturday, January 25.
Tamra unfollowed Andy Cohen and all of her former costars on social media after receiving the news, and she explained her decision to do so during a conversation with the Watch What Happens Live host on Instagram Live.
Article continues below advertisement
"I didn't want to read about it, I didn't want to see it. I didn't want to be hurt any more than I already was. So I just unfollowed everybody. It was just like my instinct. Out of sight, out of mind. I don't have to see it. Now I'm good. I've accepted it," she told him.
Would you watch Vicki & Tamra on another show in the future? Sound off in the comments below!