PHOTOS
Ryan Edwards Defends Ex Maci Bookout Against Farrah Abraham's Mean Tweets: 'You Shouldn't Be Able To Talk About Anyone'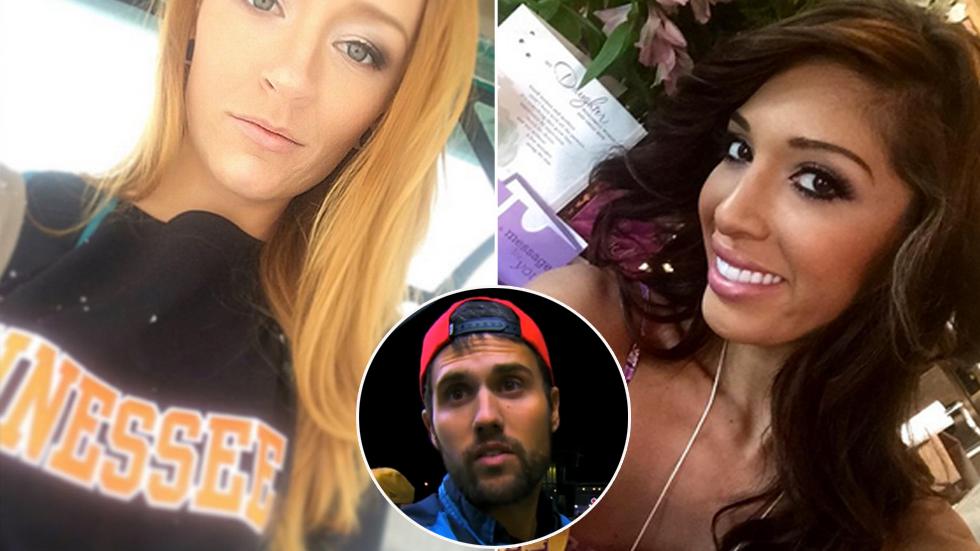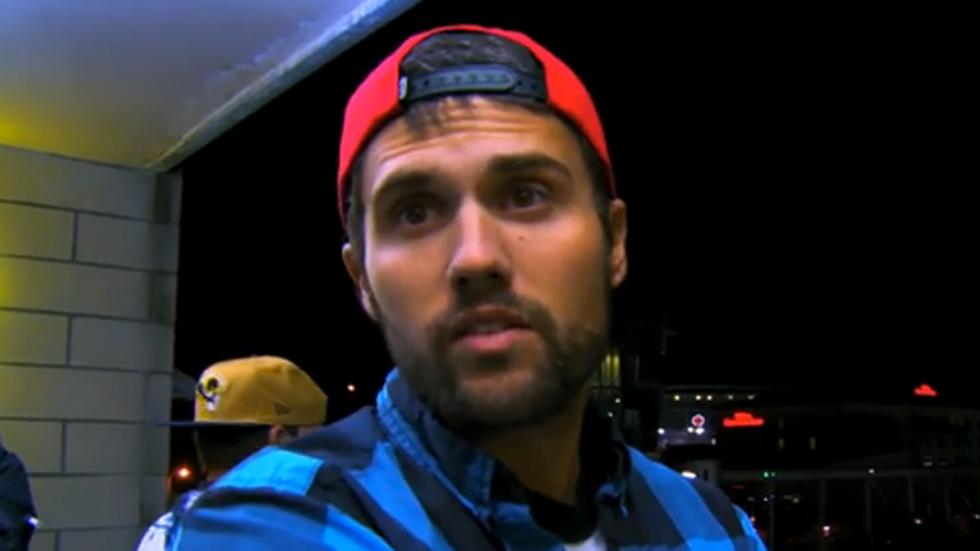 Maci Bookout's ex-fiance Ryan Edwards made it pretty clear earlier this season in Teen Mom OG that he is not #TeamFarrah. When talking to a friend about how Maci was upset that Farrah was back on the show, Ryan shared his ex's sentiment, calling Farrah "nasty" and saying that she had "no morals." And though time has passed since they filmed that scene, Ryan's opinion on his co-star is seemingly unchanged, so much so that Ryan just went to bat for Maci after Farrah called her out on Twitter!
Article continues below advertisement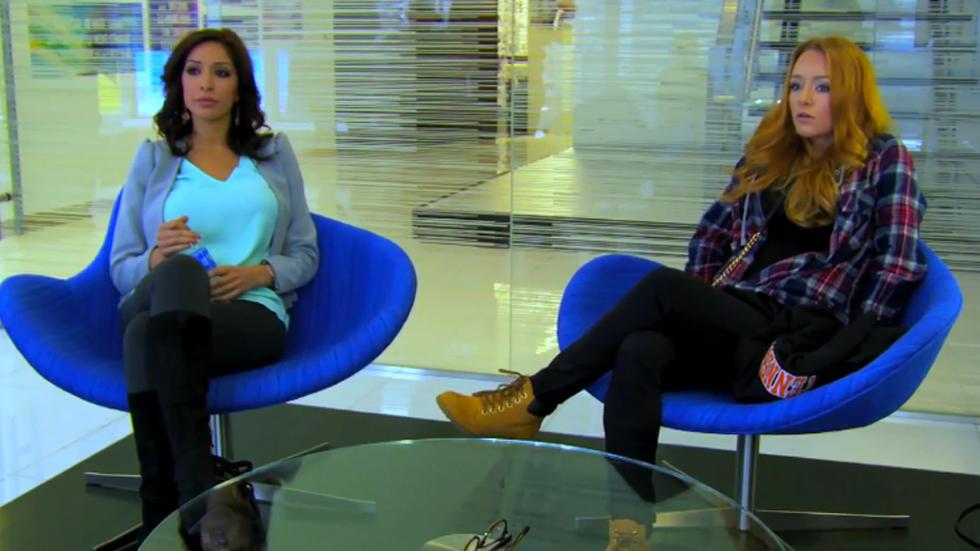 Monday's episode of TMOG in which Farrah and Maci confronted their differences in person (well, tried to, at least) is still causing a lot of drama on social media, as fans (and cast members) take sides. Though Maci is generally trying to stay out of it, Farrah is continuing to bad-mouth her co-star, saying things on Twitter like, "I wonder if her book is full of lies like her mouth" and "Happy I'm not rushing being engaged or having babies." Burn!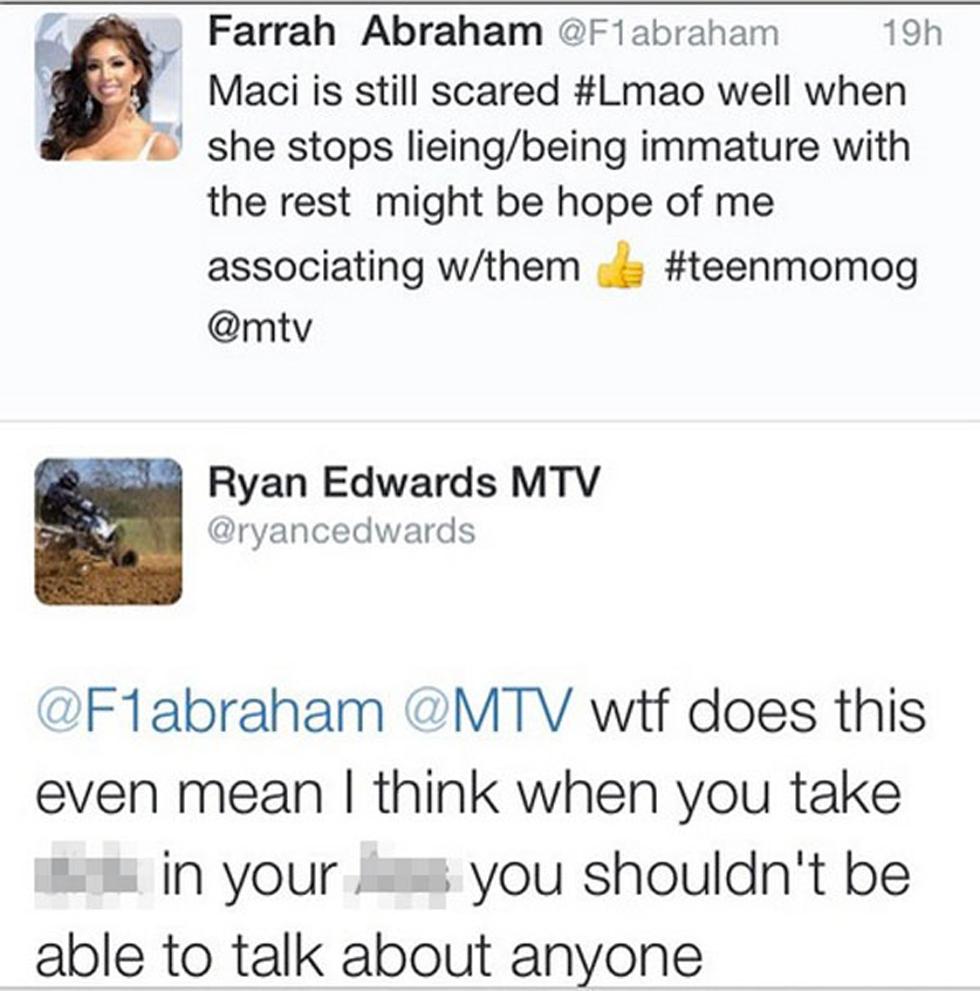 But it was this tweet that really got Ryan irked, so much so that he felt the need to call Farrah out on her behavior. After Farrah called Maci and the other girls immature liars, Ryan directly tweeted at her asking "wtf" she actually meant. He also threw in a dig about her sexual past—use your imagination on what those blurred out words are...
Article continues below advertisement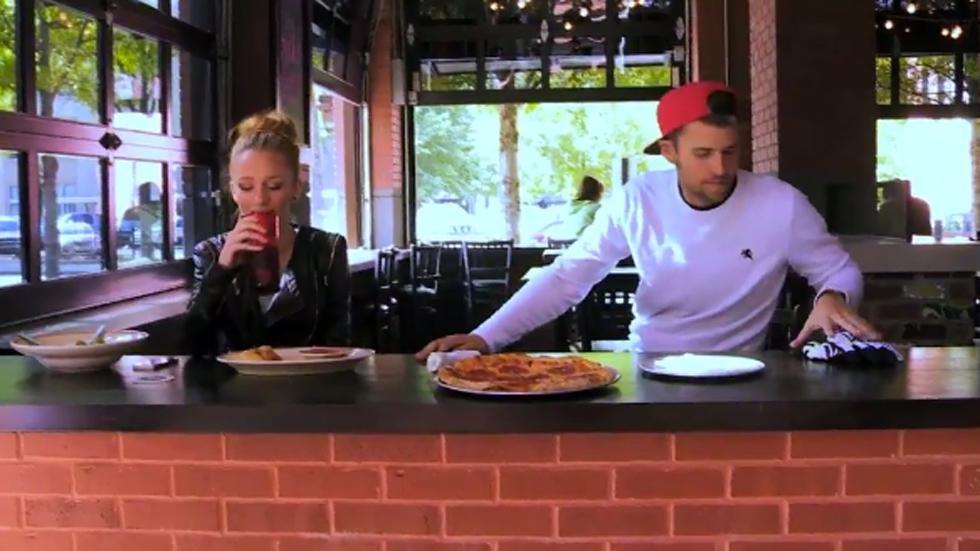 Ryan and Maci have seemed to be on good terms lately ever since they had a talk on a recent episode of Teen Mom OG. The purpose of the conversation was to discuss how they can better communicate about and co-parent their six-year-old son, Bentley, but it also opened their lines of communication in general. Ryan was even happy for Maci and her boyfriend Taylor McKinney when they told him they were pregnant, so clearly there's no bad blood between these two anymore.