PHOTOS
Sarah Paulson Says She Would Love To Play Porn Star Stormy Daniels In A Movie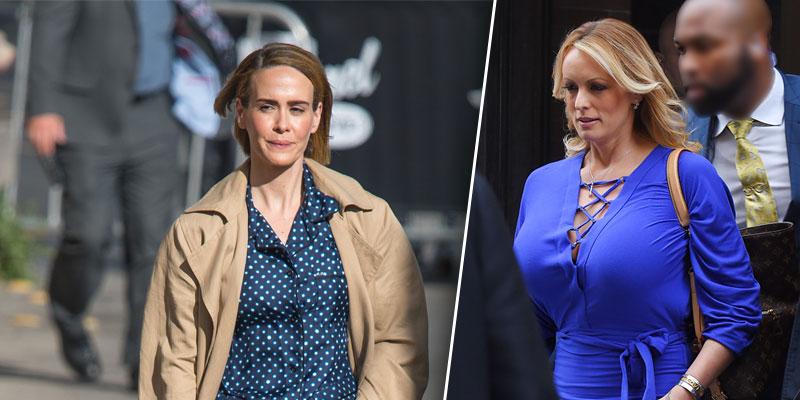 Sarah Paulson went on Jimmy Kimmel Live to discuss her new characters on American Horror Story, but she decided to also reveal that she would love to play Stormy Daniels in a movie. "I'm fascinated by Stormy Daniels," she said about the star who later appeared on the show.
Article continues below advertisement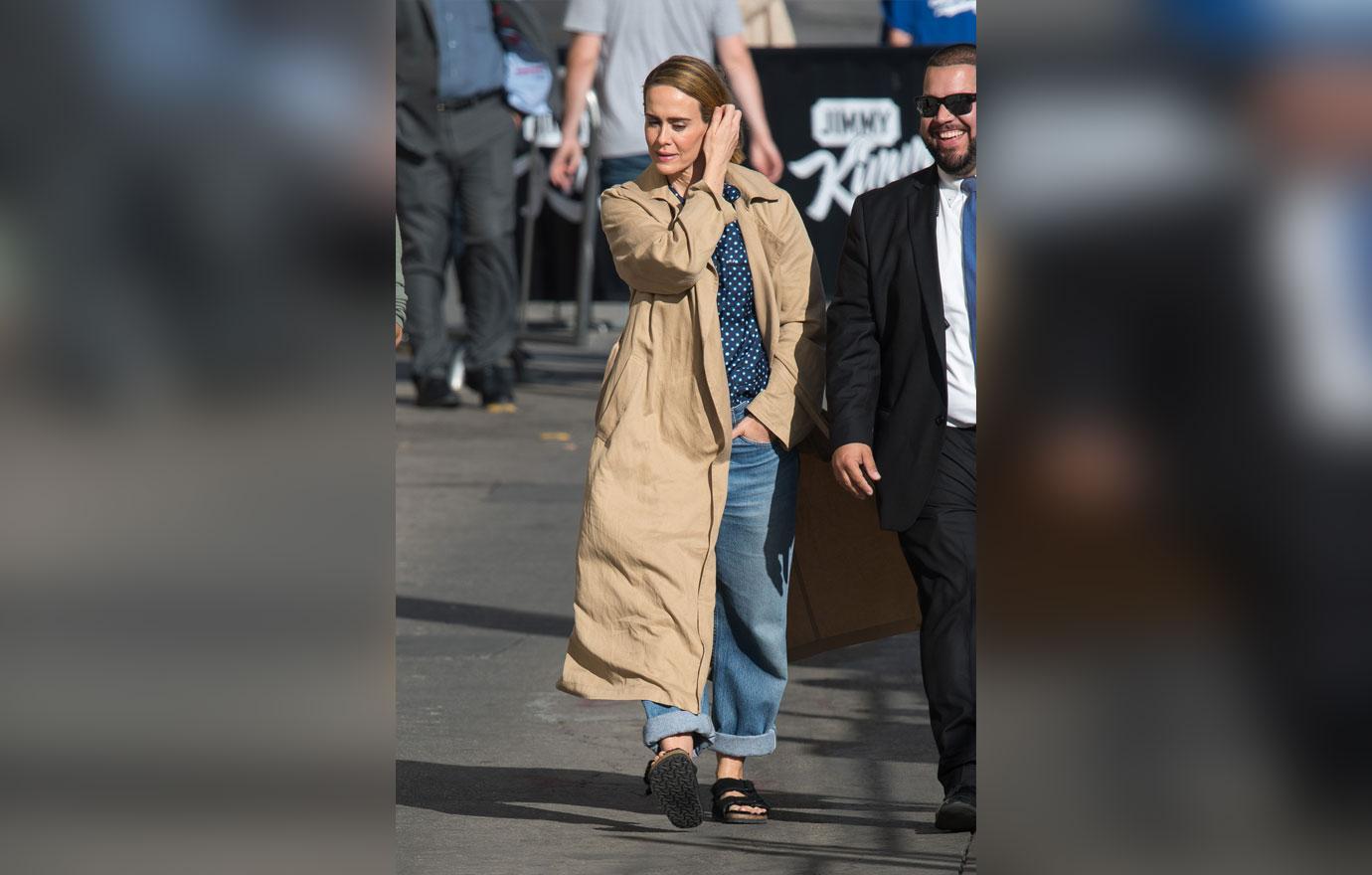 "Sign me up! I'm the gal for Stormy. It might be a bit of a stretch," she signaled to her boobs.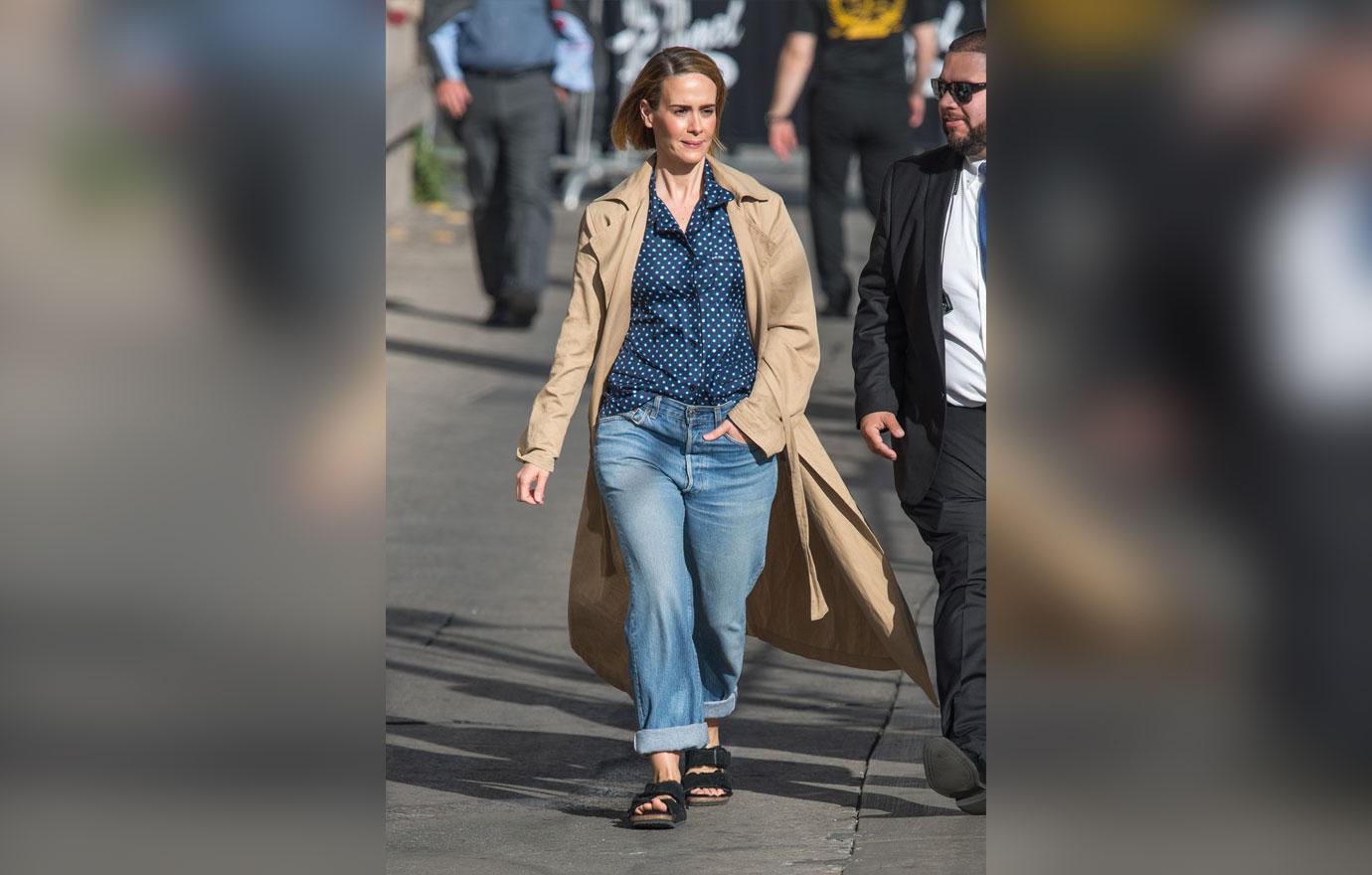 Earlier in the segment, she asked about how the porn star came up with the name and Jimmy joked, "She got breast implants and named them 'Thunder' and 'Lightning'. It's all in the book."
Article continues below advertisement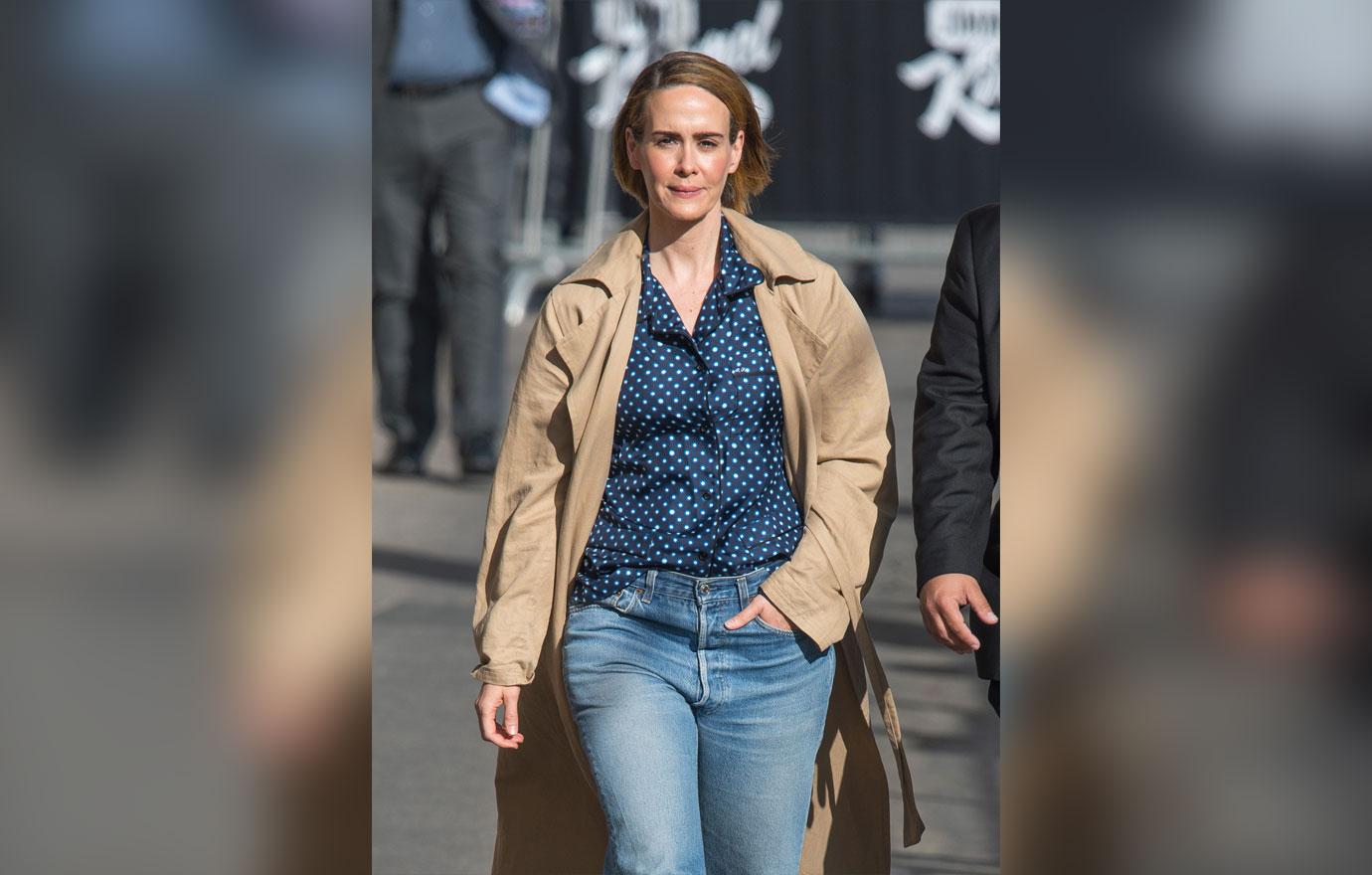 Sarah responded that her breasts would be, "Little and littlest."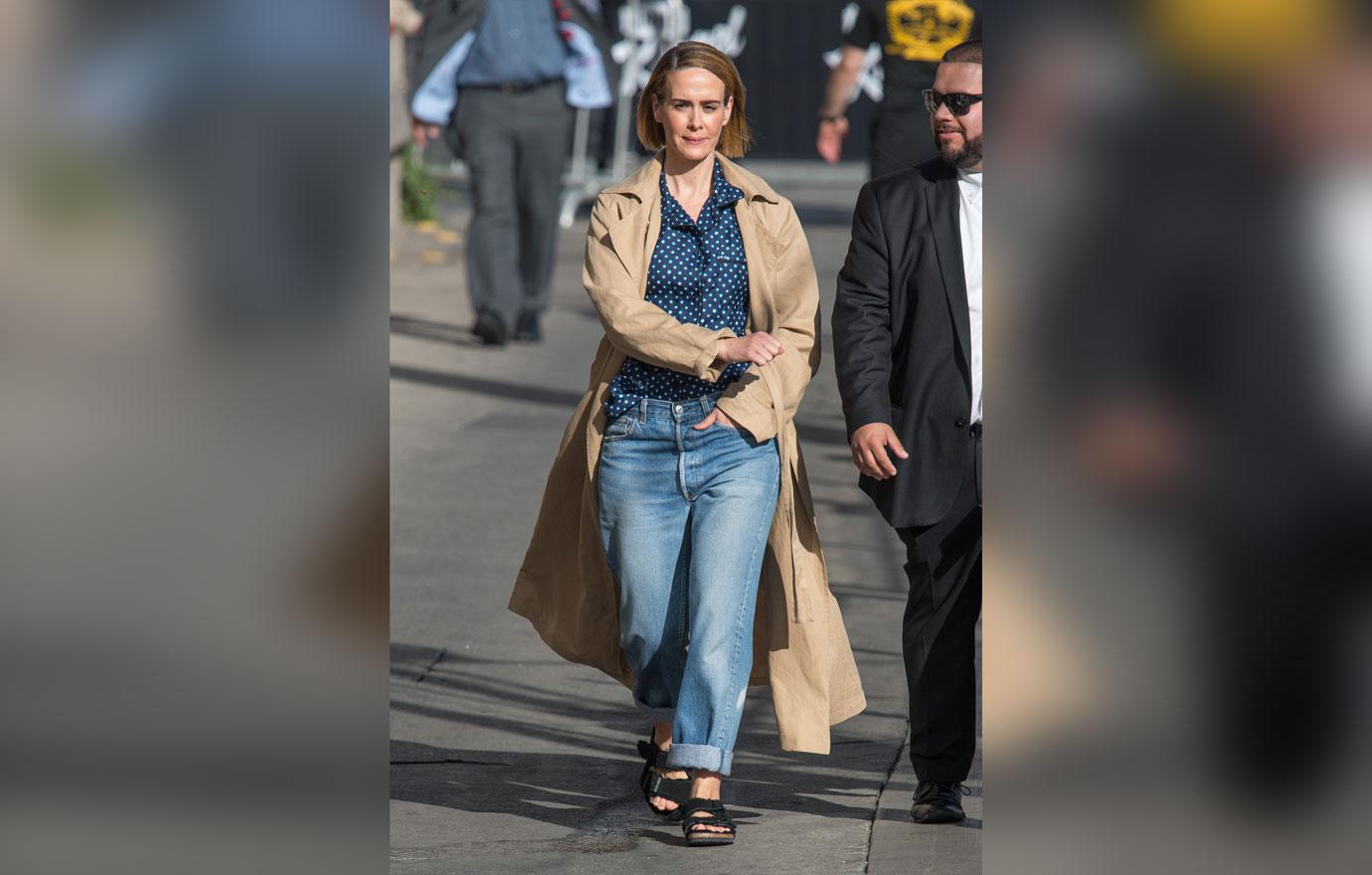 The American Horror Story actress bounced with excitement and said, "I'm happy to sit right here for when she comes out," and sure enough she stayed after her interview with Jimmy to sit next to Stormy.
Article continues below advertisement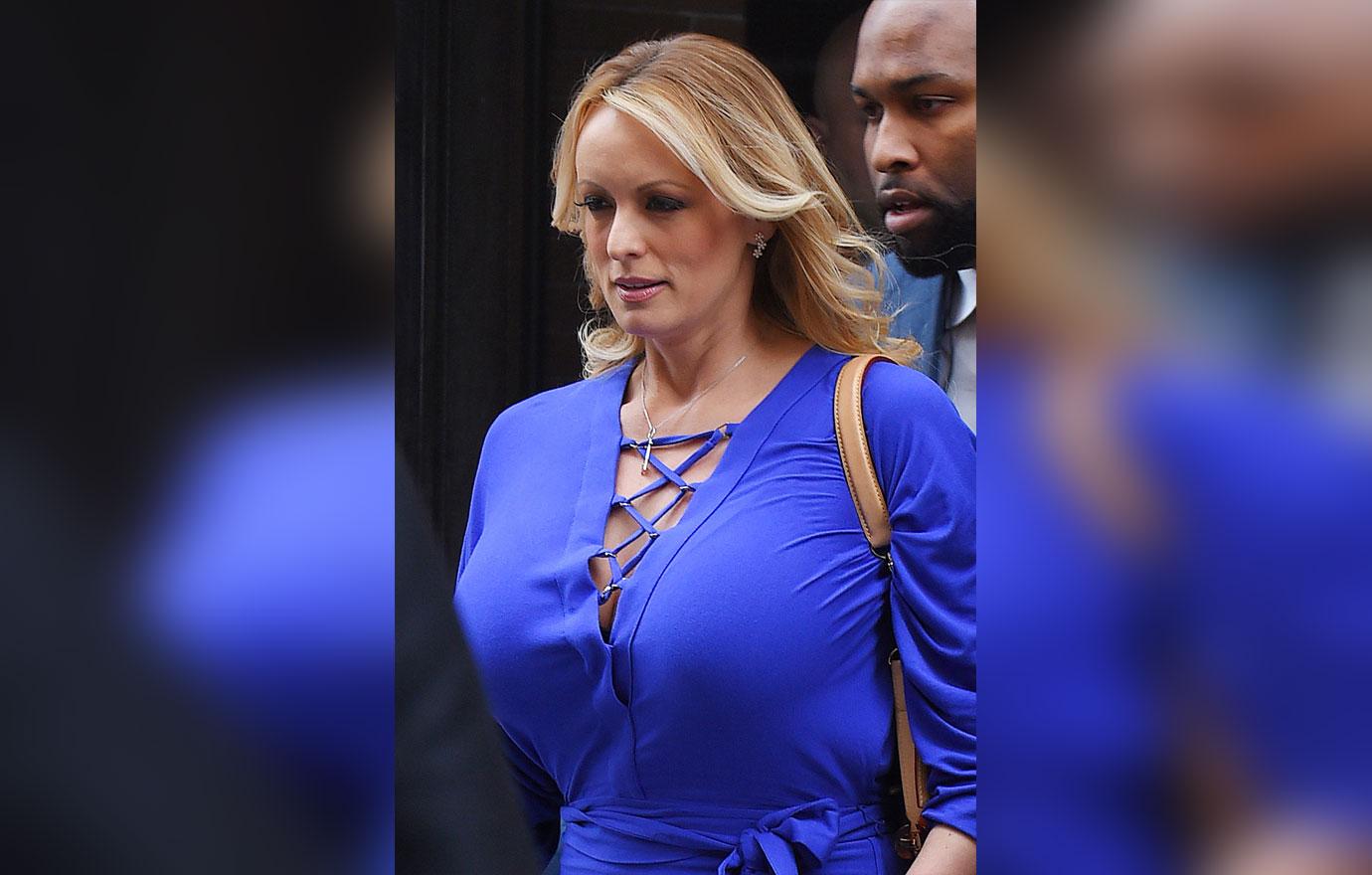 "This is very good," Sarah said in the middle of Stormy's interview as she detailed her alleged affair with Donald Trump.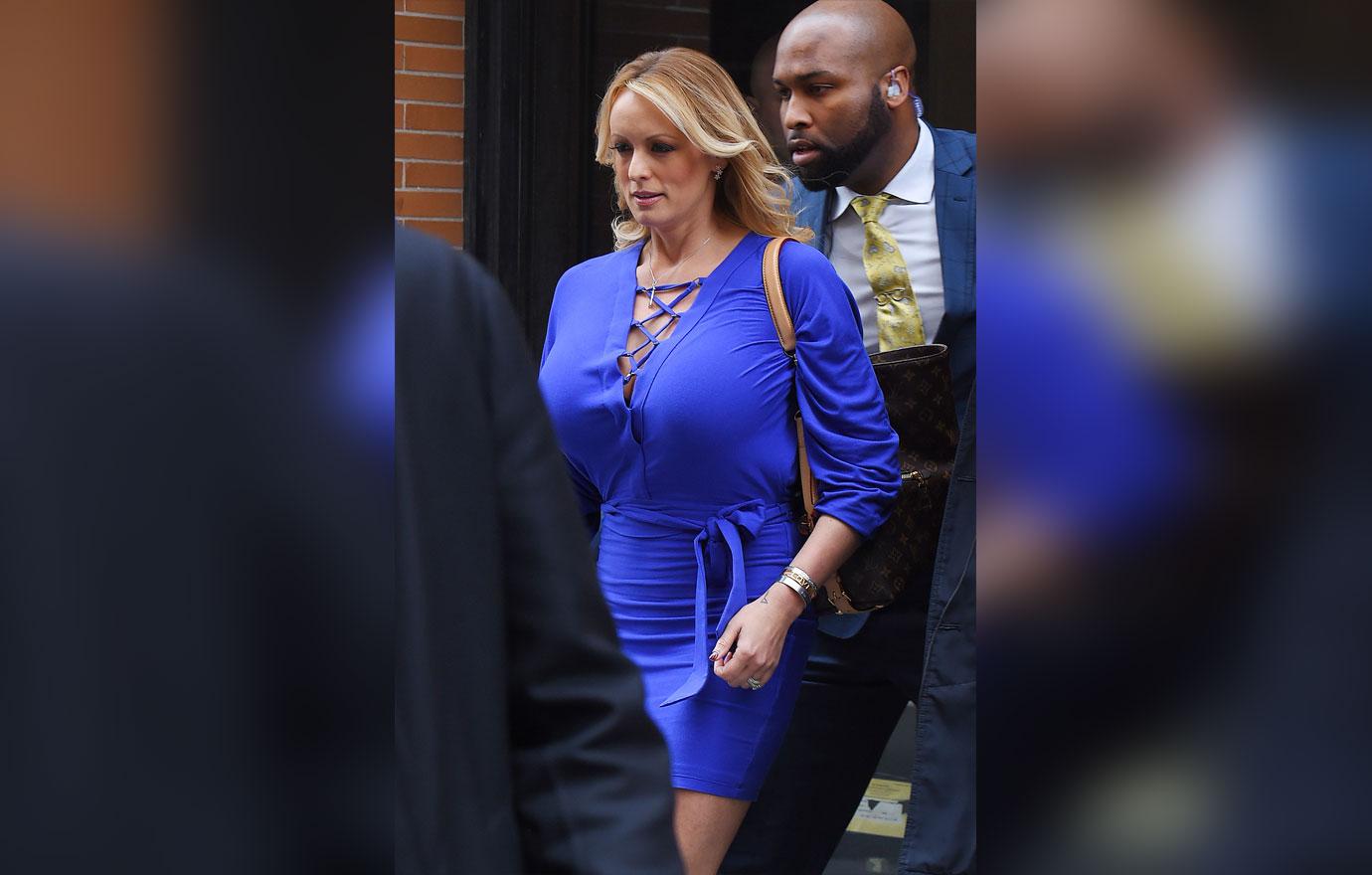 What do you think about Sarah playing Stormy in a future movie? Let us know in the comments!