PHOTOS
Revealed! Sasha Obama's Life In And Out Of The White House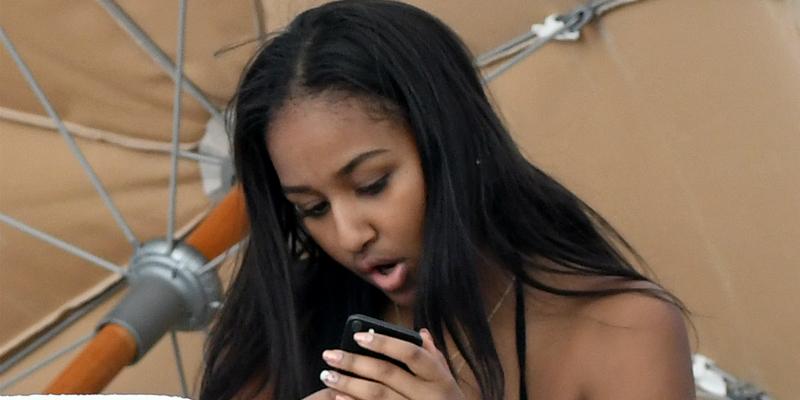 Following Sasha Obama's life in and out of the White House has been quite the journey. Have you ever wondered what it's like to be the daughter of a president and ex-president?
Here are 29 questions about the youngest Obama whose answers provide priceless insight into what it is like to arrive in the White House at an early age and leave as a teenager—as if being a teen isn't hard enough without the whole world watching!
Article continues below advertisement
MORE: Meet Malia Obama's British boyfriend!
She has grown up in front of our eyes, and as can be seen in this wide-ranging list, Sasha's life in and out of the White House has been a thrilling experience. It has been filled with musical likes that other fans would drool over, celebrity crushes that she was actually able to meet, and yes… chores. Even a president's daughter has to clean her room, set and clean up the table and take out the dog for a walk.
This look at Sasha's life goes way back, from a health scare as a baby that almost claimed her life to discovering who the BFF is that keenly knows exactly how life in a fish bowl can be for a kid growing up with the world watching.
MORE: Check out Sasha Obama's dramatic transformation.
Ready to delve deep into Sasha and her life in and out of the White House?
Didn't she have a childhood health scare?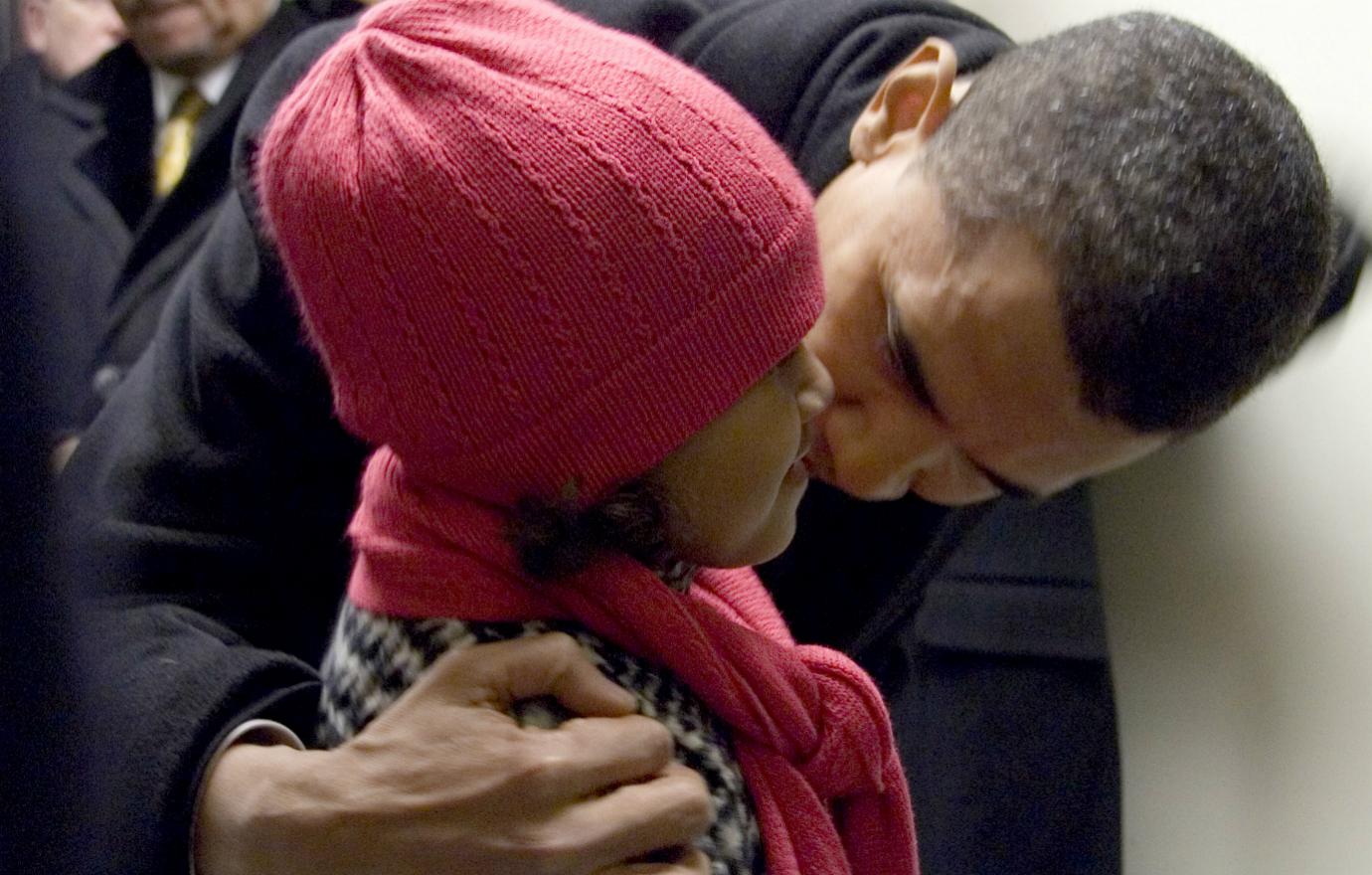 She sure did! When Sasha was three months old she came down with a serious case of meningitis. President Barack Obama talked about the horror that any parent can relate to in a campaign video when asked about the scariest moment of his life.
"Sasha got meningitis when she was 3 months old," he stated in the video.
The ailment is extremely life threatening. "I still remember going to the hospital together with Michelle Obama and they had to give her a spinal tap. Your world narrows to this very small point. There's one thing you care about and you don't care about anything else."
As time has shown, she made it through, thankfully.
Article continues below advertisement
How old was Sasha when her dad became president?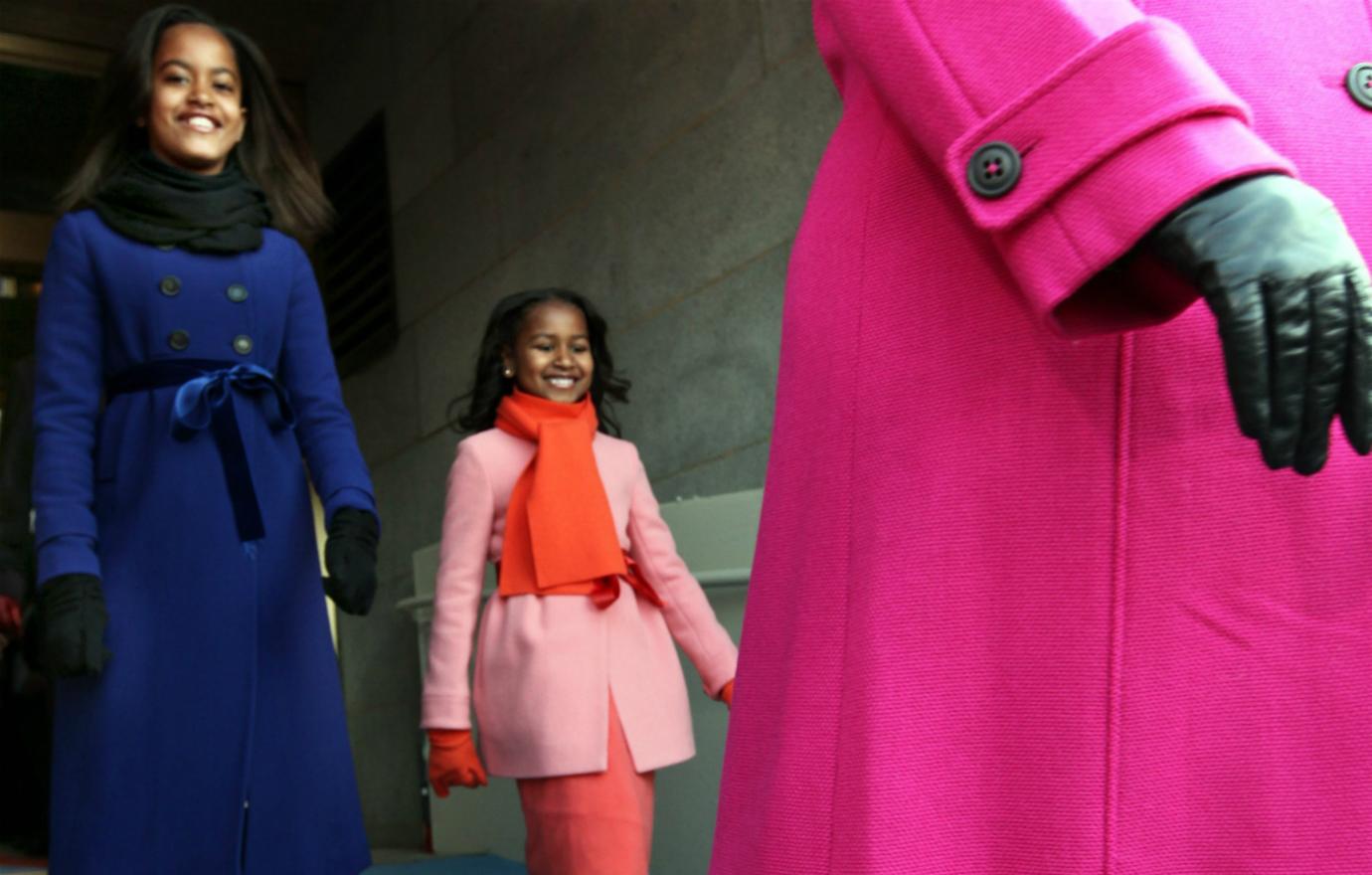 Natasha Obama was born on June 10, 2001. Before long, she simply wanted to go by the name that we all know her by—Sasha. The youngest Obama was merely seven years old when her father, Barack Obama, was elected the 44th President of the United States. She would go on to grow up right in front of our eyes.
Article continues below advertisement
What was her gift for daddy winning the election?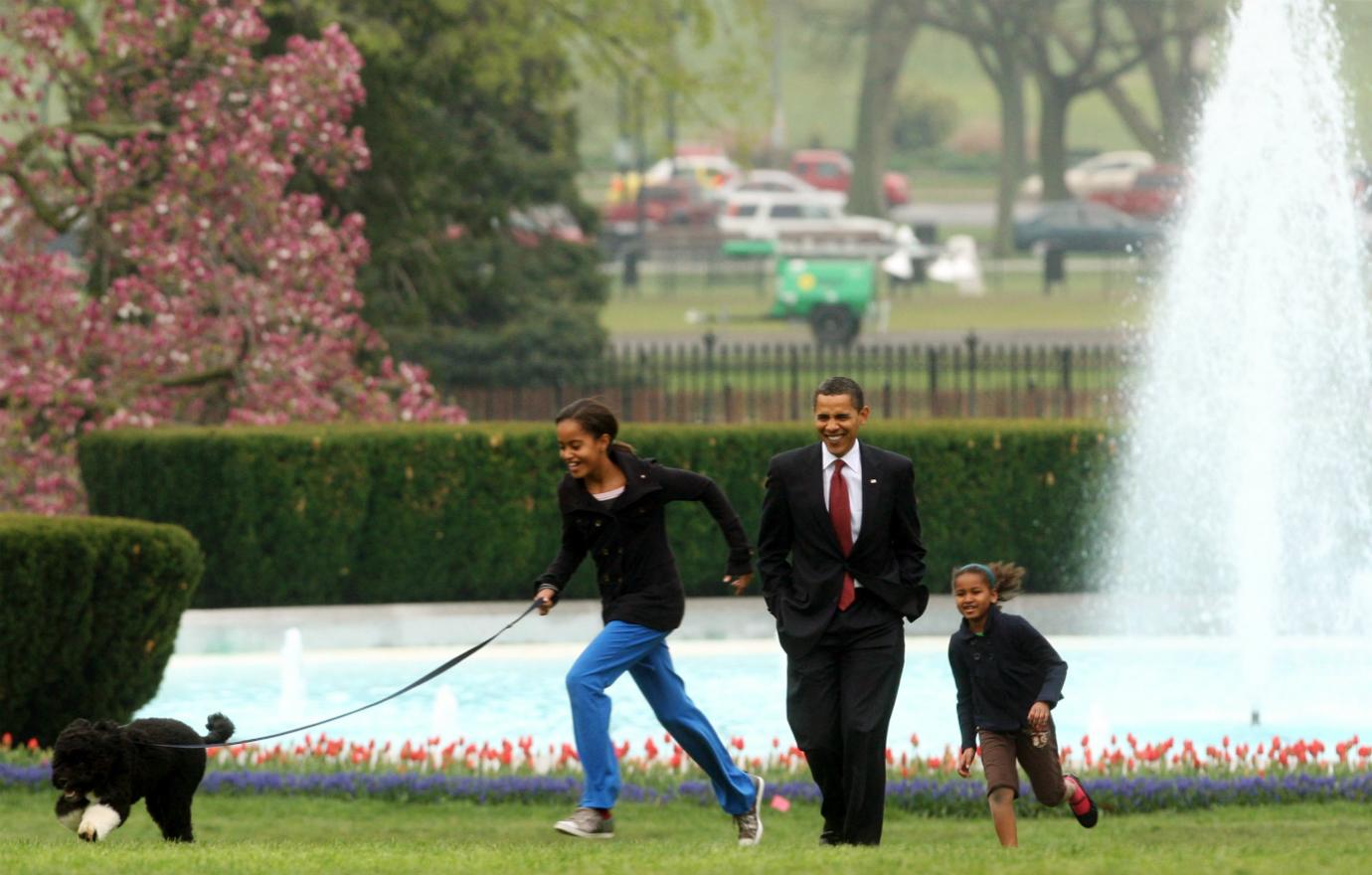 To help ease their children's apprehension heading into the fish bowl that is the White House, Barack and Michelle Obama promised Sasha and Malia their first family dog. The canine was a Portuguese water dog named Bo. The Obamas adored the dog so, they got another—Sunny—who arrived four years later (with Barack's second election victory).
Article continues below advertisement
What changes were made at the White House for the Obama girls?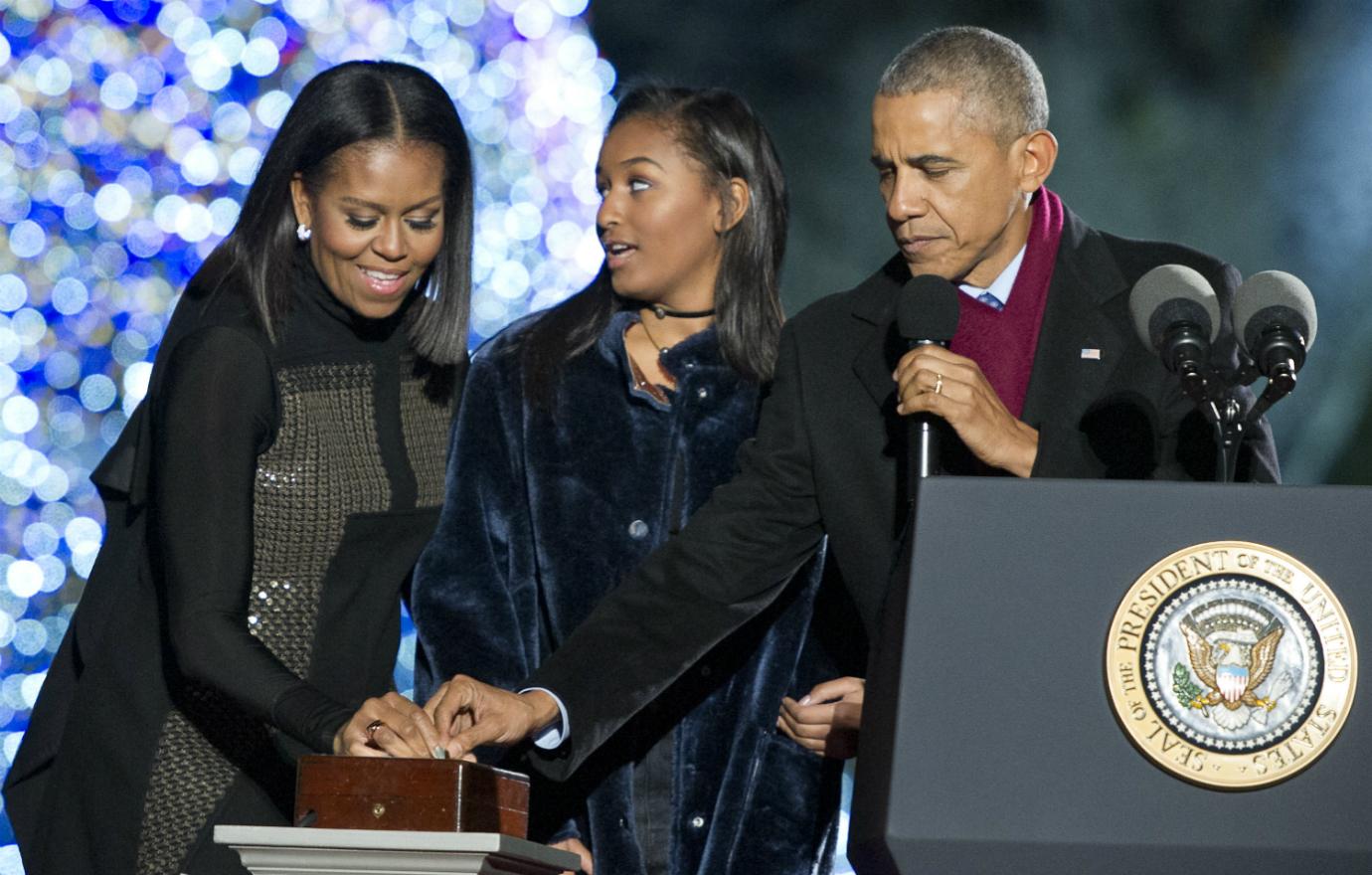 When they moved into the White House, both Obama girls were young enough to find joy in a playground set that their father had installed on the South Lawn of the president's house. It was called "the castle" and entertained Sasha and her sister throughout their time in Washington, D.C. When the Obamas moved out in 2016, they donated it to a local homeless shelter.
Article continues below advertisement
With all that help in the White House, did Sasha still have to do chores?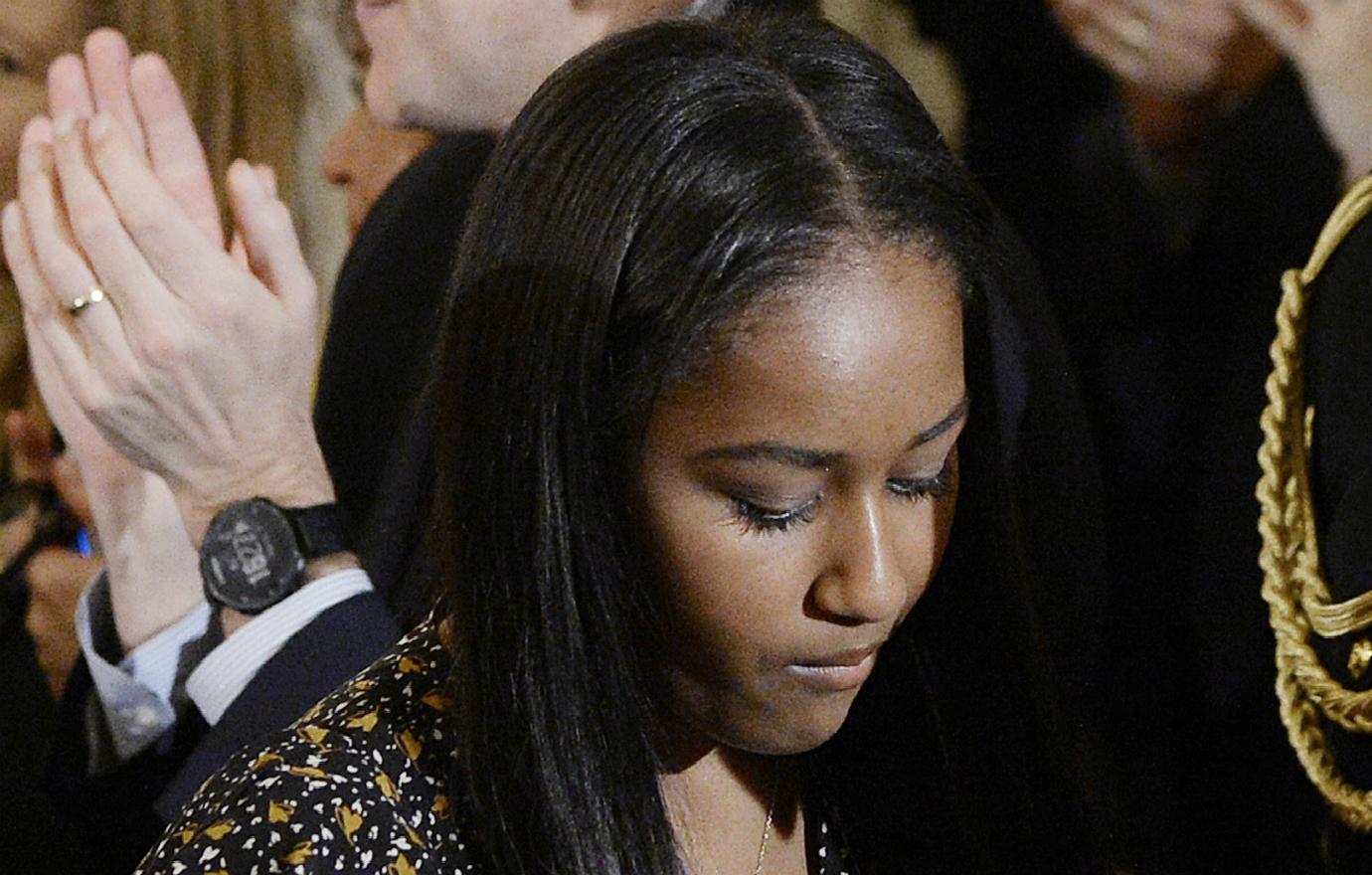 The Obamas wanted their children to have the most "normal" of experiences of growing up, as best they could in the landscape that is the White House. Something every child can relate to is the "joy" of doing chores.
Whether it's setting the table, clearing the plates after dinner, taking the dog(s) for a walk and cleaning up after them—Sasha had to do it all in an environment where White House workers could have easily been tasked with those endeavors.
Article continues below advertisement
Where did Sasha go to school when she arrived in D.C.?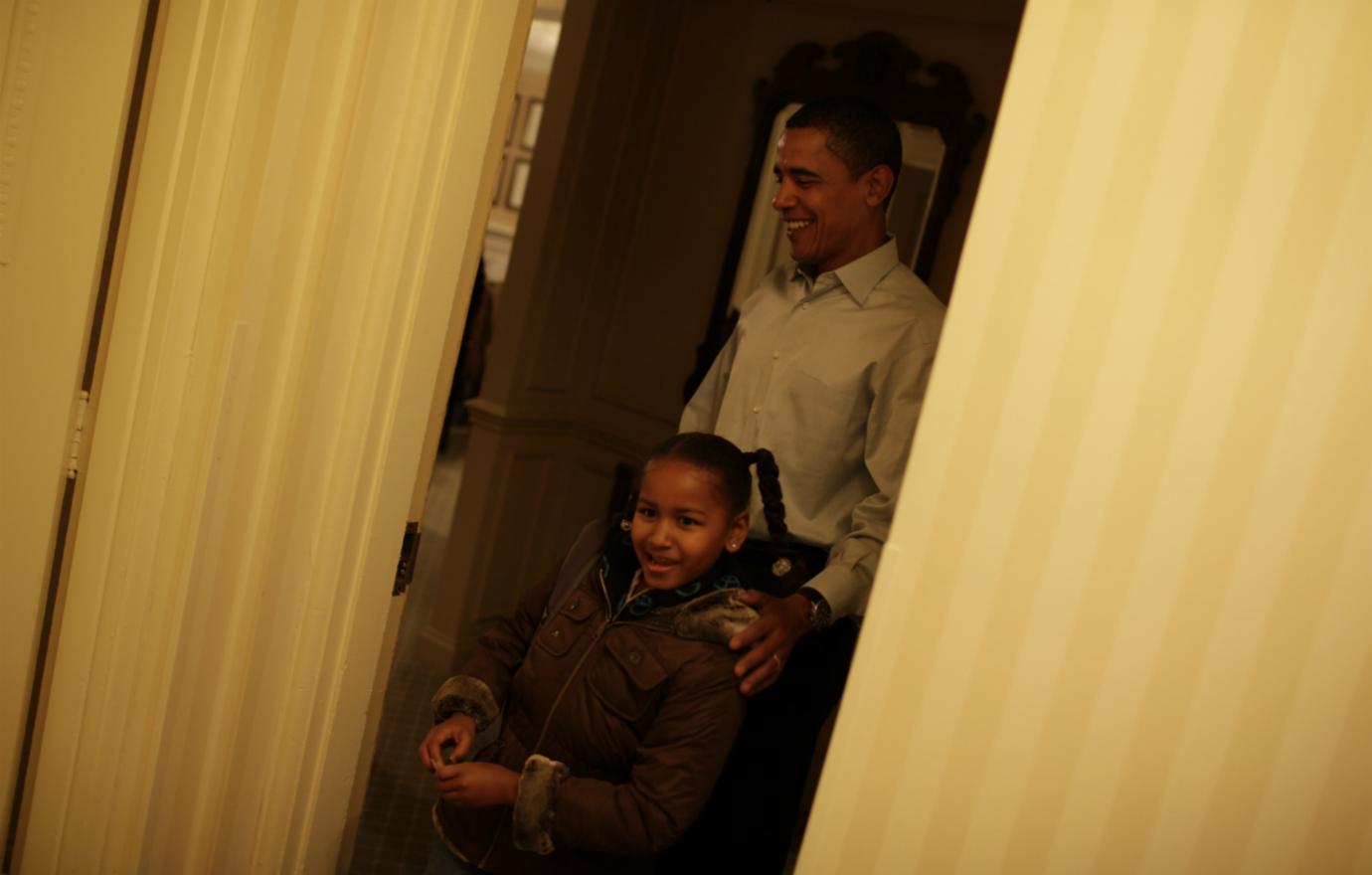 Described as the "Harvard of Washington private schools," Sasha attended Sidwell Friends School for the remainder of her elementary years, her middle school years and then high school. It is the same lauded institution that Chelsea Clinton attended when she was First Daughter and it also schooled Richard Nixon's kids, Vice President Biden's grandchildren and Al Gore's son.
What's interesting to note is that Sasha was still in high school when President Obama's term was over. Rather than interrupt her educational journey, the former First Couple decided to rent a home in Washington, D.C. so that their youngest daughter could finish her schooling. When she graduates, they will likely return to their home city of Chicago.
Article continues below advertisement
What subjects does Sasha like in school?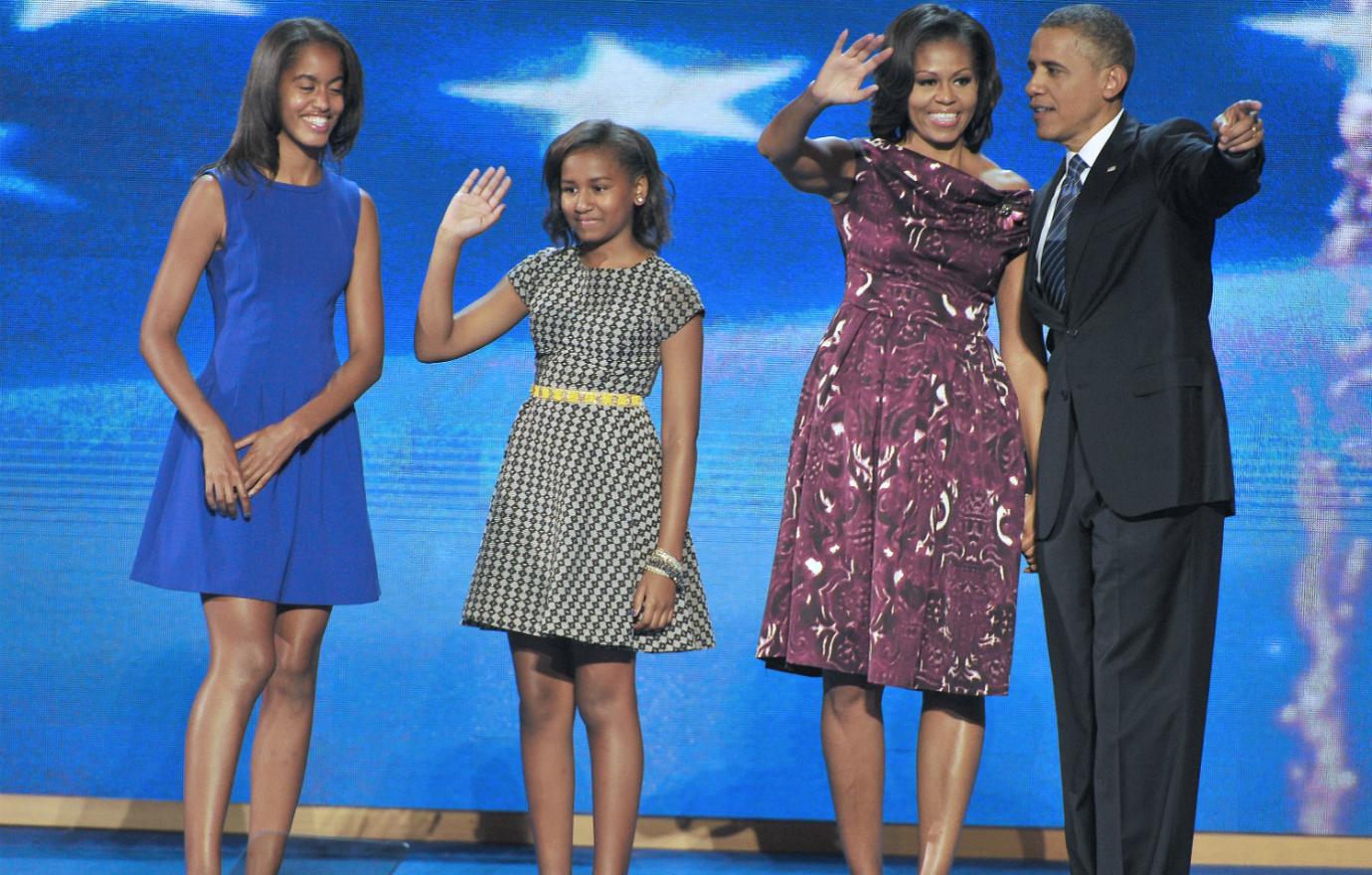 Like most kids her age, she has an ever-evolving passion for subjects that changes by the day. Given that both her parents studied law, we suspect that civics and American and world history are classes that she enjoys. After all, Sasha has two tutors at home to help with that homework.
One thing that is certain, when President Obama left office, he gave his daughters a reading list to help shape them as an adult. It included The Naked and the Dead by Norman Mailer, One Hundred Years of Solitude by Gabriel Garcia Marquez, The Golden Notebook by Doris Lessing and The Woman Warrior by Maxine Hong Kingston.
Article continues below advertisement
What activities did she enjoy during her 1600 Pennsylvania Avenue stay?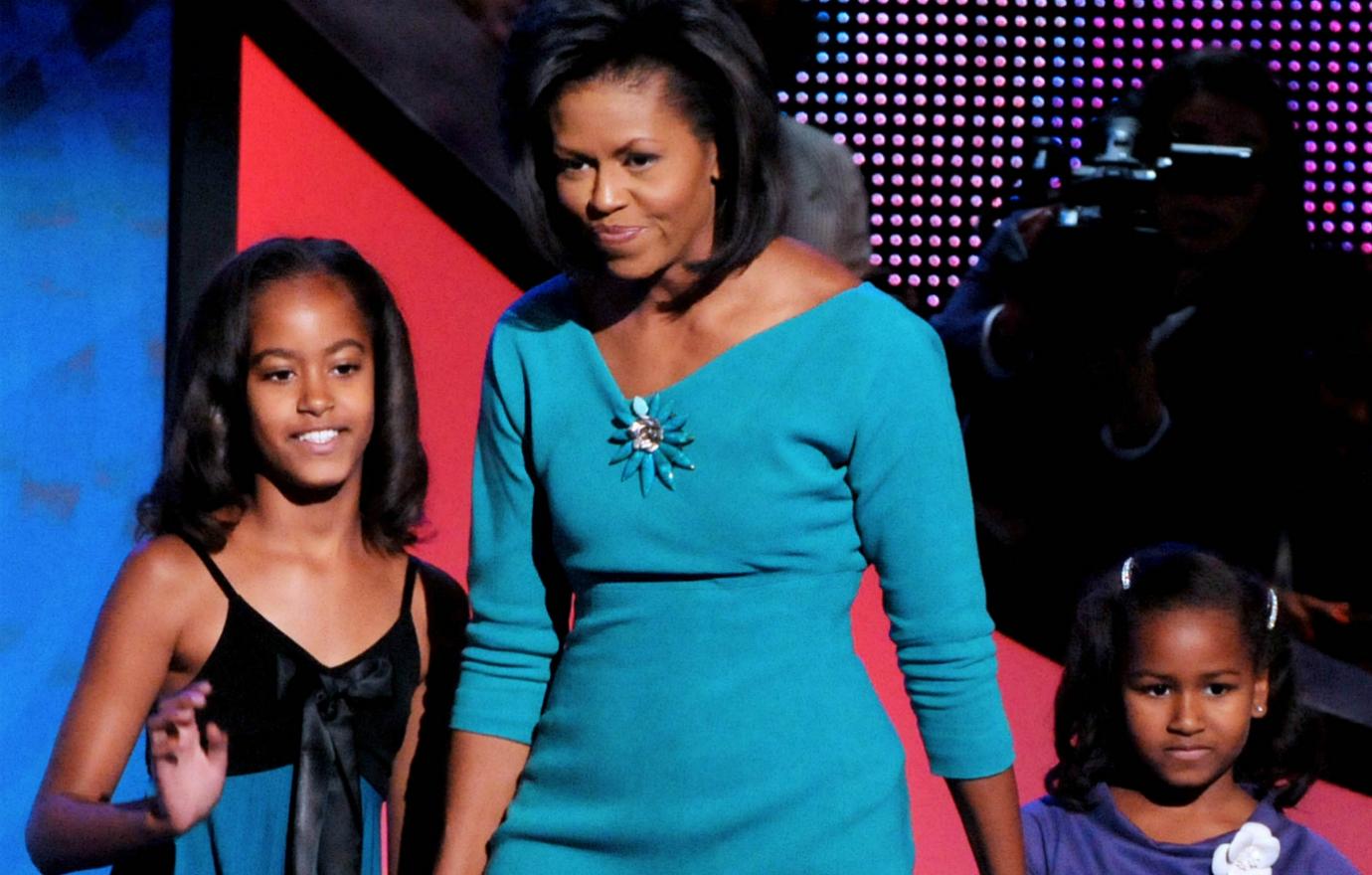 One of the activities that Sasha started while living in the White House was taking piano lessons. Who knows who could have inspired that interest? After all, her father's passion for piano-playing music legends like Ray Charles could not have hurt.
Article continues below advertisement
Who is Sasha's closest friend?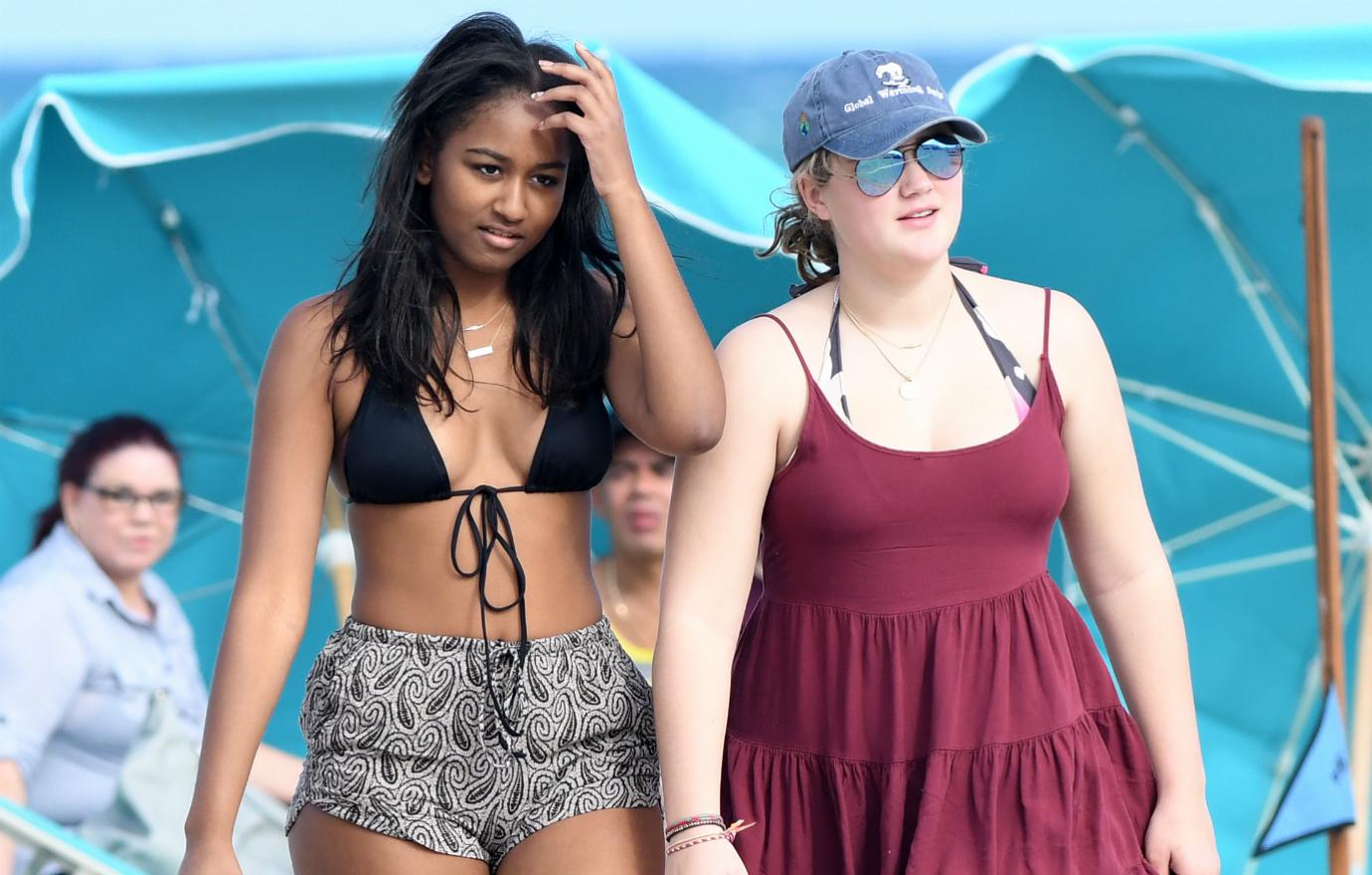 Growing up with the whole world watching, one can understand how Sasha became friends with Vice President Biden's granddaughter, Maisy Biden. They both attend Sidwell Friends and share the same interests, including sports.
Article continues below advertisement
What sports is Sasha into?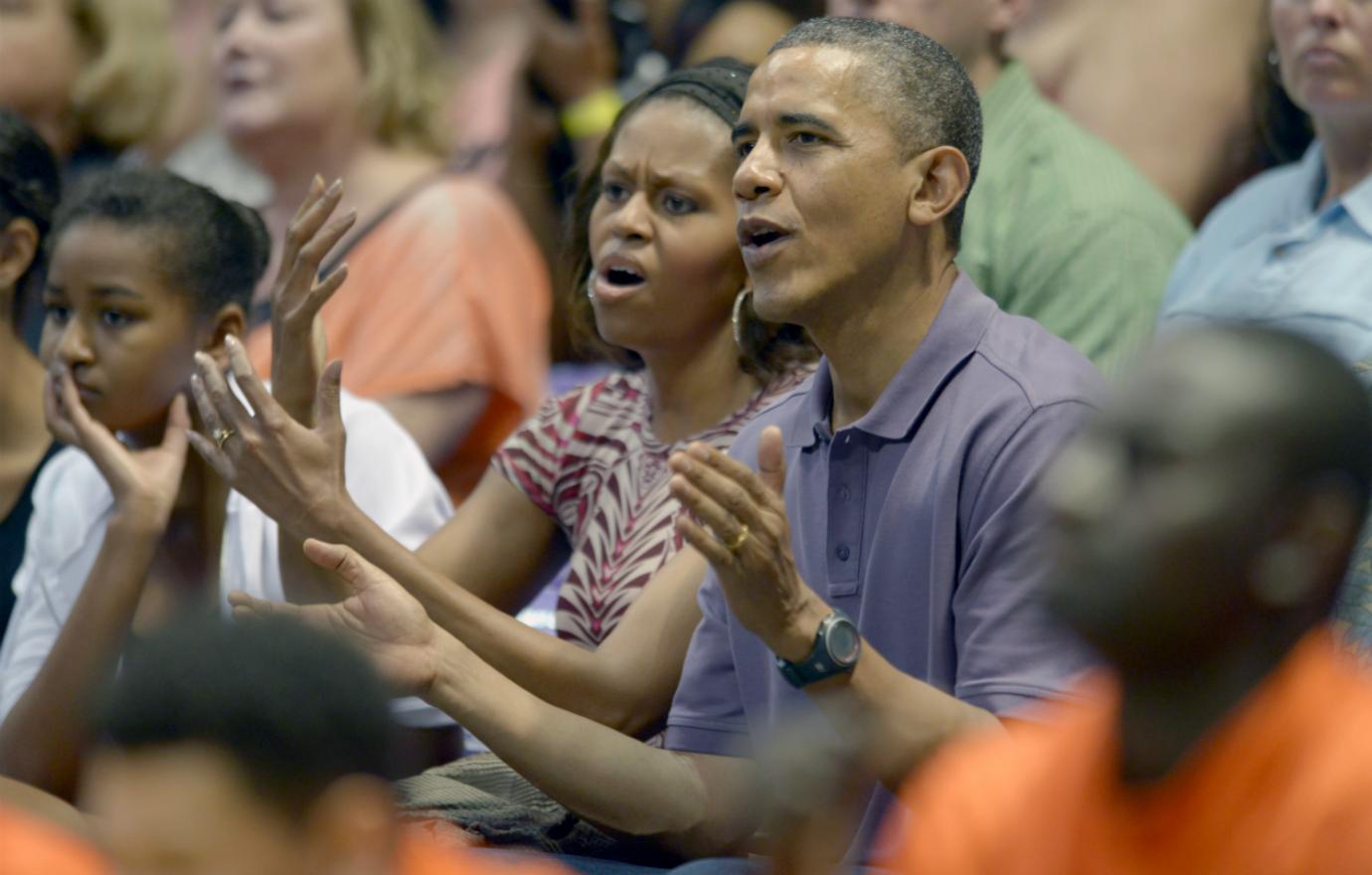 Both Maisy and Sasha play basketball together, with the former president even coaching their team for a stretch. President Obama has said that Maisy could easily play in the WNBA one day. Sasha's passion for soccer found her in Vancouver in July of 2015 where she witnessed the U.S. Women's Soccer Team win the World Cup.
Article continues below advertisement
Where does Sasha like to vacation?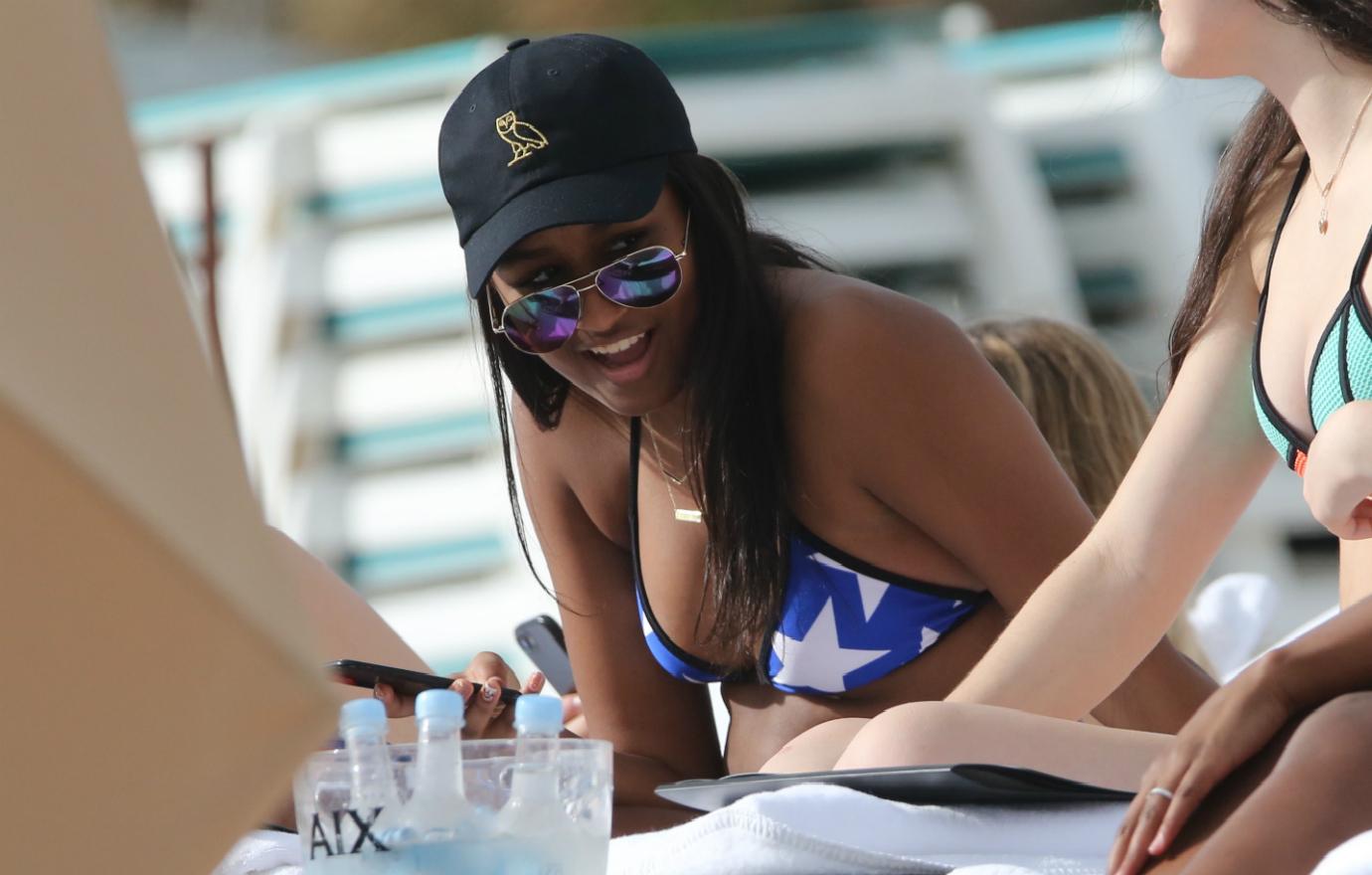 Article continues below advertisement
Drake called her what?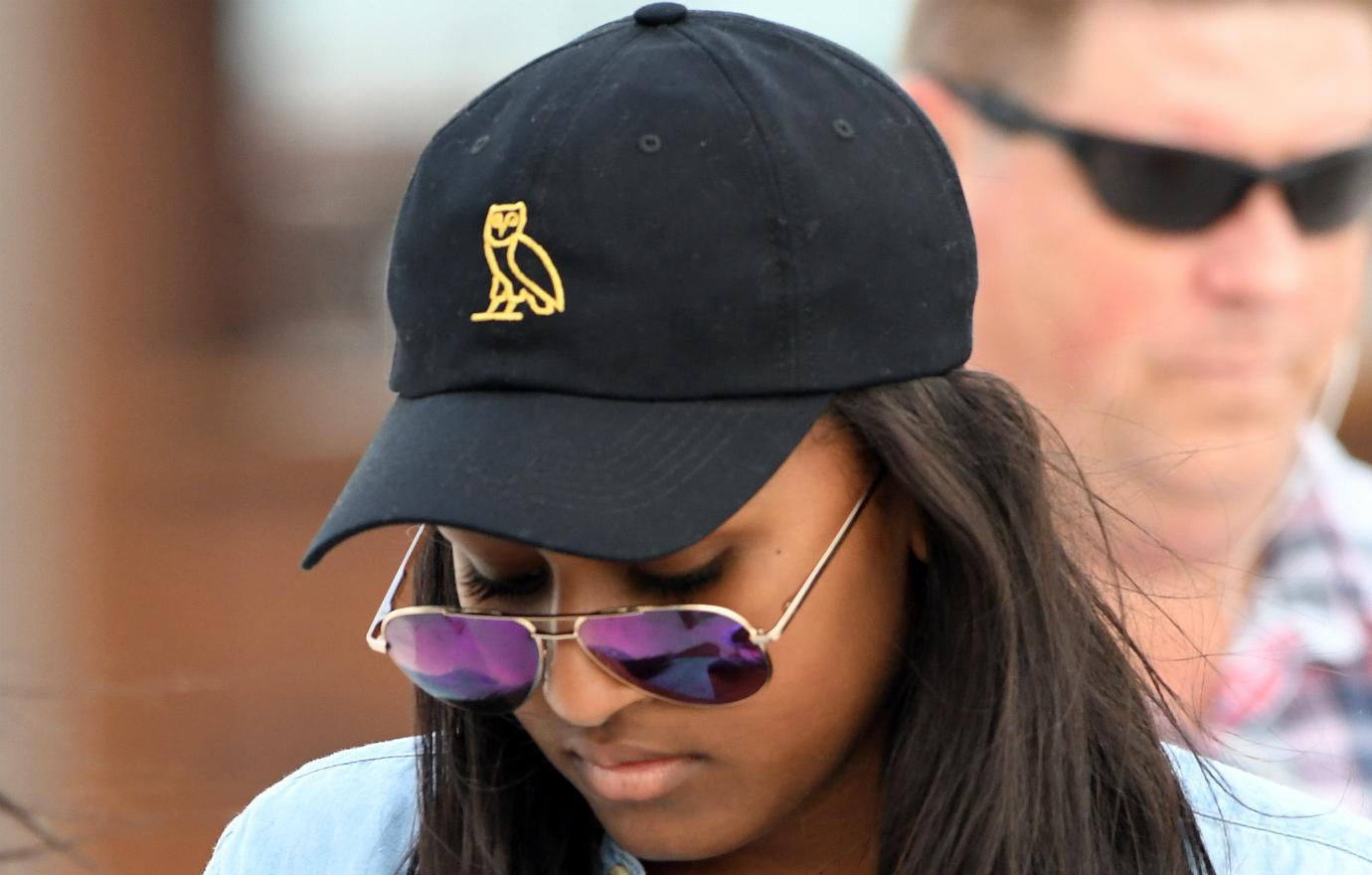 The littlest Obama was seen wearing a red, white and blue bikini with a hat adorned with the logo of one of her favorite musical artists, none other than Drake. The rapper/singer even saw an image of her sporting the cap and tweeted at her, calling her a "Style popper."
During their vacay, Sasha and her pals danced away the day and chowed down on some of Miami's most delicious treats.
Article continues below advertisement
Who else palled around with Sasha?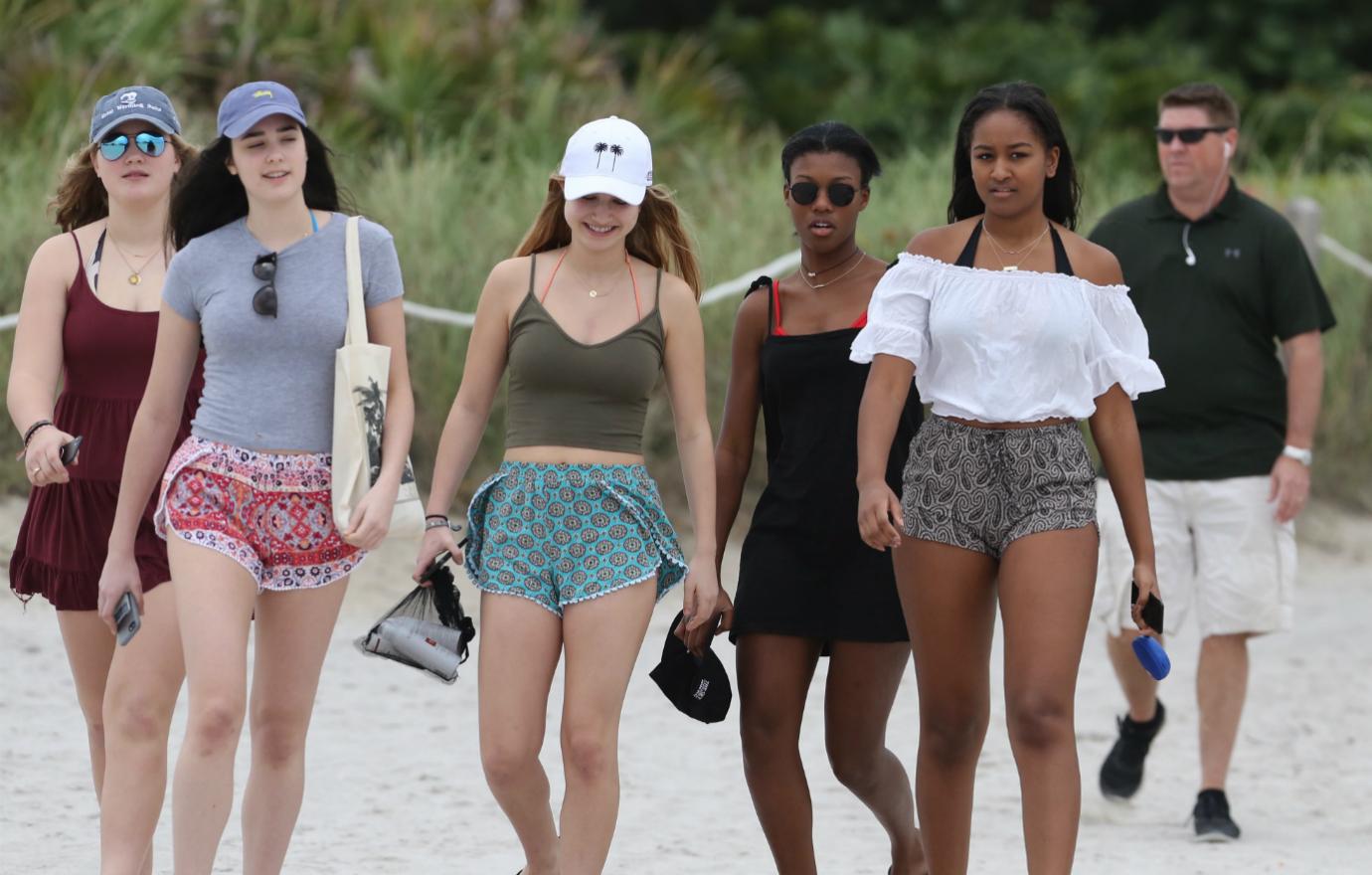 Joining Sasha at her sweet 16 party was the child of a reality star, The Real Housewives of the Potomac standout Charrisse Jackson Jordan's not-so-little-anymore girl, Skylar. The two became friends through hanging out in the "small world" that is the D.C. young celeb culture.
Charrisse once spoke to Bravo about the friendship and described what sounds like two teens being teens. "Skylar and Sasha are friends. They go to lunch. Secret Service is out there standing outside while Skylar and Sasha's having lunch."
Article continues below advertisement
What is her relationship like with her parents?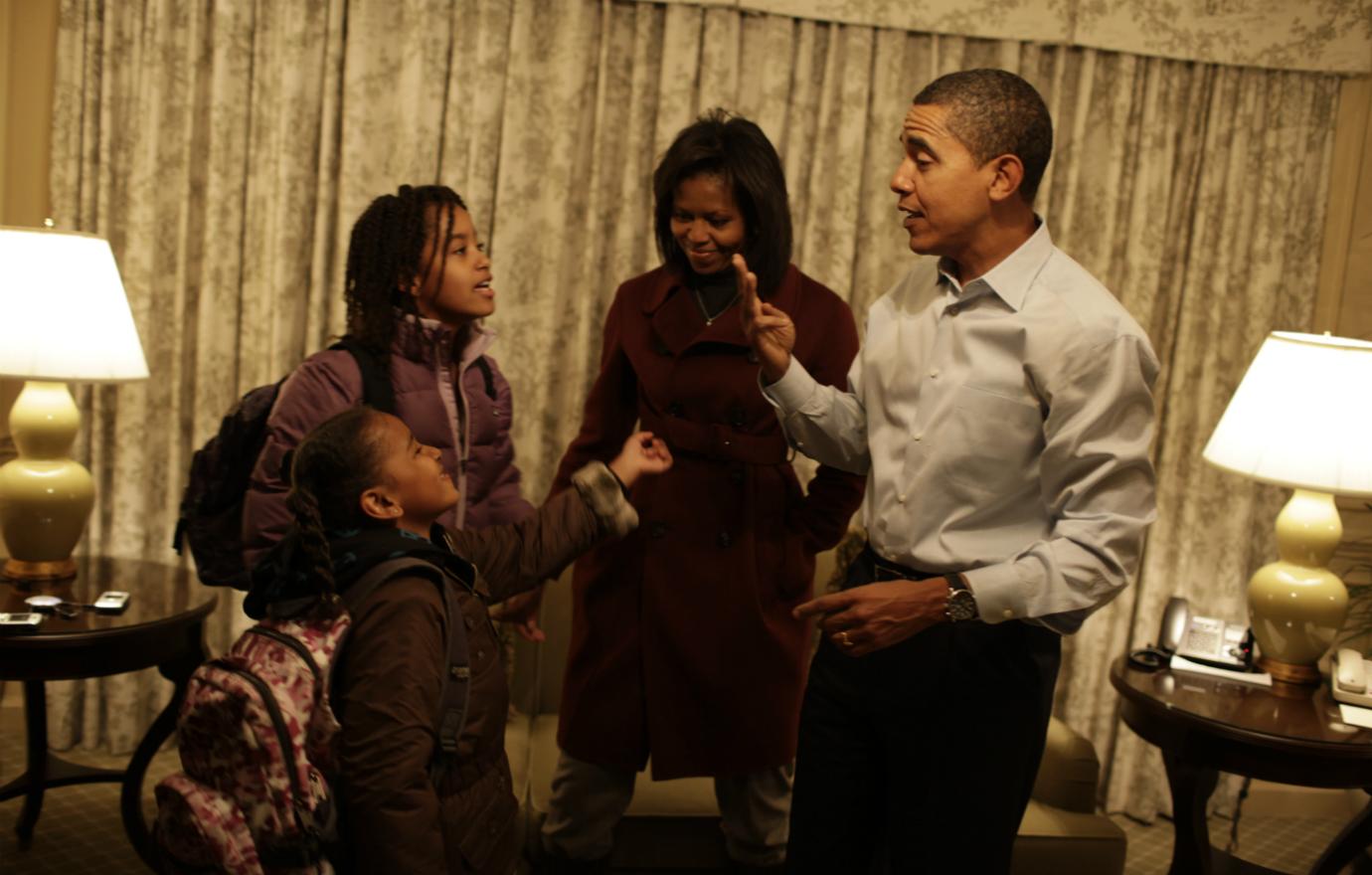 Barack and Michelle, despite their demanding schedule, made parenting a priority right up there with presidenting. When they arrived in the White House, Michelle even was reported to have said, "What on Earth am I doing to these babies?" But, over the eight years they lived at 1600 Pennsylvania Avenue they both had dinner with the girls every night that Barack was home and made it a point to be present at every parent-teacher conference.
Sasha was at the most impressionable of ages and as one can see by her post-White House life, she has clearly benefited from that type of parental influence while living in the blinding spotlight.
Article continues below advertisement
Is it true that Sasha had no weekday screen time during her tenure in the White House?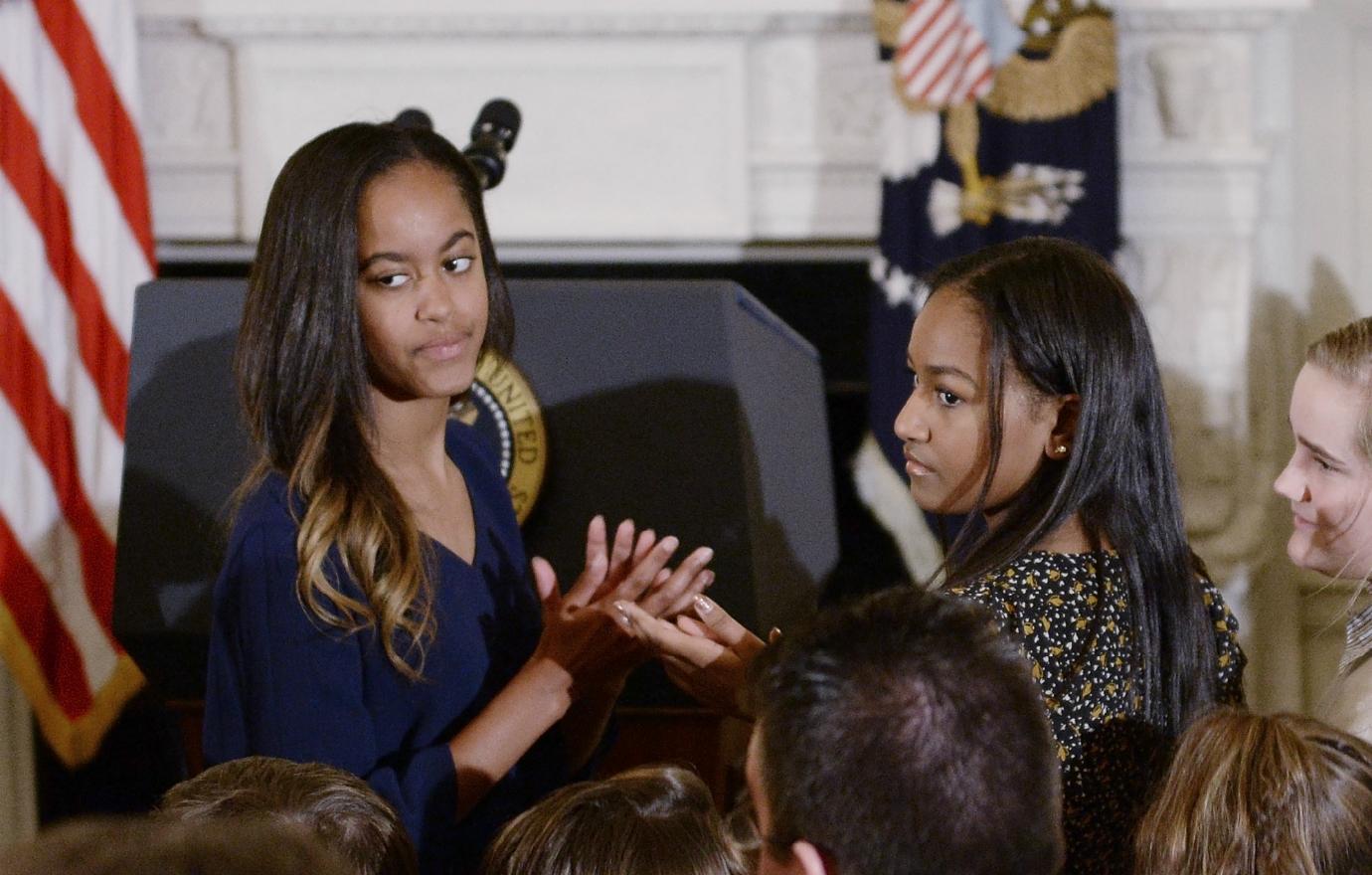 You bet it is. Studies are serious business in the Obama family. Michelle and Barack are a firm hands-on set of parents and one of the elements of that is being there for their children in every manner. Barack has repeatedly waxed poetic about reading the Harry Potter books to his kids. It is that type of thing (and studying, obviously) that filled those weekdays with activities that did not include screen time.
Article continues below advertisement
Did Sasha ever have a summer job?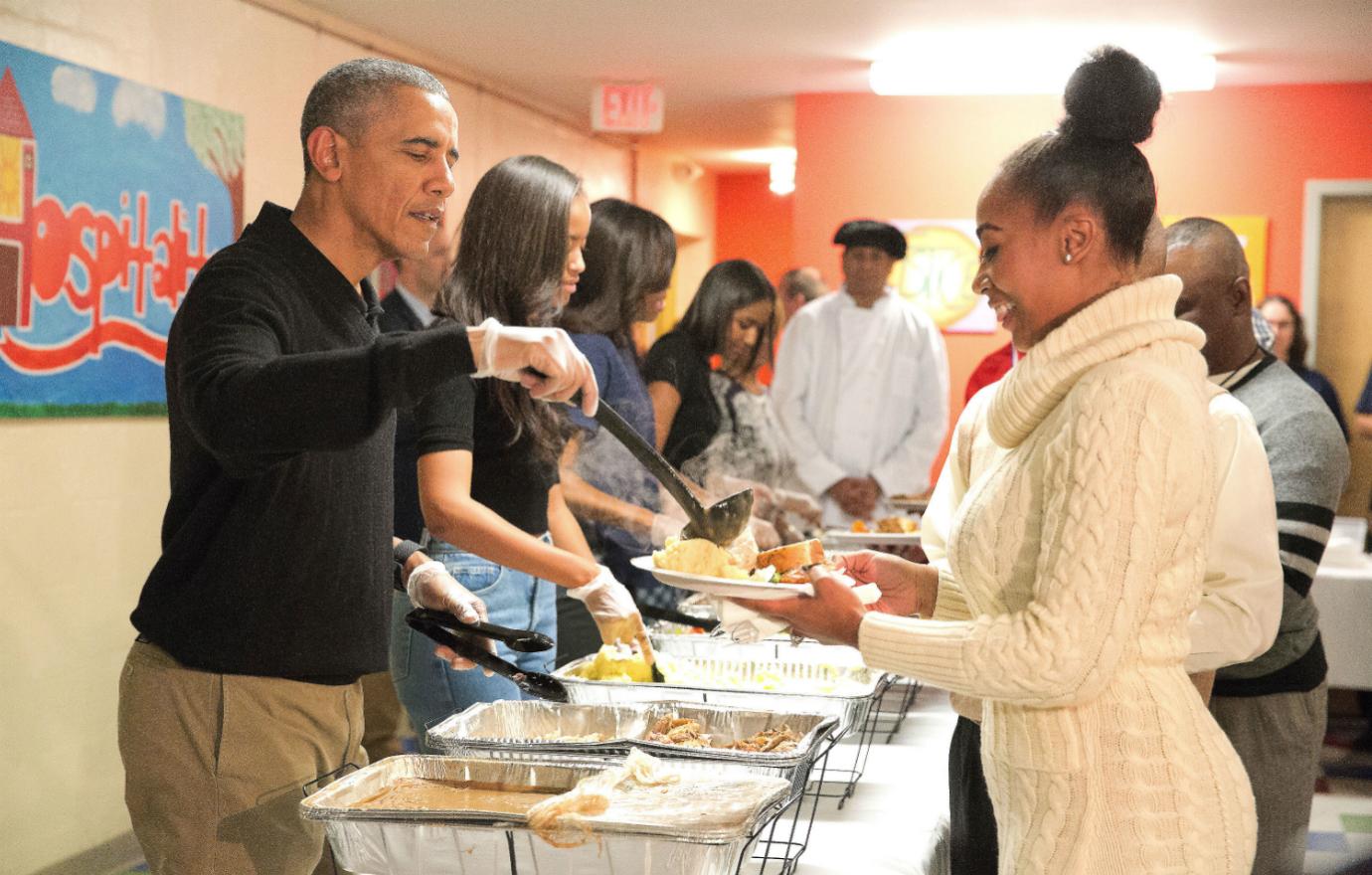 Knowing how grounded the Obamas are with their children, it should surprise no one that once school broke for summer in 2016, Sasha scored a part-time job at a famous fish restaurant on Martha's Vineyard. If you were lucky enough to frequent that establishment during that time, you would have been rung up by a cashier who looked remarkably like our First Daughter, although she was not alone. There were several Secret Service agents around her at any given time. She was probably pretty good at the position, given all the work she has done with her father serving food in homeless shelters across DC.
Article continues below advertisement
Who is Sasha's celebrity crush?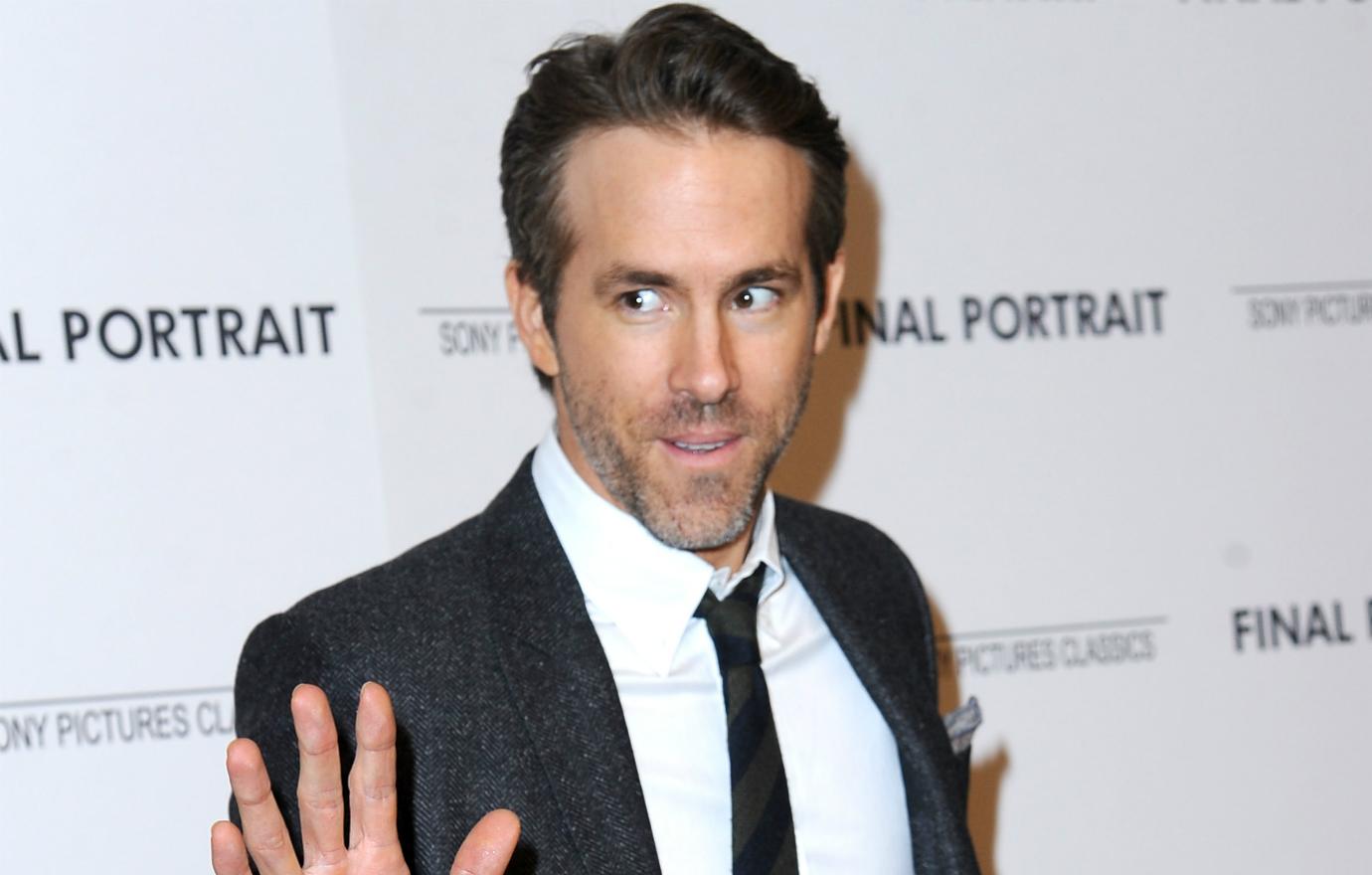 There are probably quite a few. But, one stands out. Ever the older sister thing to do, when Deadpool star Ryan Reynolds came to the White House for a state dinner in 2016, Malia and Sasha met the Canadian movie star, and Malia informed him that her little sister was especially excited to meet him.
Think she got embarrassed? Oh, big siblings… can't live with them, well—got to love them! Clearly, Malia was pleased for her sister, giving her a double thumbs up while Sasha spoke with Ryan.
Article continues below advertisement
What music gets her foot tapping?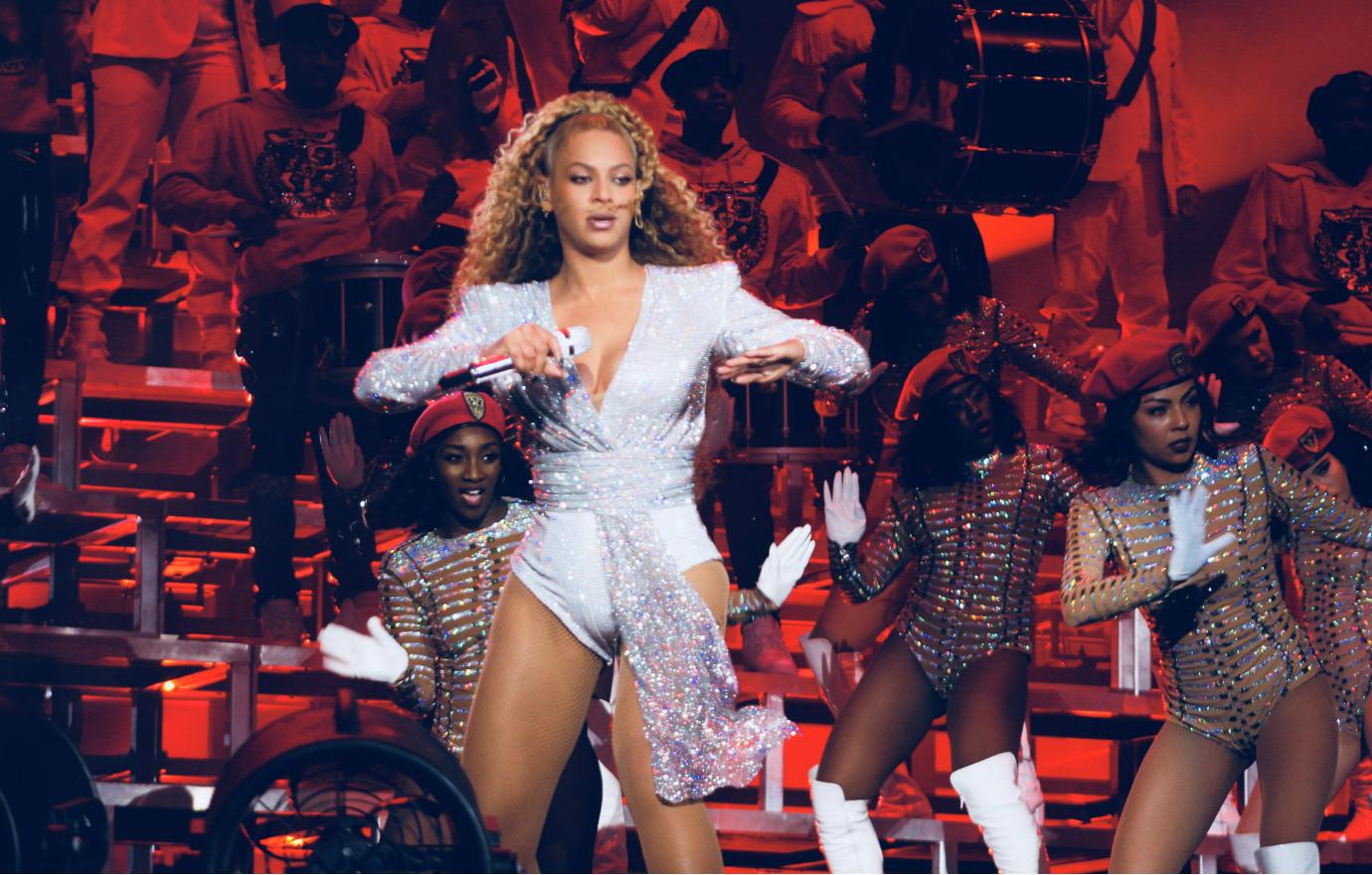 Growing up in the White House, Sasha was exposed to live performances by some of the world's greatest, including Stevie Wonder, Aretha Franklin, Queen Latifah and Prince. Hardly a surprise, her tastes run a little younger. For example, Sasha was seen at the Jay-Z festival Made in America in 2016 in Philadelphia. She reportedly rocked the hardest to Rihanna's set. For her fifteenth birthday, Sasha was joined by her mother and sister for a girls' trip to Baltimore to see a concert by one of the family's favorites, Beyoncé.
Article continues below advertisement
Speaking of music, did she really dance with Prince right before he died?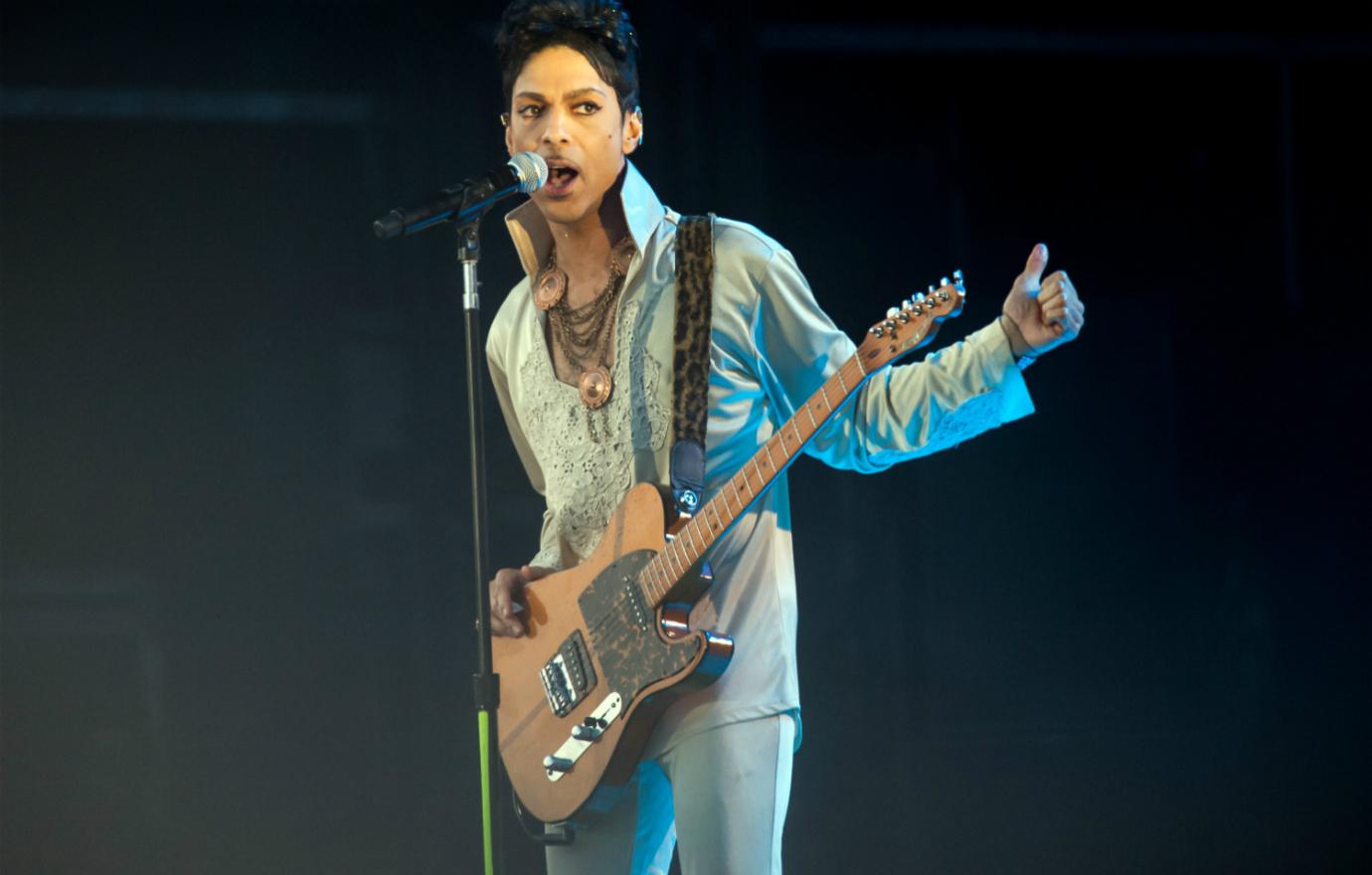 Yes! Another musical highlight for the music fan was dancing on stage with Prince. President Obama recounted the moment he had the pleasure to join in on when he visited David Letterman for his new Netflix show.
"This was probably three or four months before he died. Prince asked Sasha to come up and dance. She's an excellent dancer. Then Sasha pulls me up, which surprises me because she always mocks my dancing. I have dad moves."
Article continues below advertisement
What was her favorite family vacation?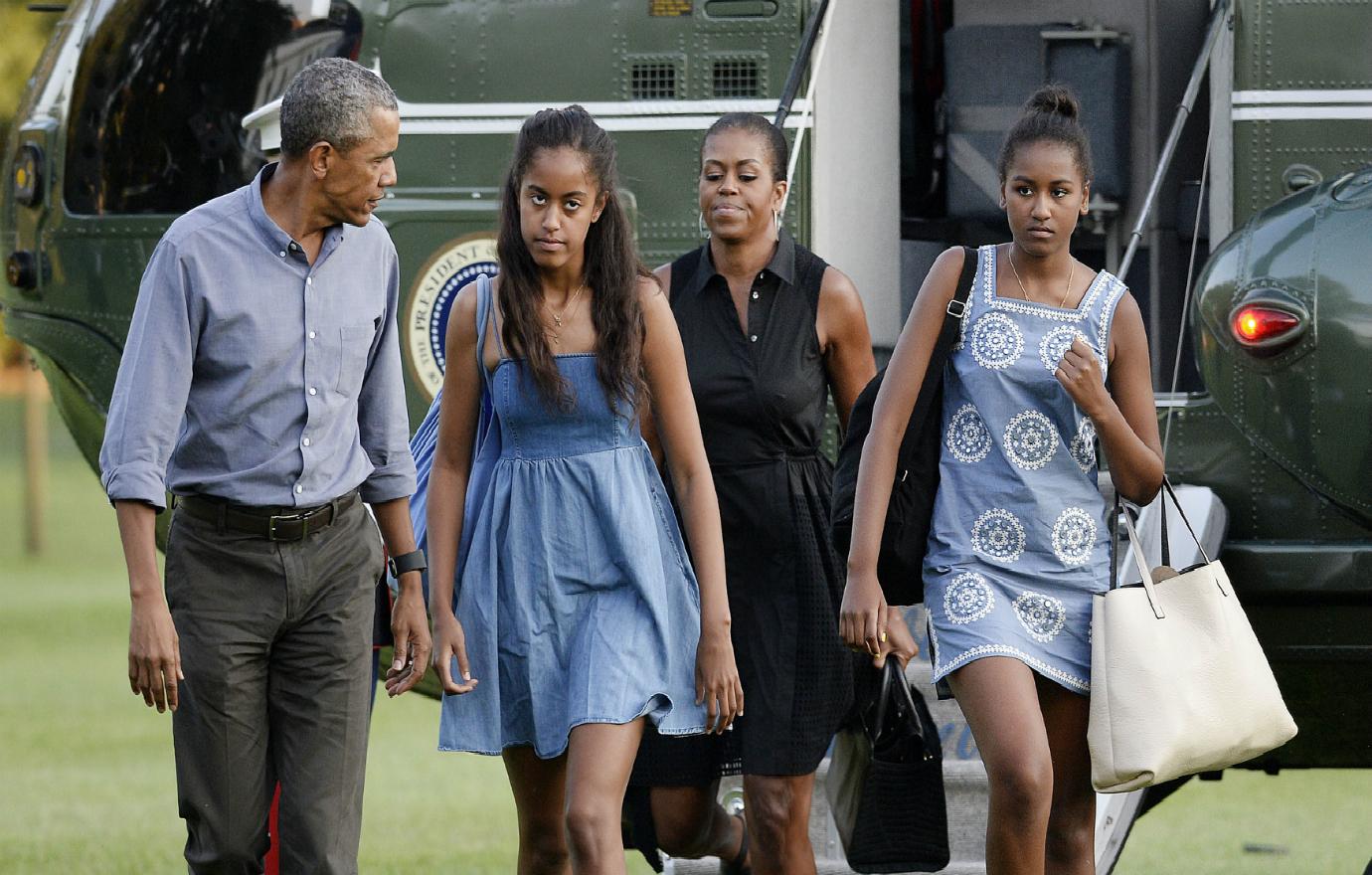 As ingrained in the fabric of America as apple pie and baseball, a rite of passage for any child is the summer family vacation. The Obamas took many, but it appears that the one that truly resonated with the youngest Obama was when the clan headed to Bali where they went white-water rafting on the famed Ayung River.
We can see why that trip meant so much to Sasha—her father must have been like a tour guide to his kids. Barack spent several years there when he moved to the South Pacific country at the age of six.
Article continues below advertisement
What was one of her best trips as First Daughter?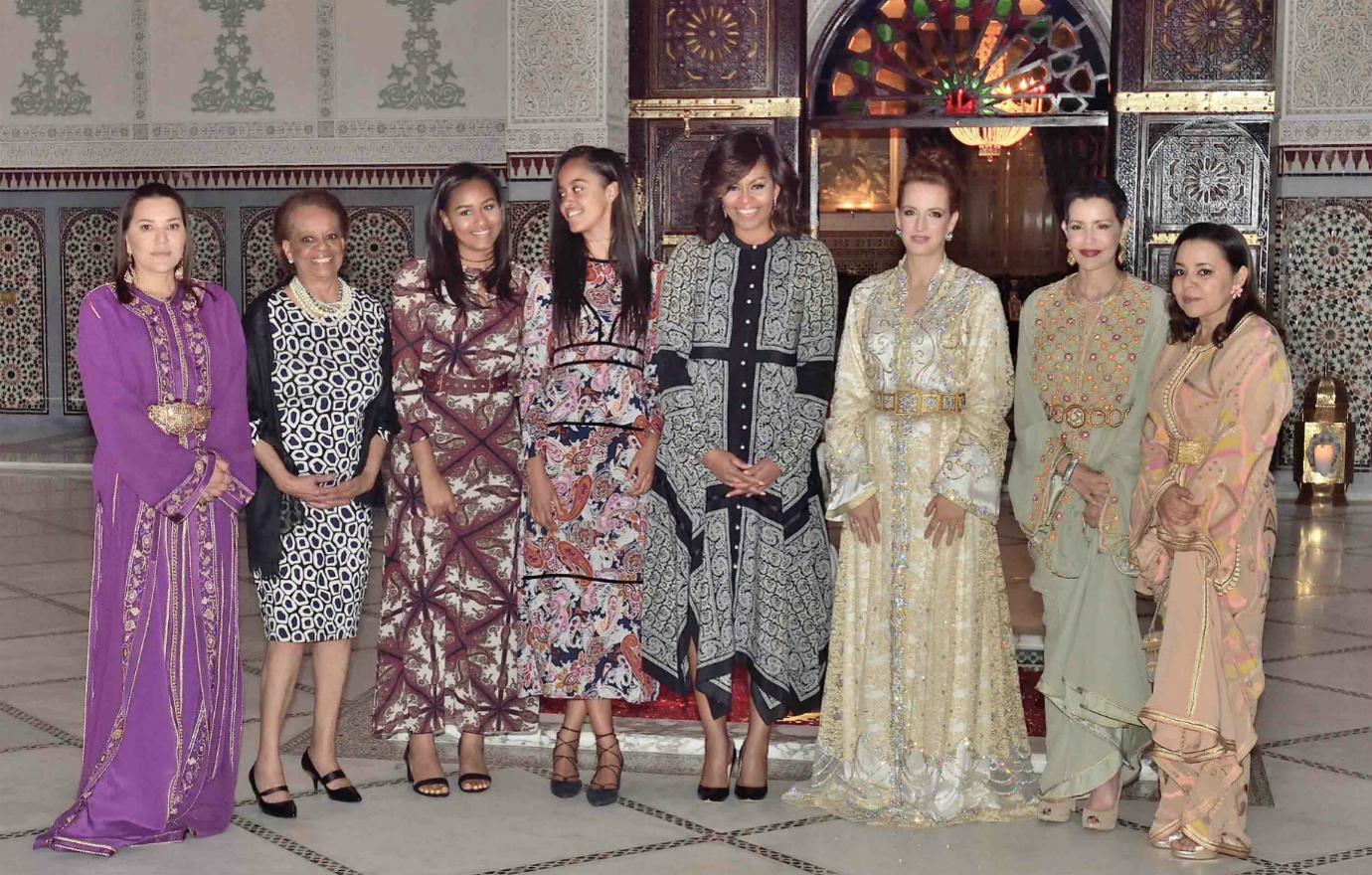 Although not a vacation, Sasha had to utterly enjoy the girls-only trip to Morocco with her mother, First Lady Michelle Obama, and her sister, Malia. The outfits alone would make one's eyes pop with joy! Also on the trip, Meryl Streep and Freida Pinto.
Article continues below advertisement
Where was Sasha during her father's farewell presidential address?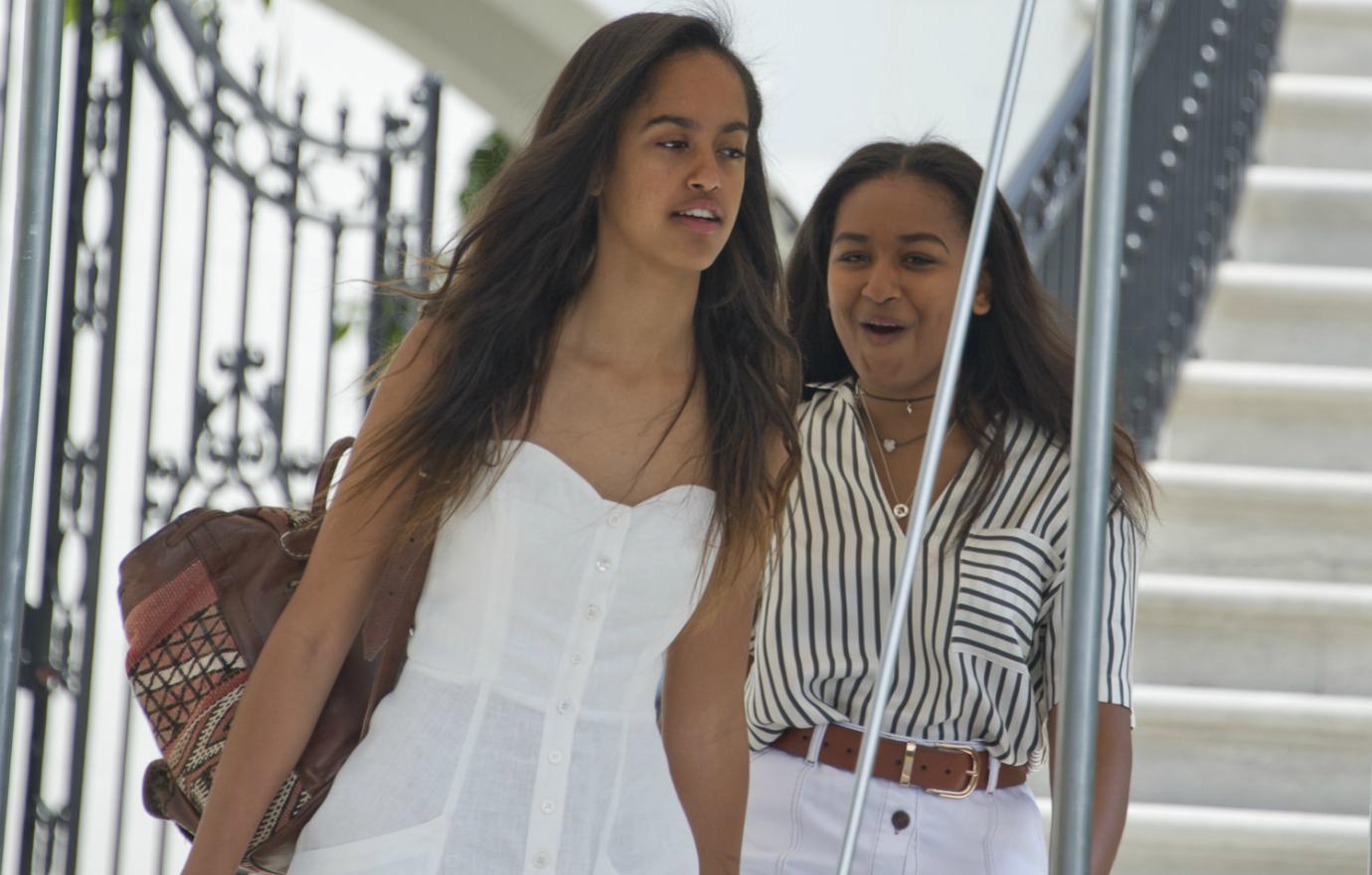 One notable Obama that was absent from President Obama's farewell address in the waning days of his administration was Sasha. Sure, the Obamas have kept both Sasha and Malia Obama in a private world throughout their days in the White House. But, when it came to historic events during his tenure, the entire Fab Four was in full attendance.
When Sasha was not there for her papa's goodbye to the world as prez, the press worried that something was up. Not to worry, Sasha is serious about her studies and she could not make the event due to the fact that she had a big test the next day to study for—after all, education comes first.
Michelle, appearing on Jimmy Fallon's show, would later explain the absence. "You know the Obamas, girl. Sorry. Better take your test. You can say goodbye later." That's another thing we've learned about the former First Family over the years is that education is everything.
Article continues below advertisement
Did Sasha have a Sweet 16 party?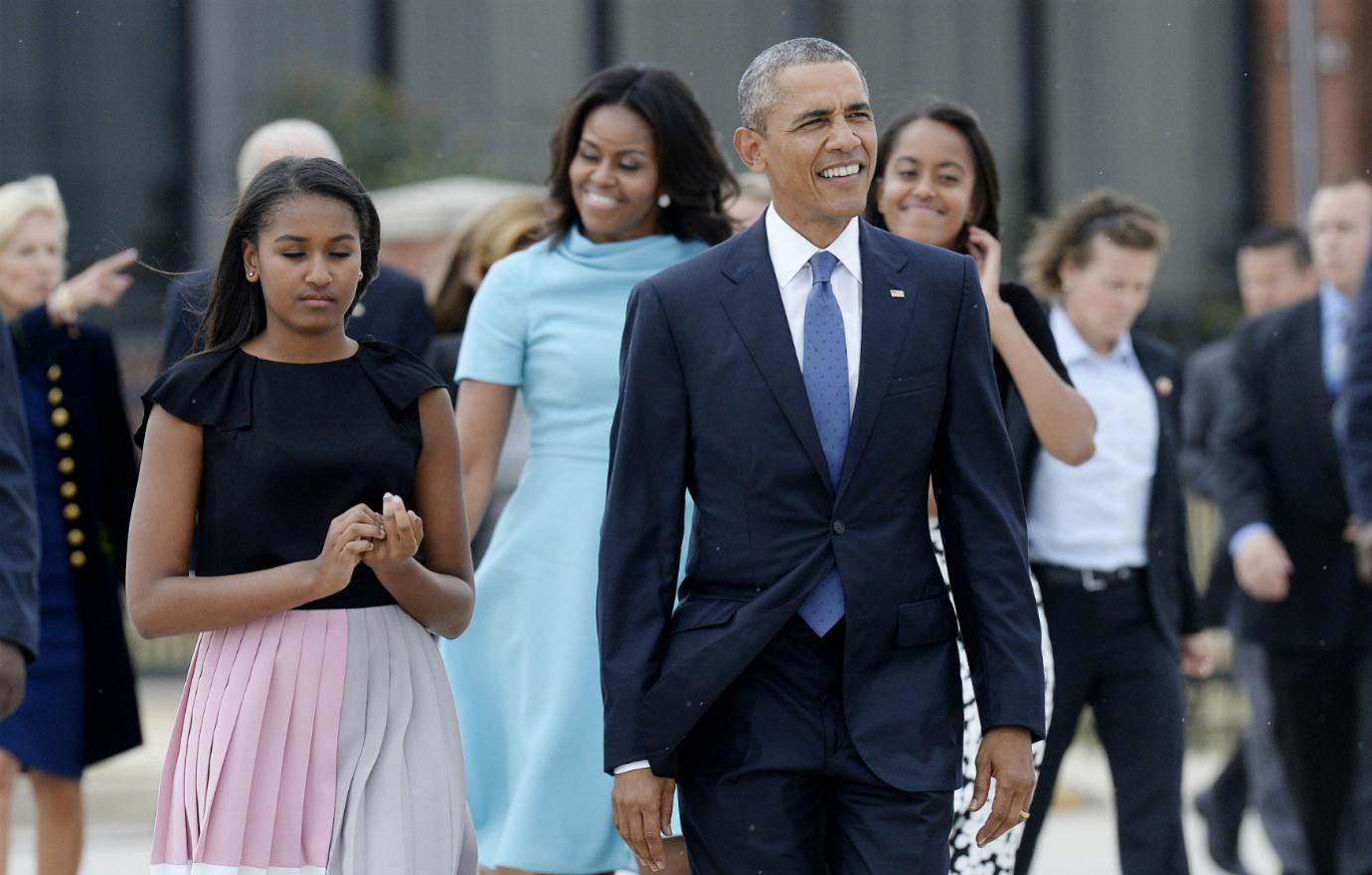 Sasha turned 16 and everyone she knew and more descended on D.C. to celebrate. Her father was no longer president and the Sidwell Friends School student was ready to have a party to mark the big birthday now that the White House was in the rear-view mirror. From the sounds of it, she had the night of her life.
Article continues below advertisement
Does Sasha follow celeb news?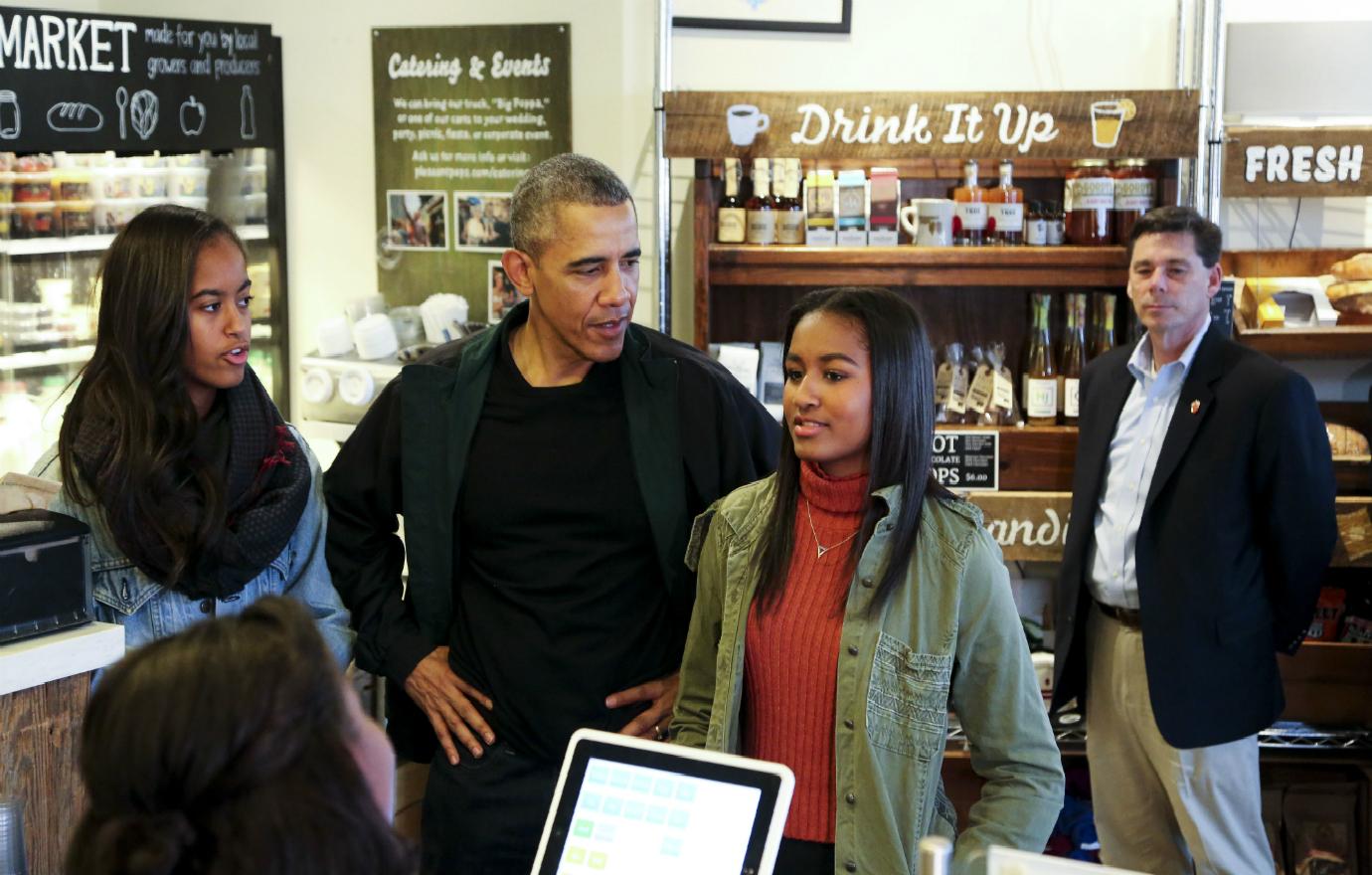 When Michelle Obama sat down with E! reporter Terrence Jenkins, she admitted that Sasha enjoys watching E! and keeping up with the goings-on of celebrity news! She spoke to the reporter in the larger context of letting the network know that young kids enjoy the network and that is something they should always be aware of.
Article continues below advertisement
What did Sasha think of her digs after leaving the White House?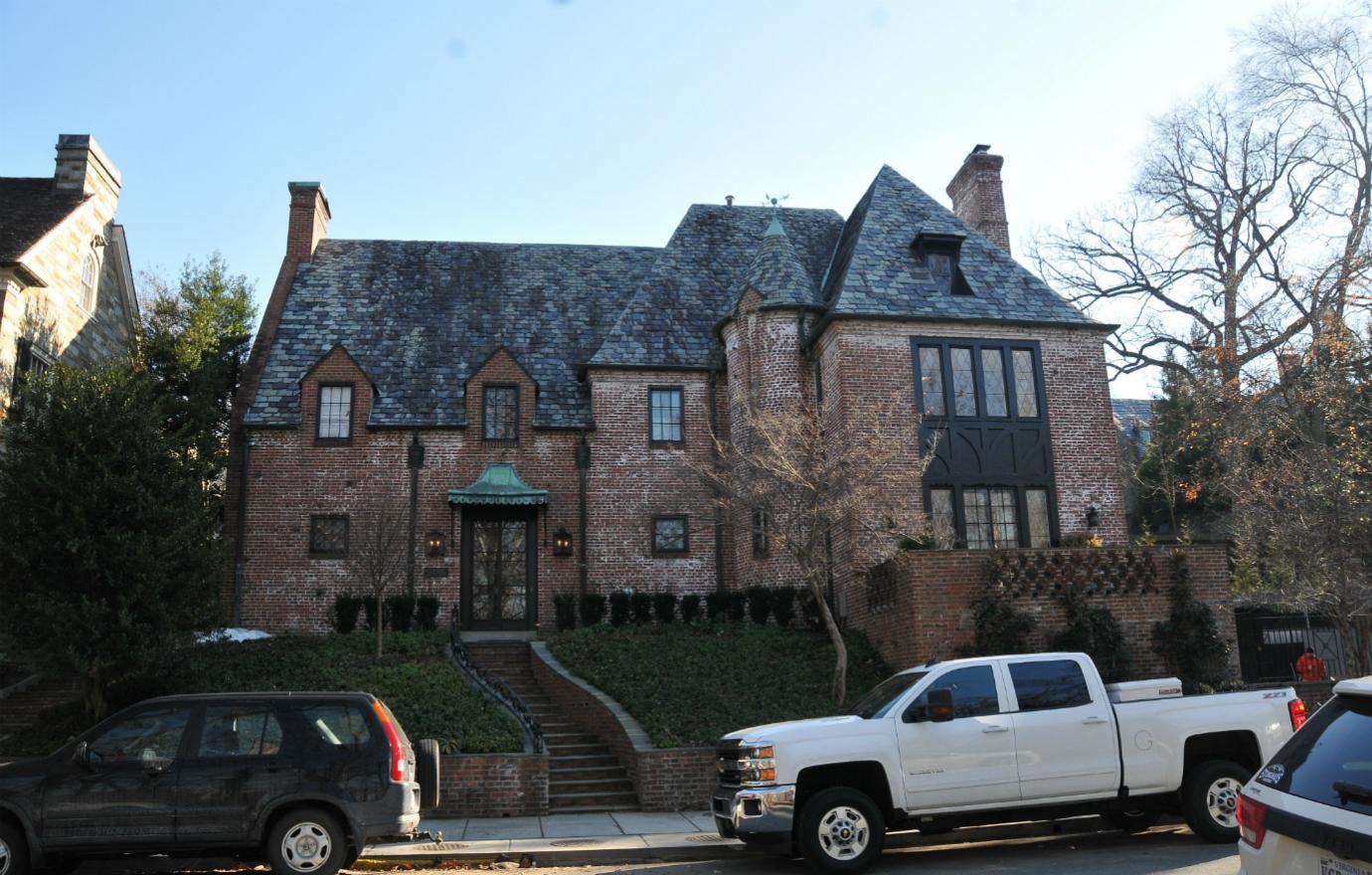 What's not to like? Michelle, appearing on The Ellen DeGeneres Show, told the world that they felt like Sasha had been through so much change in her life, between leaving the only home she knew in Chicago to move into the White House and then just as she was cruising through high school, she had to move again. What's a pair of parents to do?
Well, give Sasha the biggest room in the new Obama crib. In fact, when it came time for Barack to choose an office, he was left with not much of a choice at all—the smallest room in the house! If there's one thing we've learned about the former First Family, the girls rule the roost!
Article continues below advertisement
Has there been any kind of teenage rebellion?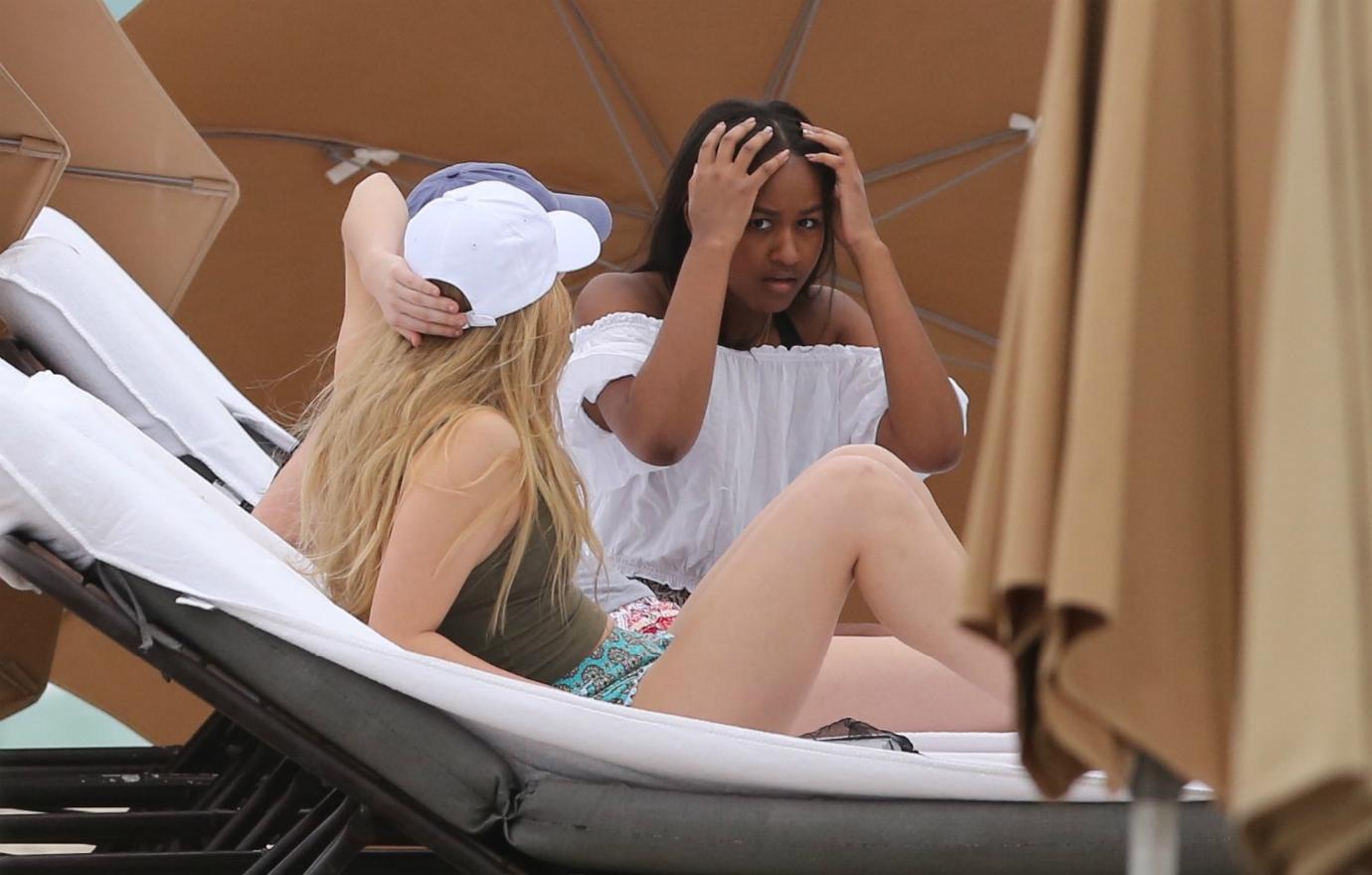 Sasha, as do many kids her age, is striking out on her own and trying new things to help define firmly who she is as a budding adult. One of these elements includes dying her hair… blue! Specifically, it was ombré-blue. She was seen on April 18 at the Washington, D.C. Broccoli Fest. Who hasn't dyed their hair at a young (or even old!) age?
Article continues below advertisement
Now that Sasha is out of the White House, has she made any famous friends?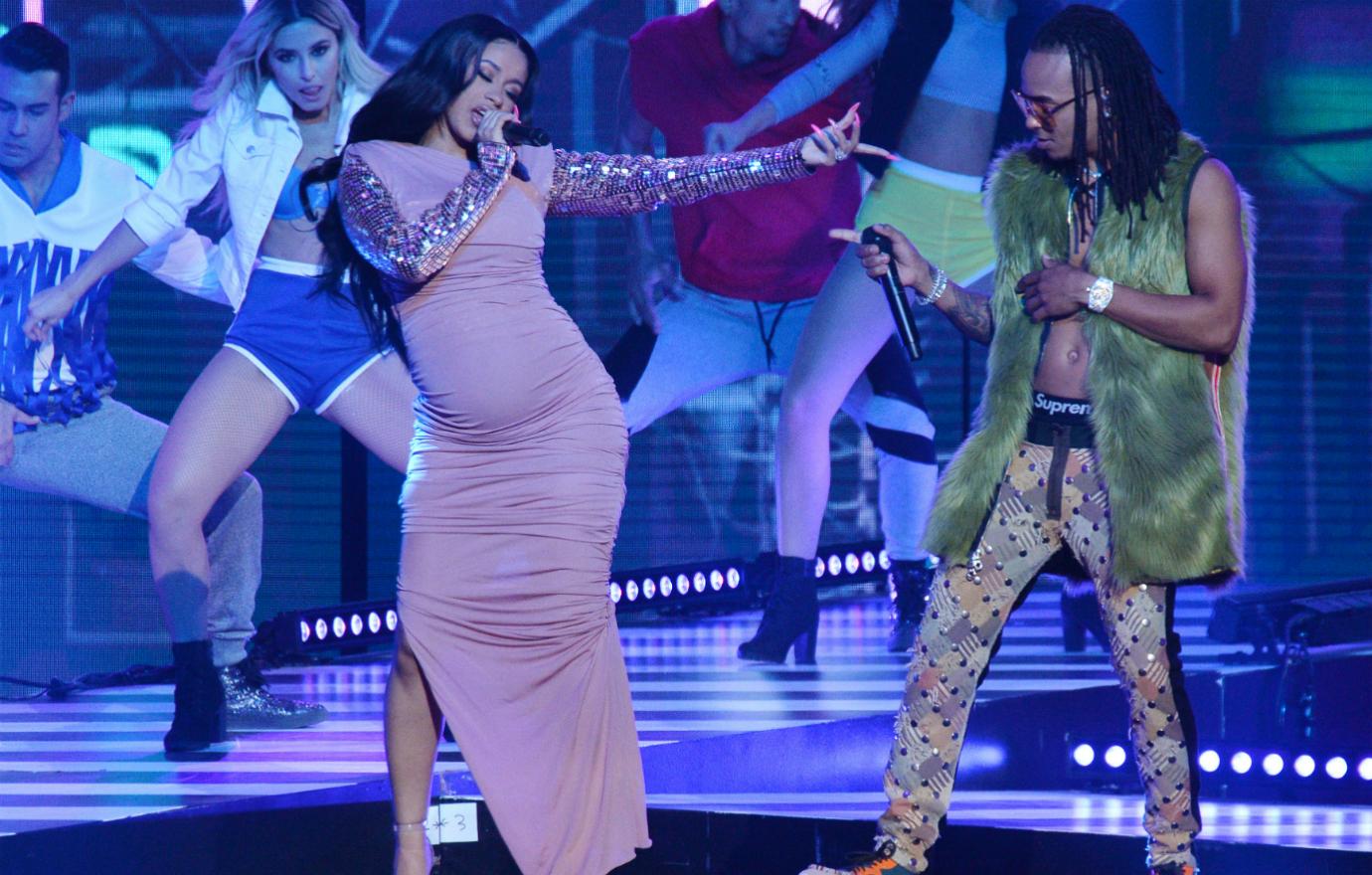 At the aforementioned Broccoli Fest, Sasha was not only showing off a new hair color, she was making some new famous friends. She headed backstage and hung out with pop music's super couple, Cardi B and her fiancé, Offset.
Article continues below advertisement
Is Sasha on social media?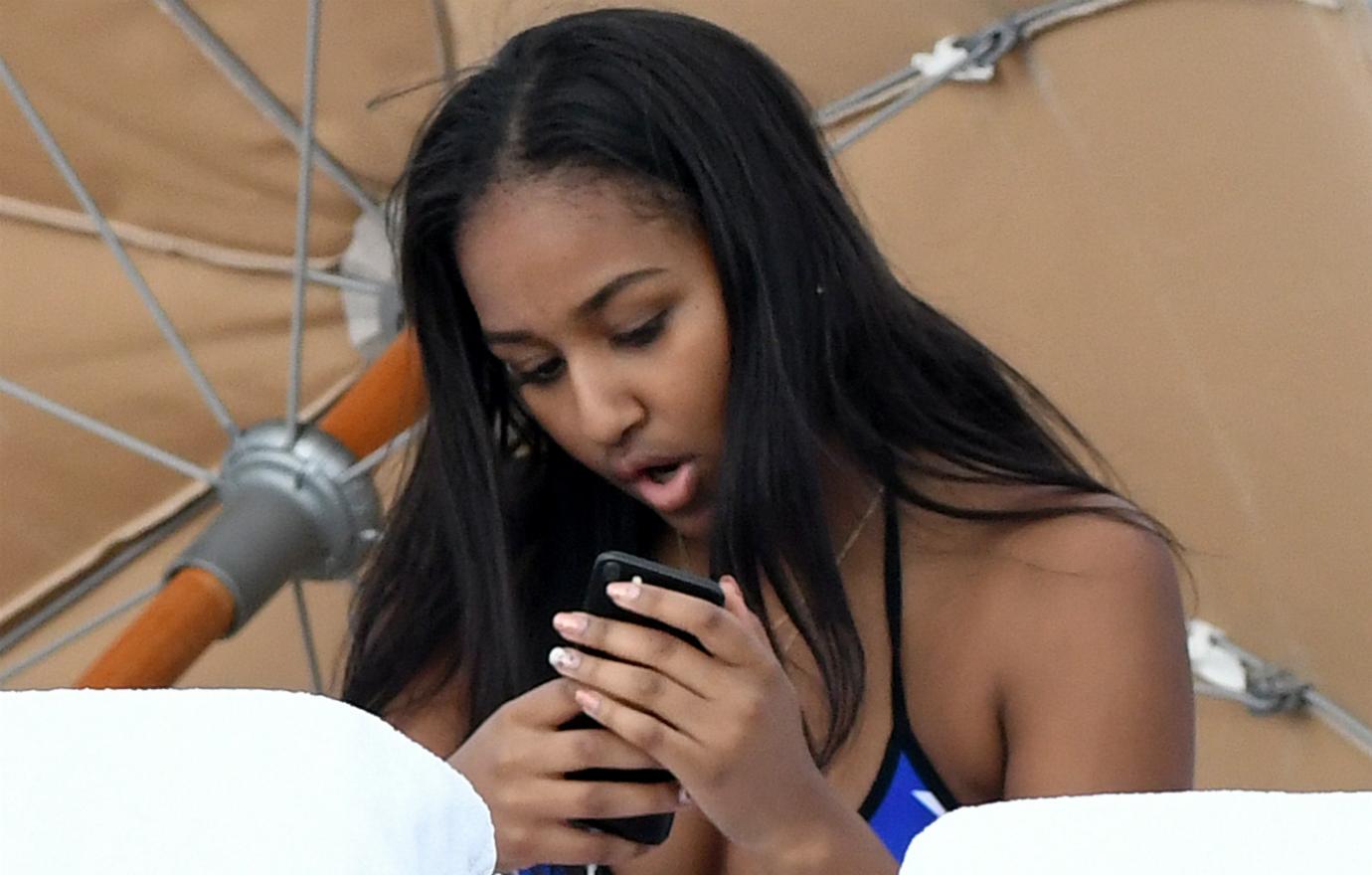 There is a theory out there that Sasha indeed is a huge fan of Twitter in particular. She reportedly has an account with the social media site, but what her Twitter address is or what she tweets is still an enormous mystery. How we know that this exists is when President Obama was on the campaign trail with Hillary Clinton and was speaking about her opponent Donald Trump's frequent use of Twitter, he let it slip that his youngest daughter had an account.
"Everybody can tweet, but nobody actually knows what it takes to do the job until you've sat behind the desk," Obama said of being president. "I mean, Sasha tweets, but she doesn't think that she thereby should be sitting behind the desk!" Since that moment, many have searched to figure out under what alias Sasha is tweeting. We. Still. Don't. Know!
Article continues below advertisement
What are Sasha's hopes and dreams?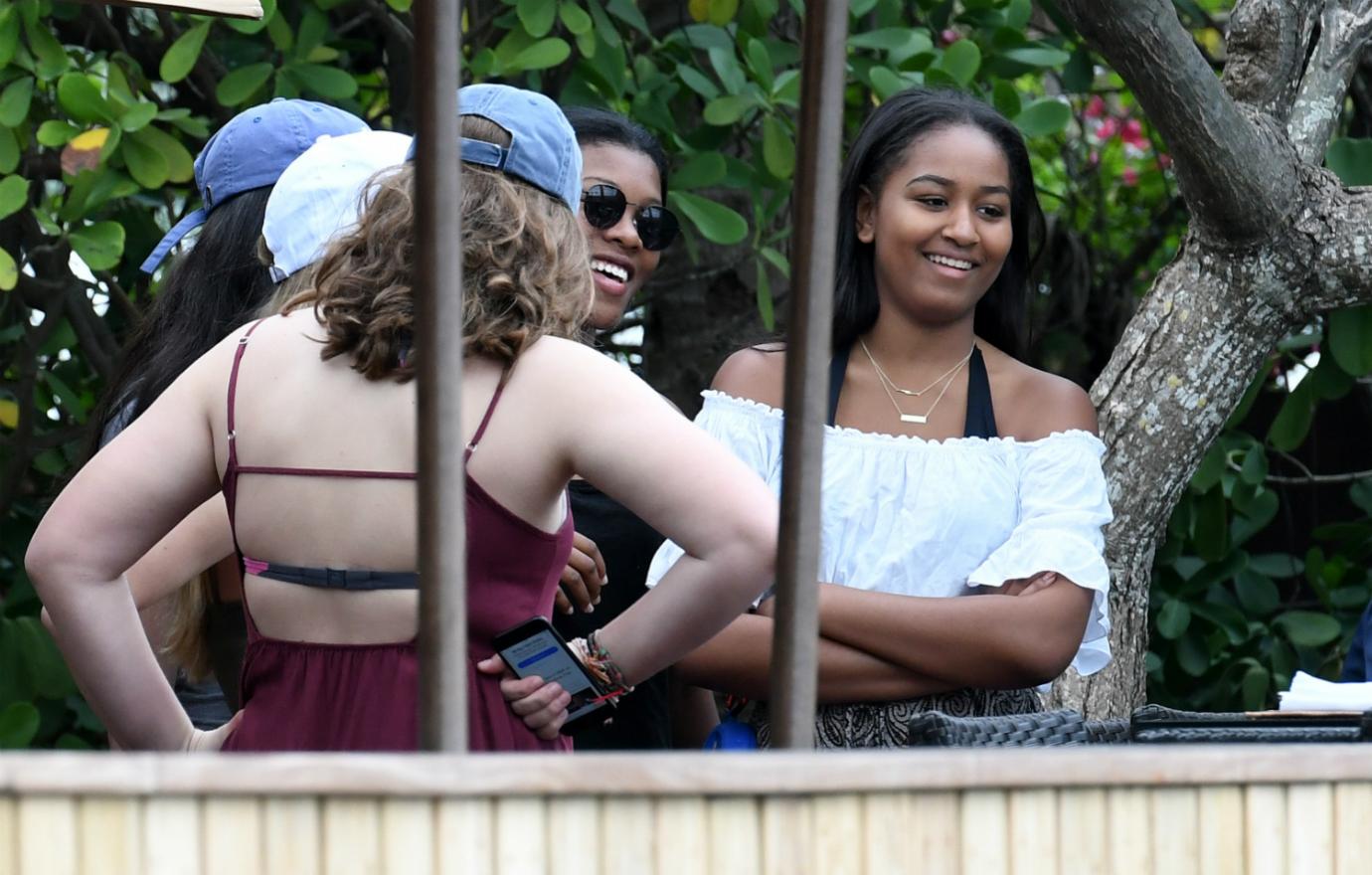 Right now, as someone who just completed her sophomore year, Sasha has a varied list of things she would like to do, and like most kids her age wouldn't dream of narrowing it down yet.
Whatever her future possesses, when Barack left the White House, he left her (and older sister Malia) with three things that are important when one is an adult heading into the world. "1. Being responsible is an enormous privilege. 2. There are many ways to make a difference. 3. Change takes time."
Given the most recent previous First Kids who inhabited the White House, it appears that Sasha will certainly embody those three pieces of advice from good old dad. Chelsea Clinton works in an altruistic nature with her father's foundation and Laura and Jenna Bush both are passionate in bringing attention to matters that the world should be paying attention to—particularly when it concerns our youngest citizens.