PHOTOS
Sloppy Scott! 11 Of Scott Disick's Craziest Drunken Moments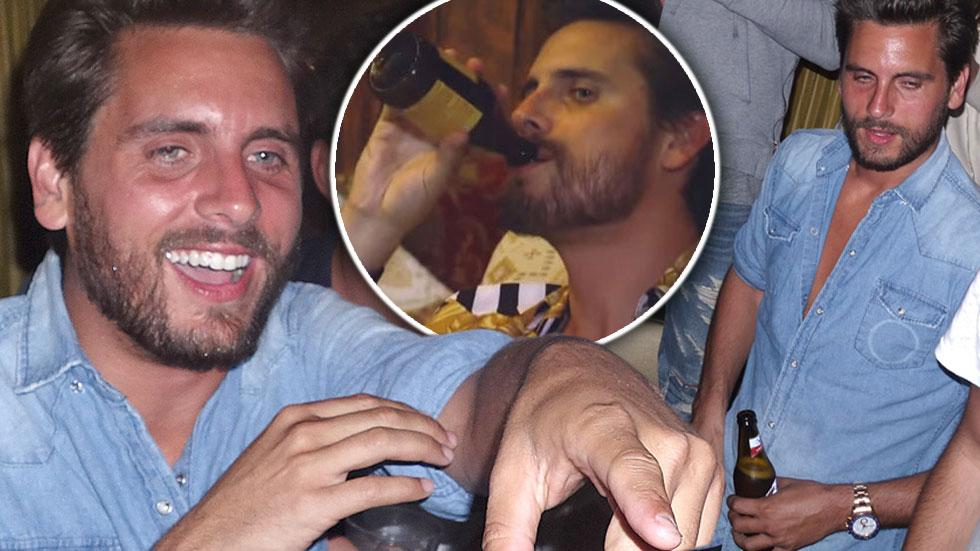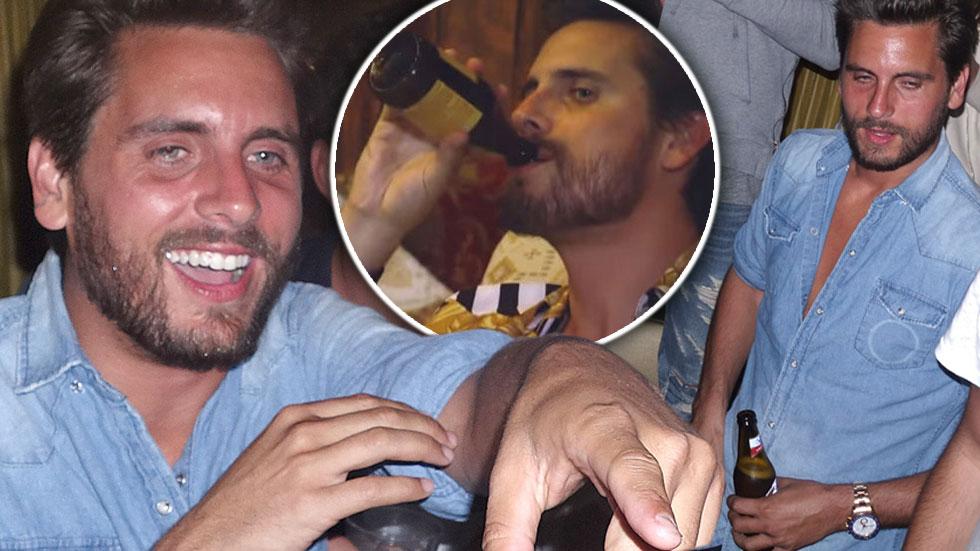 Viewers have watched Scott Disick party nights (and days!) away season after season on Keeping Up With the Kardashians. From shoving a hundred-dollar bill in a waiter's mouth to punching a mirror, check out 11 times the Lord got out of control!
Article continues below advertisement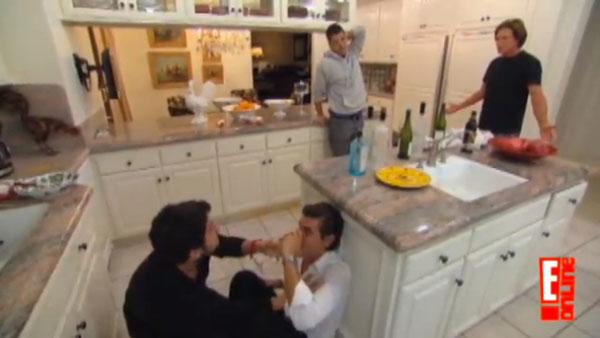 After a night of partying, Scott, Rob Kardashian and a friend returned home, where Bruce Jenner was not happy to see the trio at 3am! "This is not a party house," Bruce fired. "Kendall and Kylie are sleeping, I'm sleeping, your mom's sleeping and you're down here acting like two-year-olds!"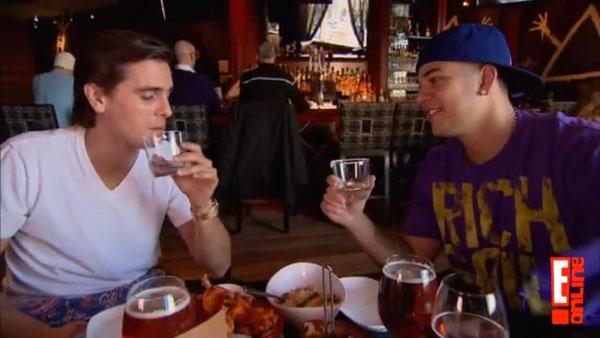 When in Vegas! Scott got the party started at only at 2pm with Rob during a family trip. The Lord downed Patron as he talked about Kris Jenner. "There's always been something about me she's never been fond of," he told Rob before asking, "How many drinks do you think we could get in us before dinner?"
Article continues below advertisement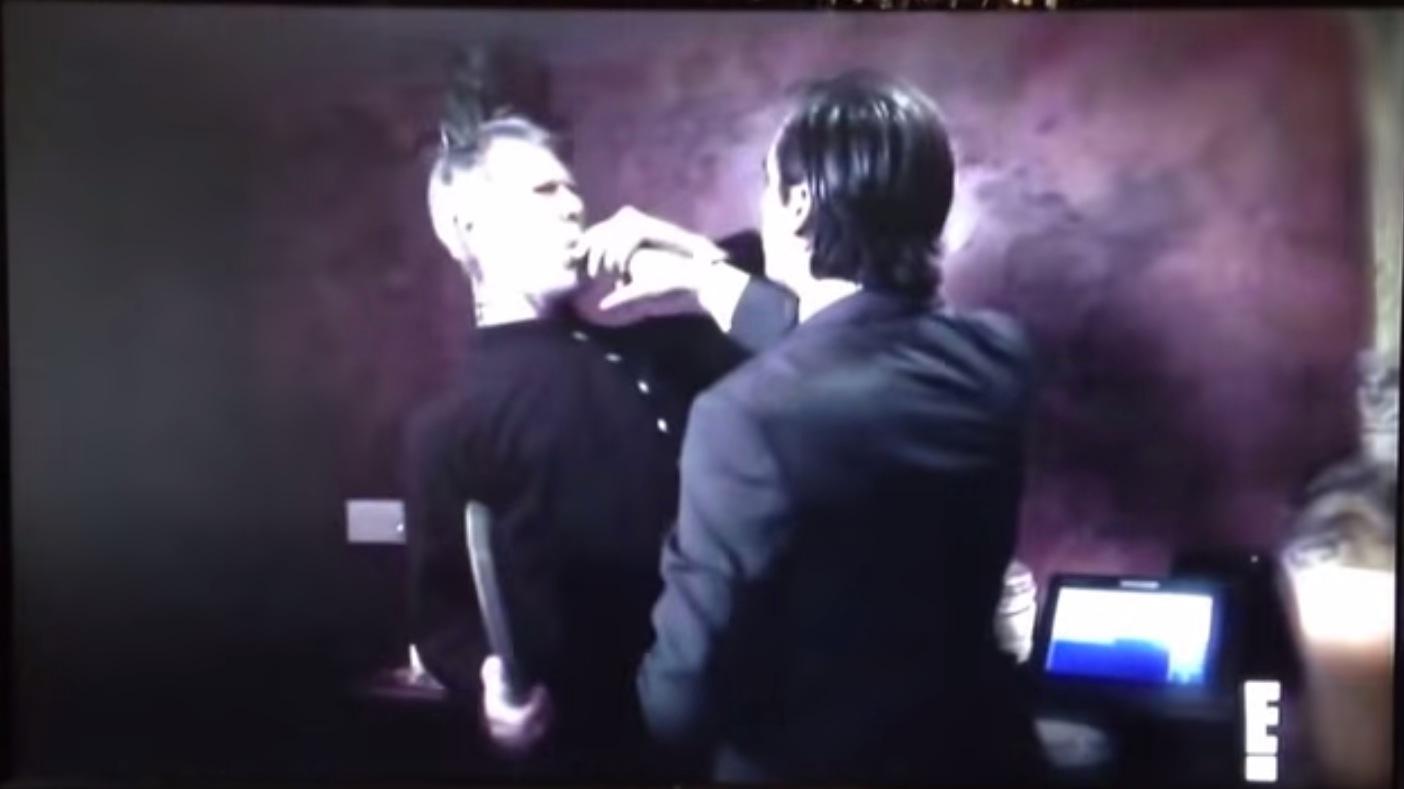 Scott stooped to his lowest level yet when he shoved a hundred-dollar bill in a waiter's mouth so that he would deliver cocktails faster. "Alcohol is his blood," Kourtney Kardashian said.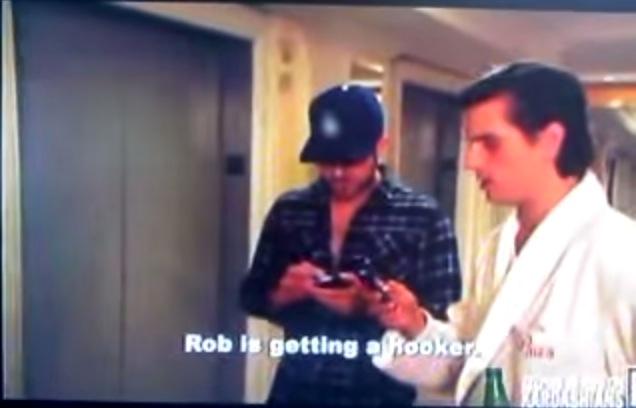 Article continues below advertisement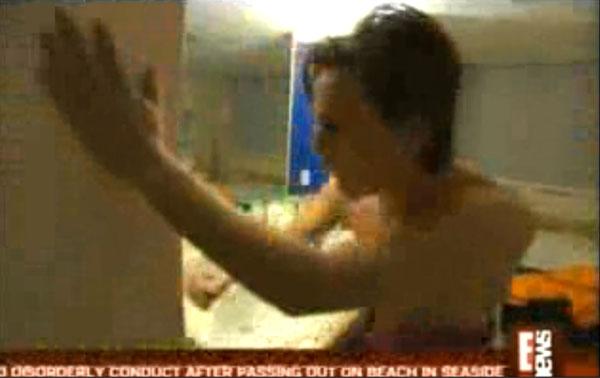 On an episode of Kourtney & Khloe Take Miami, Kim Kardashian, Kourtney and Mason returned home to the smell of weed and beer bottles everywhere. When Kourtney confronted Scott, he went "psycho" and punched a mirror. "I just don't get how someone could be that crazy," Kourtney told Kim as they were fleeing from the apartment. "The look in his eye and how he jumped out of bed and threw the covers. He grabbed by arm and I literally slapped him across the face."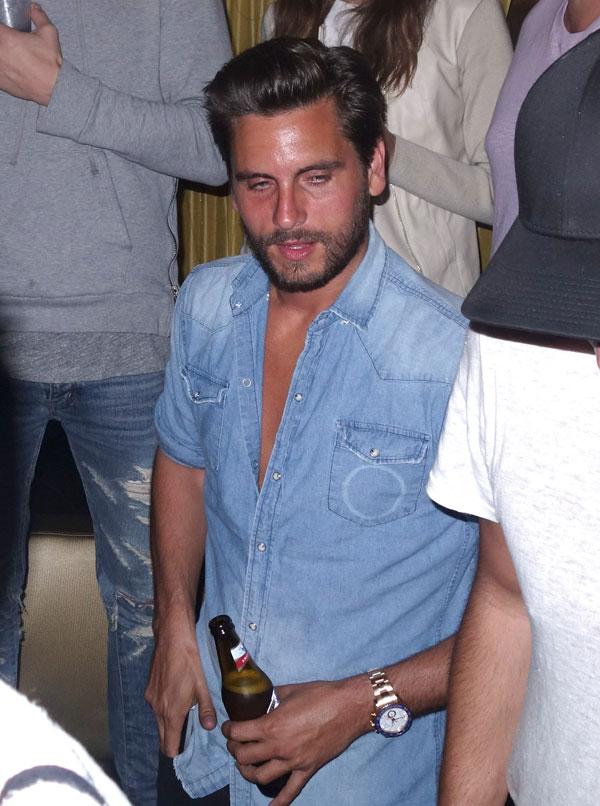 The reality star looked worse for wear during Cinco De Mayo celebrations in May 2014. A source told RadarOnline.com that Scott was "in a remote corner of the resort, drinking himself into a stupor." The source added that he looked "really drunk and angry. He was wobbly, his eyes were red and he was sweating like crazy."
Article continues below advertisement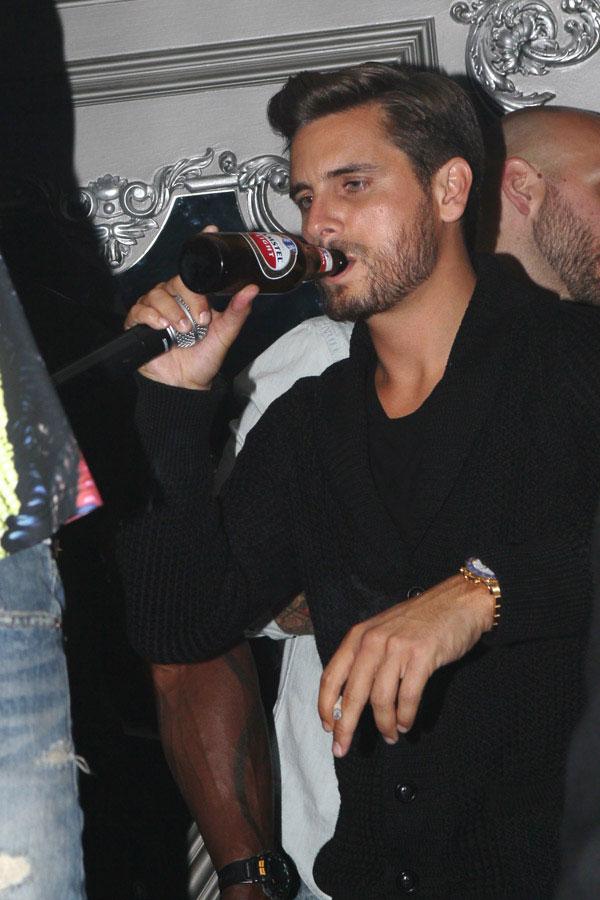 Scott hit NYC's Up & Down nightclub in June 2014, where he was spotted downing beer after beer.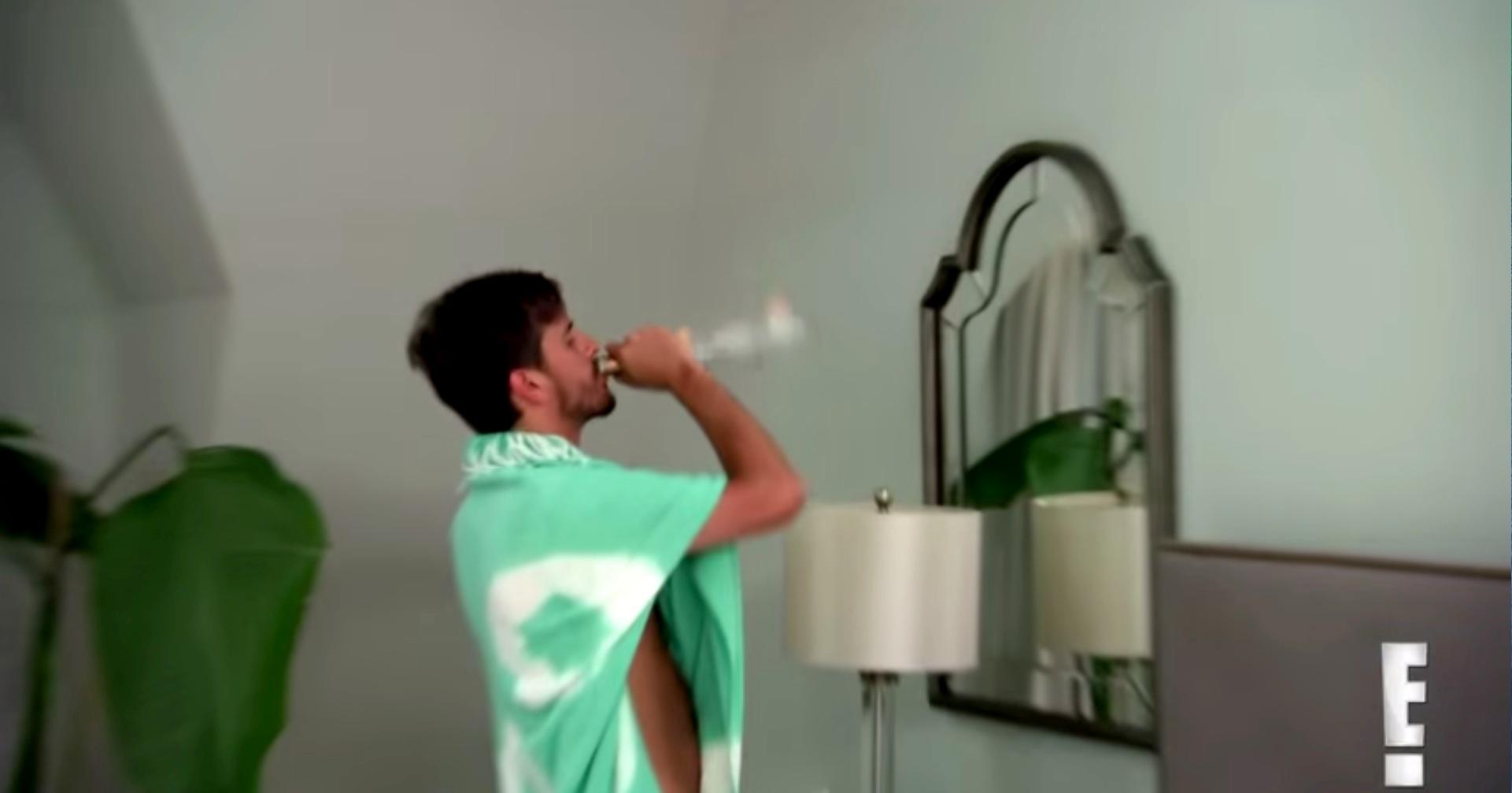 Right before Scott checked himself to rehab after a stint in the hospital for alcohol poisoning, he needed his security guard to help him walk around his home as he partied with friends. "I just need one drink," he slurred.
Article continues below advertisement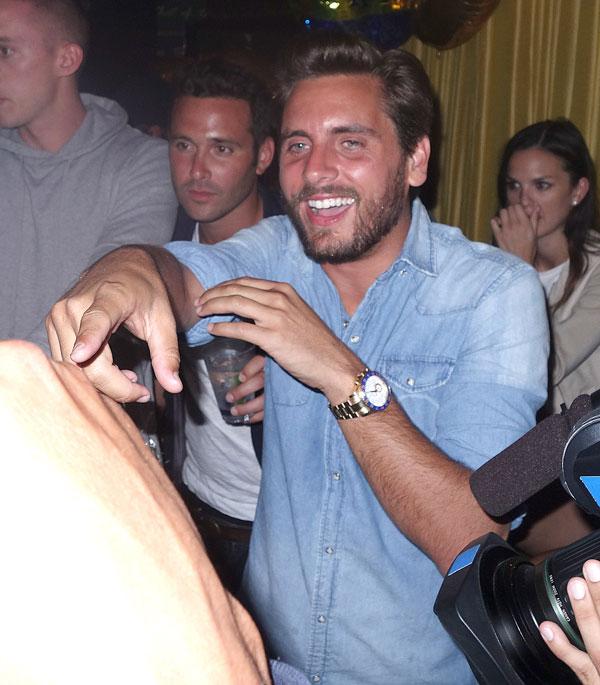 Although he could barely walk, Scott rested up for another night of drinking! After going on a drinking binge at 1 Oak, Scott took an entire bottle of sleeping pills and checked himself into the hospital. Soon after, he entered the Mountainside Treatment Center for his issues.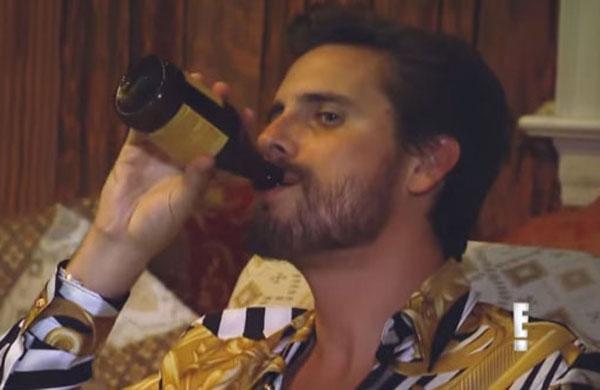 During a family get-together, Scott drank the night away and obnoxiously yelled. "Scott is starting to get a little sloppy," Kourtney said in her confessional. "That is just exactly what I don't need."