PHOTOS
Mercedes 'MJ' Javid Shares Update On Her Postpartum Depression — 'My Life Is So Full Right Now'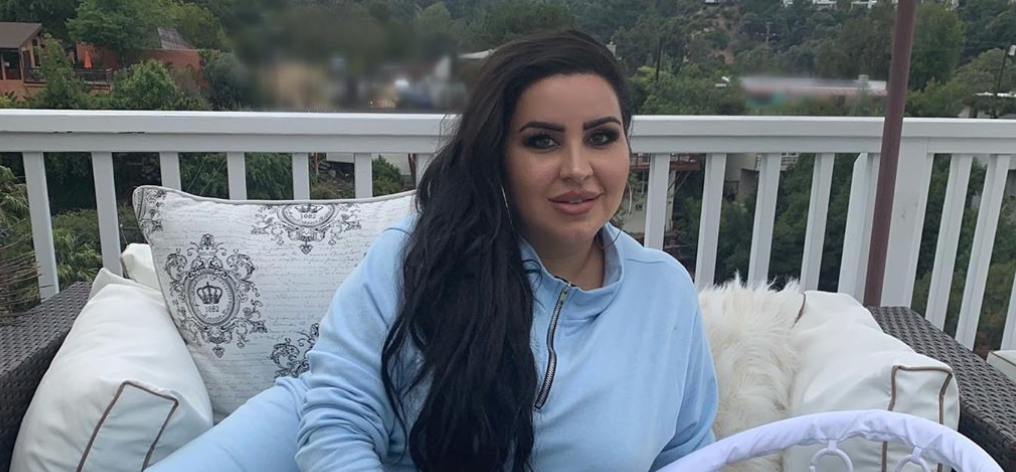 Mercedes "MJ" Javid has been a mother for over six months now, and she recently admitted that she's suffering from postpartum depression. In a new interview, the Shahs of Sunset star opened up about how she's dealing with it since welcoming her son Shams Francis in April 2019.
Article continues below advertisement
"I think I'm going though postpartum depression right now. It's like an ebb and flow," she told host Amy Philips. "I have such a strong sense of humor about everything." The Bravo star added that she likes to laugh about her problems, rather than dwell on them for too long.
Article continues below advertisement
MJ confessed that she likes to share updates on social media with her fans so they can relate to her postpartum battles. "I journal, I videotape. I'll pull my camera out and I'll say something. I'm essentially talking to myself but saying something on a video journal, a vlog...helps me work through things," the real estate agent said. "It makes the experience fun."
"My life is so full right now and I don't know what I want to share," the mother of one admitted.
Article continues below advertisement
Amy added that it was "wise" and "smart" of MJ to post about her fertility journey after she went through it. To which Mercedes responded, "Yes because it's not just self-fulfilling prophecy. You want people to feel like they have someone to talk to. To me, that's one of the best parts about going into reality tv — people are at home relating and needing that support."
Mercedes previously revealed in July 2019 that she was suffering from postpartum depression. She explained her troubles to her fans in a heartbreaking Instagram video. "The whole postpartum situation is very real. I don't know if this is like mascara that I couldn't get all the way off or just a lack of sleep or it's a combination thereof. I have a whole baby to think about that I haven't even mentioned," she said in the clip.
"We are just here to say shout out to all the moms out there," she added. "We are going to crush this motherhood situation and all the challenges that come with it together! I love my kid. I love you guys. Let's do this."