PHOTOS
Shannen Doherty Breaks Down Revealing Her Cancer Has Spread: 'I Don't Look Past Today'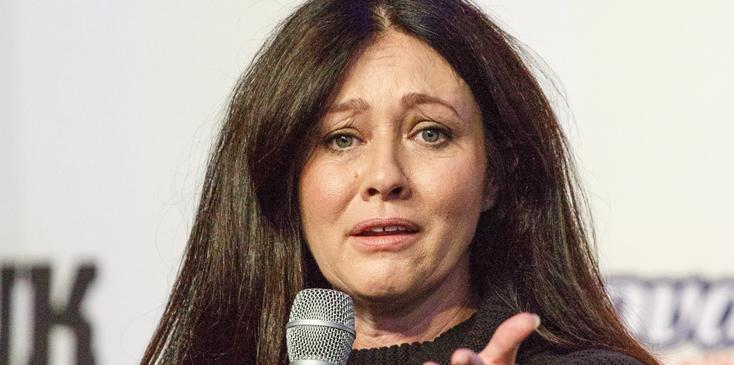 Shannen Doherty meets fans at Supanova Sydney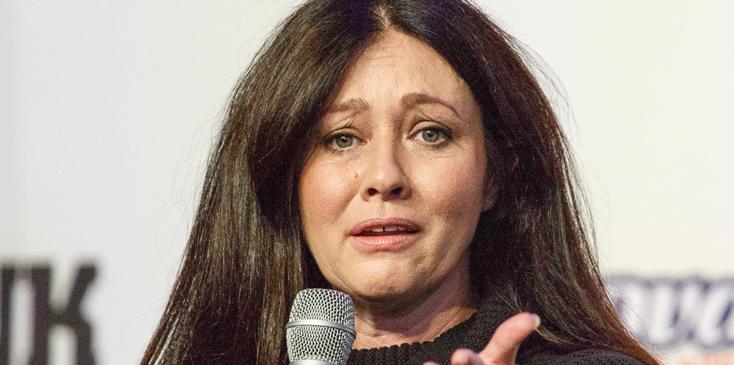 Shannen Doherty revealed in a tearful confession that her battle with breast cancer has taken a turn for the worse, spreading to other parts of her body.
Article continues below advertisement
"I had breast cancer that spread to the lymph nodes, and from one of my surgeries we discovered that some of the cancer cells might have actually gone out of the lymph nodes," the 45-year-old told Entertainment Tonight. "So for that reason, we are doing chemo, and then after chemo, I'll do radiation."
EXCLUSIVE: Shannen Doherty wears a hat and a headscarf in Los Angeles after shaving her head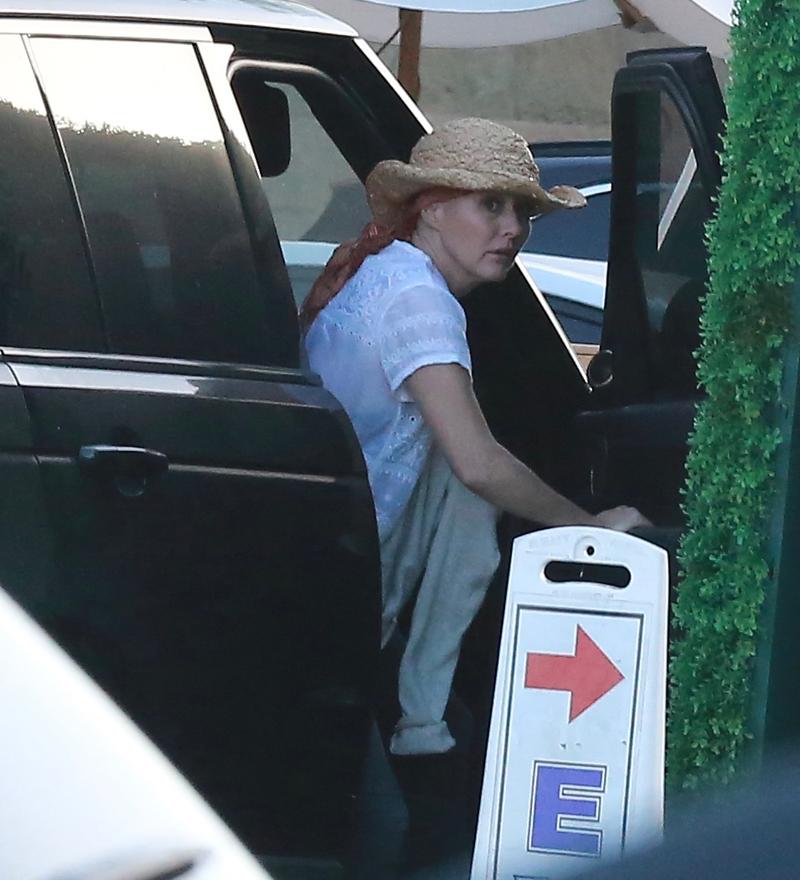 The former 90210 actress, who was diagnosed with breast cancer in February, said she had a single mastectomy in May and recently shaved her head, sharing the experience in an emotional Instagram post.
Article continues below advertisement
"The unknown is always the scariest part," she told ET. "Is the chemo going to work? Is the radiation going to work? You know, am I going to have to go through this again, or am I going to get secondary cancer? Everything else is manageable. Pain is manageable, you know living without a breast is manageable, it's the worry of your future and how your future is going to affect the people that you love."
She also broke down during the interview, saying: "It's hard. I started thinking that I wasn't going to live... I don't look past today. I don't know if I'll ever look like me again. I want to believe that if I fight, I'm gonna be OK."
Exclusive... Shannen Doherty & Kurt Iswarienko Out And About In Paris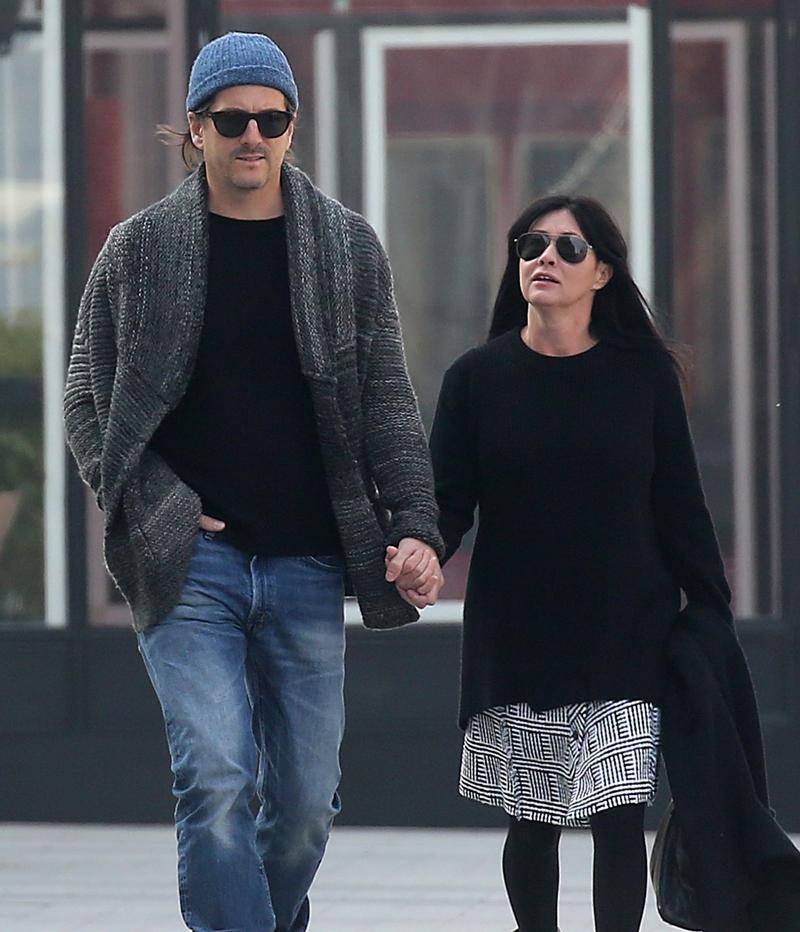 Doherty said she has the support of her mom, best friends, and her husband of five years, Kurt Iswarienko as well as designer Diane von Furstenberg, who has been sending her headscarves, and 90210 co-star Jason Priestley, who called her a "tough fighter."