PHOTOS
'RHOC' Star Shannon Beador's Estranged Husband Allegedly Sent Her Body-Shaming Texts: 'You Can't Get Off Your Fat Ass'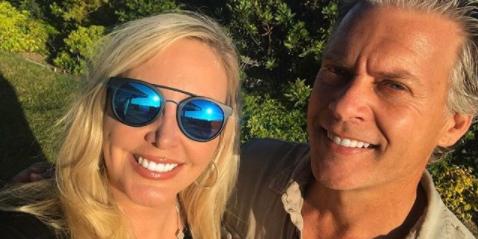 Shannon Beador's estranged husband, David, has some explaining to do! On Friday, while the Real Housewives of Orange County star appeared on Sirius XM's Jeff Lewis Live! radio show with Jeff's Flipping Out co-star Jenni Pulos, Shannon was surprised by the reality stars when they revealed on-air body-shaming texts, allegedly sent from the 53-year-old's soon-to-be ex-husband, that showed him taunting Shannon about her weight gain.
Article continues below advertisement
"You accidentally sent me a few texts of a conversation between you and David. I wanted to prove to the listeners how David has moved on," Jeff said before Jenni began reading the alleged texts that were sent following the former couple's split in October.
"F**k you. So tired of you," Jenni read. "You f**king disgust me. F**k you. What do you have to do? Eat? Because you can't get off your fat as*."A clearly surprised and upset Shannon then responded: "Oh my gosh you guys. What do you mean I sent that to you? Are you kidding me? Oh my God. Oh my God. That was a couple months ago."
Article continues below advertisement
In what seemed to be an effort to smooth things over, Shannon then denied that she's still receiving similar crude texts from David. However, that didn't stop Jenni from reading a second text from David that allegedly said, "World ending tonight? You get out of your pajamas today? Sleep 'til two. The sad part is your bitch behavior is normal for you. F**you."
"Stop it, you guys!" Shannon replied. David has yet to respond to the alleged texts.
Article continues below advertisement
What do you think about the alleged texts from David? Sound off in the comments!