PHOTOS
Fitness Expert Shaun T & Husband Scott Blokker Welcome Twin Sons — Two Months Early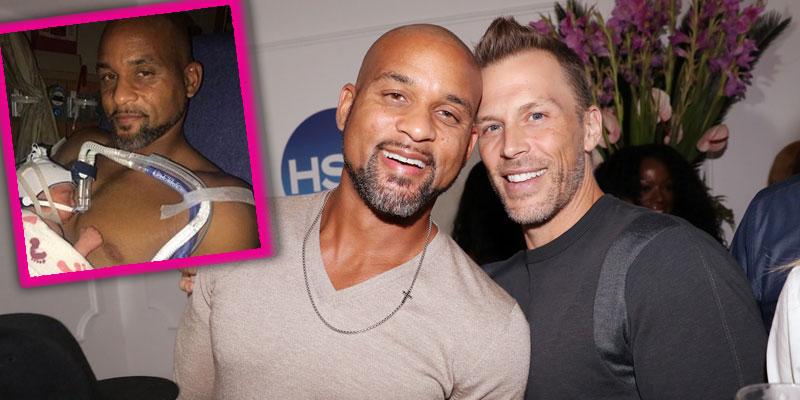 Fitness guru Shaun T is a dad! The fitness specialist and his husband Scott Blokker welcomed twin boys on Friday, the pair announced via Instagram. Although the boys were born nearly two months early, Shaun and Scott are thrilled about their babies' arrival. Click through to see the sweet announcement!
Article continues below advertisement
"OUR BABY BOYS have arrived!!!" Shaun captioned this side-by-side pic of him and Scott each holding one of the twins. "We are so thrilled that our precious little preemie angels took us by surprise and arrived early at 32 weeks 5 Days on 11/17/17."
"Thanks for your love and support as they continue to grow and get stronger," Shaun continued.
Article continues below advertisement
Shaun also thanked the couple's "amazing surrogate" for being "so selfless and going on this journey with us."
Shaun and Scott announced their baby news just one month ago on Instagram! The pair revealed the news via a poem, which they presented on flashcards. Shaun said they delayed sharing the news "to protect me from the possibility of another let down," he told People mag.
Article continues below advertisement
The couple, who wed in October 2012, decided to have children via a surrogate. "Our surrogate is so cool, she's like, 'This is not about me. I don't want to sit in a chair, I don't want to be the center of attention, because this is for you guys,'" Shaun told People when he announced his baby news.
What do you think Shaun and Scott will name their baby boys? Sound off in the comments below!