PHOTOS
Slick Woods Suffers Another Seizure Amid Stage 3 Cancer Battle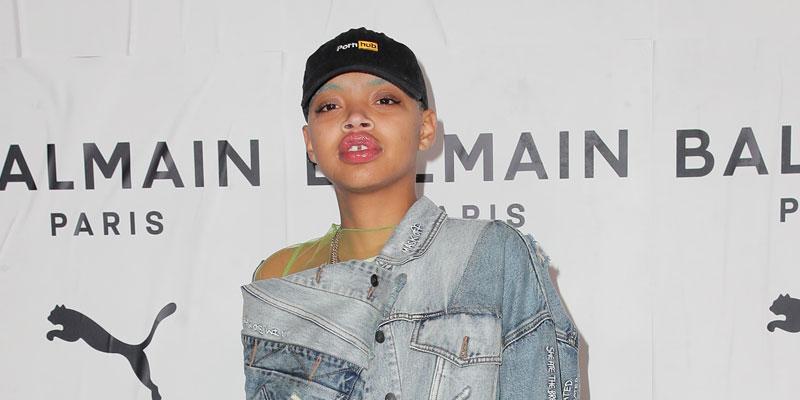 Slick Woods took to Instagram to reveal that she suffered another seizure amid her stage 3 cancer battle on Tuesday, February 18. The model has been undergoing chemotherapy to combat the disease, but has dealt with some frightening health scares in recent months.
Article continues below advertisement
Slick, 23, shared a photo of her swollen and scraped face after the incident. "Man another seizure f**k the bulls**t I'm going vegan #faceplant," she captioned the pic. "Hope you're able to figure out what's triggering them & get some peace soon," one fan wrote in the comments section. "Take care of your health Slick it's so important, eat well, sleep, take fresh air. The world needs you to stay happy and healthy," another person added. "Have you tried CBD oil? My daughter has seizures and it really helps," a third fan recommended.
Article continues below advertisement
According to the Mayo Clinic, melanoma is the most serious type of skin cancer. It develops in the cells (melanocytes) that produce melanin — the pigment that gives the skin its color. Melanoma can also form in the eyes and, rarely, in internal organs, such as the intestines.
Article continues below advertisement
The Fenty Beauty stunner has done her best to maintain a positive outlook amid the unfortunate situation. She took to Instagram at the beginning of January to update her fans on her condition, and divulged that she had experienced her first seizure. "Now that I'm feeling a million times better and walking again thanks @cheyalli for saving my life during an unexpected seizure in the middle of the night. Man there's so many people going through way worse #staygoofym," she captioned a video of herself giving two thumbs up from her hospital bed.
Article continues below advertisement
Slick welcomed son Saphir with ex Adonis Bosso in September 2018. She is currently in a relationship with boyfriend Mickey Munday.
Fans have showered Slick with an outpouring of support since she went public with her diagnosis, but she asked people not to treat her "like a victim" shortly after she announced the news she had cancer.