PHOTOS
RHONY Recap: 10 OMG Sonja Morgan Moments From The Housewives' Boozy Atlantic City Trip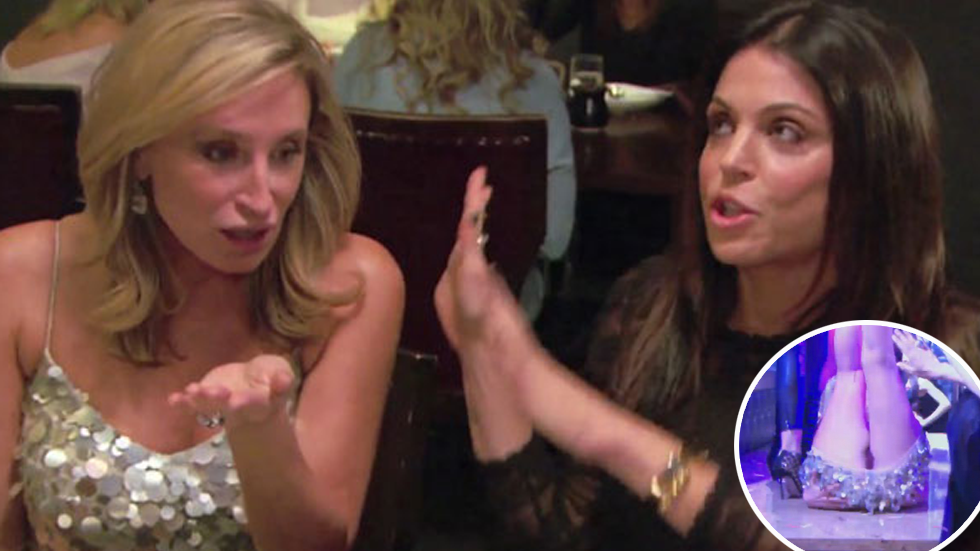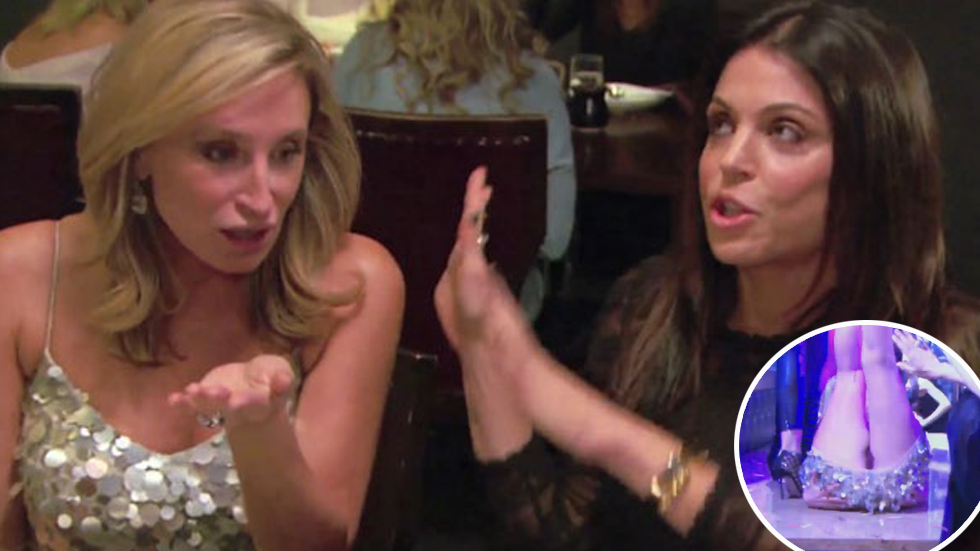 From Carole Radziwill sleeping with LuAnn de Lesseps' much younger chef to Bethenny Frankel's blunt one-liners, each co-star has brought their share of entertainment on this season of Real Housewives of New York. But no one has been more fun to watch than Sonja Morgan – and this week's episode proves it! Click through to check out 10 OMG Sonja moments from last night's episode!
Article continues below advertisement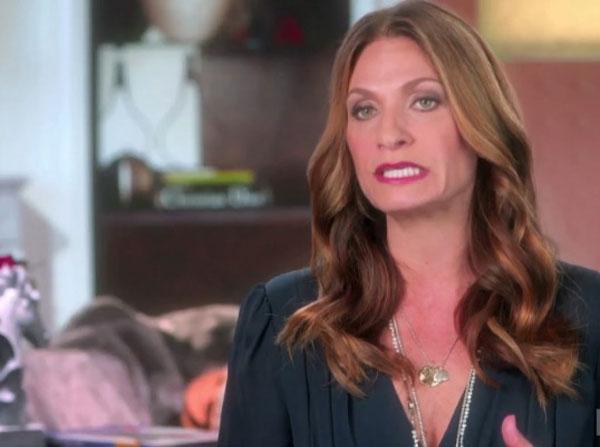 The episode kicked off with Sonja refusing to allow her friends to wait inside her home for their limo to Atlantic City, forcing them to wait in the freezing cold rain. Heather Thomson fired at her co-star, "In my world, my friends are allowed in my house. In my world, I don't leave my friends in the foyer in the cold. B*tch, b*tch, you're a f**king b*tch."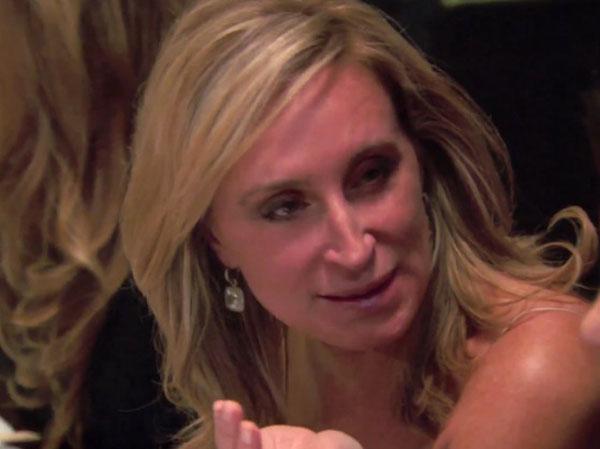 Despite being blasted by Heather, Sonja had a good excuse for the snub. Kind of. "I got a phone call from my sister that her best friend died and she can't fly in from Nashville to watch my kid when she gets home at three," Sonja explained. "They're calling me, 'Hey, we want to come in and have a cup of coffee and hang out in your kitchen.' I can't do that. But no, they have to start coming up the stairs after I say no, what part of no don't you understand?"
Article continues below advertisement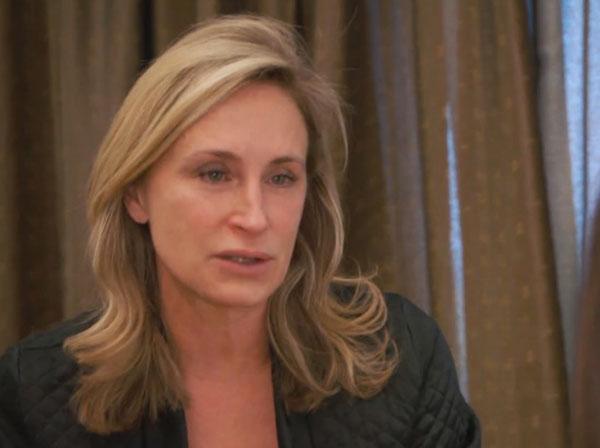 Things didn't get much better for the group in the limo, as Sonja and Heather continued to fight. With the other ladies bothered by the consistent bickering, Bethenny forced Sonja to apologize by having her repeat her word from word. "I didn't know you were waiting, I apologize for you waiting in the foyer," Sonja said following her friend's lead.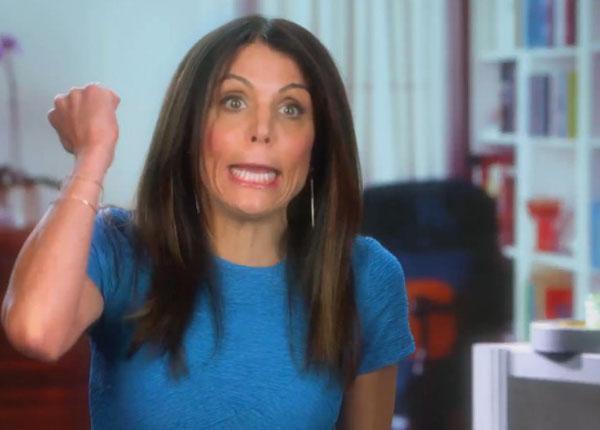 Article continues below advertisement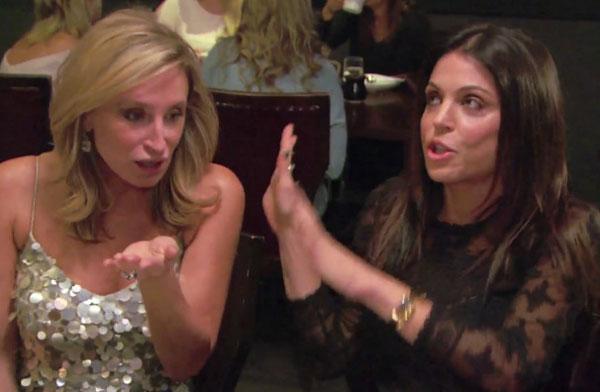 After crying and receiving an apology from Bethenny, Sonja oddly said, "You're alienating the one person who held you as a kind of pillar in my life. You know what PR stands for? Public relations. I promote people."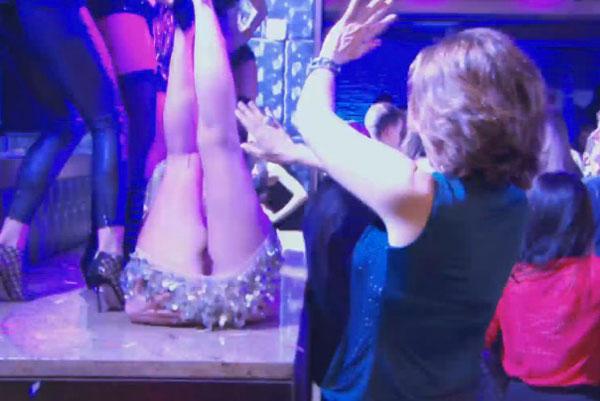 It was turtle time for Sonja and Ramona once in the club, but LuAnn saw more of her friend than she wanted. "How did I get the job as the snatch guard?" the Countess said as Sonja spread her legs while laying on her back. "If I knew she would going to flash her snatch I would've switched the vodka for the club soda."
Article continues below advertisement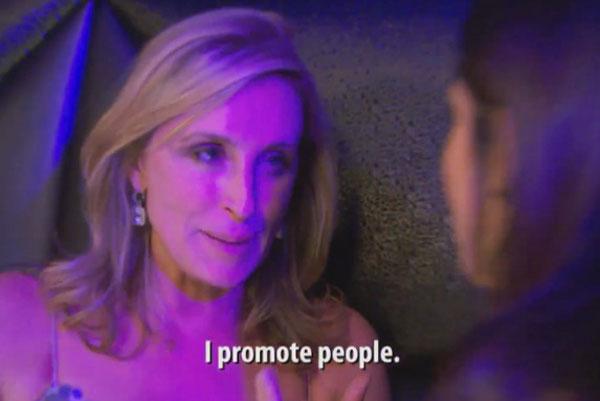 Bethenny later found herself in the exact same conversation at the club. "I thought I was saying, like, I'm miss PR. I want to promote everyone because I'm a positive person," Sonja said as Bethenny replied, "I want to blow my head off. Sonja, you can't repeat the same thing twenty times. It's maddening."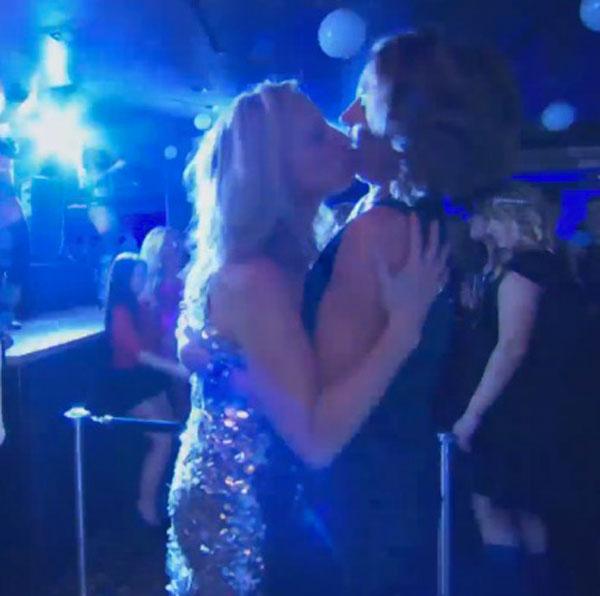 Once home, new girl Dorinda Medley got the job of getting Sonja safely to her room. "I'm really surprised and horrified that everyone's just abandoned her," Dorinda said of her co-stars. But she soon found out why! As Sonja repeated that she hangs out with John-John Kennedy and Madonna all the time, Dorinda said, "Well John-John's dead so that's difficult."
Article continues below advertisement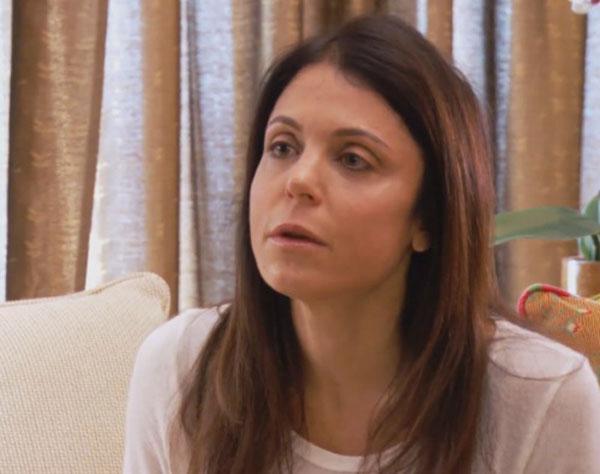 The next morning, Sonja and Bethenny talked through their issues and apologized for the things that were said the night before. "I know because of stress and anxiety you take different combinations of pills, but alcohol and different prescriptions do not work and they make you say crazy things," Bethenny said. When Sonja said that she actually takes vitamins that make her react badly to alcohol, the Skinnygirl mogul quipped, "Last time I checked, Flintstone vitamins don't make you say updo 600 times in a row."