PHOTOS
'Southern Charm' Star Kathryn Dennis & Kids Enjoy Pumpkin Patch Outing Amid Thomas Ravenel Abuse Drama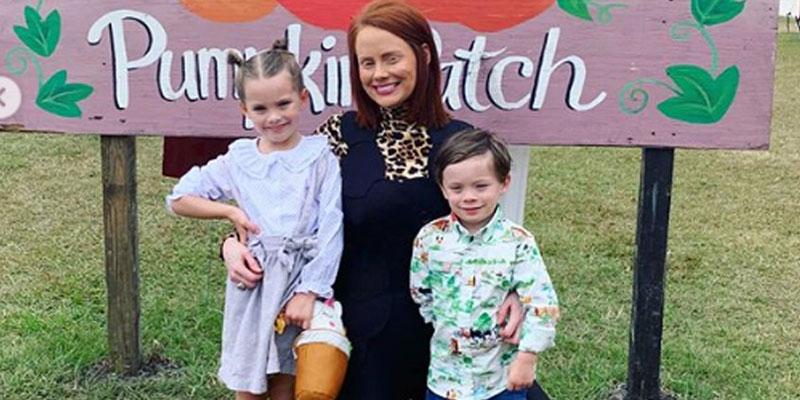 Kathryn Dennis is feeling festive with Halloween right around the corner. On October 15, the Southern Charm star took her kids, Kensie and Saint, to the Boone Hall Plantation Pumpkin Patch in Mount Pleasant, South Carolina. The family outing came amid the increasingly caustic custody battle between her and ex Thomas Ravenel and weeks after she made shocking new abuse allegations against the disgraced politician.
Article continues below advertisement
The mother-of-two shared a short but sweet gallery on Instagram of their day out. The first picture featured Kensie, 5, sitting on the reality star's lap surrounded by pumpkins. The second photo showed Kathryn, Kensie, and Saint, 3, posing in front of the pumpkin patch sign, all smiles. "It's a family tradition," she captioned the post, as she took her kids pumpkin picking in the past.
Kathryn shared an image of Saint as he sat on a pumpkin on October 16, along with a picture of the toddler riding a tractor on her Instagram story.
Article continues below advertisement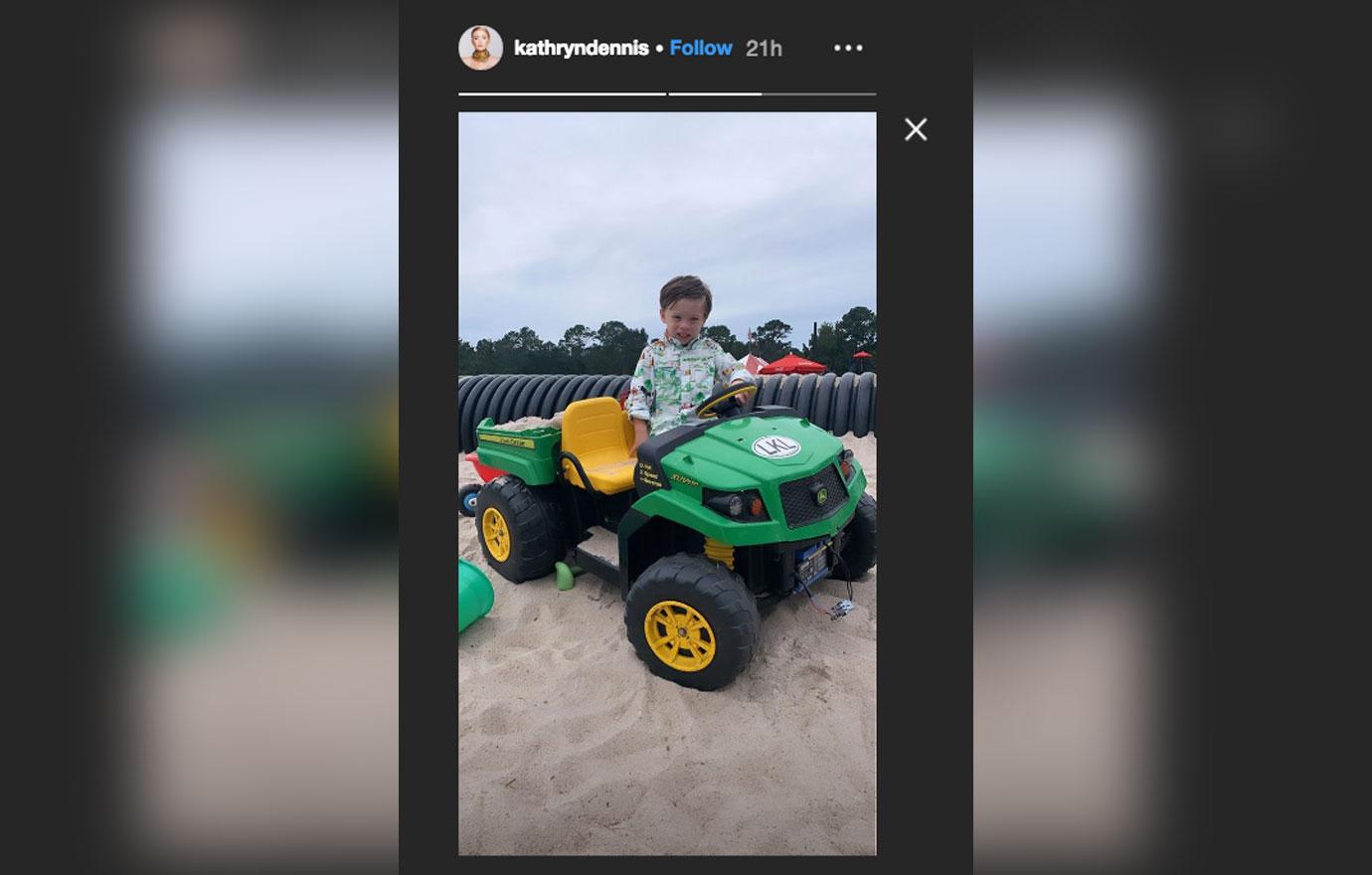 The pumpkin patch outing occurred a month after Thomas, 57, pled guilty to third-degree assault and battery accusations. On September 11, the former reality star appeared at Charleston County court and was was charged with second degree assault and battery after his former nanny Dawn accused him of assault in May 2018. The disgraced politician was not arrested until two months later.
Even with his guilty plea, Thomas avoided jail time. Instead he paid a $500 fine and received a suspended 30-day sentence.
Article continues below advertisement
Two weeks following his guilty plea, on September 24, a video emerged in court that appeared to show the former Southern Charm star taking hallucinogenic drugs. The clip allegedly showed Thomas as he stood in his bathroom and appeared to take magic mushrooms during a party in his home.
Off camera, a woman was heard saying, "You're gonna do that right now? Thomas, no! No, you're, like, gonna geek out right now!" She continued, "I wouldn't want to do it. I don't want to hallucinate." Thomas responded, "It's just mushrooms." It is unclear who filmed the video along with where it came from. The footage is believed to date back to 2015.
Article continues below advertisement