PHOTOS
'Southern Charm' Stars Kathryn Dennis & Thomas Ravenel Rumored To Be Back Together After Nasty Custody Battle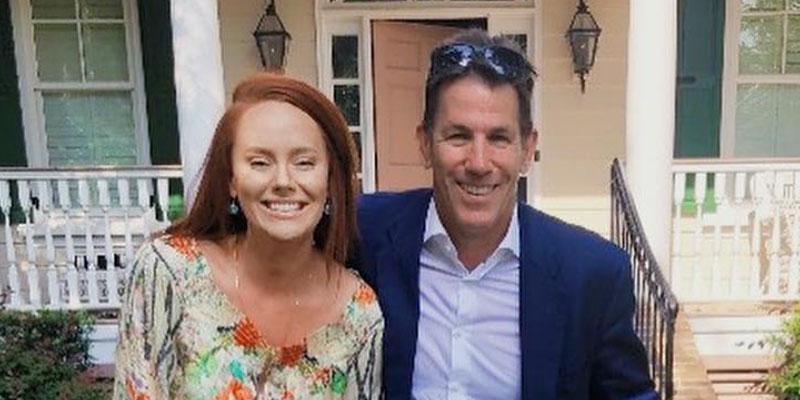 Southern Charm stars Kathryn Dennis and Thomas Ravenel are rumored to be spending time together again romantically after settling their nasty custody battle. The pair sparked speculation that they had reconciled when they attended a James Bond-themed party over the weekend. However, Thomas downplayed the outing on Twitter on Monday, January 13.
Article continues below advertisement
Kathryn, 28, was peppered with questions by fans after posting a pic from the party with Thomas, 57. "Dating or what's going on here?" one person wrote in the comments section of Kathryn's post. "Why are you with him?!??!? I get he fathered your beautiful children BUT ......." another fan added. "Here we go. Round one million. Hasn't she learned her lesson with him by now?" a third person chimed in.
Thomas denied they were back together on Twitter when asked by a fan on Monday. "No, we're doing some things together because it makes the kids very happy to see us getting along. And in this matter, our interests are perfectly aligned," the former politician tweeted.
Article continues below advertisement
According to an insider, Kathryn and Thomas have yet to make their relationship official but they're seeing where things go. "Thomas and Kathryn have been spending a lot of time together. They're on really good terms. It started with co-parenting, but it quickly grew into something more. She feels comfortable with him again, and they've both kind of tossed aside any other relationships they had for each other. There's that spark, and they're letting themselves explore it right now," a source told People.
The source continued, "It's not like they've defined their relationship that they're back together right this second, but that's very much what's happening. The thing with them is, this all can change in two days. That's how they are. It's always so up and down. Right now it's up and in a very good place."
Article continues below advertisement
Kathryn and Thomas share daughter Kensington, 5, and son Saint, 4. They battled it out in court for custody for three years before reaching an agreement in November 2019. They agreed to share joint legal and physical custody of their two children, but Thomas was named the primary custodian. "Ravenel shall have a duty to consult with Dennis on all major decisions involving the children, including, but not limited to, the children's education, extra-curricular activities, religious training, non-emergency healthcare and general welfare. If after discussion the parties are unable to come to an agreement on an issue concerning the minor children, Ravenel has final decision-making authority," court documents stated.
Article continues below advertisement
What do you think of Thomas & Kathryn spending time together romantically? Sound off in the comments below!