PHOTOS
Tamra Judge Says Ex-Husband Simon's Cancer Played Into Her Decision To Leave 'Real Housewives of Orange County'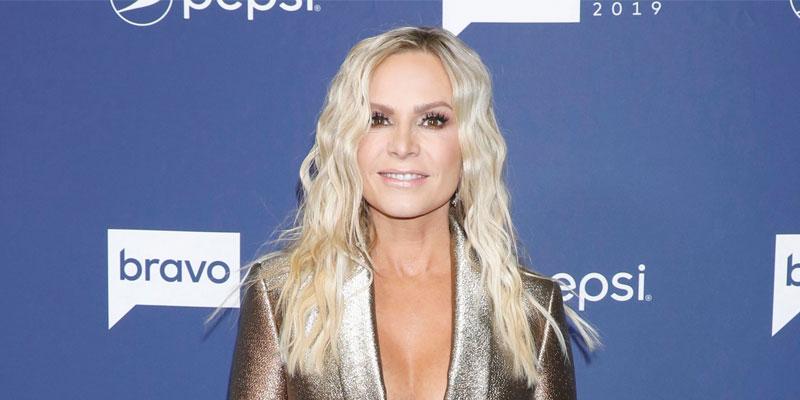 Tamra Judge had to make a tough decision when it came to deciding whether or not she wanted to return for season 15 of the Real Housewives of Orange County. The reality star was forced to evaluate her priorities after her ex-husband Simon Barney was diagnosed with stage three throat cancer in 2019. Tamra, 52, revealed that the news of his illness played a role in her RHOC exit.
Article continues below advertisement
The mother of four announced her departure from the long running Bravo series on January 27 after 12 seasons. Tamra spoke to People about how her priorities changed once she found out about Simon's condition as well as her husband Eddie Judge's heart problems. "It made me reevaluate my life," she said.
"Simon had told me about his health back in November and I was completely destroyed," she continued. "I was a mess! This is the father of my children. Any ill will between the two us just vanished. My first thought was, 'I don't want to take my kids to their dad's funeral.' And my second was, 'I don't want to go back to the show.'"
Article continues below advertisement
Simon and Tamra share three children together — son Spencer, 19, and daughters Sidney, 21, and Sophia, 14. The former couple split in 2011 after 13 years of marriage.
The Vena CBD founder explained, "The reality of it is, after Eddie's heart condition and now Simon with cancer, it's just very hard for me to want to go on a show where people are screaming and yelling and arguing about things that don't even matter. They've taught me that life is precious, and you don't get that time back."
Article continues below advertisement
Tamra said she found out about Simon's cancer just days before she started filming season 14. She originally wanted to leave the show during that season, however, she was advised against it.
"I thought, I'll be the first Housewife to go and be like, 'This is my last year, I won't be back.' Because I was really done," Tamra said. "But I ran it by a few people close to me who said, 'Don't do that right now because you're emotional and you don't know how you're going to be feeling in a few months.' So I agreed, I might have just been reacting too quickly."
Article continues below advertisement
The Glendale native recalled how emotional she was during reunion filming. She told the outlet that she had no interest in fighting anyone and her mind was absent during taping. "I hadn't told production about Simon, so they didn't fully understand what was wrong with me. But I told costar Shannon Beador, 'I feel like this is my last season.' In my gut, I knew I wouldn't come back," Tamra said.