PHOTOS
Teresa Giudice's Daughters Gia & Milania Pay Tribute to Dad Joe Following His ICE Release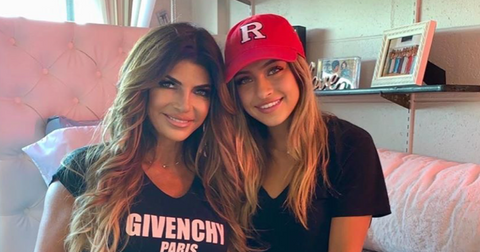 Oct. 15 2019, Updated 7:04 p.m. ET
View all comments
Teresa Giudice and her family will be reunited with dad Joe Giudice soon enough. Shortly after the Real Housewives of New Jersey star was put on a plane to Rome after his release from ICE, his daughters shared several tributes to their father and were able to speak to him through FaceTime.
Article continues below advertisement
Milania, 14, celebrated her father's soon return with an adorable throwback snap of her and Joe, 47. "See you soon daddy I love you beyond words??," she captioned the photo. The post also had several photos of Milania, Teresa, 47, Joe and her sisters Gia, 18, Gabriella, 15, and Audriana, 10, hugging.
Article continues below advertisement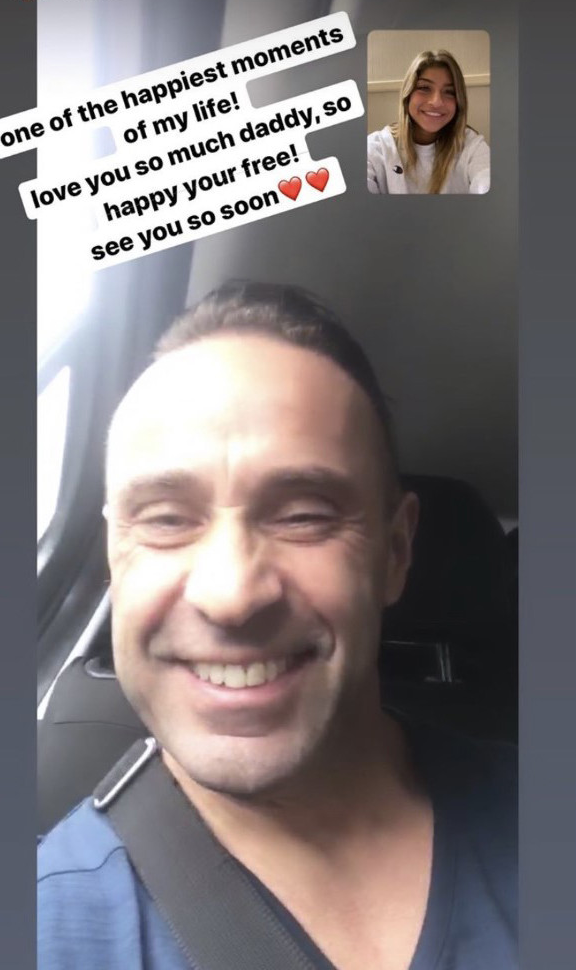 Gia took to her Instagram Stories on October 11 and 12 to share videos of her and Joe being reunited via FaceTime. In one clip, Joe was sitting on plane, en route to Italy, where he sported a slimmer physique and a short haircut. "One of the happiest moments of my life!" Gia captioned video. "Love you so much daddy, so happy your sic free! See you so soon."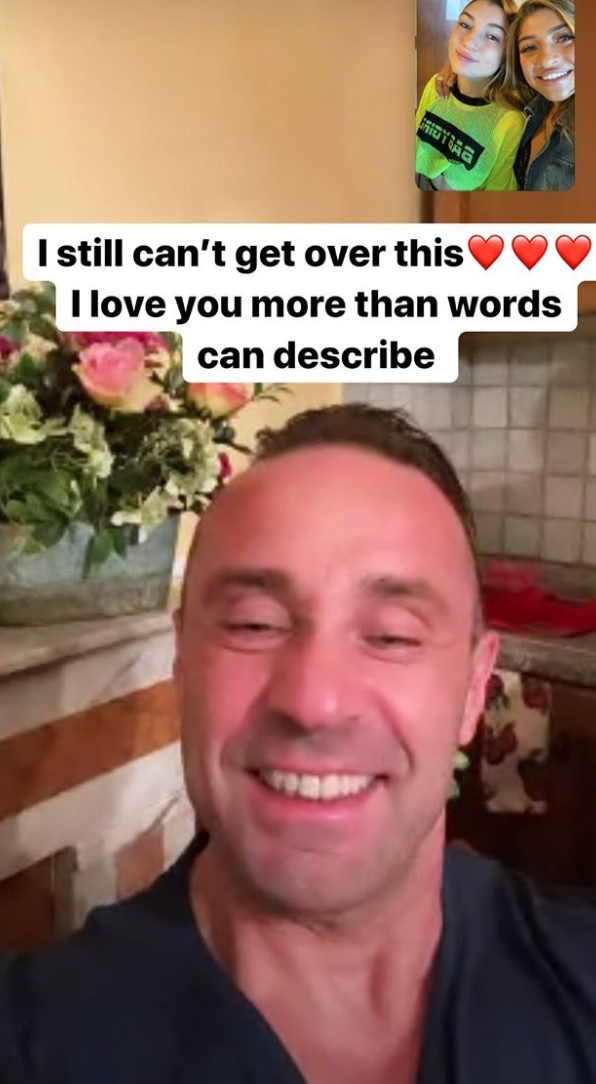 The another video, Joe was hanging out in a restaurant. "I still can't get over this. I love you more than words can describe," Gia emotionally wrote above the smiling photo.
Article continues below advertisement
As soon as he landed in Europe, Joe reunited with his brother Pete after a long time apart. Joe's sister-in-law and Pete's wife, Sheila Giudice, shared a photo of the two brothers in the Italian eatery. "A day we've all been patiently waiting for. Pete and Joe reunited at last. Smiles bigger and brighter than the sky. Our hearts are so full ❤️❤️❤️," she wrote.
Article continues below advertisement
Teresa plans to visit her husband with her daughters soon. "Teresa already has a trip to Italy planned. She'll be taking all her girls," a source told Us Weekly. "Teresa and all the girls will be visiting sooner rather than later. It's fast approaching."
What are your thoughts on Milania and Gia's words for their dad? Sound off in the comments below!