PHOTOS
Teresa Giudice Says Goodbye & Other Jaw-Dropping Moments From The RHONJ Reunion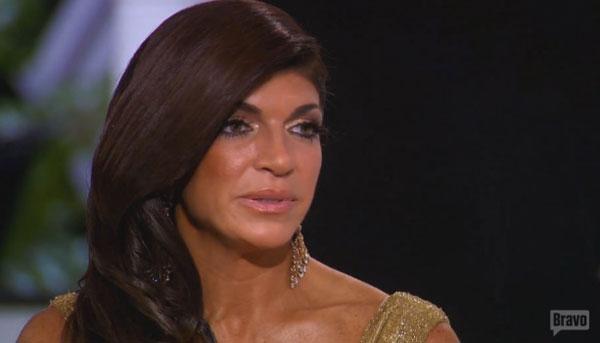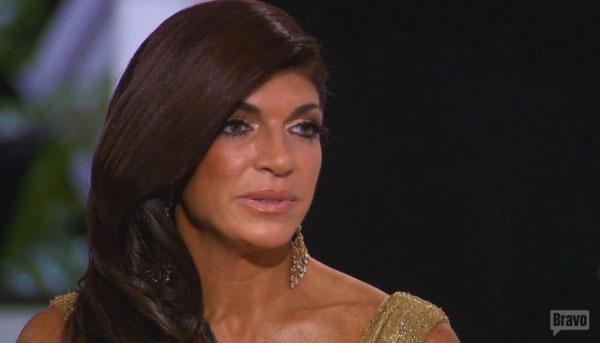 Viewers witnessed Teresa Giudice make reality TV history when she flipped a table and showed off her hot temper season after season. After six years on the Real Housewives of New Jersey, the jail-bound reality star is ready to leave the drama behind. She told Andy Cohen, "This is probably going to be my last reunion."
Check out more moments from part three of the RHONJ reunion special!
Article continues below advertisement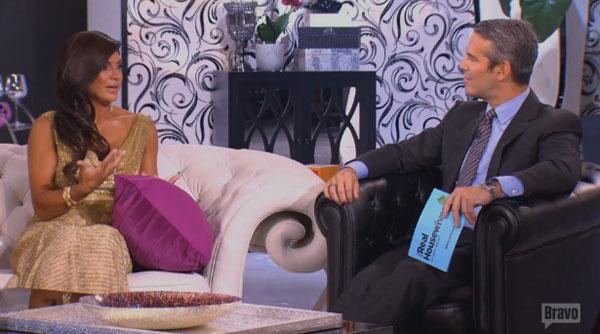 As the duo reminisced on the reality star's most memorable moments, Cohen told her, "I'm getting a little emotional with you having this conversation. I feel like you've been through so much on this show... You really made reality TV history when you flipped that table!" Teresa responded, "I can't believe I did that! Season one was fun… Maybe you'll see me on a cooking show!"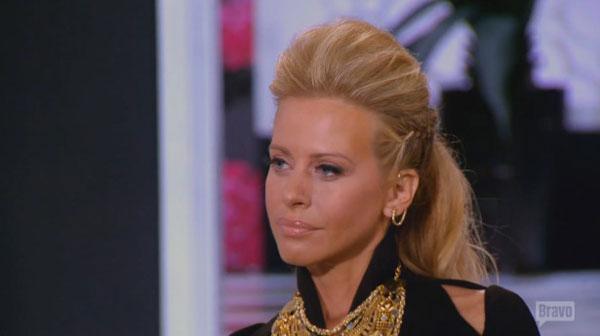 But Giudice isn't the only housewife that won't return next season. When Cohen asked Dina Manzo what she learned this season she said, "Once you walk away from something remember why you did… I'm all about living in my truth and I don't like fighting." Manzo then said "no" when Cohen asked if she would return next season.
5 Ways Teresa Giudice Is Preparing For Her 15-Month Jail Sentence
Article continues below advertisement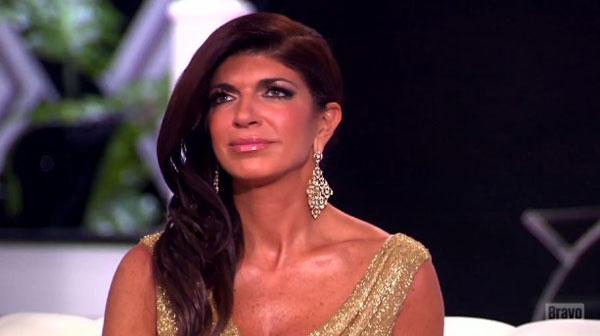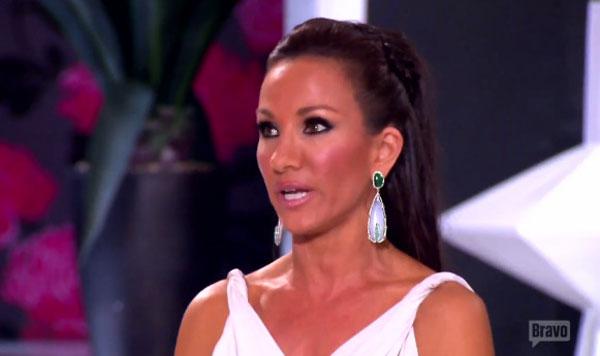 During the season, Aprea said, "Karma's a b*tch" when referring to Giudice's legal troubles after the rumor spread. When Cohen asked if Aprea regretted the comment she responded, "When you're hurting people deliberately you can't expect blessings back."
Article continues below advertisement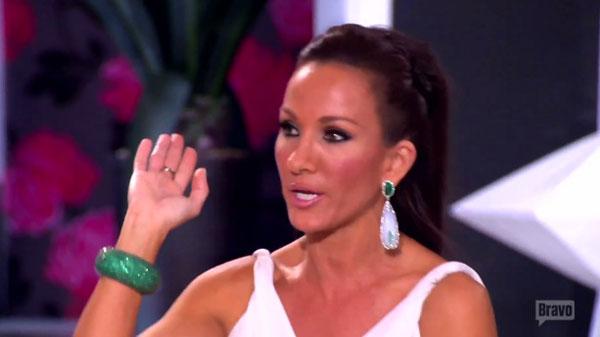 Aprea even explained why she thinks Giudice had Gotti say the rumor on the show. "I just think you wanted the attention off of you and your case and your negativity so let's just throw someone else under the bus," Aprea explained. "Teresa, they were getting mad at you because you weren't bringing anything to the show." Giudice responded, "Get all the attention you want, trust me!"
RHONJ Finale: Teresa Aprea Fights With Teresa Giudice Over Infidelity Rumor: 'Karma's A B*tch!'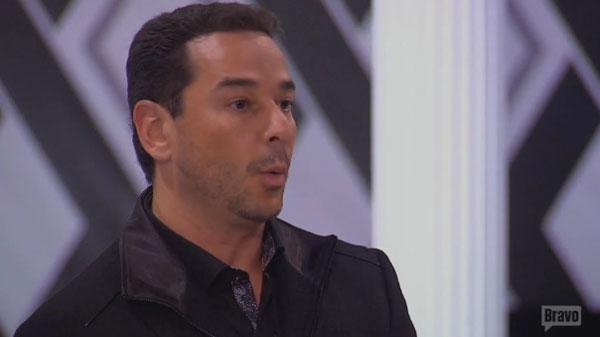 The husbands even brought drama of their own! The controversial Jim Marchese and Rino Aprea went at it when Cohen showed a clip of Marchese spilling the infidelity rumor in Florida. Rino said, "I was glad I wasn't at the house because it was a good decision because I don't argue with people, I take care of things!" Marchese responded, "Rino you chose to hide like Bobby did!" When Bobby Ciasulli interrupted Marchese, he fired, "I let you finish, I let you talk, now be a man and sit down and be the little b*tch you are and shut the f*ck up."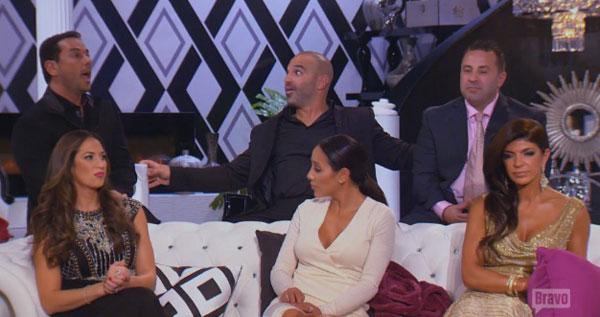 What was your favorite moment from the RHONJ reunion special? Will you miss Teresa? Tell us in the comments below or tweet us @OKMagazine!