REALITY TV
The Bachelorette's Chris Soules Reveals Which Contestant Should Be The Next Bachelor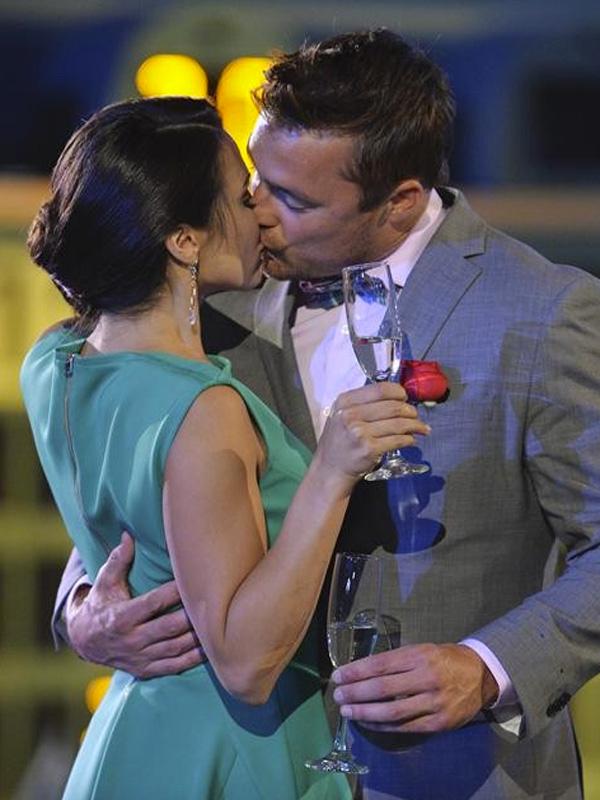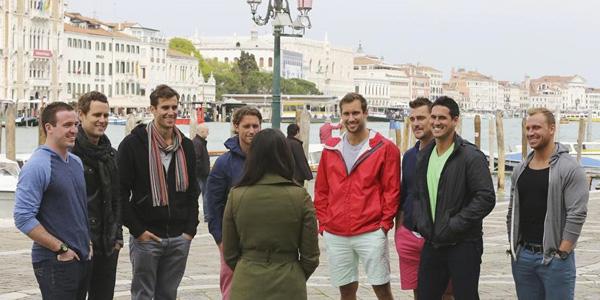 After last week's trainwreck in France, tonight's episode of The Bachelorette, where Andi Dorfman and the final 8 go to Venice, Italy, can only get better. And Chris Soules, the farmer who had one of the first one-on-one dates with Andi earlier in the season and gets another tonight, confirms that Italy was pretty great. Chris also told us what he thinks of Josh and Nick, two guys from this season who have been getting lots of buzz, how he'd feel about taking a lie detector test for someone he was dating in real life, plus who from the show would be a great Bachelor. Read on!
Article continues below advertisement
OK! News: Are Beyonce and Jay Z in Couples Therapy?!
OKMagazine.com: For the most part this season, you've stayed out of the drama. Why do you think that is and how do you feel about all the stuff that's been going on with the other guys?
Chris Soules: I guess I'm being myself in the situations that were at hand. There's been some difficult discussions that I think the guys have handled like gentlemen. And for me, if I were to step in it would be because I felt things weren't being handled correctly. It's a very difficult situation that we were all in.
POLL: Who's The Sketchier Bachelorette Contestant, Josh or Nick?
OKMagazine.com: People have been talking a lot about Josh lately, especially after his 1:1 date with Andi went so well in France. What are your thoughts on Josh?
CS: I have a lot of respect for Josh. And I think there's—I don't know where the level of trust is or isn't with Andi and Josh. But I think—personally, I think he's a very stand-up guy. And I have a lot of respect for him.
Article continues below advertisement
PHOTOS: Adorable Pics from Lauren Conrad's Bachelorette Bash
OKMagazine.com: What about Nick? Some of the guys seem to dislike him because he was maybe the front-runner from the beginning.
CS: I think Nick is a good guy. And I understand where a lot of the guys are coming from and I can't say that I didn't have some similar feelings. But maybe he handled things poorly. And I think the feelings aren't jealousy, for the most part. Emotions get involved. And that develops and people can get upset and be feeling a little bit put off by how Nick has handled the situation. That's how I personally feel.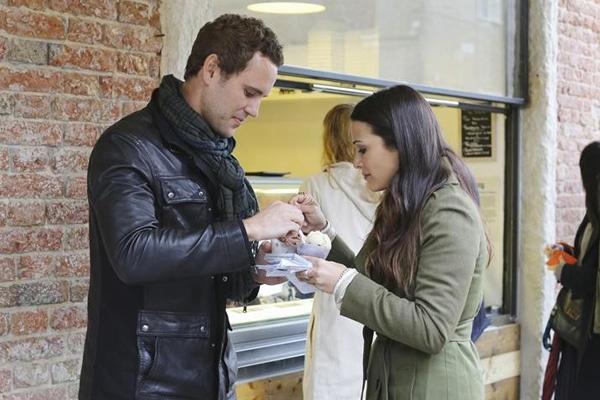 OKMagazine.com: There's also been a lot of talk about who might be the next Bachelor. Out of the guys who have already gone home, who do you think it should be and why?
CS: Marquel is a great guy. And he's extremely good-looking, successful, talented. I had a great relationship with a lot of the guys. And I don't know what it takes to be the next bachelor and what criteria you have to have to be that. So, for me to pinpoint one guy, I can't really put my finger on anybody. But I do know that Marquel is a great guy. Obviously, he's getting some attention, and who knows. But they're all great candidates. That's why they're here. That's why they made it onto the show.
Article continues below advertisement
PHOTOS: Bachelor and Bachelorette Rejects Who Still Found Love
OKMagazine.com: On tonight's episode, you take lie detector tests. How would you react if a girl you were dating in real life asked you to take one?
CS: Good question. Honestly, I guess, it depends on the situation I was put in -- if it was for fun or if it was because they didn't trust me, or how it all came about. I know they're not 100 percent accurate. And I would be more afraid that it would be inaccurate and end up raising questions that didn't need to be there. And I guess I base all of my relationships on trust, and I try to prove that trust to begin with, and so there isn't any question. So, I would feel that I would rather not have to take a lie detector test. I'd rather prove that I'm trustworthy and do that over time the good old fashioned way.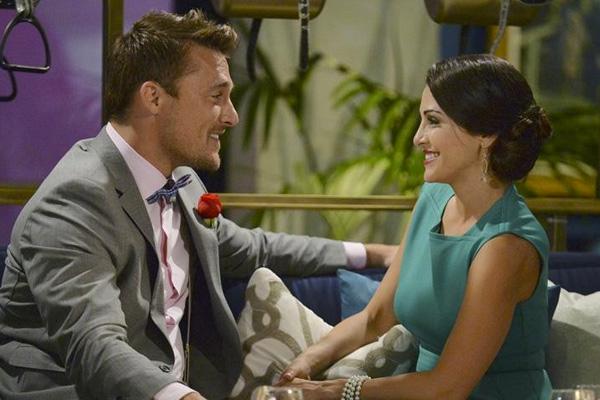 OKMagazine.com: If Andi had to take the lie detector test, what would you ask her?
CS:I guess I would ask her if she's (fine) with me. Second, could she see herself dating a farmer and being with a farmer for the rest of her life.
OKMagazine.com: Tonight we'll see the final 8 go to Italy with Andi. Since the dates in France didn't go too well, will tonight's be any better? Will there still be drama?
CS: I think that things go well in Italy. I'm not sure how the other guys' dates went, but I know that I had a great time with Andi on our date. And that's really all I can speak to. I mean, I think that we kept things moving forward from our relationship's perspective. And I think we had a great time. And the drama—there really wasn't nearly as much drama.