PHOTOS
The Bachelor Recap: Becca Tells Chris She's A Virgin – Find Out How He Reacts And Who He Sends Home!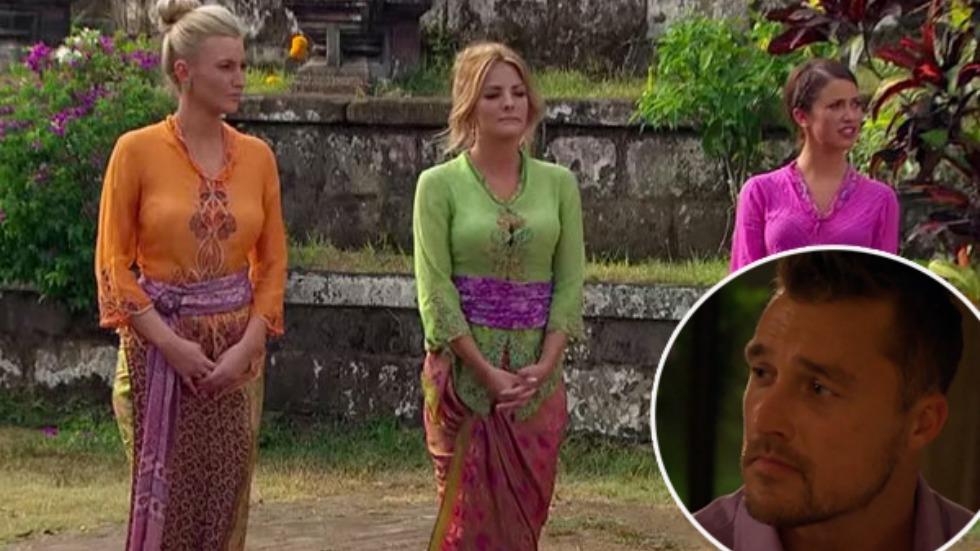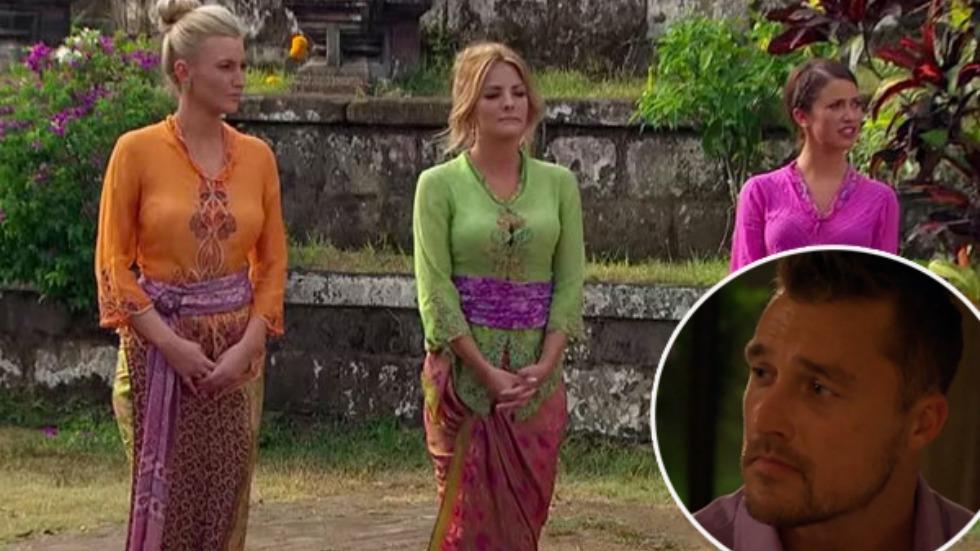 On this week's episode of The Bachelor, Chris Soules invited Kaitlyn, Whitney and Becca to the fantasy suite. While Chris hoped the romantic one-on-ones would help him decide which bachelorette to bring home to Arlington, he was left even more confused! From Becca's confession that she's a virgin to Chris' shocking castoff, get all the details of the dramatic episode in photos.
Article continues below advertisement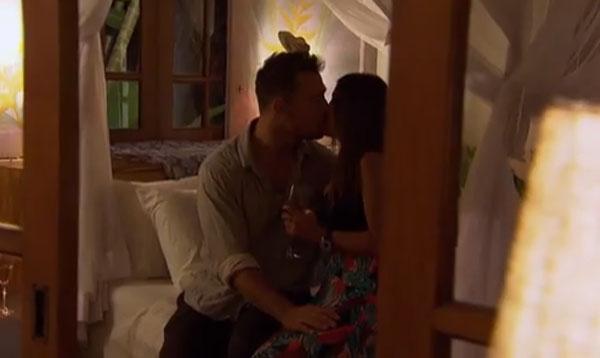 Chris broke The Bachelor's number one rule: never say I love you until the final rose! Chris was determined to help Kaitlyn let her guard down during their time together. She explained to him on their on-one-one date that it's hard for her to open up because of her last relationship. But she was finally able to be honest with Chris when she shared, "I am completely falling in love with you and it's terrifying, but it's such a good feeling at the same time." Chris then did what no Bachelor has done before on a fantasy suite date! "I'm falling in love with you as well," he confessed.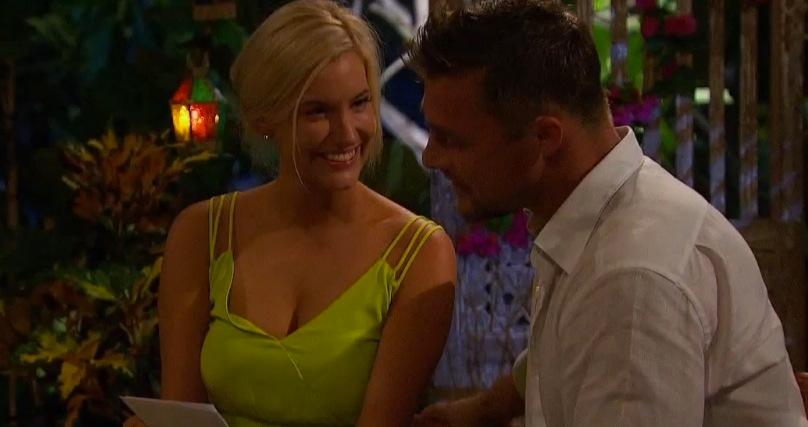 During Chris' date with Whitney, he couldn't help but question if she would be happy in Arlington. He explained during dinner how if she wants a career or if she wants to do something in Arlington, she would have to drive a far distance. "When I look in terms of my future, I've worked so hard to get where I am," the fertility nurse responded. "But I've always wanted to be a wife and to be a mom. I have this career, but I'm not fully happy. I feel there is half of me that's missing, and that's to be a wife and mom. I would have babies and that would be my career. It's not where you are, it's who you're with." She added, "I am head over heels in love with you." And to the fantasy suite they went!
Article continues below advertisement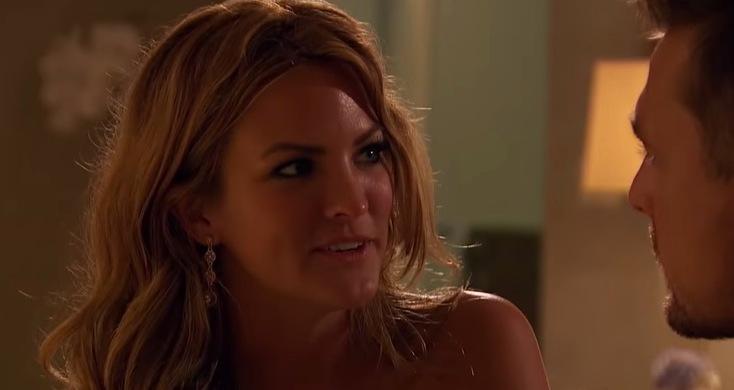 Chris' date with Becca was filled with doubt! While Chris was worried that Becca has never been in love before, she stressed over heading to the fantasy suite a virgin. When Chris asked where she is with her feelings for him, she said that she thinks she's falling in love with him. He responded, "I'm crazy about you and I know that I'm falling in love with you."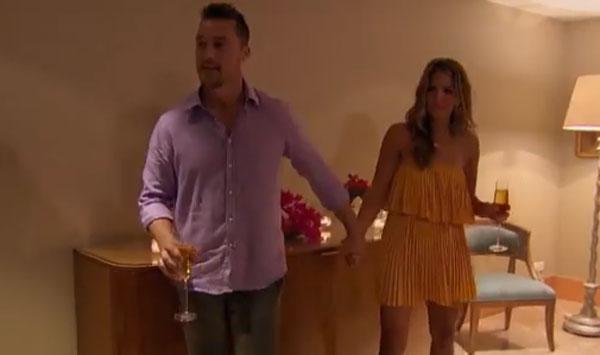 Article continues below advertisement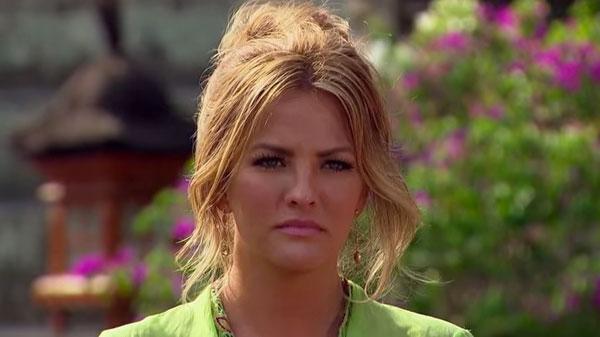 But when Chris woke up from their date, he explained that he had a serious conversation about their future and he's more confused than ever about his feelings for Becca. He admitted that he feels Whitney and Kaitlyn's feelings are stronger because Becca isn't completely in love yet like the other girls are.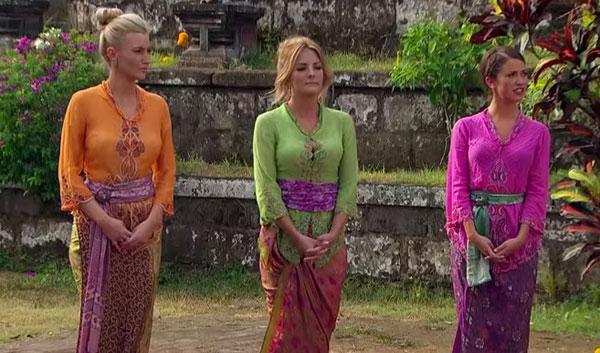 During the rose ceremony, Chris asked to speak with Becca in private. "I felt like the way that we left things was not how I wanted it to leave off. I'm crazy about you," she said. "I'm falling in love with you, I want you to know that. I don't want to leave without you knowing how I genuinely feel." Chris responded, "For me it's about finding true love and finding the person I'm meant to be with. This is crazy difficult for me because I really cared about you. This decision is the most difficult decision I have had to make so far." As Whitney and Kaitlyn began to celebrate, Chris and Becca returned to everyone's shock!
Article continues below advertisement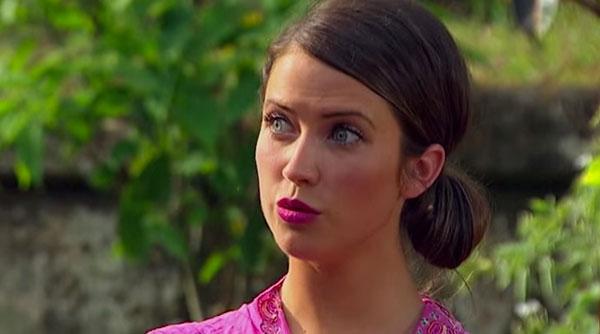 Chris gave roses to Whitney and Becca, forcing Kaitlyn to leave. "What happened?" she tearfully asked as he explained, "Nothing happened. There are certain things I don't even understand. This has been the most excruciating week of my life. I'm following my heart and I don't know if that's the right thing. I think the absolute world of you. There is no real right decision." Kaitlyn said as the car pulled away, "That's the most humiliating moment of my whole friggen life."