PHOTOS
The Bachelor Recap: The Women Question Chris' Intentions, Ashley I. Tells Chris She's A Virgin And More Top Moments!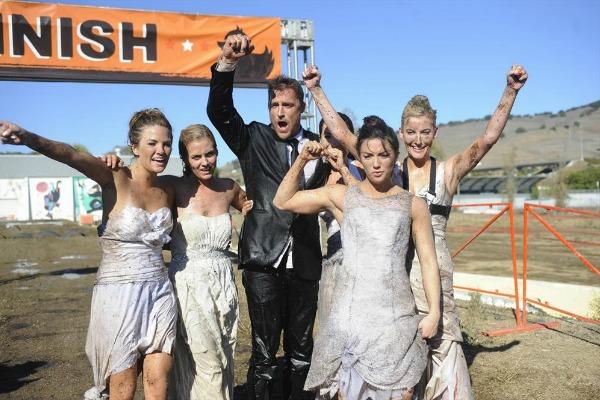 From skinny-dipping in a lake to a lot of tears over who received certain dates, this week's episode of The Bachelor didn't disappoint!
Check out the top moments from The Bachelor to find out why the ladies questioned Chris Soules' true intentions, who got sent home and more!
Article continues below advertisement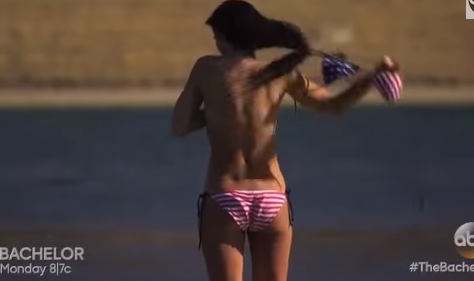 Ashley I., Ashley S., Juelia, Samantha, Mackenzie, Kelsey, Kaitlyn and Megan received a group date card that read, "Do what feels natural." While Ashley I. freaked out that the card meant a makeup-free date, the women soon discovered that they would be spending all day and night at a lake. "I need to find a way to break out of my shyness," Ashley I. said in her confessional before taking her top off and jumping in the lake. Kaitlyn soon followed, but instead removed her bikini bottom!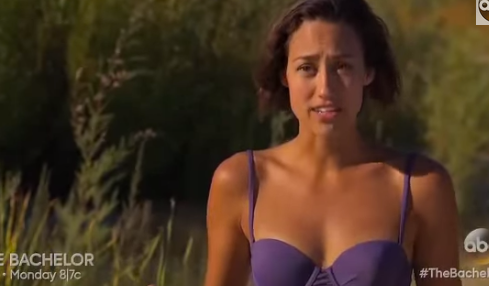 Although everyone seemed to have a good time (especially Chris!), Kelsey couldn't help but complain to the cameras about the nudity and muddy lake. "This is a date for bimbos," she said. "There are moments when I feel like taking a fork and stabbing it in my eye." To make matters worse, a bee stung her! Although she pretended to be happy around Chris, she continued to pout when he went off on one-on-ones with other ladies. "Fake smile, fake laugh. I just don't understand how Chris could find that behavior attractive," Ashley I. said.
Article continues below advertisement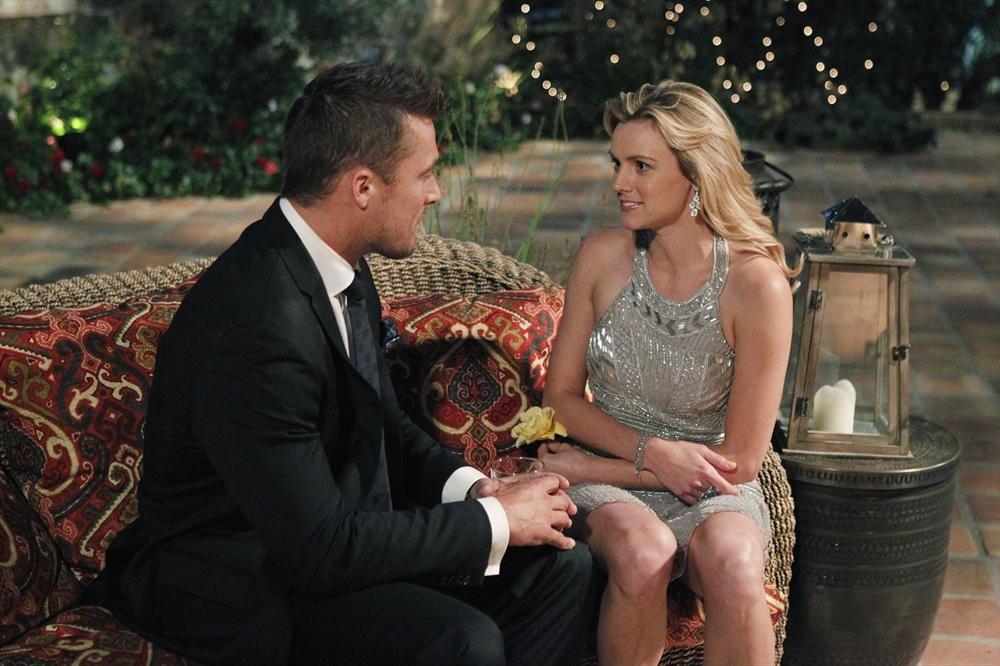 Although the bizarre Ashley S. barely got any camera time last week, she made up for it by acting as crazy as ever! "What are you? I know you're a Scorpio, but I don't really care about that. That's a moon and we're sitting here," Ashley S. rambled before kissing Chris. She continued, "I like, love you. I love everything about you. I actually really do feel that way. I hope that resonates in your mind tonight." Chris had a frightened look on his face and was left speechless!
137217_8425_pre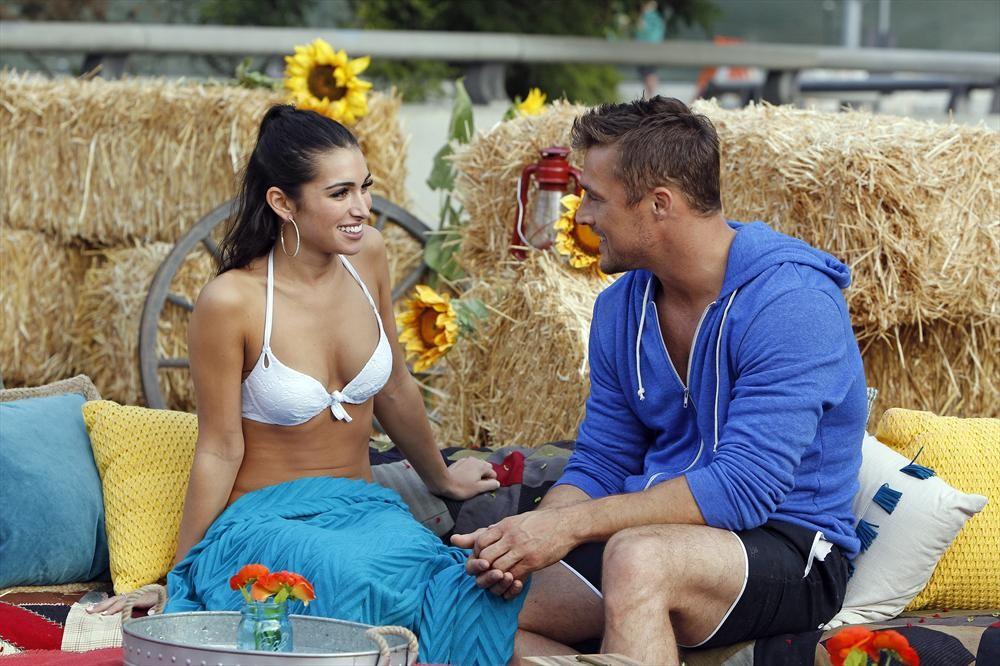 Article continues below advertisement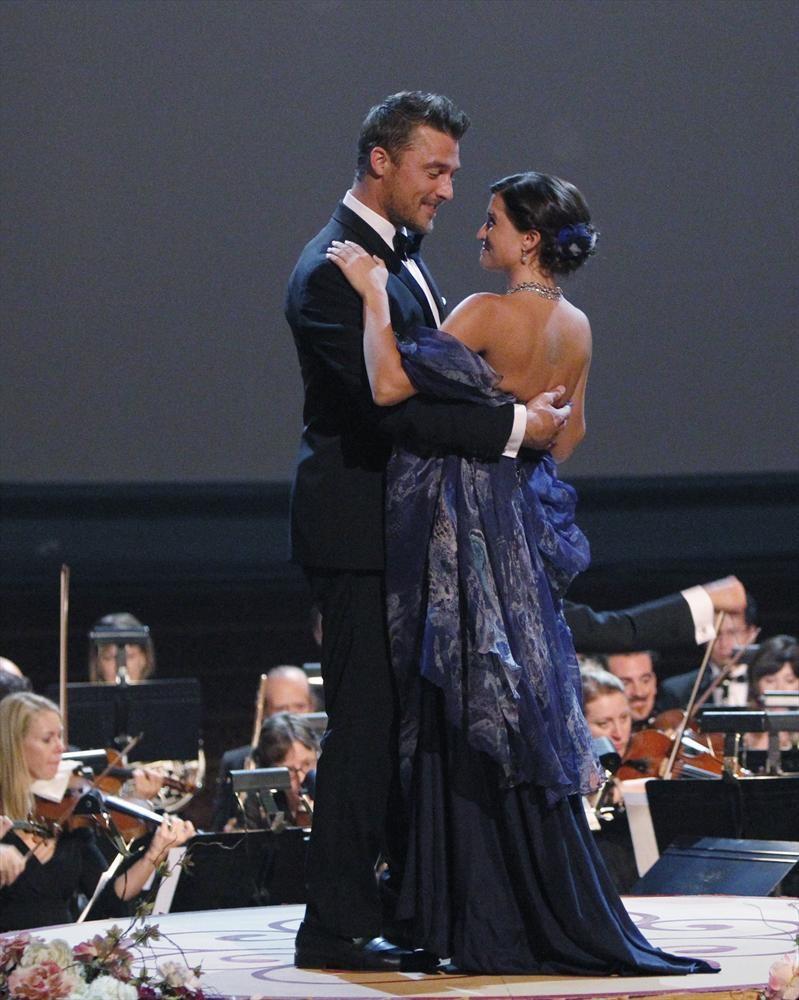 During the group date, Chris' three sisters met with Carly, Nikki, Jillian, Becca, Whitney, Jade and Britt to choose a lady to go on a one-on-one date with Chris. Jade was picked and was given a gorgeous gown, makeover, and Neil Lane diamond earrings to keep for a Cinderella-themed date. This, of course, didn't go over well with Ashley I. "All I want to do is go on a date and dress up like a princess… No one in this house would have appreciated the date like me," she companied. So what did she do? She put on her own gown, did her hair and makeup, and had her own Cinderella date – alone.
137327_0212_pre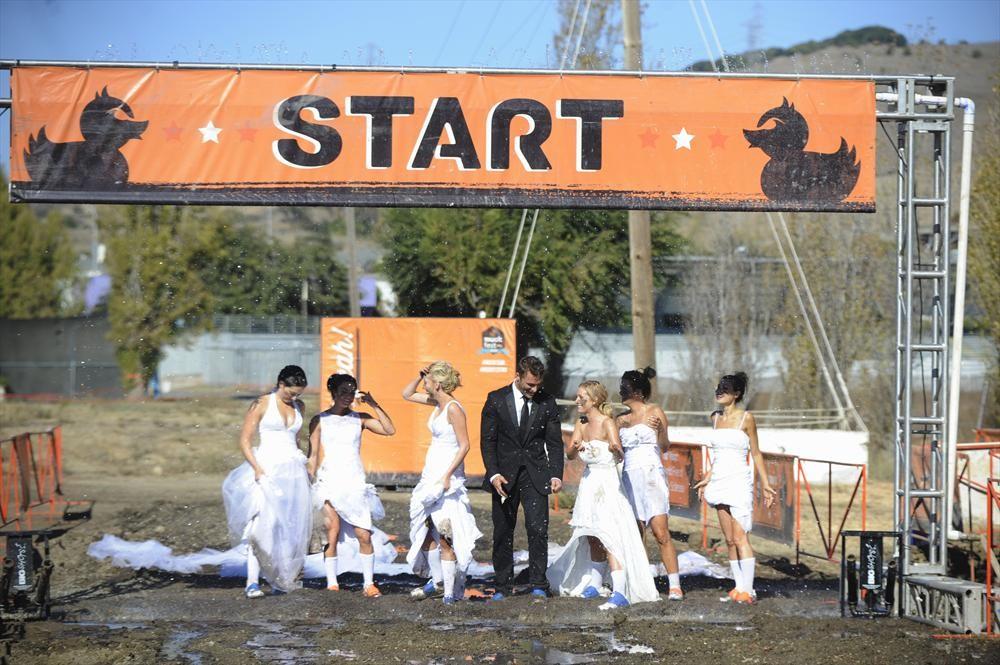 For the next group date, the ladies got down and dirty in a mud obstacle course, while wearing wedding dresses! The athletic Jillian came out on top, and was rewarded with a romantic date with Chris. When Chris asked her where she sees herself in five years, she dodged the question and said in her confessional, "I hate when people ask where I'm going to be in five years. I don't f**king know. It's five years away!" But it got worse from there, as Jillian wouldn't let Chris talk! "When Jillian's talking, I become very confused because the words come out faster than I can understand. Occasionally as her words flow out of her head I begin to think of unicorns and dancing fairies." Maybe Chris and Ashley S. really are meant to be? Despite Jillian's confidence that the date went well, Chris sent her home.
Article continues below advertisement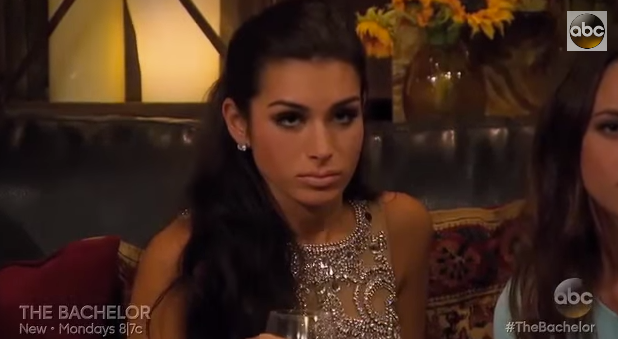 During the rose ceremony, Ashley I. decided to tell Chris that she is a virgin. He responded, "That's a great thing. I totally respect it. I think it's incredible and I think it's a good thing." But Ashley I. couldn't help but feel that she freaked him out. "He was like, 'f*ck this girl is way more serious than I thought she was,'" she cried. "It felt like Chris was scared to kiss me. All of a sudden I became way too serious for him."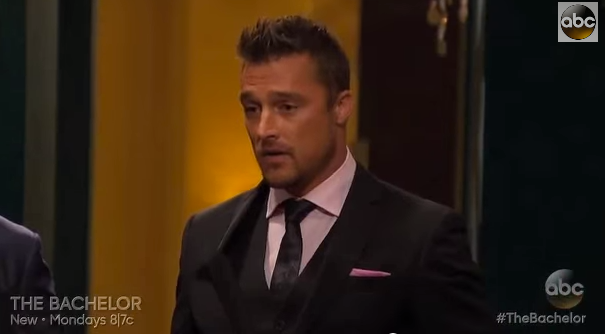 When Chris had one-on-one time with Britt, she informed him that the ladies were upset about the nudity on the group date, and that Kaitlyn, who took her bikini bottom off, was rewarded with a rose. "I'm a little frustrated with the situation," he told the group of ladies after the chat. "I'm here to find a wife and if any of you question that you're more than welcome to go home if you feel I am not here for the right intentions."
137282_0909_pre1