PHOTOS
The Bachelor Recap: Britt Fires At Chris Soules For Not Receiving The Group Date Rose!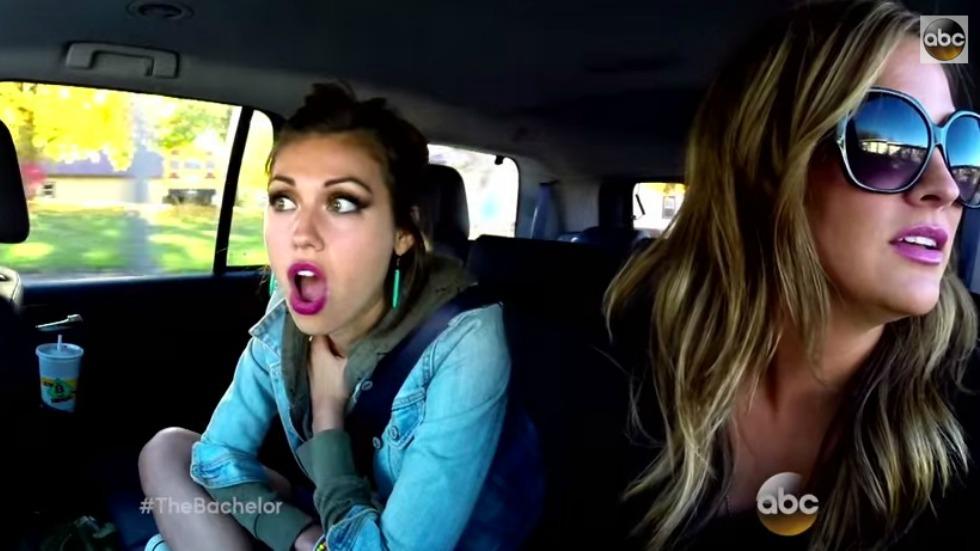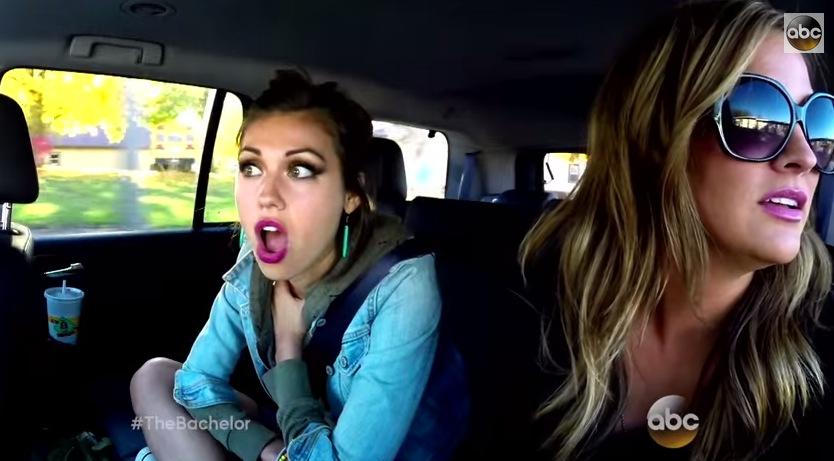 Britt has been a frontrunner on The Bachelor ever since she received the first impression rose. From one-on-one time with Chris Soules to steamy smooches, the women (and viewers!) can't help but be jealous of Britt week after week! But after Britt fired at Chris for not receiving a group date rose, could the duo's picture perfect relationship be in jeopardy? Click through to get all the deets on the confrontation and more from Sunday's episode of The Bachelor!
Article continues below advertisement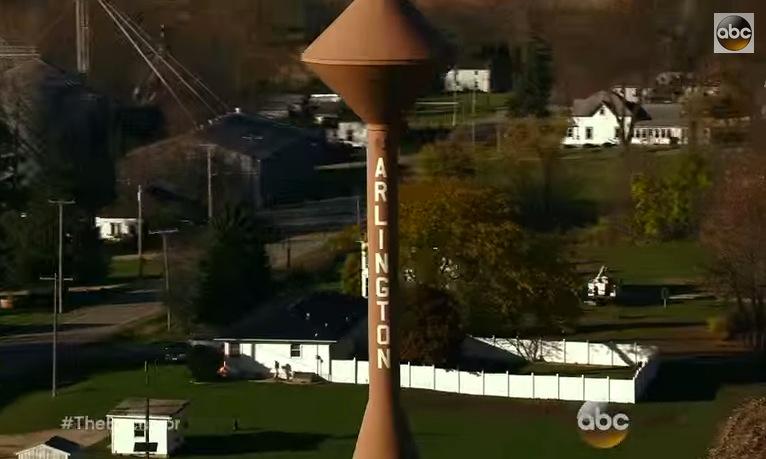 After Chris sent home Kelsey and Ashley on the most awkward two-on-one date in Bachelor history last week, the episode kicked off with Megan asking Chris if he felt a connection with her. When Chris told her that his feelings are stronger with the other women, he sent her home and cancelled the rose ceremony. He then informed the women that they would be traveling to his hometown of Arlington, Iowa!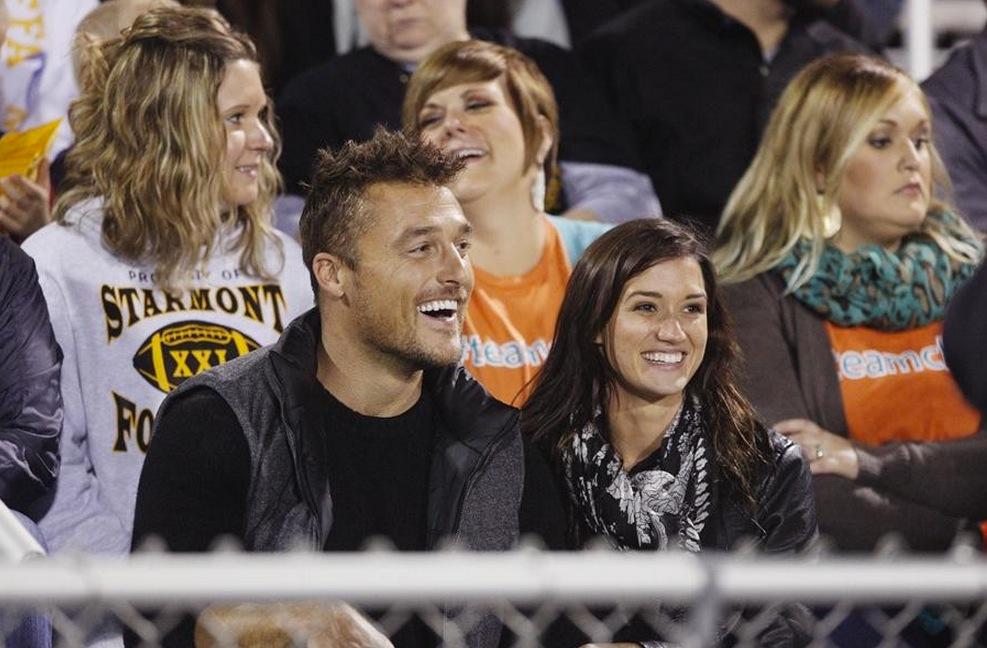 Jade received the first one-on-one date of the episode with a day of experiencing the small town. After Chris explained that all of the town's restaurants, movie theaters and bars closed down, Jade said in her confessional, "Arlington just feels like this little ghost town." But after attending a local football game and meeting his family, Jade could see herself living there.
Article continues below advertisement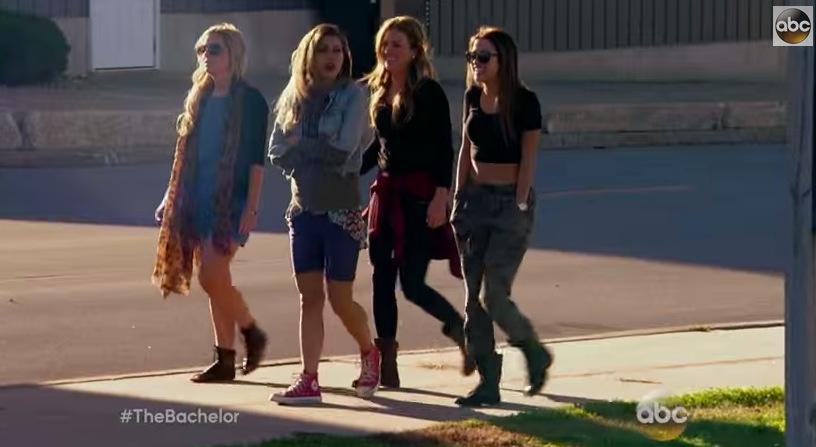 During Chris' one-on-one date with Whitney, Britt, Kaitlyn, Carly and Becca decided to go on a road trip to Arlington. After walking around the desolate town, Britt admitted, "There is not even a restaurant in this town… I'm trying to picture myself here. I don't see myself in this town." But Britt told Jade when they returned that while she didn't see herself there at first, she changed her mind after seeing the sun shine on the "beautiful" town.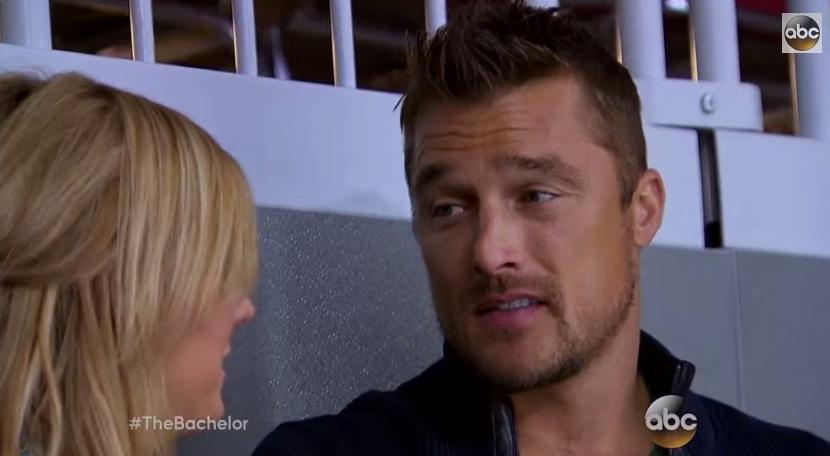 During Britt, Carly and Kaitlyn's group date, Britt told Chris about Arlington, "I felt really alive there. I loved it. It's so beautiful there." Feeling that Britt may not be there for the right reasons, Carly told Chris that Britt said she could "never live" in Arlington. She then told Chris, "It made me so mad. I'm so scared she is not giving you the real Britt. Be careful Chris because I'm really freaked out for you." But when Chris confronted Britt about Carly's accusations, she had nothing but wonderful things to say about his hometown.
The Bachelor Recap: Kelsey Collapses, An Eliminated Contestant Returns
The Bachelor's Juelia Kinney Talks Being Sent Home By Chris Soules
Article continues below advertisement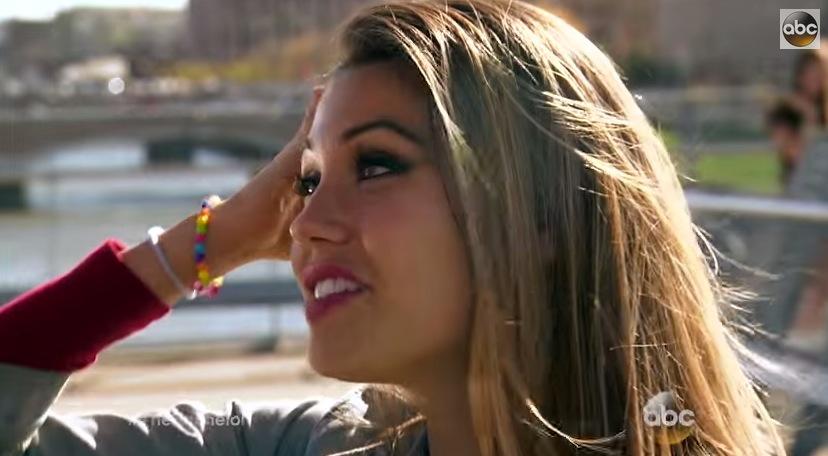 When Chris gave Kaitlyn the group date rose, Britt fired at Chris over his decision in front of everyone. "Im just having trouble," she said. "I'm not mad, I'm just confused and really, really hurt right now. I told you how I envisioned myself as your wife and I want you to come meet my family. Begging for validation, then watching you give it to someone else… it's really hard for me to see that. I want my husband to really, really want me back." Chris responded before leaving, "This was the decision I felt was right tonight. I don't quite understand what you're trying to say." Britt cried in her confessional, "I just don't know if this is how I should feel before I take a man to meet my father."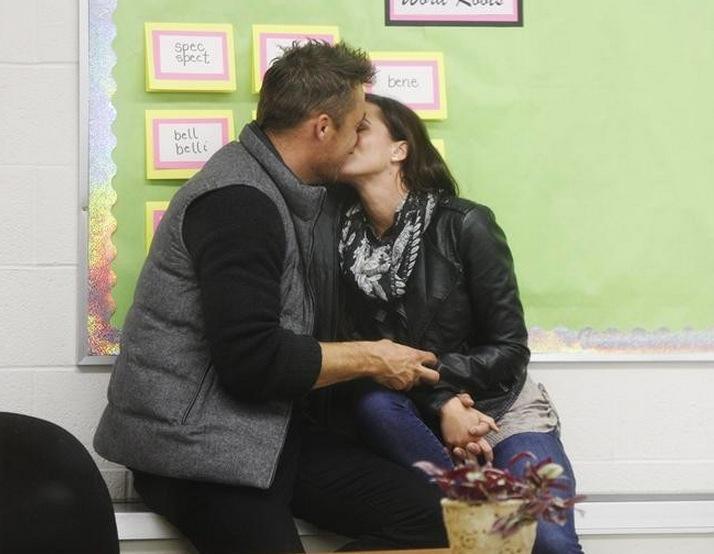 Jade also opened up about her X-rated past to Carly. As OKMagazine.com readers know, Jade posed nude in two Playboy videos. She told her friend, "A couple of years ago, I did some nude modeling for Playboy. I've just been a little nervous because it's out there. If he is disgusted or embarrassed or doesn't see his future wife doing something like that... I want him to find out from me first."