PHOTOS
Britt And Carly Clash, Kelsey Explains Her 'Amazing' Story And Chris Soules Talks To The Castoffs On The Bachelor's Women Tell All Special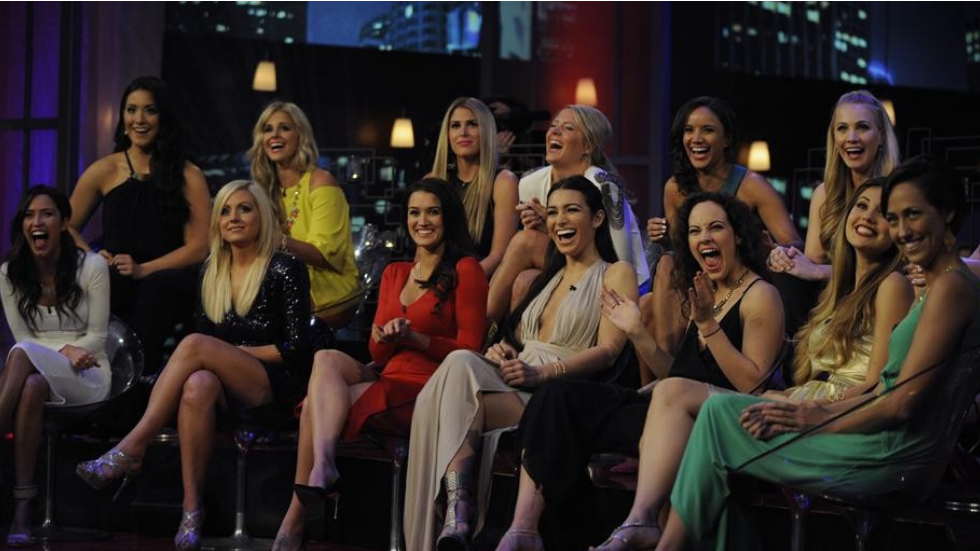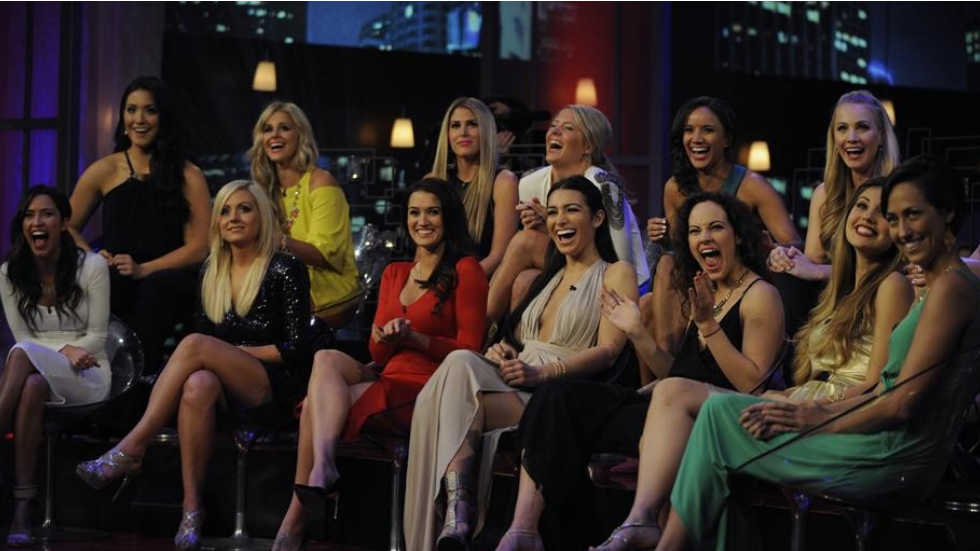 On The Bachelor's Women Tell All special, the ladies finally got the opportunity to confront their fellow cast mates – and they didn't hold anything back! From Britt and Carly firing at each other, to Ashley and Kelsey battling it out, the special was the most drama-packed episode of the season. Chris Soules also joined the women in the hot seat, where Britt, Jade and Kaitlyn demanded to know why there were sent home. Check out 7 must-see moments from the special!
Article continues below advertisement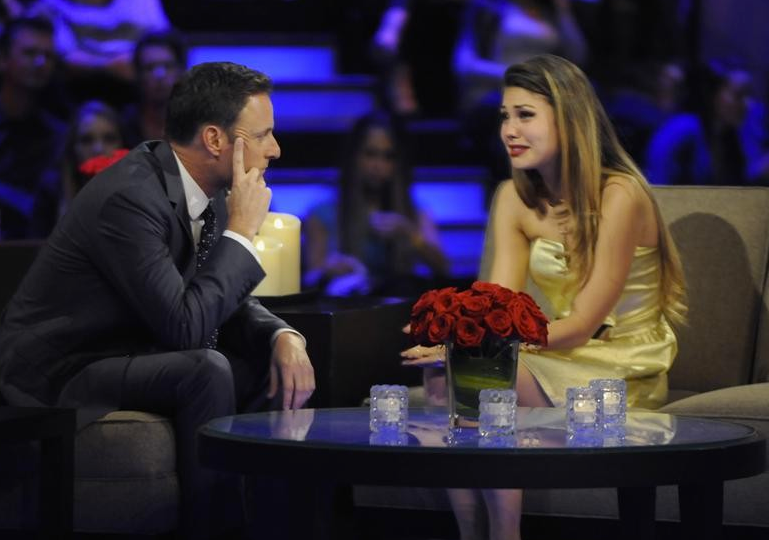 The season's fan favorite, Britt, was the first to sit down with Chris Harrison. Carly claimed that her distain for Britt came from the contestant telling the women one thing, and then telling Chris another. She explained that Britt told the women she couldn't see herself in Arlington, but then told Chris that she loved it. Britt said in response to Carly's accusation, "We're in Arlington for ten minutes and we all were talking about what would it mean to live here. Then we drive back and I'm looking out a window and I'm trying to process this. He lives in a home on the countryside and it's beautiful." When she was able to talk to him later in the show he told her, "My decision was based on our relationship. There are things that made me feel wasn't right."
Screen Shot 2015-03-03 at 8.41.54 AM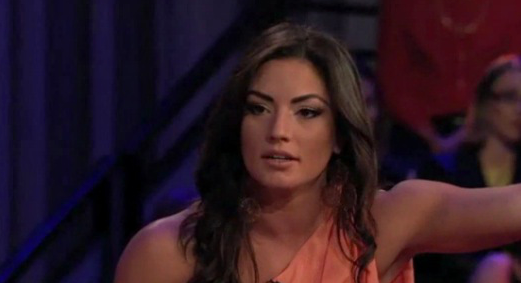 As all of the women attacked Britt for being fake in front of the cameras and Chris, Jillian came to her defense while sticking up for herself against Carly's confessional jabs. "I'll never forget being in the limo on the way to the mud run, and you started bashing my in front of Chris like trying to embarrass me in front of him," Jillian fired. "And then I saw you attack Britt, the most pure-hearted person I've ever met in my life. And for you to attack her because she's so beautiful inside and out, your insecurity and your jealous shines through!"
Article continues below advertisement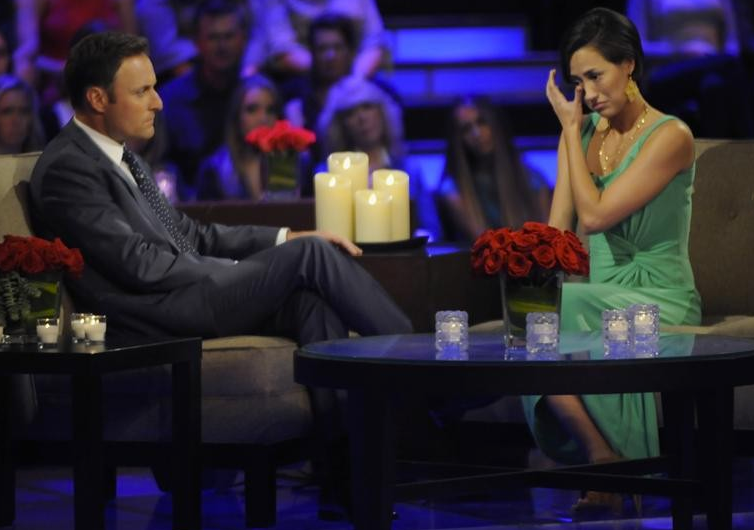 The most controversial contestant of the season, Kelsey, was next in the hot seat to talk about her time on the show. The other women accused her of being condescending and of using her husband's death to receive pity from Chris. When asked how she felt about all the women talking behind her back she said, "I'm feeling like I'm grieving all over again. When my husband died I felt I was recovering and finding happiness again, and that's why I wanted to open up my heart to love again. After this experience it brought me back into shock and despair."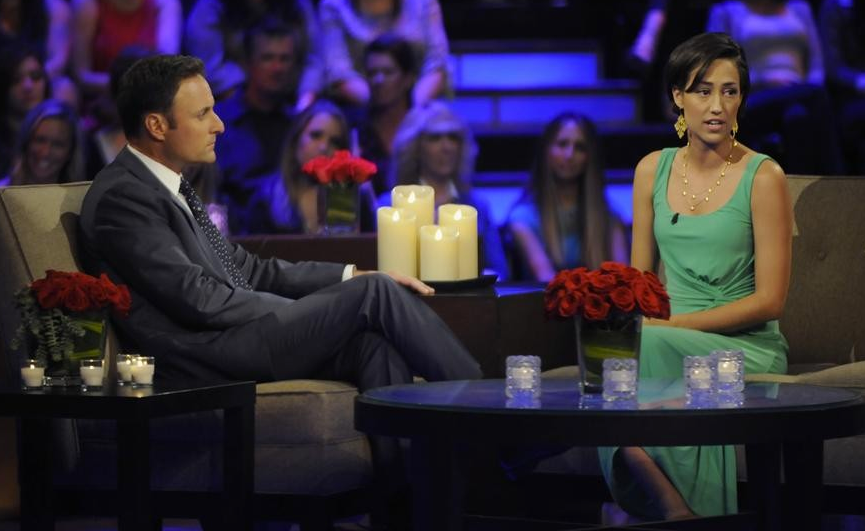 She said of the panic attack that many believed to be fake, "Some might assume it was timely, even though it was a natural reaction to the stress that day." She also commented on how she called her husband's tragic death an "amazing story." She explained, "I regret saying that, that was never my intention to manipulate a death. What's amazing is that at 19 I found the love of the rest of my life. I thought I couldn't move on after he died, but I did."
Article continues below advertisement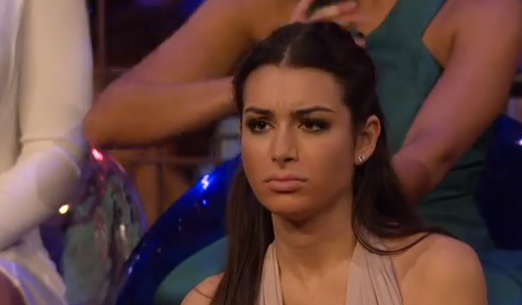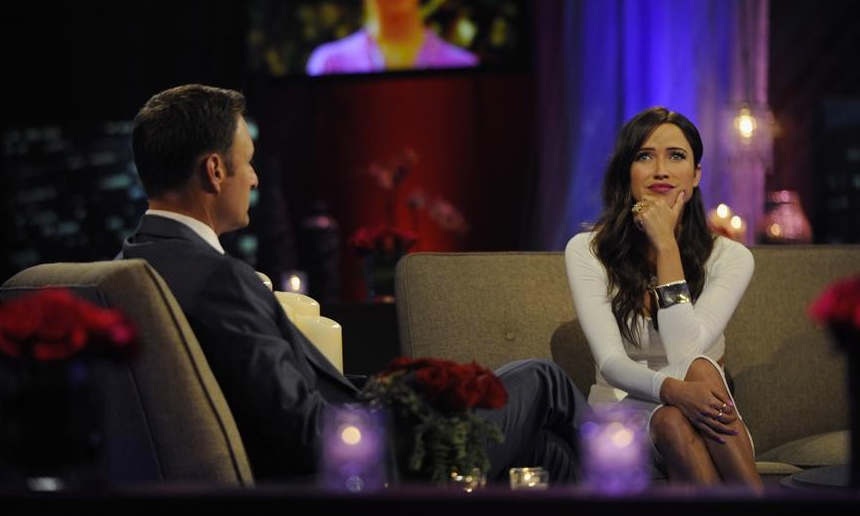 Chris shocked everyone when he sent the fun-loving Kaitlyn home, especially when he told her he was falling for her. She told him, "I had zero reason to believe you were going to do that. I got zero explanation, just a goodbye and you stumbling through your words. What happened?" Chris responded, "I was literally falling in love with three women. It's like you're throwing darts at a dart board in the dark going to that rose ceremony. I was still wavering on what my decisions were going to be."
Article continues below advertisement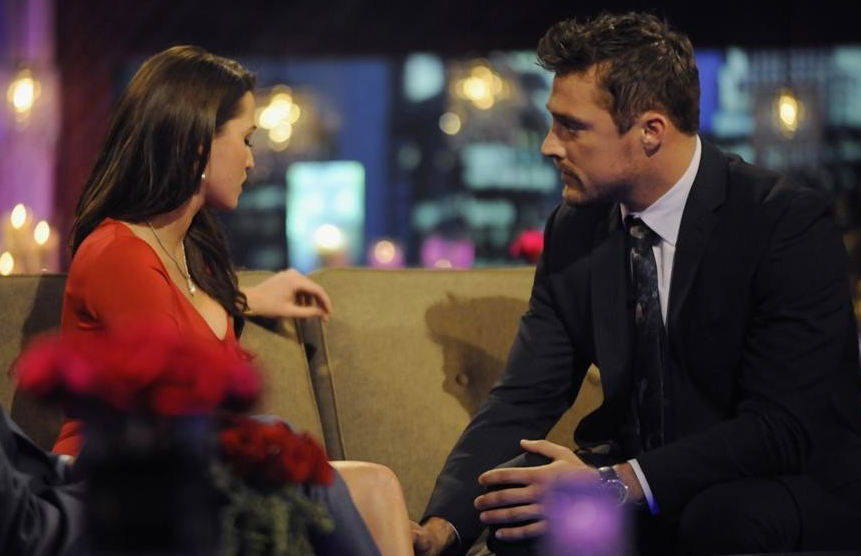 Jade was sent home after she opened up about her X-rated past that included being in Playboy. "I feel like when you sent me home, you told me you didn't have an explanation, and you made sure to let me know it wasn't because of my photos and what I did," she told Chris. "After the episode aired, I read your People blog and what you said really hurt me. You said the person you knew and the person my family described were two different people and that was disturbing." Chris replied, "More caught off guard. Your brothers referred to you as a wild mustang."
CHRIS SOULES