PHOTOS
Santa, Is That You? Vanessa Hudgens Stuffs Her Ferrari After Holiday Shopping: Photos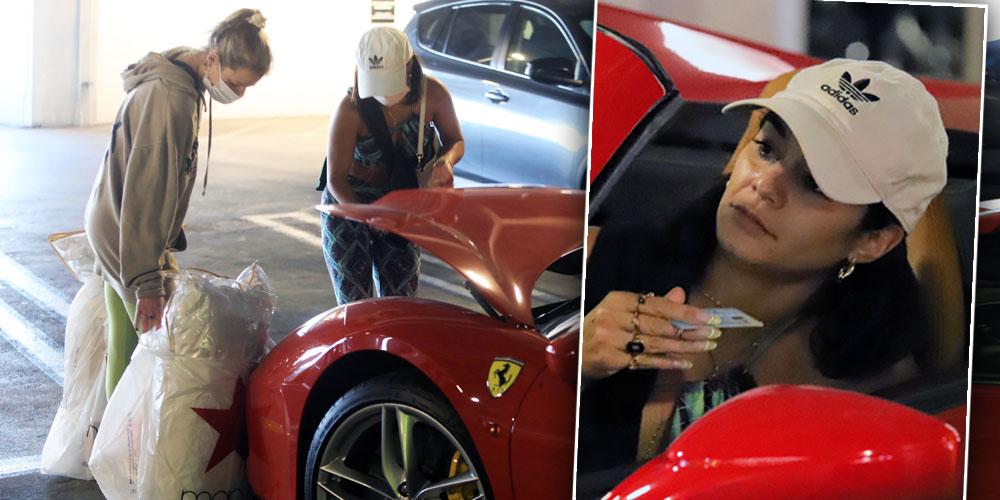 While most of us are still contemplating where to order our side dishes for a socially-distanced Thanksgiving, Vanessa Hudgens is already starting her holiday gift shopping.
And we're not talking just opening up the laptop and clicking "order now." The 31-year-old High School Musical star took things into her own hands and visited a mall in Beverly Hills, Calif., where she loaded up on goodies from Macy's. So many goodies, in fact, that she struggled to fit them all into her sleigh — err, that is, the the trunk of her Ferrari.
Article continues below advertisement
However, from the looks of it, we'd sure like to be on Hudgens' Christmas list!
Scroll through to see her shopping spree.
Toting The Loot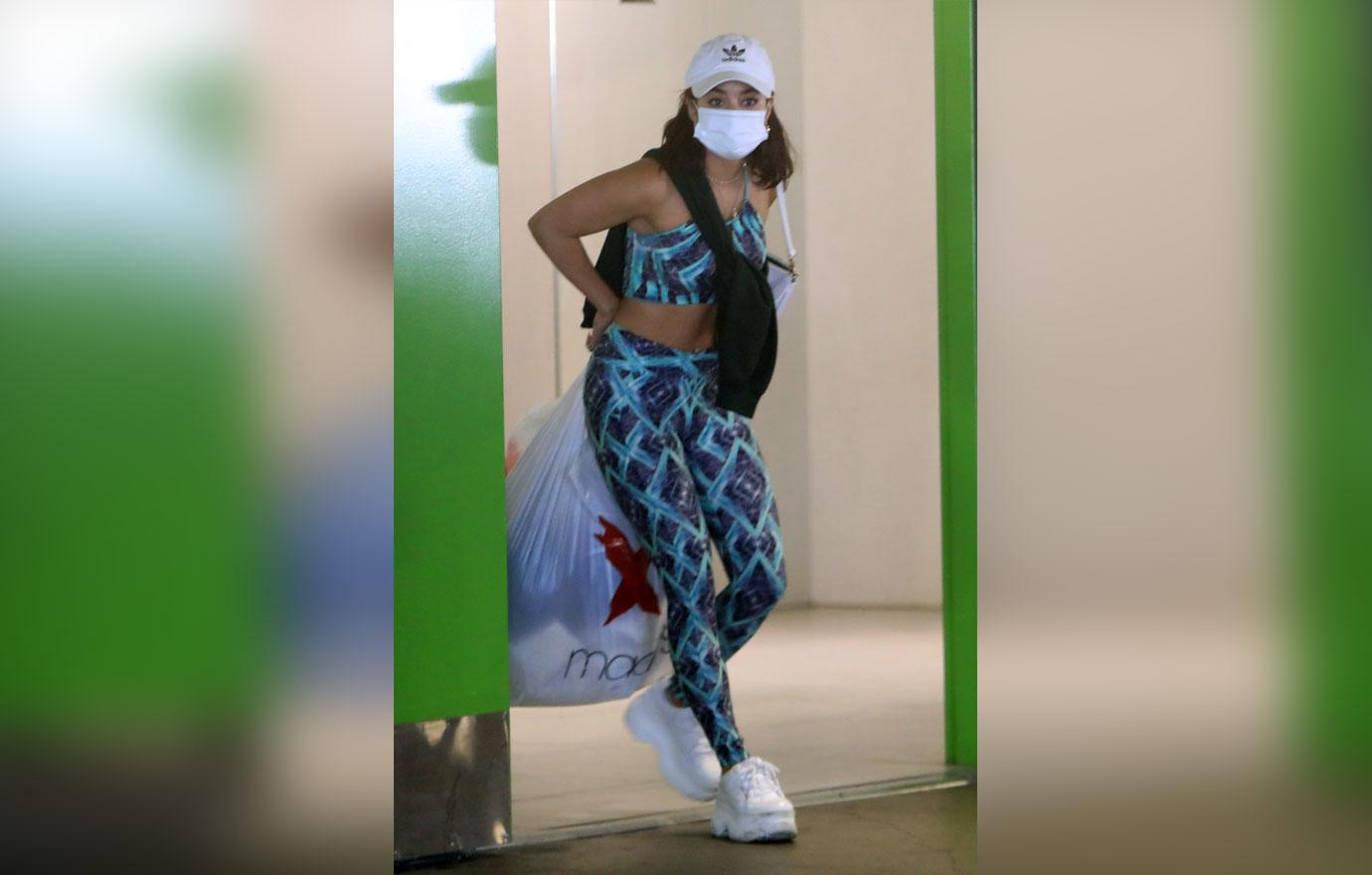 Hudgens, properly masked up for her excursion to the mall, exited to the parking lot hauling some heavy looking bags to her car.
Article continues below advertisement
Will It Fit?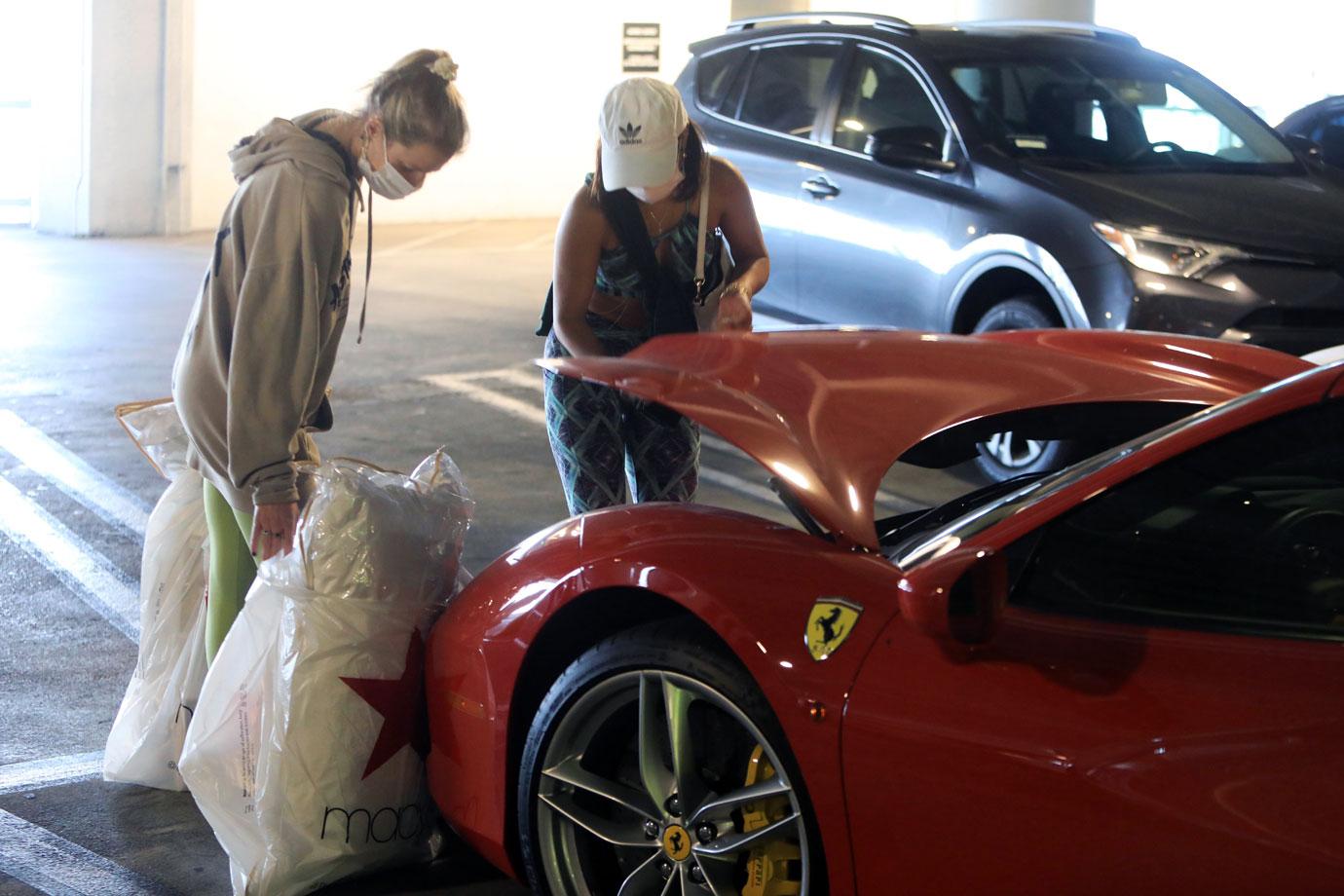 The actress, with pal GG Magree, gave dubious looks at her Ferrari's small trunk. How on earth would they get all the loot inside?
Article continues below advertisement
Making A Plan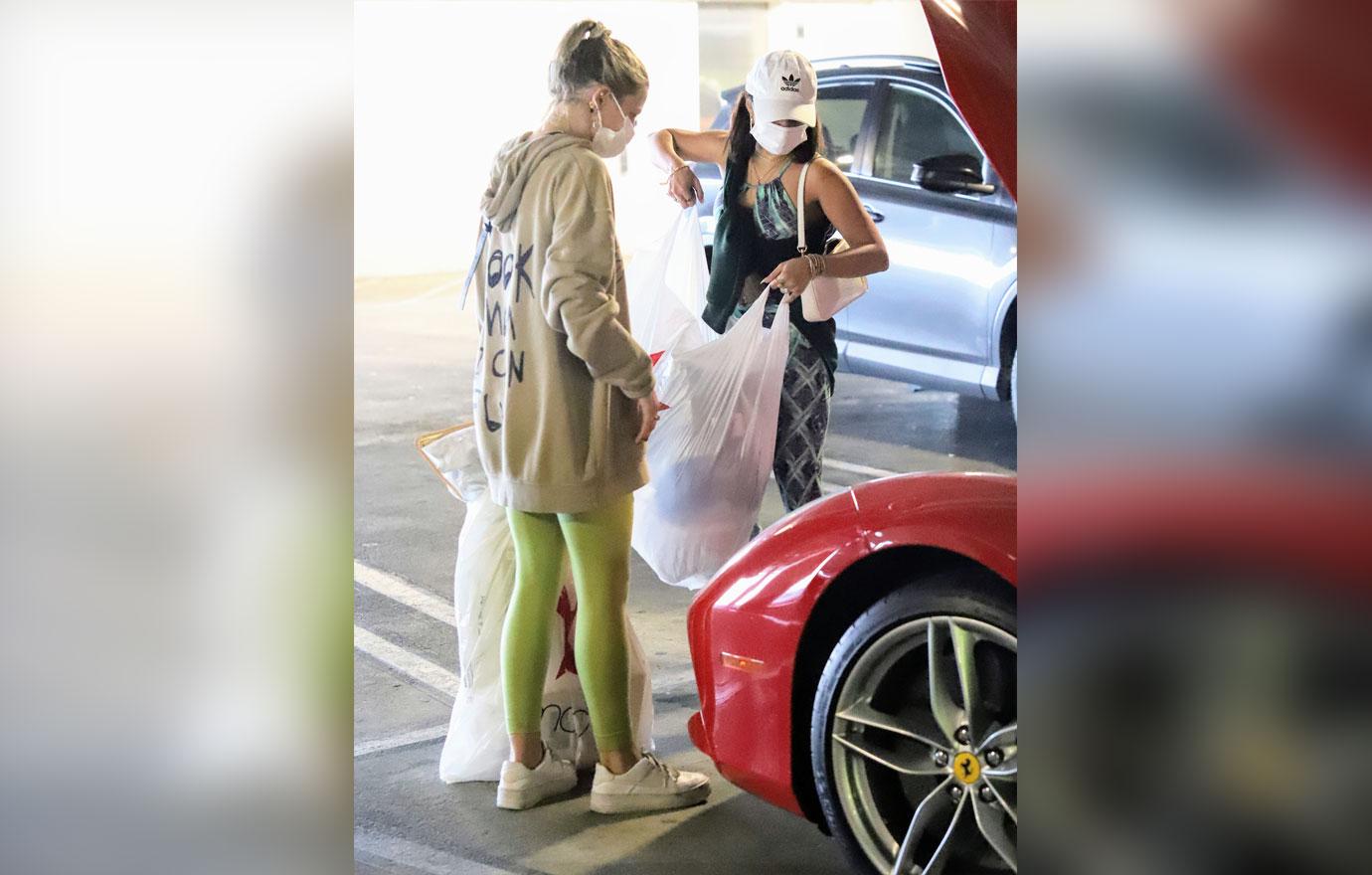 The two women took a minute, and seemed to be plotting how to Jenga-like squeeze the bags in the trunk.
Article continues below advertisement
Time For A Little Muscle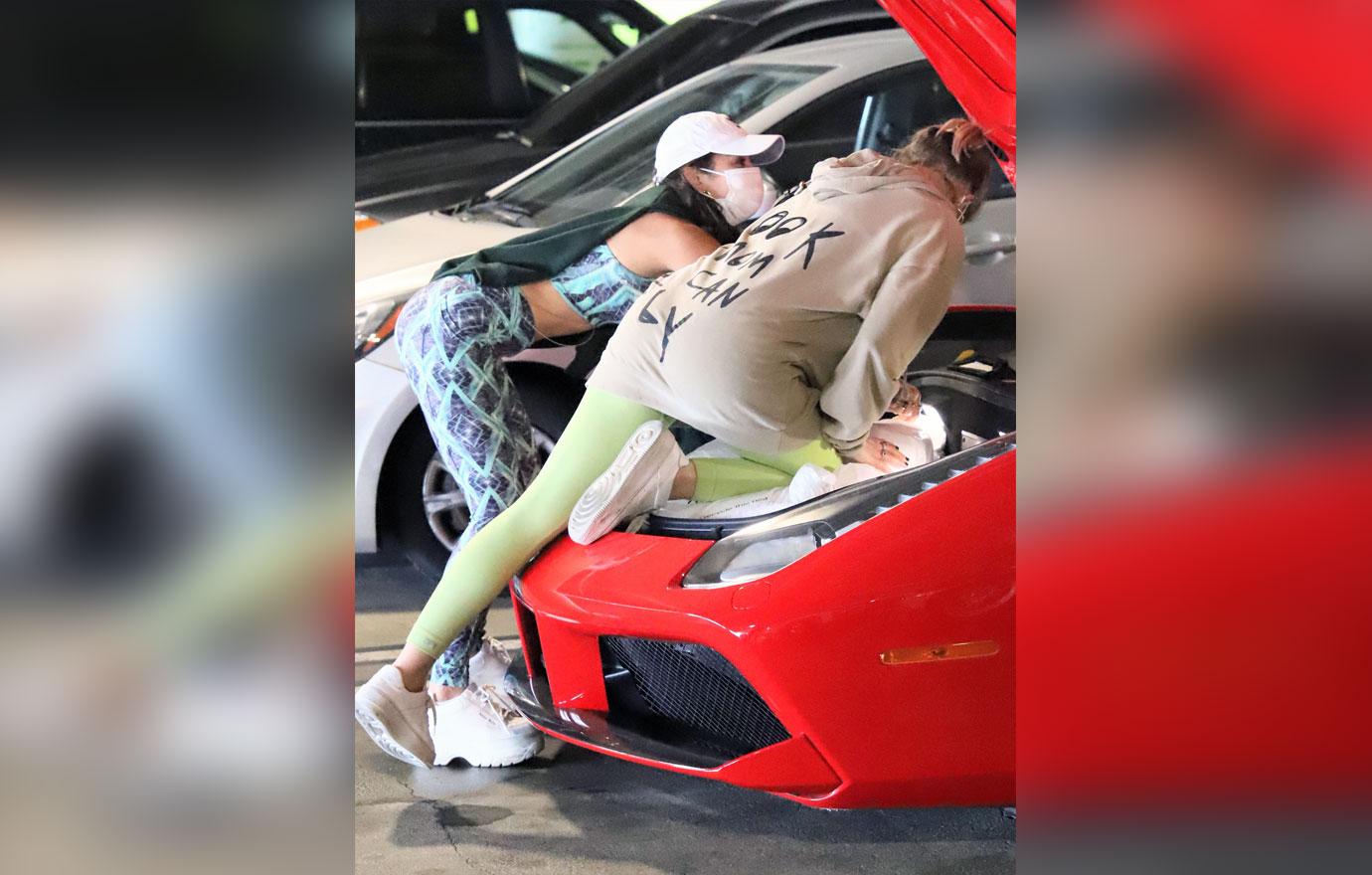 When all else fails, just squash it in! Hudgens used arm muscle, while Magree took a knee. Let's hope there is nothing fragile in the bags!
Article continues below advertisement
All Systems Go!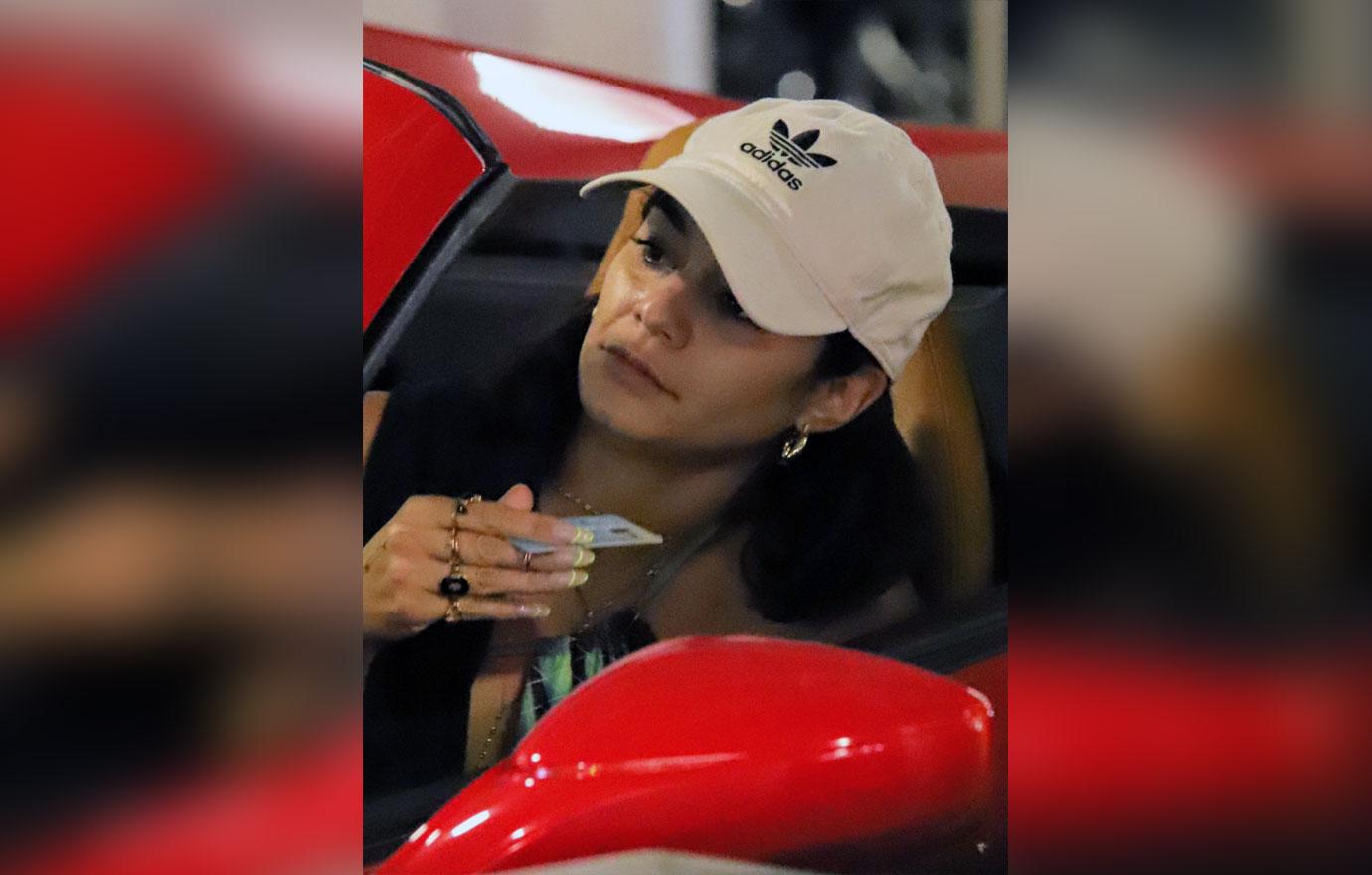 With her items finally safely, if perhaps squashed-ly, stashed in the back of the Ferrari, Hudgens removed her mask, got in the driver's seat, and likely patted herself on the back for knocking some holiday shopping off her list early!