PHOTOS
While You Were Sleeping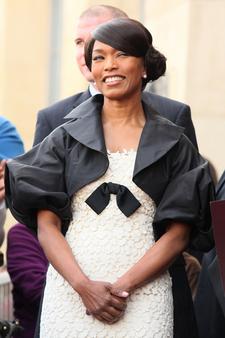 Meet the Browns actress Angela Bassett was honored with a star on the Hollywood Walk of Fame yesterday. "Do you ever have one of those days? I woke up and the sun wasn't really shining but then it burst through the clouds and it was glorious," said Bassett. "Hallelujah!" Bassett, who was nominated for an Oscar for her performance as Tina Turner in What's Love Got to Do With It, moved from New York to L.A. in 1988. "I meant to stay six months but I stayed. Today my cup runneth over!"
Article continues below advertisement
Take a lesson from Renee Zellweger ladies! The Leatherheads actress, who is a natural brunette, says her hair has been dyed so many times that she's amazed "it's still attached to my head, by the grace of God." Her biggest color gaffe? Using temporary stuff instead permanent, she told In Style "What I didn't know is the temporary stuff stains the inside of the shaft, so you can't get it out. It was Ronald McDonald red. Then it faded to pumpkin. Then it was pink, then mango. Mango hair -- now that's a look."
Rapper T.I. will be allowed to spend Easter with his family. The incarcerated rapper, who is in jail awaiting trial on weapons charges, must be accompanied by a court-approved monitor and an attorney, but can attend church and spend time with his family. T.I. was arrested on Oct. 13 for attempting to buy unregistered machine guns and silencers. He was due to headline the BET Hip-Hop Awards the same day.