PHOTOS
Who Is Jack Kennedy Schlossberg? 10 Things To Know About JFK's Hot Only Grandson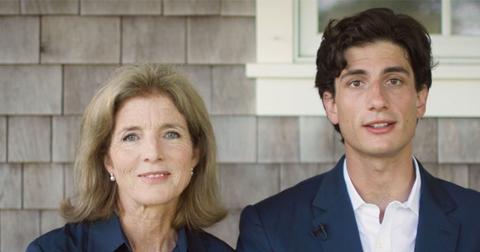 Aug. 19 2020, Published 7:57 p.m. ET
View all comments
Jack Kennedy Schlossberg's cameo during the 2020 Democratic National Convention may have been quick but it's certainly making a lasting impression.
On August 18, the 27-year-old grandson of President John F. Kennedy made a virtual appearance alongside his mom Caroline Kennedy, during the second night of the DNC.
"Sixty years ago in a crowded L.A. stadium, my father accepted the Democratic nomination for president," Caroline said during her speech endorsing Joe Biden.
Article continues below advertisement
"Times have changed, but the themes of my grandfather's speech — courage, unity, and patriotism — are as important today as they were in 1960," Jack added. "Once again, we need a leader who believes America's best days are yet to come. We need Joe Biden."
BEST FASHION MOMENTS OF THE 2020 DEMOCRATIC NATIONAL CONVENTION: PHOTOS
Immediately, the internet went into overdrive as swooning viewers who found themselves scrabbling to learn more about the handsome Shawn Mendes lookalike.
So is he single? Does he have political ambitions? Scroll through the gallery below to learn 10 fun things about Jack.
He Is On The Cusp When It Comes To His Astrological Sign 
Jack was born in New York City on January 19, 1993 making him a Capricorn/Aquarius cusp. Personality traits this combination is known to have a drive for success and the gift of creativity.
Article continues below advertisement
He Has Two Sisters
Jack is the only son of Caroline Kennedy and her husband Edwin Schlossberg. He has two older sisters Rose, 32, and Tatiana, 30.
Article continues below advertisement
He's An American Legacy
As the lone grandson of John and Jacqueline Kennedy, Jack became the only surviving male descendant of JFK's immediate family after his maternal uncle, John F. Kennedy Jr., died in a plane crash in 1999.
Article continues below advertisement
He's Smart, Really Smart
Jack attended Yale University, graduating in 2015 with a degree in history with a focus on Japanese history. While there, he wrote for the Yale Daily News and Yale Herald and received EMT training. If that wasn't enough, the Ivy Leaguer entered the joint degree program of J.D. and M.B.A. from Harvard Law School and Harvard Business School.
Article continues below advertisement
He's Dabbled In Acting
Back in 2018, Jack made his acting debut when appeared on the season eight finale of CBS' Blue Bloods. Before the show, he took to Instagram to share a sneak peek at his role and to share his excitement for his TV debut.
"I don't make the rules, I just pretend to enforce them — Cash me tonight on the season 8 finale of Blue Bloods my dream come true!! Best show in the entire world," Jack captioned the below photo of himself dressed as a police office.
Article continues below advertisement
He's Got Style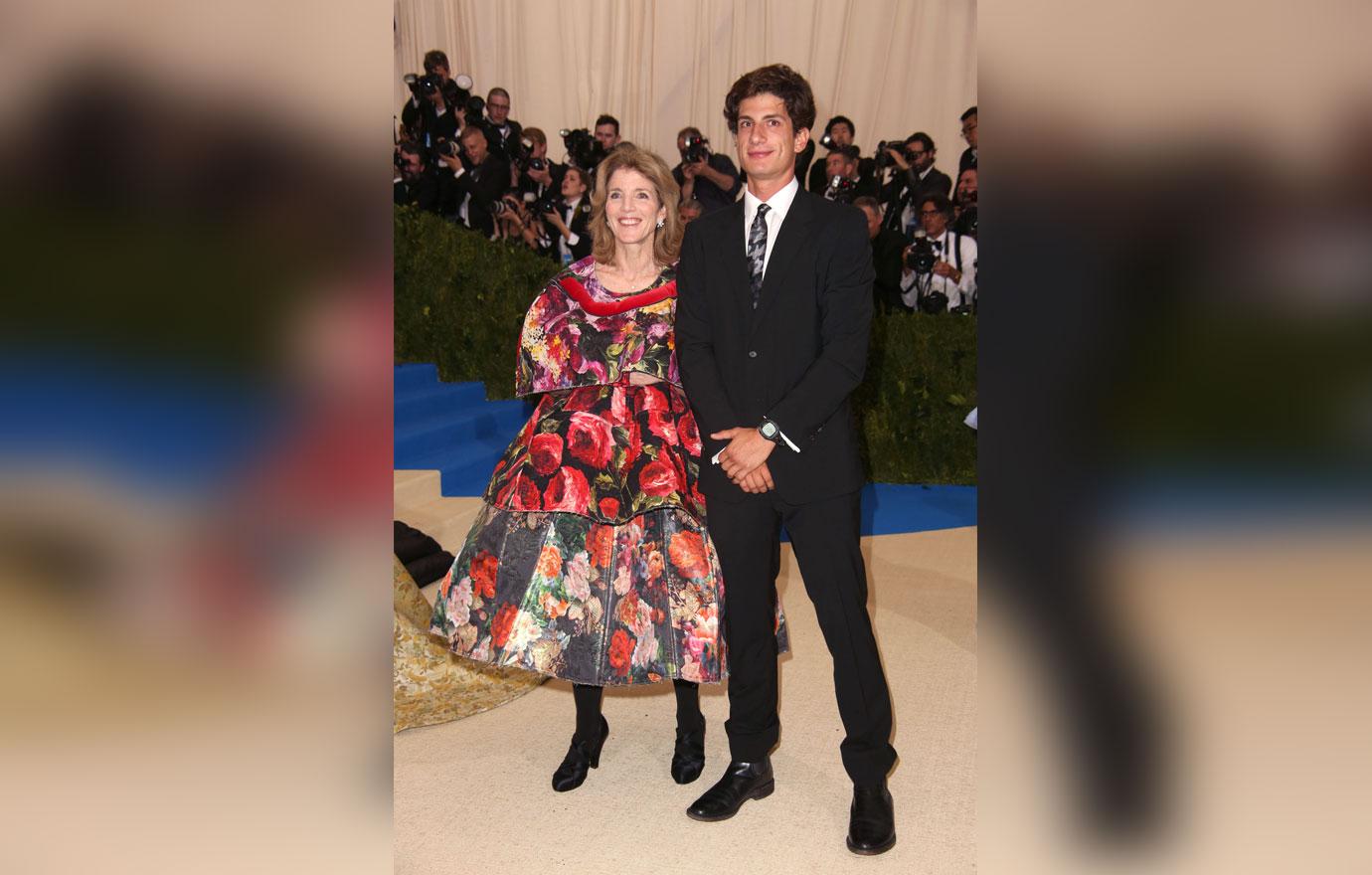 In 2017, he was named to the Vanity Fair's "Best Dressed List." and attended the fashion forward MET Gala that same year alongside with his mom.
Article continues below advertisement
He's Philanthropic
While still in eighth grade, Jack co-founded ReLight New York, a non-profit organization that raised more than $100,000 to install compact fluorescent lights in low-income housing developments.
Article continues below advertisement
He's Spent A Lot Of Time Japan
Jack has made several public appearances overseas while accompanying his mother on duties while she served as the U.S. Ambassador to Japan from 2013 to 2017. In May 2014, he and Caroline toured Fukushima Daiichi Nuclear Power Plant wearing yellow helmets and white protective suits with their last names emblazoned on them. He said there, "I hope my peers, my generation in the United States will keep Fukushima in mind and understand that there is still work to be done and we can all do something to help."
In October 2015, after graduating from Yale, Schlossberg started working at Rakuten, Inc, a Japanese internet and e-commerce company, in Tokyo, Japan. He met Hiroshi Mikitani, the CEO of Rakuten, while visiting Sendai.
On April 10, 2016, he and Caroline greeted the then U.S. Secretary of State, John Kerry, who arrived at the Iwakuni Marine Corps Air Station in Yamaguchi Prefecture to attend the G7 foreign ministers' meeting in Hiroshima prefecture
The same year he also worked for the U.S. Department of State and Suntory Holdings Limited, a Japanese brewing, distilling and beverage company.
Article continues below advertisement
He Hasn't Ruled Out Politics
In September 2012, when asked about his interest in a political career, the then teenager responded: "Politics definitely interests me. I'm most interested in public service."
Article continues below advertisement
He Reportedly Cheated On His Last Serious Girlfriend
JFK was often accused of cheating on his wife Jackie O throughout their marriage – and it appears his grandson may have inherited philandering footsteps. Last summer RadarOnline exclusively revealed that Jack and his yogi girlfriend Krissy Jones split after he allegedly cheated.
The two were first linked together in 2017 after meeting through mutual friends. They began exclusively dating again in the beginning of 2019, an insider told Radar.
As to Jack's current dating status? It remains a mystery but there doesn't seem to be any sign of a significant other.