PHOTOS
Why Doesn't Disney Have Vanessa's Back?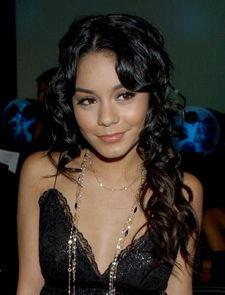 After OK! exclusively broke the story Wednesday morning that Vanessa Hudgens had been given the boot from the upcoming High School Musical 3 by Disney, the teen star's personal publicist (not a Disney employee) seemed to magically appear on every entertainment news site in the world to deny the report.
Of course, that's what publicists are hired to do and OK! stands by our reporting.
What OK! really wants to know is why — if the story is as false as Vanessa's rep wishes it were — hasn't Disney come out in such vigorous defense of the young star of their hugely profitable production?
Article continues below advertisement
When originally asked for a comment on the story, OK! was only told the cast, including Vanessa, was "still in negotiations for the feature film," which they have since repeated to several other news sources, from Fox News to Access Hollywood, apparently refusing to say anything stronger in their defense.
So why wouldn't Disney just come out with a "We're standing behind her all the way" comment? "They're probably waiting to gauge the public's reaction to the story," one Hollywood insider explains to OK!. "If HSM fans seem to be okay with moving forward without Vanessa, Disney made the right decision. On the other hand, if there's some public outcry demanding her return, that's when you'll probably see a public statement."
Well, just judging by the readers of OKmagazine.com, it seems like Disney ought to be extending the olive branch to Vanessa. The overwhelming number of comments on the story were pro-Vanessa, and thousands of supporters flooded the poll, saying they would never watch a High School Musical with her. So, for the sake of the massively popular franchise, Disney had better prick up their ears and listen.