REALITY TV
A Much Fitter Rob Kardashian Is Set To Return To KUWTK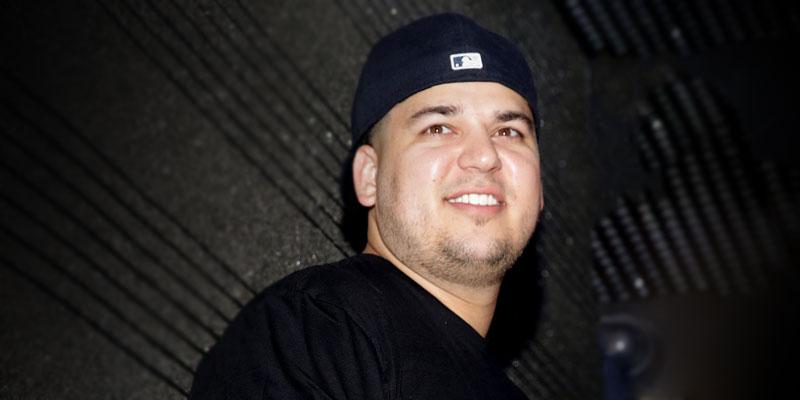 Rob Kardashian is ready to make a comeback!
While Rob has been focusing on his health, he has reportedly been "casually dating" and "plans to appear" on Keeping Up With the Kardashians in the future.
According to UsWeekly, the 33-year-old continues to shed pounds after years of being in the shadows and had recently been romantically linked to model Aileen Gisselle, who sparked dating rumors after sharing a post of her and Rob's date night on her Instagram story with the heart-filled filter.
Article continues below advertisement
Rob showed off his slimmer figure during an appearance at sister Khloe Kardashian's 36th birthday bash in June. After making his social media return the same month, Rob posted a photo from the party with Khloe's pal Savas Oguz and her ex- Tristan Thompson, with the caption: "Woo back baby."
He was seen rocking an all-black outfit of a sweatshirt, jeans, and sneakers at the intimate party for the Revenge Body host.
A source previously revealed to E! that Rob seems to be "happier than ever" while focusing on his weight loss journey and spending time with his daughter, Dream, 3, whom he shares with ex-Blac Chyna. The source explained, "Rob has been thriving during quarantine" and "is loving spending time with Dream and entertaining her with activities."
FROM CHRISTINA MILIAN TO NICKI MINAJ: IT'S THE CRAZIEST CELEBRITY NIP SLIPS EVER!
Article continues below advertisement
"He's in a good mental state. The combo of all those things and time has really paid off with his fitness and his body," the insider added. "He's really focused on being a parent, he lives for Dream and that keeps him in a good place," and "is always sharing her milestones with his sisters and loves teaching her new things. Dream is his number one priority".
Although Rob is at a better place in his life, he is still surrounded by much drama amid his custody battle with Chyna, 32, whom he dated on and off from 2016 to 2017. The battle for custody between the two took another turn after the rapper told E! That their reality show Rob & Chyna was canceled due to her race.
However, Rob won't let the custody battle get the better of him and as he remains committed to working on himself and taking care of his health with the support of his family.
THESE 19 CELEBS MAY HAVE JUMPED ON THE BOOB JOB TRAIN
"He spends a lot of time with Khloe and loves to bring Dream to her house for playdates," the source said. "Rob also spends a lot of time at Kris Jenner's house and they have a very close relationship."
Article continues below advertisement
According to Khloe, Rob can be seen in the upcoming episodes of the family's hit show KUWTK. The 36-year-old told PEOPLE in July that "Rob is going to be on the show more" adding "Rob is truly my best friend."
"I love, love, love, him. He's always around. People think we don't see him, but just because the public doesn't see him, doesn't mean we don't see him," said the Good American co-founder.
Rob seems to be ready to make a slow return into the public eye as he shared a shirtless post of himself in the pool."I didn't see the light until I was already a man, by then it was nothing to me but blinding," he wrote quoting the Dark Knight Rises film in his caption.
The new season of KUWTK will return in September 2020.