REALITY TV
How @BabsEvansMTV Would Recap Episode 12 of Teen Mom 3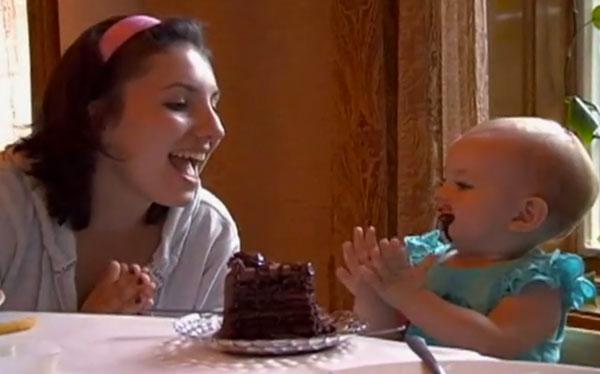 There's only a few episodes left of Teen Mom 3, but clearly @BabsEvansMTV still has some thoughts as the season winds down. Here's what happened with Mackenzie and Josh, Briana's secret date, Arabella's first birthday and more:
OK! News: Amber Portwood Gets Released from Jail!
Mackenzie's parents are still mad at her after disrespecting them (and mistreating Gannon) last week, but things seem to be better on tonight's episode when Josh decides to start coming around more. He even goes on a trip to the lake with the Douthits! One big happy redneck family. So cute.
Article continues below advertisement
@BabsEvansMTV would say: "Are ya happy? Ya finally got ya son's FATHA to be a real dad? I hope it stays this way for ya!"
OK! News: Which Teen Mom's Ex Boyfriend Just Got Arrested?
Briana goes behind her mom and sisters' backs not once but twice this episode when she goes on two dates with Jacob, whom both her mom and sister despise. But it doesn't even matter because by the end of the episode, Jacob never calls and Briana finds out via Twitter that Jacob was dating someone else anyway. Phew. Close one.
@BabsEvansMTV would say: "Why do ya always have such bad luck with boys on Twitta! First Devoin brought you ta COUHT over Twitter, now this LOOSA? Ya motha's right. Ya gotta be a motha and a not a GIRLFREAND right now!"
OK! News: Mackenzie Douthit's Scandalous Instagram Pic
Alex was really expecting Matt to call her on Arabella's first birthday so that he could finally see his daughter after rehab, but obviously that didn't happen. Still, Alex had an amazing princess-themed first birthday party for Bella and we're pretty sure the baby didn't even notice he was gone. That chocolate cake is way better than a deadbeat dad anyway.
@BabsEvansMTV would say: "Are ya kiddin' me? Ya really though that Matt was gonna call ya on heah birthday? He's always smokin' the weed like my DAWTA! Matt's gotta GROW A PEAH!"
Photos: Teen Mom Stars Then & Now
Katie is away from Molli for the first time this episode when Joey takes her for the weekend. But what's worse—that Molli couldn't breastfeed for two days or that Katie didn't know that Joey took Molli to hang out with his new girlfriend and her baby?! Uh oh.
@BabsEvansMTV would say: "Joey's a real IDIOT if he thinks he can just take ya dawta to be around a stranga like that. And why would he take a BABY to a mud race? He's IRRESPONSIBLE and ya don't deserve this BEHAVIAH!"
Photos: The Teen Mom Girls With Their BFFs
Which girl did you feel the worst for on tonight's episode? Tweet us @OKMagazine or tell us on our Teen Mom Facebook page!