REALITY TV
How @BabsEvansMTV Would Recap Episode 6 of Teen Mom 3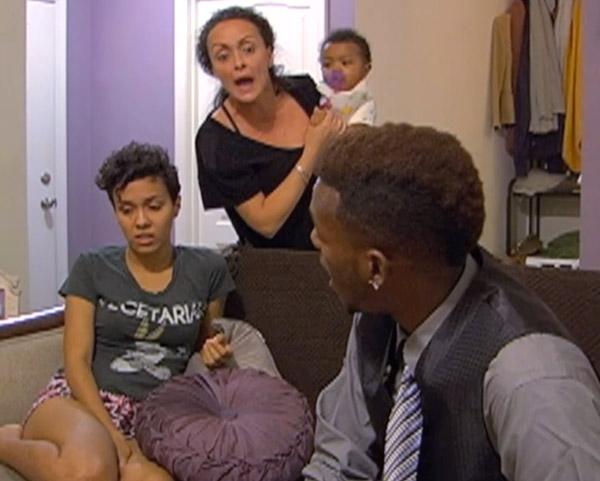 We know you're dying to know what @BabsEvansMTV has to say about tonight's episode 6 of Teen Mom 3, right? RIGHT?! Keep reading for her commentary on what went down with the ladies and fine, a little bit of our own commentary, too...
OK! Exclusive: The Teen Mom 3 Girls Reveal Their Hidden Talents
Mackenzie's boyfriend Josh goes back to the rodeo for the first time since his accident on 16 & Pregnant, and it's off to a rough start mainly because Mackenzie's parents got lost on the way there and everyone missed his first race. And also? He didn't win any money the first time, so him and Mackenzie are baaasically still broke and she's scared they won't be able to afford their dream life/wedding. Yikes.
Article continues below advertisement
@BabsEvansMTV would say: 'Why do ya feel so BAHD about missin' tha rodeo? Ya shouldn't be SUPPOHTIN' somethin' so dangerous for the fatha of ya baby!'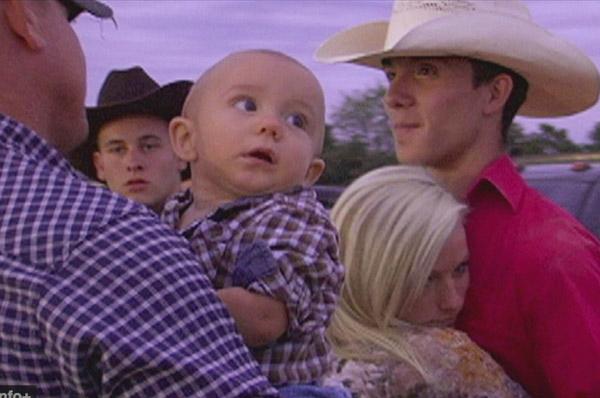 Briana and Devoin have been in an awkward place for all of the season thus far, and tonight, it all kind of came to a head. First Roxanne kicked Devoin out of their house after saying that Briana didn't grow up with a father so that she doesn't realize why Nova needs him, and then, Bri served him court papers saying that he can't go near the baby. Devoin tweeted minutes later that he's a "free man," so yeah...stay tuned we guess?
@BabsEvansMTV would say: "Ya made the right choice by getting the COUHT involved, Bri. But I can't even BULIEVE his tweet! What a loosa!"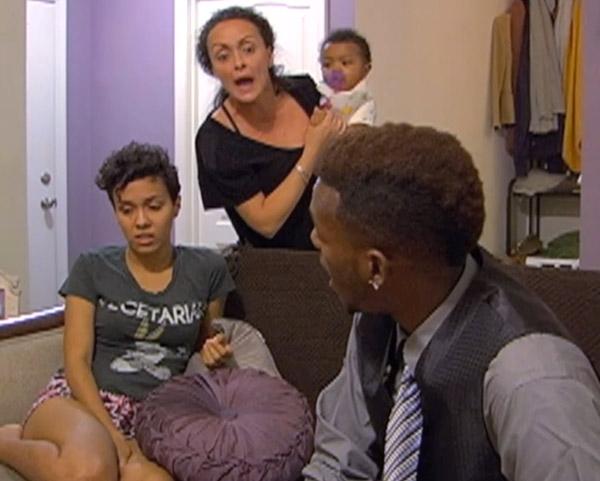 OK! Exclusive: And Alex and Matt From Teen Mom 3 Still Together?
Alex has another encounter with Matt this episode, where she calls him to come and clean up her mom's basement which he essentially trashed. Then we see a meeting he has with a counselor, who basically tells him that he can apply for visitation with Araballa but only when he becomes not homeless and not abusing drugs. Good luck, bro.
Article continues below advertisement
@BabsEvansMTV would say: "Ya got nuthin' to worry about, Alex. Matt is NOT gonna get his act togetha! Arabella is never gonna see ha FATHA!"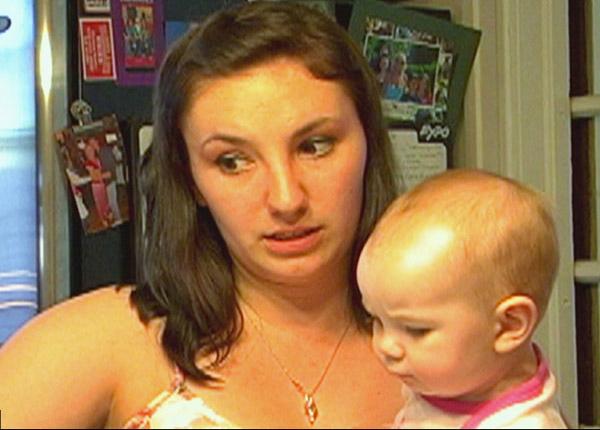 Katie and Joey seem to have the same argument every single episode—this time she yells at him for smoking pot and he gets angry at her for saying he's not a good father. They go to therapy and agree that he can stop smoking weed if that's the only thing keeping them apart. We'll see about that...
@BabsEvansMTV would say: "PUHLEASE! Joey is NOT gonna stop smokin' weed! He's like Kieffah! Ya can't change a LOOSA like him! YA AWL HIGH!"