REALITY TV
Jim Bob And Michelle Duggar Claim Police Chief Took A 'Bribe' And Had A 'Personal Agenda' Against 19 Kids & Counting Family On The Kelly File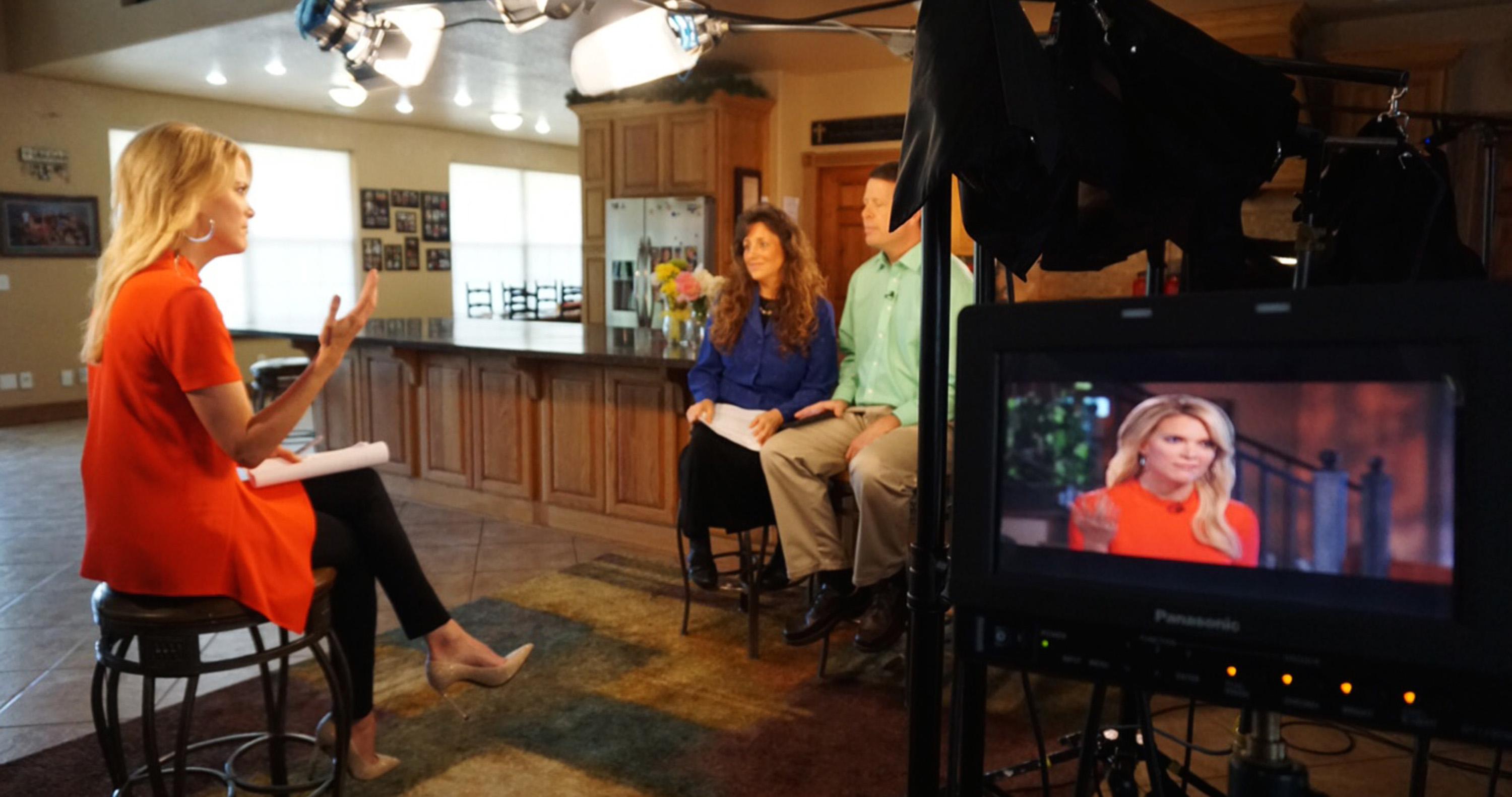 In the bombshell interview with Fox's Megyn Kelly, Jim Bob and Michelle Duggar defended their son Josh Duggar, who they say "improperly touched" for "just a few seconds" five young girls including four of his sisters as a teenager, calling the backlash "public shame" instigated by someone with a "personal agenda."
"There's an agenda," Michelle said on The Kelly File. "There's people that are purposing to try to bring things out and twisting them to hurt and slander."
Article continues below advertisement
PHOTOS: Josh Duggar Sexual Abuse Scandal: The 15 Most Shocking Revelations
Jim Bob said that the "attack" on the 19 Kids And Counting family was led by Springdale Police Chief Kathy O'Kelley, who wanted to purposely "hurt" his family for a "bribe," by releasing the police reports last month.
"She was getting ready to retire and she said, 'There's a few things I want to do before I retire,'" he said. "I think I was on her list."
PHOTOS: Shocking Details Revealed About Josh Duggar In Sexual Abuse Scandal
The Duggars revealed to Kelly that they are pursuing legal action and that "justice will be served" because their daughters "were victimized in these last couple of weeks more than they were 12 years ago."
As OK! has previously reported, Josh Duggar molested five girls, four of which were his sisters as young as 5-years-old, some while they were sleeping, in 2002 when he was 14-years-old.
Article continues below advertisement
PHOTOS: Josh Duggar Admits To Sexual Abuse In Statement
Jim Bob told Kelly that Josh "was just curious about girls" and the girls "did not know," though some were awake during the time of the incidents. The Duggar patriarch also maintains that he and Michelle "did the best we could under the circumstances" by sending Josh to a "Christian-based" treatment center, though the incidents happened a second time with another victim, who was 5-years-old and sitting on his lap.
"I'm asking more as the father of your girls than as the father of Josh," Kelly said. "It must have been very hard to look at your little one and know that the behavior had been ongoing."
PHOTOS: Inside The 19 Kids And Counting Kids' 250 Hours-Per-Year 'Jurisdictions'
"Right," Jim Bob responded, adding that Josh was a "changed person" when he returned from counseling.
"There's things we've learned since then," Michelle added. "We don't let boys babysit...Little one's don't sit on big boy's laps."