REALITY TV
Josh Duggar Looks Seriously WRECKED In This Shocking New Photo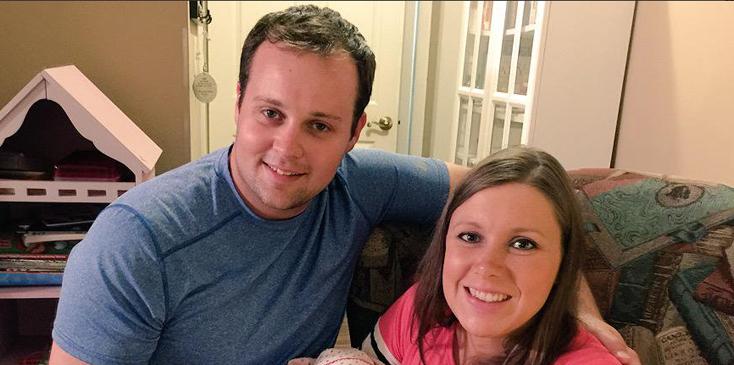 The Duggar family is definitely keeping Josh & Anna out of the public eye, but it may not be for the reasons you think.
While the entire Duggar clan – excluding Jill and Derick, as the two are still on their Central American mission trip –is in Big Sandy, Texas for a weeklong homeschool conference, you wouldn't know it from their shared photos.
Jim Bob and Michelle have posted multiple family snapshots of their many children enjoying the annual conference's activities, but have managed to make sure that their disgraced son, Josh, and his pregnant wife, Anna, aren't in any of family shots.
Article continues below advertisement
Leaving many to ask, "why?"
Josh and Anna were up front and center in the family's group pic during their Duggar road trip. No one seemed to care about his fall from grace then.
So, could it be a change in Josh's appearance that has him in hiding and/or his family protecting him from more public shame?
Well, it really might be, as the oldest Duggar was recently spotted sporting a full beard and some noticeable extra pounds, while out at a restaurant with his family. #Unrecognizable
Josh could be giving up all cameras, as a source recently told RadarOnline.com that despite Josh's return to family events he's still banned from the family's reality shows.
"Now that Josh is back, there is no plot line TLC can touch that includes Anna and not Josh," the source said. "In the end though, it was Anna's call. She wants to focus on her family, and sees the show as part of what ultimately brought Josh down."
Why do you think Josh is no longer in Duggar family photos? Sound off in the comments!