REALITY TV
Teresa Giudice Finalizes Divorce From Joe & Sells NJ House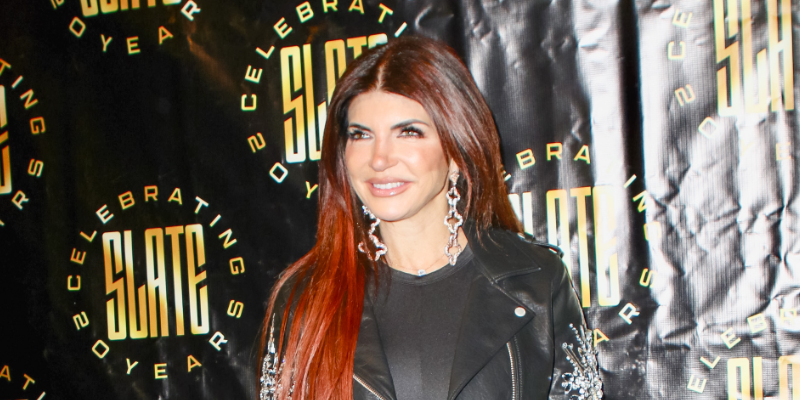 'The Real Housewives of New Jersey' star Teresa Giudice is officially divorced from her estranged husband Joe.
The couple had been married for 20 years but decided to separate last December as more rumors of cheating and prison time started to surface.
Earlier this year Teresa finally acknowledged that her husband cheated on her.
'RHONJ' STAR TERESA GIUDICE SHOWS OFF ROCK HARD BIKINI BODY
"Listen, he had a separate cell phone with one girl. It was his ex-girlfriend's sister. He said she was going through her divorce, helping her trying to sell her house. Like, I quit my job. Gia was three and I was like, 'What am I gonna do?' I shoulda left then, right? I didn't because he denied it to me, I believed him," she explained to cast members at the time.
Article continues below advertisement
After the separation moves where made to finalise the divorce as quickly as possible, as Joe was ordered by a court to return to his native Italy after being convicted of wire fraud – for which he spent 41 months in jail.
Teresa said: "I have a lot of resentment. I feel like I didn't deserve that. Cause I was, like, the perfect, perfect f–king wife. I'm just saying, sometimes you're blind. It took a long time, and it's still really hard for me to admit, but I owe it to myself to open my eyes to it."
Making a clean break from the sorrow is also important for Teresa, as she has already put the couple's former home on the market.
TERESA GIUDICE AND EX ANTHONY DELORENZO SPOTTED DINING TOGETHER
The 6-bedroom house in Montville has been listed for $2.5 million and has featured on the show before. It's the same house in which they raised their four daughters before Joe went to jail.
Situated on nearly four acres of private property, the house features a banquet-sized dining hall, lofty ceilings, intricate staircase, a pool and ample parking space, with a total size of 10,000 square feet.
In a bit of a weird twist, Michelle Pais is the real estate agent assigned to sell the house and has also been rumoured to be joining the cast.