REALITY TV
Selling Sunset's Davina Potratz Is Staying 'Neutral' Amid Chrishell And Justin's Divorce: We're 'Not Super Close'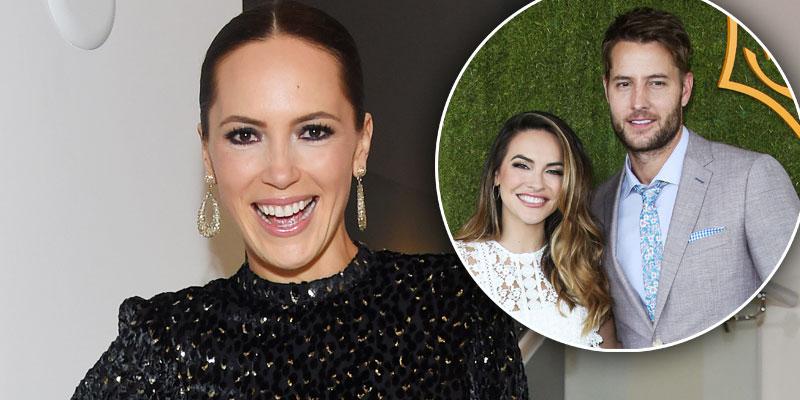 During season 3 of Selling Sunset, Davina Potratz appeared to not support Chrishell Stause following her divorce from This Is Us star, Justin Hartley. However, the reality star is now clearing the air about her comments in which she claimed there were two sides to every story.
"It was more of a conversation, not a monologue from my end, which is what it seems like. So it was much longer, obviously," Potratz told Us Weekly. "It was a wedding and it's impossible to show the entire thing. I totally understand that and respect that. So they had to narrow it down to make it fit. The only thing that the viewers end up seeing is what I said, but ultimately I was coming from a very neutral position and Chrishell and I are not super close."
Article continues below advertisement
HEATHER RAE YOUNG SLAMS CHRISSY TEIGEN'S COMMENTS ABOUT HER JOB: 'YOU CAN COME TO OUR OFFICE'
She added, "That doesn't mean that I don't support her or that we're not friendly, but we're just not best friends. So I had no information. I really don't know that much about her or their relationship."
Hartley filed for divorce from the All My Children alum in November 2019, leaving Stause in complete and utter shock. The brunette beauty — who got married to Hartley in 2017 — found out about the filing via text.
While costars Mary Fitzgerald and Amanza Smith supported Stause during the difficult time in her life, Potratz wasn't convinced that Hartley's decision to call it quits was that surprising.
THE TRUTH BEHIND 'SELLING SUNSET': THE SECRETS & SCANDALS OF THE CAST
"I was trying to understand a little bit more in order to have more feelings of empathy about it. It was a much longer conversation and it was, I think, much friendlier or softer should I say than it appears," she explained.
Article continues below advertisement
Potratz even "turned down interviews about the divorce out of respect to Chrishell" to demonstrate how much she cared for Stause. "We don't want to get involved and we don't want to take anyone's side," she added.
"I feel like I was trying to be very fair," she explained. "And I said, well, I don't have any information so I don't think it's fair to either one to take a side when I'm not super close to her and I don't have any information. I just think that's the right thing to do."
'SELLING SUNSET' STAR HEATHER RAE YOUNG REVEALS WHO DID AND DID NOT MAKE THE GUEST LIST TO HER WEDDING
Despite the tense situation, Stause and Potratz have "communicated" and are "in a good place now," adding she has "sympathy for Chrishell."
"I don't think she shared any details with anyone though," she said. "It's horrible to watch her heartbroken and struggle and cry, and she lost a lot of weight during that time. So it was very hard to see and it's tough for anyone. So I certainly have compassion for her, and I'm glad she's doing better now."
Article continues below advertisement
Even though it was a struggle for the Kentucky native to share the raw and heartbreaking moments of her divorce on television, she couldn't help but gush over her amazing job. "I am really, really, really proud of my second career in real estate," she told the Los Angeles Times in August 2020. So I thought, if I was losing something that I thought was half of my life, how is it going to help me to throw away the other part of my life that I've worked so hard to build? If I walk away from that too, what am I left with?"
Hartley has reportedly moved on and is officially dating his The Young and The Restless costar Sofia Pernas. The actor has not commented on his relationship with Stause, but a source told Us Weekly that he is "irritated that Chrishell's airing their private information publicly."
With Stause's real estate career taking off, it seems like she is ready to start the next chapter of her life.