REALITY TV
OMG: Are 'Selling Sunset' Star Jason Oppenheim And Chrissy Teigen Collaborating?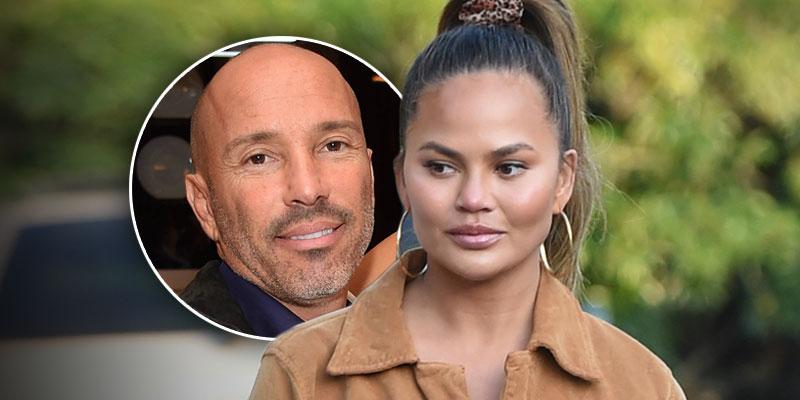 It's the meeting we've all been waiting for! Selling Sunset star Jason Oppenheim revealed he will be working on selling Chrissy Teigen's house — less than a month after the model questioned if the agency was real. "@chrissyteigen if you want to see if I'm real, I'll be showing your house tomorrow morning to one of my clients," the 43-year-old wrote via Twitter on Wednesday, September 9, referring to Teigen and husband John Legend's Beverly Hills home that was put on the market earlier this month.
Article continues below advertisement
In August, Teigen, 34, admitted she had doubts that Oppenheim and his clients, including Chrishell Stause, Christine Quinn and Heather Rae Young, were actually real estate brokers. "I will say, I look at L.A. real estate a lot and have never seen any of these people lol either have our agents, who I have obsessively asked," the cookbook author wrote on Twitter. "Maybe I also know everyone on TV plays up a character. They're all doing that. You guys are … super mad at people who are in on the joke."
Article continues below advertisement
However, the Netflix star didn't take Teigen's critiques too seriously. "Chrissy, thanks for watching our show!" he replied. "Regarding your agent's knowledge of members of my team, I respectfully don't know him either although that doesn't mean he isn't successful and didn't just sell you a stunning home in WeHo (seriously, I love your new house)."
THE TRUTH BEHIND 'SELLING SUNSET': THE SECRETS & SCANDALS OF THE CAST
"My team works tirelessly and if their real estate successes don't precede them yet, they will," he added. "Remember their names. And feel free to come by the office and say hi."
The mom of two loved the interaction with Oppenheim and even referenced Quinn's iconic burgers and Botox-themed open house. "Honestly, I don't even know what agency our agent is with lol," she quipped. "Love the show! Pass your office every day, I'm an open house nut and am very sad I missed burgers and Botox!"
Article continues below advertisement
'SELLING SUNSET' BOSS JASON OPPENHEIM SLAMS CLAIMS THAT THE NETFLIX REALITY SHOW IS FAKE
Meanwhile, Young made it clear that she has all the credentials and is certainly qualified to do her job during an interview with KTLA. "I've been with The Oppenheim Group since 2015," she stated. "I sold my first house within three months of having my license. It was a $7.2 million house. A week later, I sold a $1.5 million condo, and, you know, you can look up the proof. You can come to our office, visit us. We've all been in the office for years and years and known each other for six years. So, you know, maybe because she doesn't know us doesn't mean we're not real real estate agents."
Mary Fitzgerald was shocked to find out that the A-lister was following their hit show in the first place. "I love her," she told Page Six. "Actually, I was like, I was so fangirling when I saw that she watched the show. I'm like, 'Oh, my God!'"
We can't wait to see what happens next.