REALITY TV
Leah Messer Has 'No Regrets' About Discussing Her Addiction Issues In New Season Of 'Teen Mom 2'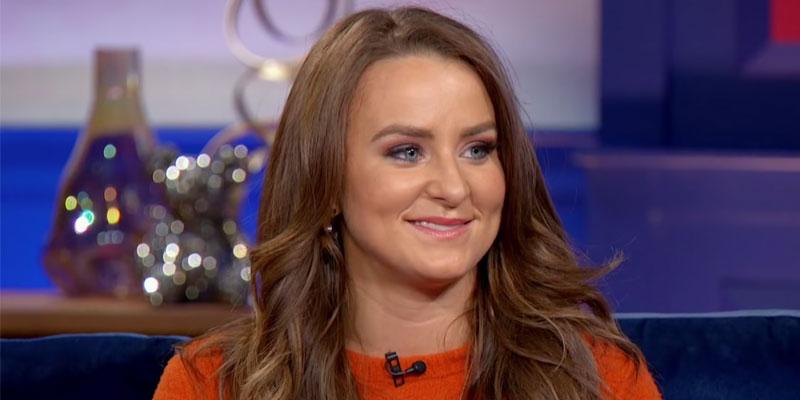 After years of struggling, Leah Messer has "no regrets" about sharing her addiction issues in the upcoming season of Teen Mom 2.
"I was just taking the time out to work on my mental health and overcome things that maybe were kind of holding me back that I didn't even realize. So we're working on that. And with the whole addiction realm, I didn't feel like it was time yet. I just wasn't ready, she told In Touch. "I didn't feel like I had truly overcome my addiction completely. 'Cause it's not just detoxing; there's so much more that goes into it. And so much more work that goes into … healing."
Article continues below advertisement
'TEEN MOM 2' STAR KAILYN LOWRY SAYS SHE'S 'LONELY' AMID DRAMA WITH EX CHRIS LOPEZ
While it's not always easy to talk about mental health struggles, the television personality isn't afraid to show a different side of herself on the small screen these days. "I'm ready to be another voice. … I don't care about the whole image of what others are going to say or think about me," she explained. "Before, I definitely did."
The mom of three even revealed she will let her kids watch the series one day. "Some of it I just don't think that they should watch until they're like 14 or 15, maybe 13," Messer told Us Weekly. "But they're going into middle school. I think that being open with my daughters about things moving forward will hopefully prevent them from making the same mistakes. And that was the entire purpose of the show."
Article continues below advertisement
TEEN MOM'S JENELLE EVANS SLAMMED FOR TWEET ABOUT 'TRUST' AFTER STICKING BY CONTROVERSIAL HUSBAND DAVID EASON
The West Virginia native also added that her 10-year-old twins, Aliannah and Aleeah, and 7-year-old daughter, Adalynn, "sometimes" watch episodes of the show sometimes, but it "depends." "I'd have to watch the episode and speak about it and then go from there," she said.
Even though her daughters are young, she says that they do "understand" their mother's level of fame. "They've never experienced any other life outside of it," she said. "My girls have very bold personalities and they really don't have a problem with, like, any of the cameras or anything like that."