REALITY TV
Teen Mom's Jenelle Evans Slammed For Tweet About 'Trust' After Sticking By Controversial Husband David Eason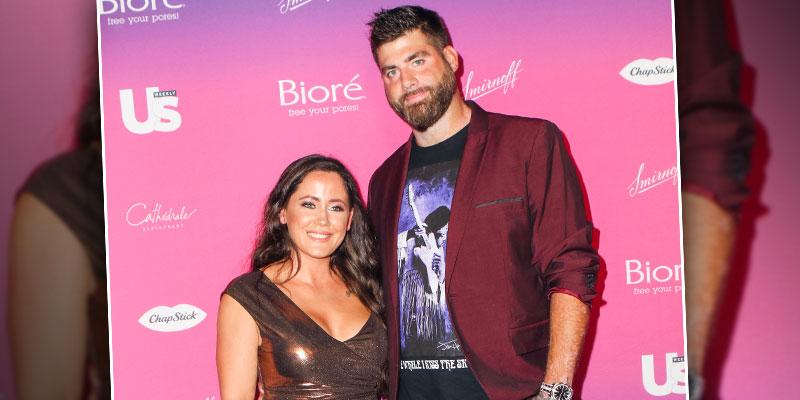 Teen Mom 2 star Jenelle Evans came under fire after tweeting about "trust" while continuing to stand by her disgraced husband, David Eason.
"I will never understand why people start drama with me, talk s--t, then want to forget about it and by my friend again. Sorry, once trust is broken that's it for me!" the MTV personality wrote on Twitter on August 23.
However, Evans' followers were quick to fire back and pointed out how the 28-year-old is still in a relationship with Eason after years of chaos. One person wrote that Eason, 32, "killed your dog and you forgave him," adding, "that's worse than broken trust."
Article continues below advertisement
TAKING A LOOK AT THE BEST TEEN MOM ALUM CLAP BACKS TO HATERS
Another user added, "Seems like David has broken your trust and some other things, yet you are still there #dumbasarock," while a third person pointed out the hypocrisy of the tweet, writing, "Hahahaha yes it's very clear because you've only forgiven David a couple hundred times. Do you even know what you're writing?"
One week earlier, Eason made headlines when he made outrageous claims that white people are being "attacked" and saying "some of you whites feel guilty for no reason."
The former reality star posted a white square on his Instagram — following the "Blackout Tuesday" movement in support of Black Lives Matter — and wrote, "White out Wednesday because I love my strong, white, American brothers and sisters who are proud and not ashamed of their skin color regardless of all the prejudice against us right now! We are being attacked by everyone, then some of you feel guilty for no reason. What did we do that was so wrong? All the wrongs have been righted!"
Article continues below advertisement
CHRIS LOPEZ'S DAD REACTS TO GRANDSON CREED'S BIRTH AMID ONGOING DRAMA WITH KAILYN LOWRY
On the same day, Evans posted a TikTok video, where she sang along to 'Lead the Race (Undefeated)' after reports that Eason's assault charges were dropped.
According to The Sun, Evans reportedly brought her friend James Spivey, and his partner, Josh, to pick up her belongings at their North Carolina home after the couple argued the whole week. During the visit, things turned sour when Eason and one of the friends got into a fight, and as a result, Eason was charged with assault. Ultimately, the charges were dropped on August 11.
"This is a new chapter for me and my family," she added. "I will continue to try what's best for me and my family."
The pair share three-year-old daughter Ensley together, while Evans has two other children, Jace, 11, and Kaiser, 6, with two other men.