REALITY TV
Exclusive: Trista Sutter's Love Advice For New Bachelorette, Andi Dorfman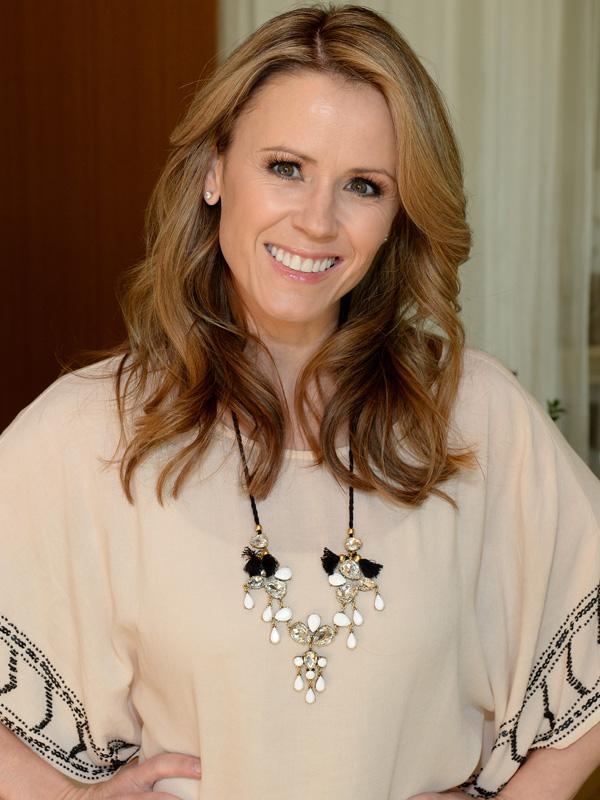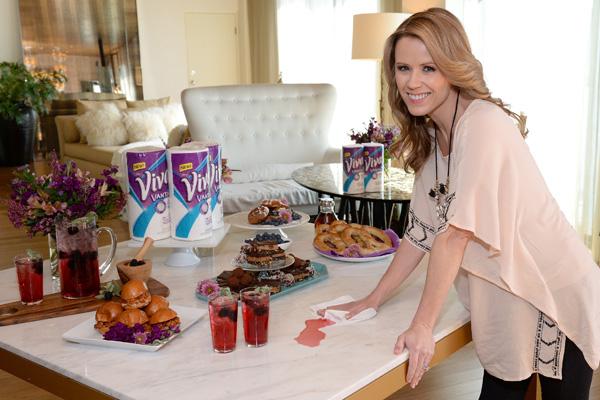 Hands down, the most "successful" Bachelorette ever is Trista Sutter, who found her husband, Ryan, on the show ten years ago. And with The Bachelorette premiere just a few days away, now seemed like a great time to catch up with the mom of two. Trista gave us breakup tips and advice for Andi Dorfman and told us how she really feels about Bachelor couple Juan Pablo and Nikki. Oh, and remember the Marriage Boot Camp: Reality Stars trailer where it looks like Trista and Ryan are breaking up? Not the case. Read about all that and more right here!
Article continues below advertisement
OK! News: Kendra Wilkinson Has Given Birth! Get The Details
OKMagazine.com: So first I want to talk about your parternship with Viva Vantage paper towels. You seem like the perfect spokesperson and now you're the Viva Vantage Break-up Expert!
Trista Sutter: They figured that I was a natural fit for their "breakup for better" campaign, which basically focuses on the fact that people break up for the better, whether it is with your boyfriend or girlfriend or paper towel (laughs). I've had a little bit of breakup experience (laughs).
OKMagazine.com: Since you've been both the dumper and the dumpee, what advice would you give to others who may be going through it now?
TS: The advice that I would give if you're in a breakup is to be conscious of people's feelings. Definitely don't go about it by text. You need to be respectful of the fact that you just spent a lot of time with this person. But always keep in mind the big picture and that it's a good thing to move on, especially if the relationship is not giving you what you need.
Article continues below advertisement
OK! Exclusive: Evelyn Lozada's Tips For Getting Back Your Body After Baby
OKMagazine.com: Would you give the new Bachelorette, Andi Dorfman, that same advice?
TS: I think same goes for that, just being respectful of people's feelings and being considerate when she's letting them go. Being honest with them is also very important because especially when you are the Bachelorette,you have a limited time with these people and you have a very limited time in saying goodbye so it's hard because people want an explanation. Why me? Why is it not working out? So just being honest and considerate are my biggest pieces of advice.
OKMagazine.com: Do you plan on watching her season when it premieres next week?
TS: Oh, always (laughs). I never miss a season! I'm a lifetime Bachelor/Bachelorette fan and not just because I like the show, but because it reminds me that I had to break up for the better to find the love of my life and my happy family!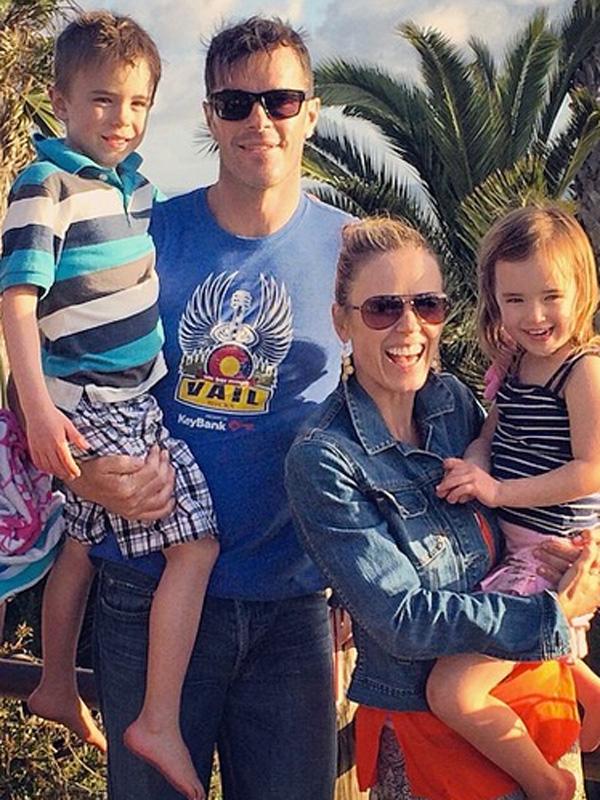 OKMagazine.com: Speaking of the bachelor, are you rooting for Juan Pablo and Nikki and do you think they will be the next Trista and Ryan?!
Article continues below advertisement
TS: I hope so. I hope that the couples from the show work out because we are one big happy dysfunctional family so the more the merrier. So I do wish them the best and I hope that they'll stand the test of time and end up at the alter sometime soon...
OK! Exclusive: Desiree Hartsock's Advice for Andi Dorfman
OKMagazine.com: Well, he finally said I love you, so that's a start.
TS: Oh he did ? I didn't hear that, that's awesome. (laughs).
OKMagazine.com: Ha! What can you tell us about Marriage Boot Camp and why you're excited about it?
TS: I am excited to debunk the probable thoughts that are out there right now. There have been some promos run and it is made to look like Ryan found me in bed with someone else and if anyone knows reality television and the editing process (laughs), you know that when he says something like that and then you pan over to my face it doesn't necessarily mean that it was me that he found in bed with someone else! We wanted to gain some tools to learn or to help our relationship continue for ten more years and then ten more years after that, so we don't want people to feel bad if they need help or want to talk to someone who is an expert in the field of relationships.
Article continues below advertisement
PHOTOS: The Most Unlucky People in Sports
OKMagazine.com: Did you become close with your co-stars Gretchen and Slade and Jenni and Roger?
TS: Actually, we were invited to a special occasion for Jenni and Roger, and we can't attend. I'm not gonna tell you when or where because I don't know if they've shared that (laughs). But yeah, they were going to visit here, we want to visit them. Gretchen and Slade we saw at Disneyword, they came and met us for dinner. We text each other very frequently and that was an amazing byproduct of the show, the friendships that we made.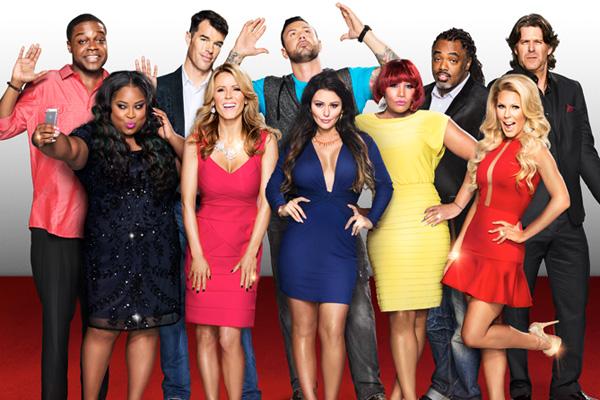 OKMagazine.com: Did you give Jenni pregnancy advice? She's been having a hard pregnancy...
TS: She has! We didn't know she was pregnant. I didn't know. Roger ended up sharing with Ryan and they were very hush hush on it , she was pretty early on still. But it's interesting because one night we sat around the pool outside and talked all about babies and the difficulties I had with pregnancy. I can't remember what I said, we were just talking about being parents and I know I gave advice in there but it wasn't specifically because I didn't know that she was pregnant (laughs). So in a roundabout way I did.
Article continues below advertisement
PHOTOS: Celebrities Who Hate Being Pregnant
OKMagazine.com: Other than promoting the show, what are your summer plans?
TS: The kids have lots of summer camps planned, and Ryan and I are going to Fiji in the summer which I'm really excited about. It's where we had our honeymoon so we are returning since it's been ten years. So I'm excited about that.
OKMagazine.com: Are you going to Fiji just for vacation or is it being filmed?
TS: Just for vacation! No, we are not renewing the honeymoon on TV (laughs). That was private and we'll probably keep it private. I'm sure we'll have pictures and stuff but yeah, no one's gonna be able to watch that (laughs)!
POLL: Did You Like Cristina Yang's Send-off on Grey's Anatomy?
Be sure to check out TowelBreakup.com for amazing spring-cleaning tips and to "break up" with your old paper towel, and tune into Marriage Boot Camp: Reality Stars when it premieres May 31 on WE TV! Do you agree with Trista's breakup advice? Will you be watching Andi this season? Tweet us @OKMagazine.