ROYALS
Randy Andy! New Book Labels Prince Andrew A 'Daring Lover' And 'Sex Addict'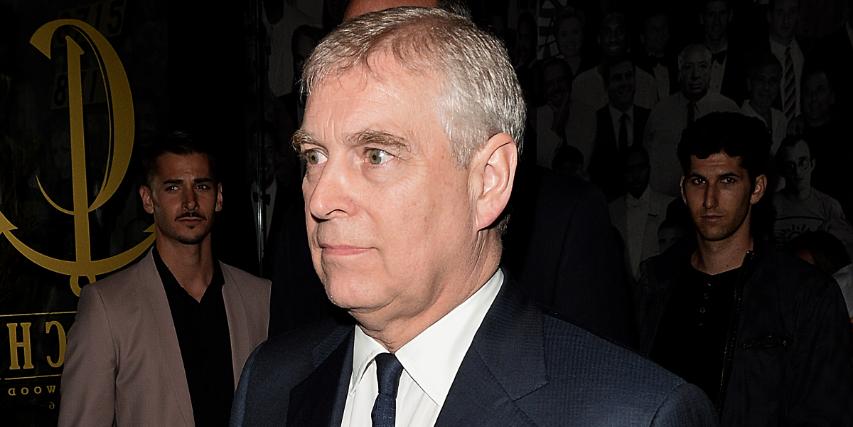 A new book has laid out fresh set of allegations against Prince Andrew, labelling him a "daring lover" and a "sex addict."
The new allegations on the 60-year-old are from women who claim that they were intimate with the royal after being introduced to him by the late Jeffrey Epstein.
The book, titled Sex, Lies and Dirty Money by the World's Powerful Elite, is to be released on Thursday. It is written by author and investigative journalist Ian Halperin.
Article continues below advertisement
Halperin spoke to at least a dozen sources while compiling the materials for his upcoming book which reveals shocking details on the life of the wayward royal.
QUEEN ELIZABETH II WILL CELEBRATE SON PRINCE ANDREW'S 61ST BIRTHDAY DESPITE JEFFREY EPSTEIN SCANDAL
Halperin recalled how one of the sources explained the Duke of York's weak spot with some of his family members.
Halperin said: "Most women painted Andrew as a perfect gent and said it was consensual. One woman said he was a very daring lover: there were no limits to where he would go in bed … She told me, 'Andrew rocked my world in the bedroom,' but she felt disappointed because after that … she didn't hear from him again.
"One of Andrew's ex-lovers said he had a sex addiction because he was always second to Prince Charles … He compared his relationship with his brother … to William and Harry. William is looked at as royal material, just like Charles, whereas he and Harry were the bad boys … This led to his playboy lifestyle. He wasn't getting attention; it made him feel special to get these beautiful women in his bed."
Article continues below advertisement
Countering the allegations, Andrew, who met the Queen earlier this month, had insisted that his friendship with the paedo was out of business reasons. Halperin says that Andrew had begun fearing Epstein.
"Epstein got information on people and he'd use it against them … When he and Andrew last met in 2011, Andrew was on his hands and knees begging Epstein never to reveal anything about him. If Epstein had a prince on his knees, imagine the power he had over others," he said.