NEWS
Queen Elizabeth II Will Celebrate Son Prince Andrew's 61st Birthday Despite Jeffrey Epstein Scandal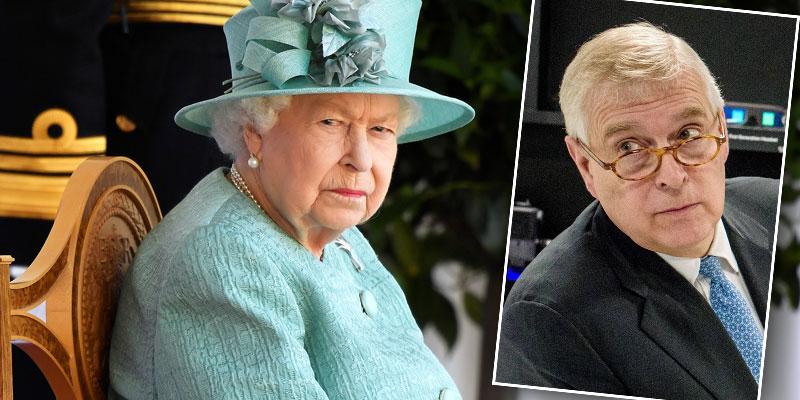 Looking the other way. Queen Elizabeth II will celebrate her son Prince Andrew's 61st birthday in February 2021, despite being friendly with the late pedophile Jeffrey Epstein. Last week, Westminster Abbey released its official schedule and confirmed that Andrew's big day will be celebrated on February 19, 2021.
Last year, there was criticism when the Westminster Abbey's bells rang in honor of his 60th trip around the sun.
Article continues below advertisement
"Although the Queen is the supreme governor of the Anglican church, she cannot tell the churches what to do on her own," he shared. "The exception is Westminster Abbey, which falls directly under her responsibility. It would be a major sign of displeasure if she failed to ring the bells again for his 61st birthday."
"At this moment it is highly unlikely that the Queen will bow to public opinion, however unpopular such a decision would be and even though it would invite the same protestors at Buckingham Palace a few days ago to come out again in force in February in front of the Abbey," he added.
Article continues below advertisement
Last week, protestors shouted "pedophile" outside of the palace gates.
PRINCE HARRY AND MEGHAN MARKLE ARE TRYING TO BUILD BRIDGES WITH THE QUEEN, REVEALS SOURCE
Virginia Giuffre has claimed she was trafficked by Epstein and his accomplice, Ghislaine Maxwell, in addition to having sex with the Duke of York three times around 2001. Giuffre was just 17 years old at the time.
However, Andrew denied he was involved in any of the sexual acts. "It didn't happen. I can absolutely categorically tell you it never happened," he said in an interview. "I have no recollection of ever meeting this lady, none whatsoever."
"I kick myself … on a daily basis for being friends with and staying with Epstein on multiple occasions," he said.
MEGHAN MARKLE RECEIVES WISHES FROM PRINCE WILLIAM AND KATE MIDDLETON ON HER 39TH BIRTHDAY
As a result, Andrew announced he was stepping away from his royal duties in November 2019. "It has become clear to me over the last few days that the circumstances relating to my former association with Jeffrey Epstein have become a major disruption to my family's work and the valuable work going on in the many organizations and charities that I am proud to support," the statement, which was posted to the royal family's Twitter account, read.
Article continues below advertisement
"Therefore, I have asked Her Majesty if I may step back from public duties for the foreseeable future, and she has given her permission," he stated. "I continued to unequivocally regret my ill-judged association with Jeffrey Epstein. His suicide has left many unanswered questions, particularly for his victims, and I deeply sympathize with everyone who has been affected and wants some form of closure."
WOAH! BILL CLINTON RECEIVES MASSAGE BY FORMER JEFFREY EPSTEIN VICTIM CHAUNTAE DAVIES WHILE IN AFRICA
"I can only hope that, in time, they will be able to rebuild their lives," he concluded. "Of course, I am willing to help any appropriate law enforcement agency with their investigations, if required."
Epstein, 66, died by hanging himself in jail on August 10, 2019, while awaiting trail. Meanwhile, Maxwell, 58, is currently in prison on sex trafficking charges.