STYLE
Celeb Diet Tips! Wendy Williams Dishes On Her Weight Loss And What She Loves Most About Her New Body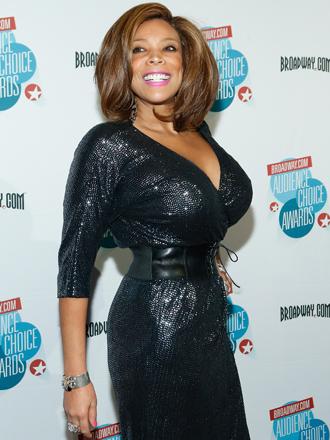 Article continues below advertisement
OK!: How did you lose the weight?
Wendy Williams: Slowly!
OK! LOVES: WEIGHT LOSS MEAL DELIVERY SERVICE 'LOSS ARTS'


OK!: How much did you lose?
WW: I lost 20 lbs and I lost the weight by doing a little bit of modification to my everyday lifestyle including diet and exercise. I go to the gym and work out with a trainer for one hour twice a week. I don't work out any more than I used to. I not only incorporate Pilates into my workout now, which I've been doing all along also. 


HEALTHY EATS! HOW EATING PALEO LIKE OUR ANCESTORS CAN HELP SHED THE POUNDS
OK!: Has maintaining your weight loss been even more challenging than losing the weight?
WW: I'm 48-years-old and I'm preparing myself for my 50th birthday. I've always heard that when you hit these milestone birthdays, there's one of two ways that people act. They either get really depressed or really happy with where they are in life. I've been very happy with my personal life and my career life. I maintain it by other people's encouragement of my body. I want to look HOT at 50! I allow myself treats without over-indulging.


Article continues below advertisement
OK! NEWS: WENDY WILLIAMS JOINS THE CAST OF 'CHICAGO'
OK! What does your exercise regimen consist of? How many times a week?

WW: I've modified so of the things in my diet. My drink of choice has always been water, I put a little Crystal Light in it. I still treat myself to a little Diet soda every now and again. I don't include any cheese in my diet. Cheese is my weakness. My favorite snack is cheese and crackers. They are a 'sometimes thing', not an 'every day thing'. I also love my trainer who has a private studio so I can let myself go when I'm with her.

'BIGGEST LOSER' STAR OLIVIA WARD OPENS UP ABOUT INFERTILITY AND PCOS
OK!: What are your top tips for readers who want to get bikini ready for summer?

WW: I've substituted a mixture of mayonnaise and mustard to just all mayonnaise in things like tuna fish. I also remove the top bun whenever I'm eating something. Whether it's a burger…always take off the top bun or I'll wrap it in the full lettuce. I no longer use salad dressing where I drench my salad in dressing. Because even diet dressing isn't good for you. Now I always keep red wine vinegar around and I don't need the oil part. I pour the vinegar on the salad with only a little bit of salad dressing. I eat the same thing for breakfast every single day. Egg whites and green peppers and I like them crunchy.
Article continues below advertisement
STAR BODIES! WORKOUT TIPS TO GET JENNIFER ANISTON'S TONED & SEXY THIGHS
OK!: What do you love most about your new body?
WW: I love my hip bones that protrude when I'm standing up or sitting down.
OK!: What is your go-to comfort food?

WW: I love jalapeno almonds! I also love a piece of warm salmon over a bed of raw spinach. It's really good! Another food that I really love is a beet and goat cheese salad! As far as junk food, I love kit kat bars and jolly ranchers.
Article continues below advertisement
OK!: How did you implement your new healthy regime into your family's life?

WW: My whole family is getting ready for swimsuit season. It's so easy to watch my own weight when my family is doing it. I am the grocery shopper at our house and I'm the one who cooks the meals. So I know exactly what we're eating. So I incorporate the things I'm eating into what they eat. I'm more adventurous when it comes to food. We now make our own fruit juice at home. I get a pitcher of water and let cut fruit sit in it for about 3 hours. The longer the fruit sits, the sweeter it is.