STYLE
Maria Menounos: Focusing On Health Rather Than The Scale Will Help In Weight Loss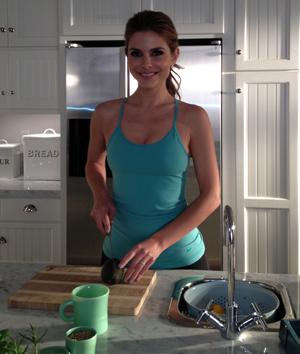 Article continues below advertisement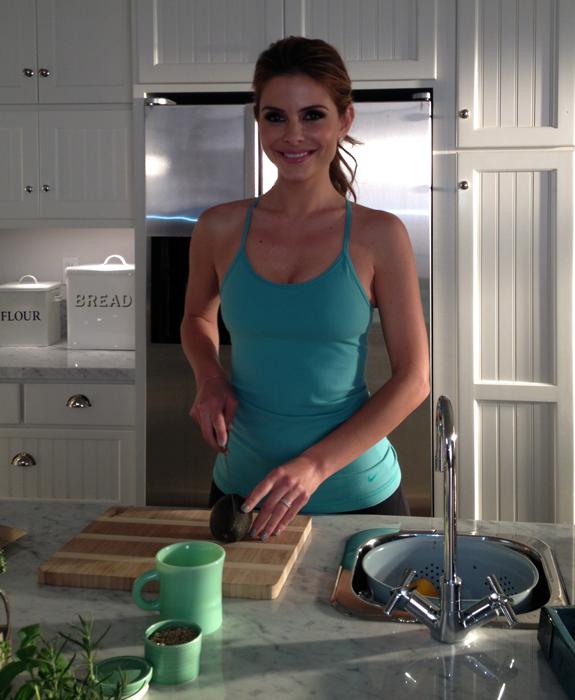 Maria spoke with OKMagazine.com about how she stays in shape and how we can work to get healthy as part of OK!'s 12 Week Countdown To Summer. And the brunette beauty also reveals her marriage plans and a little baby talk.
OK! LOVES: WEIGHT LOSS MEAL DELIVERY SERVICE 'LOSS ARTS'
OK!: So we're getting ready for summer, can you give us some advice on getting fit for the warmer months ahead?
Maria Menounos: I think it depends on where you're at. Some people have to do more than others. Make a commitment to yourself to be healthier and to make those healthy choices, and to realize… I've had to talk myself into these things. You know what, I've had a lifetime of fun when it comes to food. It's really about feeling healthy and to know that the results that are going to come from it are going to be so much more enjoyable than that bad choice, or that poor choice you were going to make. And so not only will you look better, you'll feel better, you'll have so much more energy. So just attack it in that way. Just wanting to be healthier. When you look at it like that, you're not putting a lot of pressure on yourself, and you'll have a better result from it.
EXCLUSIVE! 'BIGGEST LOSER' BABY NEWS—LOOK WHO'S EXPECTING!
OK!: What does your diet and workout regime look like?
MM: You know, I do follow the Harley Pasternak smoothies and have since that Men's Fitness shoot because they made my life so much easier, and they were tasty. When someone has done the hard work of making sure you're getting all your vitamins and nutrients and stuff in these smoothies, I know I'm not missing anything.
Article continues below advertisement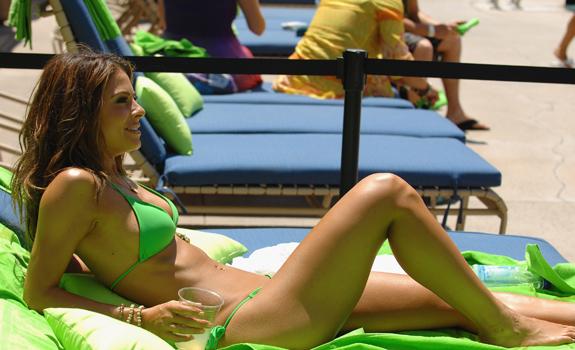 OK!'S 12 WEEK COUNTDOWN TO SUMMER
OK!: So how many of those would you have a day?
MM: I've been doing them for breakfast and lunch. Now the last two weeks I hadn't been feeling well. I had some congestion and my doctor was like, 'Don't do them for now because you don't need anymore dairy in your diet. It's going to continue the congestion.' But I've stayed on that, breakfast and lunch, for the last couple of months. They've been great. And then the occasional, 'I'm really feeling a salad today. I'm just going to do it.' That happens. But for the most part, I have them for breakfast and lunch. For dinner, it always varies whether I'm going to have, you know, sushi or whatever. You name it and I'm going to eat it. Whatever it is. I try to make it a healthy choice as I can. I definitely splurge and have fun too.
STAR BODIES! USE WEIGHTS TO GET CAMERON DIAZ'S SHOULDERS WITHOUT BULKING UP
OK!: What's your favorite splurge?
MM: My favorite splurge? I love Chilies. I go to Chilies and get loaded potato skins, nachos, and then I have a salad. Well, the other night, I went crazy and got their chocolate chipped—which is insane—it's a hot chocolate chip cookie served on a skillet with whipped cream and hot fudge and caramel. That was pretty sinful.
Article continues below advertisement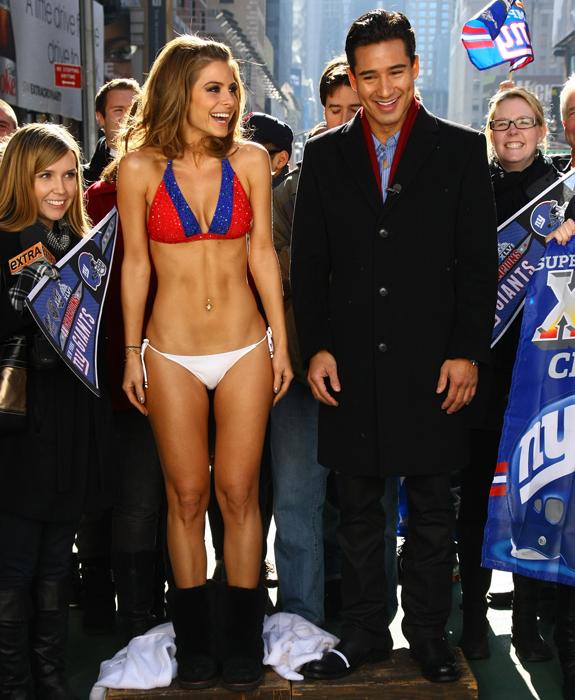 MORE ON:
12 Week Countdown To Summer
CELEB DIET TIPS! GWYNETH PALTROW'S TRAINER TRACY ANDERSON ON GETTING THE BODY YOU'VE ALWAYS WANTED
OK!: Part of the Avocados From Mexico message is about building self-esteem, have you ever suffered from self-esteem issues yourself?
MM: I feel like I've always had a healthy self-esteem, but I think that eating healthy is a really, really big part of that. My parents—you know, I grew up eating from our garden. My parents didn't have a lot of money, but they made sure we had a garden because that made our supermarket bills a lot less. And that's what they did in the village in the old country. So I think eating healthy is really big part of healthy self esteem. Because when you eat good, you feel good.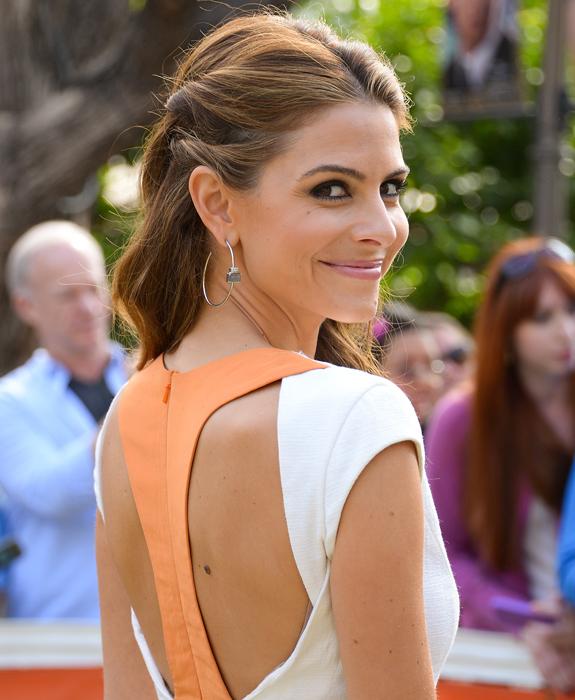 Article continues below advertisement
MM: Well, we've done that for this long. I feel like we will at some point. I've always said when we are ready to talk about kids and focus on that, we probably would. For now, it's like, if it ain't broke, don't fix it. We've been together for such a long time.
HEALTHY EATS! HOW EATING PALEO LIKE OUR ANCESTORS CAN HELP SHED THE POUNDS
OK!: How about having children?
MM: Yeah. We will I'm sure at some point, you know, like I said, when we're more thinking about kids, that's probably when we'll do it, but I think, all the pressure from everybody is so funny. We've been together longer than most marriages. But once we get on the same page for what we would want to do, that's a different story. He says he is the wife in the occasion and it's his day. He wants this huge, big event. And I'm like, I want to get married in a little chapel on a cliff in Greece. He's like, 'What?! It's my day.'
Healthy Tip: The USDA's MyPlate recommendation is to make half of your plate vegetables and fruits, like avocados from Mexico, which have nearly 20 vitamins and nutrients and only 50 calories in a one-ounce serving and are available year round.
Maria's Avocados From Mexico PSA will be airing soon so watch out for it!
What's your favorite avocado recipe? Share with us below or tweet us @OKMagazine!