STYLE
5 Minutes With Denise Richards: The Star Talks Beauty Secrets and Her Show, Twisted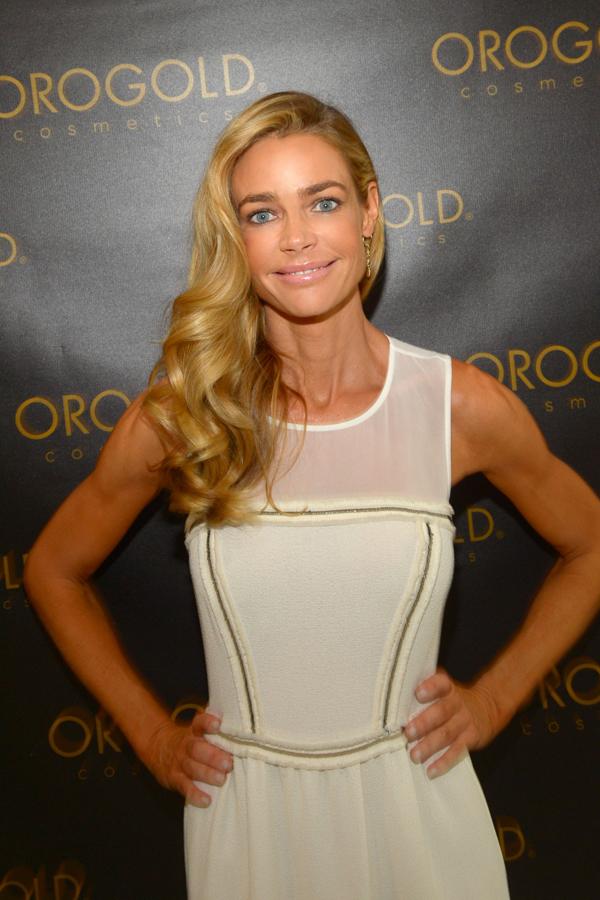 So, it turns out Denise Richards hasn't aged one bit and that's probably because of her latest cosmetic collab. I hung out with the Twisted star at the opening of OROGOLD's new flagship store in NYC (Denise is the face of the luxe beauty brand) and chatted anti-aging secrets and crazy cool masks—read on to see what keeps her skin looking so incredible!
Article continues below advertisement
OK!: You look amazing! Who are you wearing?
Denise Richards: Sandro
OK!: So what inspired you to partner with OROGOLD around their new flagship store opening?
DR: I'm very excited to partner with them because the products actually work. I am very particular about what I put on my skin and I was amazed at the difference the products made on my skin in a short time. My skin felt like it was glowing and the products minimize lines.
OK!: What are some of your favorite OROGOLD products?
DR: I love the night serum in the Nano line. I also love the eye creams—I've tried all of them and they're amazing. The Termica Energizing Mask is like unlike any mask that I've ever used—you put it on and it actually heats up your skin. And then there is a serum you put on top of it and it cools it down. The products help with repairing fine lines and pores and the vitamin C line is great too.
Khloe Kardashian's Top 5 Beauty Tips
OK!: So, we're loving your new show Twisted—what has this experience been like for you?
DR: I am excited that people are watching it. It's a lot of fun and I really love the cast.
OK!: What's been the best experience so far?
DR: Our dressing rooms are on one floor and it's kind of like camp for us. The best part is working with everyone and hanging out in between.
Have you been watching Twisted? What do you think of it? Leave a comment below or tweet us your thoughts @OKMagazine!