STYLE
'Self Love': Halle Berry Shares Topless Photo On Instagram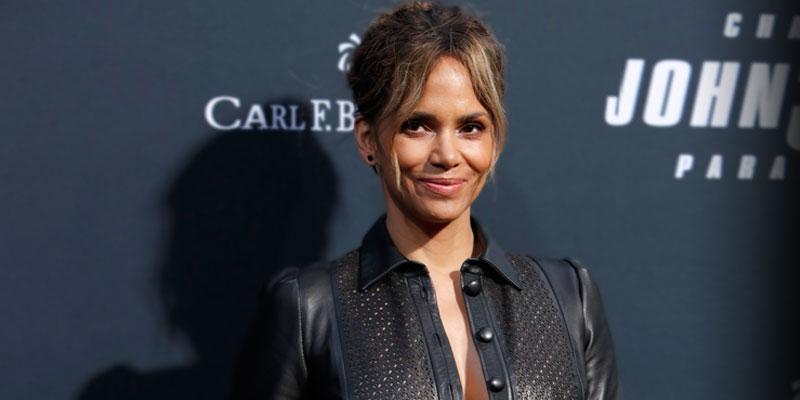 Showing herself some love!
On August 27, Halle Berry made jaws drop when she took to Instagram to post a a tantalizing topless photo of herself. In the sexy snap, the X-Men star was seen wearing nothing but a pair of white high-waisted, flowy pants and wrapped her toned arms around herself.
"Self-love is never selfish," she captioned photo.
The Oscar-winner left her chocolate, highlighted locks down and wavy and seemed to skip the heavy makeup in favor of a natural look.
Article continues below advertisement
Almost immediately, Halle's post was flooded with comments praises the actress' beauty and positive message.
"Wow" commented Big Little Lies actress Zoë Kravitz.
"Wow and pow" echoed singer/actress Janelle Monáe.
"So beautiful," wrote another social media follower. "Love this post, pic and woman. Self love."
GET THE ULTIMATE ABS BY FOLLOWING HALLE BERRY'S WORKOUT ROUTINES
Halle seems to be radiating self-confidence these days. Earlier this month, the former Bond girl recently celebrated her 54th birthday by showing off rock hard abs.
"54….life just gets better and better!
." Halle captioned a photo of herself skateboarding in nothing but a tiny orange bikini and T-shirt
"You better skate on into your destiny!" actress Octavia Spencer replied in the comments.
In 2018, PEOPLE reported the actress credited her trainer Peter Lee Thomas, also known as her "secret weapon," for a youthful figure.
Thomas told the outlet he likes to "challenge" the mom-of-two with a combination of no-nonsense exercise techniques, such as martial arts, boxing and "a lot of military training like the Navy Seals would do," with some yoga thrown into the mix.
"She's … not afraid to experiment and explore and take risks when it comes to fitness because she understands that in order for there to be potential growth and change, she's going to have to do things that are commonly difficult to do," he said at the time.