STYLE
Nike & LeBron James Team Up With Harlem's Fashion Row To Create First Of Its Kind Sneaker — 'You Have The Power To Do Something'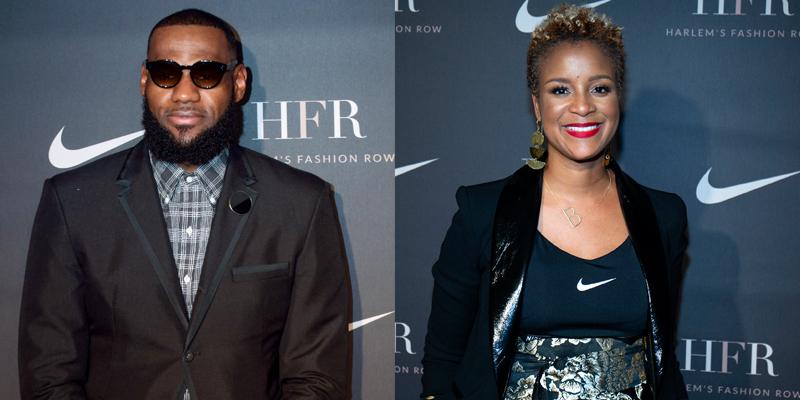 On Wednesday, September 5th, LeBron James did something he's successful done many times before — he unveiled a new Nike sneaker bearing his name. This time, however, the shoes were designed especially for women, in collaboration with Harlem's Fashion Row, an organization dedicated to diversifying the fashion industry.
Led by Brandice Daniel, HFR has opened doors for designers of color, including Kimberly Goldson, Felisha Noel, and Undra Celeste Duncan, who co-designed the ornate footwear, which made its runway debut at the HFR Style Awards & Fashion Show, presented by Nike and LeBron.
Article continues below advertisement
"There's so many designers of color who want to be recognized, but they are unable to do that because the access isn't there," Brandice told OK! magazine exclusively. "You have the power to do something about it."
As for LeBron, the basketball superstar was thrilled to create a sneaker for women, citing his mother, wife, and daughter as three of his biggest inspirations. His ladies were by his side as he accepted the evening's HRF Icon 360 Award in honor of his philanthropic efforts.
While LeBron did not directly address Nike's recent announcement that former NFL quarterback Colin Kaepernick would be the face of their latest ad campaign, he made his pride in the company absolutely clear. "I believe and I stand with Nike, all day, every day."