STYLE
OK! Exclusive: Brad Goreski Dishes on the One Celeb He Hopes to Style One Day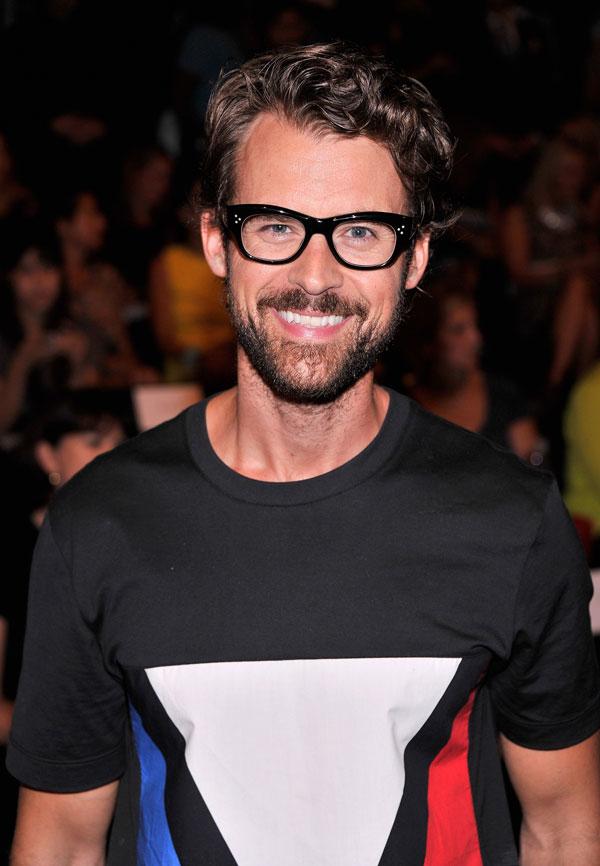 Brad Goreski, celebrity stylist and star of the hit Bravo show It's a Brad, Brad World, recently teamed up with Glasses.com to help fashionstas everywhere find the best frames for them. Check out his advice below and what he really thought of this year's Emmys red carpet.
OK!: Who do you think was best dressed at the Emmys?
Brad Goreski: I loved Rose Byrne, Michelle Dockery, and Claire Danes. Those were my top three for the night.
Article continues below advertisement
OK!: What did you think were the big trends for the night?
BG: There was a big push towards minimal shape and lots of color. Blue was definitely the color of the night.
Brad Goreski and Kate Spade Creative Director Deborah Lloyd Talk Spring Fashion Trends
OK!: Do you think you'll be seeing more of that this award season?
BG: I do now that the trend is firmly established. Also very minimal makeup was a big trend. I think we are going to see that continue through to the Oscars this year.
OK!: You styled Laura Dern for the Emmys—how many dresses did she try on before deciding on the one?
BG: Laura tried on probably ten to 15 gowns. After I saw the Naeem Khan dress she wore at New York Fashion Week, I knew that she needed to try it on. We decided to go for a very bohemian, glamourous kind of vibe, which very much suits Laura's style and we thought was very in tune with her Enlightened character, Amy Jellico.
Article continues below advertisement
OK!: What's your favorite thing about award season?
BG: The hustle and bustle. I love the energy in L.A and I love getting my clients ready for big red carpets. My favorite moment is getting them in the car and sending them on their way to the carpet.
OK!: Were there any crazy wardrobe malfunctions or behind-the-scenes issues?
BG: There weren't any wardrobe malfunctions, but I did have to hand-sew Laura into her dress. I put one stitch in the top of her dress and thank the stars that my mother taught me how to sew because that stitch has come in handy many times.
Article continues below advertisement
OK!: How many pairs of glasses do you own?
BG: I own between 30 to 40 pairs of glasses and sunglasses combined, but I rotate them. I have a special leather tray that sits on my vanity. I put the glasses that I am wearing there at the moment.
OK!: What's your best tip for choosing the right glasses for your face shape?
BG: To use the Glasses.com app. The app uses 3D technology so you can see a 180-degree view of your face. I don't think there's a wrong shape for your face, I just think it's more of a personal choice. The Glasses.com app lets you try on hundreds of different pairs of glasses from different price ranges and different designers in the comfort of your own home. You can share it on social media and let everyone weigh in on what look works best for you.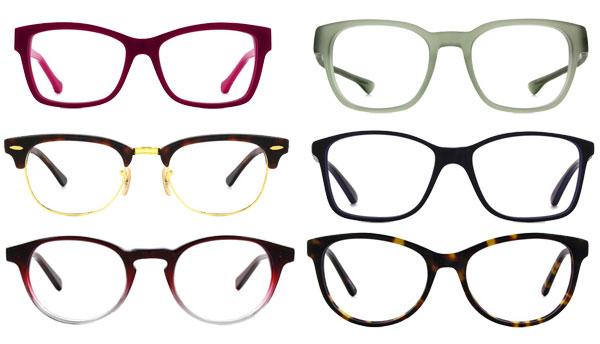 OK!: Are there any celebs that you haven't styled that you hope to?
BG: Oh my God, I'm so busy with the girls I have right now, but I would love to work with Rihanna at some point.
OK!: Do you have any plans to design a collection of your own?
BG: You know, never say never (laughs), but not in the immediate future.
Does Your Man Need a Fashion Makeover? Celeb Sylist Brad Goreski to the Rescue!
What do you think of the Glasses.com app? Have you tried it out or will you? Leave a comment below or tweet us @OKMagazine!