STYLE
OK! Look of the Day: Paris and Nicky Hilton's NYC Shopping Style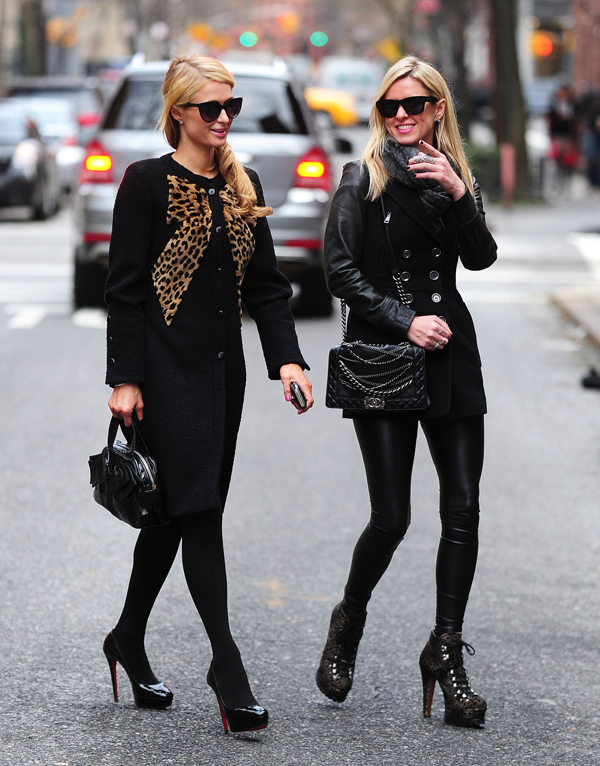 I know that I've called attention to it several times before, but it's hard for me to forget the days when Paris Hilton wore velour tracksuits. It just is! I never had one, (I don't think anyway...) but I wouldn't say it wasn't the "trendy" thing to shop in for a quite a while. Now a days, when Paris isn't spinning tracks, she's shopping with her stylish sister Nicky not wearing her famous ensemble of the mid-2000s, but Louboutins. Give her a hand, ladies. She's wearing the ultimate, red-bottomed shoe.
Article continues below advertisement
While I appreciate Paris' delicate outfit, I'm obsessing over Nicky's whole vibe. I don't know if she could get any cooler.
Which outfit do you prefer? Tweet @OKMagazine and vote in our poll below!
polldaddy poll=7714862