STYLE
Plan Your 'Great Gatsby' Soirée With These Fab 1920s Inspired Party Ideas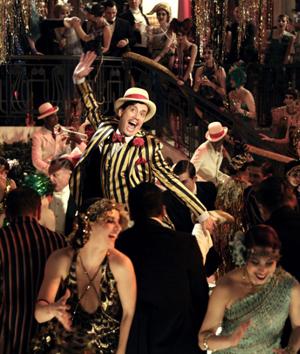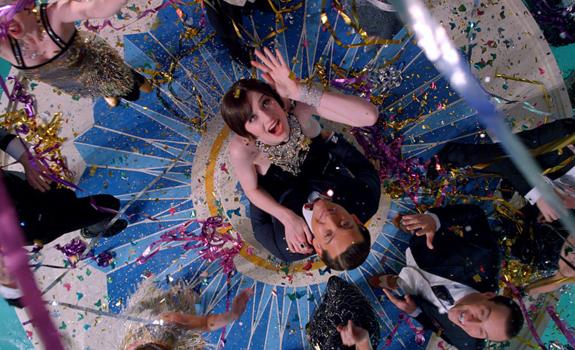 EAT
The Gatsby-approved 1920's style party is one that is big on the drinks and small on the food. Here are some bite-sized snacks to keep your guests satiated while they drink the night away.
Article continues below advertisement
Caesar salad deviled eggs: The Caesar Salad was a favorite of the 20's, as was the deviled egg. Combine the two with these delicious caesar salad deviled eggs (Recipe below).
OK! Movie Mania: Live Stream The Entire 'Great Gatsby' Soundtrack Featuring Jay-Z, Beyonce, Fergie and More!
Round out the spread with 20's favorites like crab-stuffed mushroom caps and shrimp cocktail.
Several candy classics came out in the 20's. Pepper your party area with bowls filled with 20s favorites such as Hershey's Kisses, Bits-o-Honey, Baby Ruth and Charlestown Chews.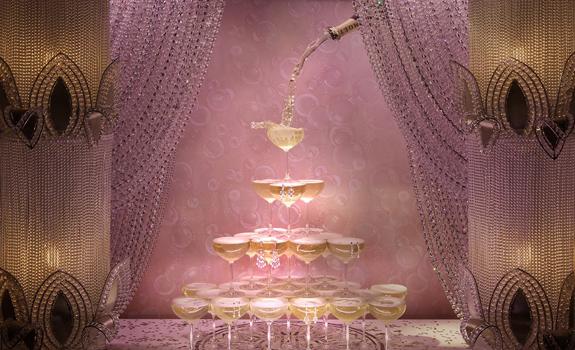 DRINK
A 20's favorite is the rum-based Planter's Punch. And nothing says "Roaring 20's opulence" like Champagne. Build a Champagne (or Sparkling Wine) bar with items like peach nectar, pomegranate juice, St. Germain, bitters and fresh berries and let your friends make their own Champagne Cocktail. For added fun, use the classic flat Champagne glasses.
Article continues below advertisement
Planter's Punch (Party Size)
6 Cups of Pineapple Juice
6 Cups of Orange Juice
1 1/2 Cups of Light Rum
1 1/2 Cups of Dark Rum
1 Cup of Orange Curçao or Triple Sec
1 Cup of Lemon or Lime Juice
1 Cup of Simple Syrup
1/2 Cup of Grenadine
Mix the ingredients in a large punch bowl or pitcher. Pour into tall glasses that are 3/4 full of crushed ice. Garnish with an orange slice or pineapple wedge and maraschino cherry. Serve with straws. Serves about 20 4oz servings.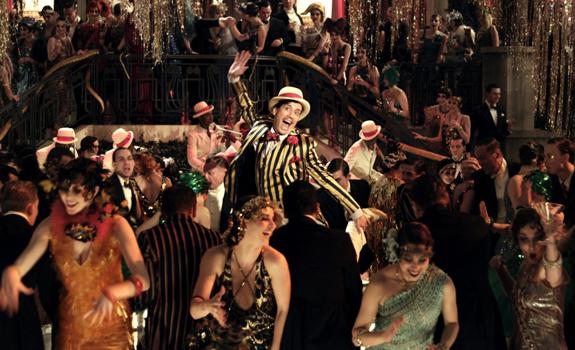 PLAY
Everyone loves to dress up. Provide guests with lots of fun props and be sure to take lots of pictures!
- Pastel-colored men's shirts to emulate Gatsby's many colored shirts
- Large plastic rimmed glasses to invoke the "gigantic blue eyes of Dr. TJ Eckleburg…"
Article continues below advertisement
- Feather boas and strings of plastic pearls
- fedoras
OK! Look of the Day: Carey Mulligan at 'The Great Gatsby' Premiere
MAKE YOUR OWN "MOONSHINE"
A fun activity for you and your friends to do is to infuse your favorite gin, bottle it in mason jars, label as "Gatsby's favorite moonshine" and let them take a jar home with them.
Cucumber Infused Gin (for 6 mason jars)
2 1.75 L bottles good gin – one that you would ordinarily enjoy drinking
3 medium cucumbers
OK! Hottie of the Day: Leonardo DiCaprio
Begin by thoroughly peeling the cucumber. Slice it in half lengthwise and scoop out all the seeds. Discard the seeds and peel. Chop the peeled and seeded cucumber into 1 inch squares and add to a quart-size mason jar. Divide cucumber into the 6 mason jars. Top the cucumber chunks with the gin and keep in a cold, dark place (like the refrigerator) for 1 to 2 weeks, shaking the jar each day to agitate the mixture.
Article continues below advertisement
After one to two weeks, strain the gin using several layers of cheesecloth into a clean container (one you can close if you're not going to drink all the gin in one night). Discard the cucumbers.
Store the cucumber gin in a sealed container in the refrigerator.
2 to 3 tablespoons mayo
2 teaspoons smooth Dijon mustard

1/4 teaspoon Worcestershire sauce
1/2 teaspoon lemon juice
2 tablespoons chopped fresh flat-leaf parsley

Salt and freshly ground black pepper

1tablespoon olive oil

1 anchovy fillet, minced

1 small clove garlic, minced

1/4 teaspoon grated lemon zest
1/4 cups panko bread crumbs

2 tablespoons freshly grated Parmesan cheese or more to taste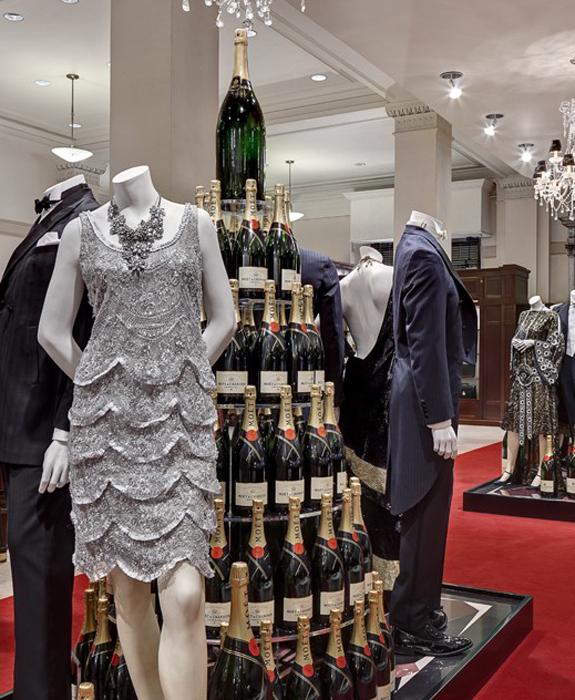 Article continues below advertisement
Place the eggs in a saucepan and cover with water. Bring to a boil over high heat. Once water begins to boil, reduce it to medium-low and simmer eggs for exactly 10 minutes. Drain eggs and cover with cold water. Sitting them in ice water will help the eggs chill more quickly.
Arrange 12 small lettuce leaves on a serving platter. Carefully peel the eggs and cut in half lengthwise. Remove the yolks and place them in a small bowl. Arrange the whites on leaves. Mash the yolks with the mayo, Dijon, Worcestershire (if using), lemon juice and 1 tablespoon of the parsley until smooth. Season generously with salt and freshly ground black pepper. Set the filling aside.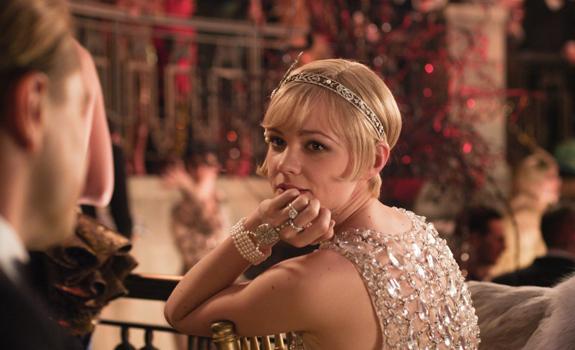 Leonardo DiCaprio on His Love Life and 'The Great Gatsby'
In a small skillet, heat the olive oil over medium heat. Add the anchovy and garlic and cook, stirring, until the anchovy begins to dissolve into the oil, about 1 minute. Add the lemon zest and bread crumbs and saute them until golden, about 2 to 3 minutes. Stir in Parmesan and set crumbs aside.
When you're ready to serve the eggs, spoon the yolk mixture back into the cavities of the egg whites, mounding it slightly in the center. Sprinkle each egg with some of the crumb mixture (about 1 teaspoon), allowing some to spill onto the lettuce cups. Garnish with remaining chopped parsley and serve.